People visiting Cairo are there for the Pyramids of Giza, not the smoggy, dirty, bustling city a few kilometers away. But hidden throughout the chaos of Egypt's hectic capital is a storied culture with welcoming citizens and enough activities to keep a traveler's itinerary packed for a few days.
TravelCoterie wants to make sure your trip to Cairo isn't only about Khufu, Khafre, Menkaure and the camel rides surrounding their legendary structures. So with no futher ado, here's our list of five cool things to do in Cairo:
1. Cairo Jazz Club
Egypt has a surprisingly busy nightlife scene. From a handful of clubs, to packed coffee houses, keeping the adrenaline pumping after the sun sets on the Nile is easy enough if you dare. Cairo Jazz Club is one nighttime destination that should be on every visitor's list. This is where you'll encounter Egyptians hipsters, artists, band stans and gawking tourists basking in the sounds emanating from various acts. The musicians change nightly, so you never know what kind of show you're walking into, but this is definitely a place to spring back to life over a cocktail after spending your day descending underneath pyramids.
2. Bellies En Route (Food Tour)
"Our food tour shows that there's even more to discover in Egypt [beyond] the history and the well known things. It's also perfect for the travelers who want a real sense of local life in Cairo, what people eat and how it was shaped by so many cultures and influences from other continents," Laila Hassaballa explains. She runs Bellies En Route food tour in Cairo, which is experience focused on eating local grub at a number of restaurants as a means of providing an intense few hours of cultural immersion for visitors. "". Sample dishes like and the national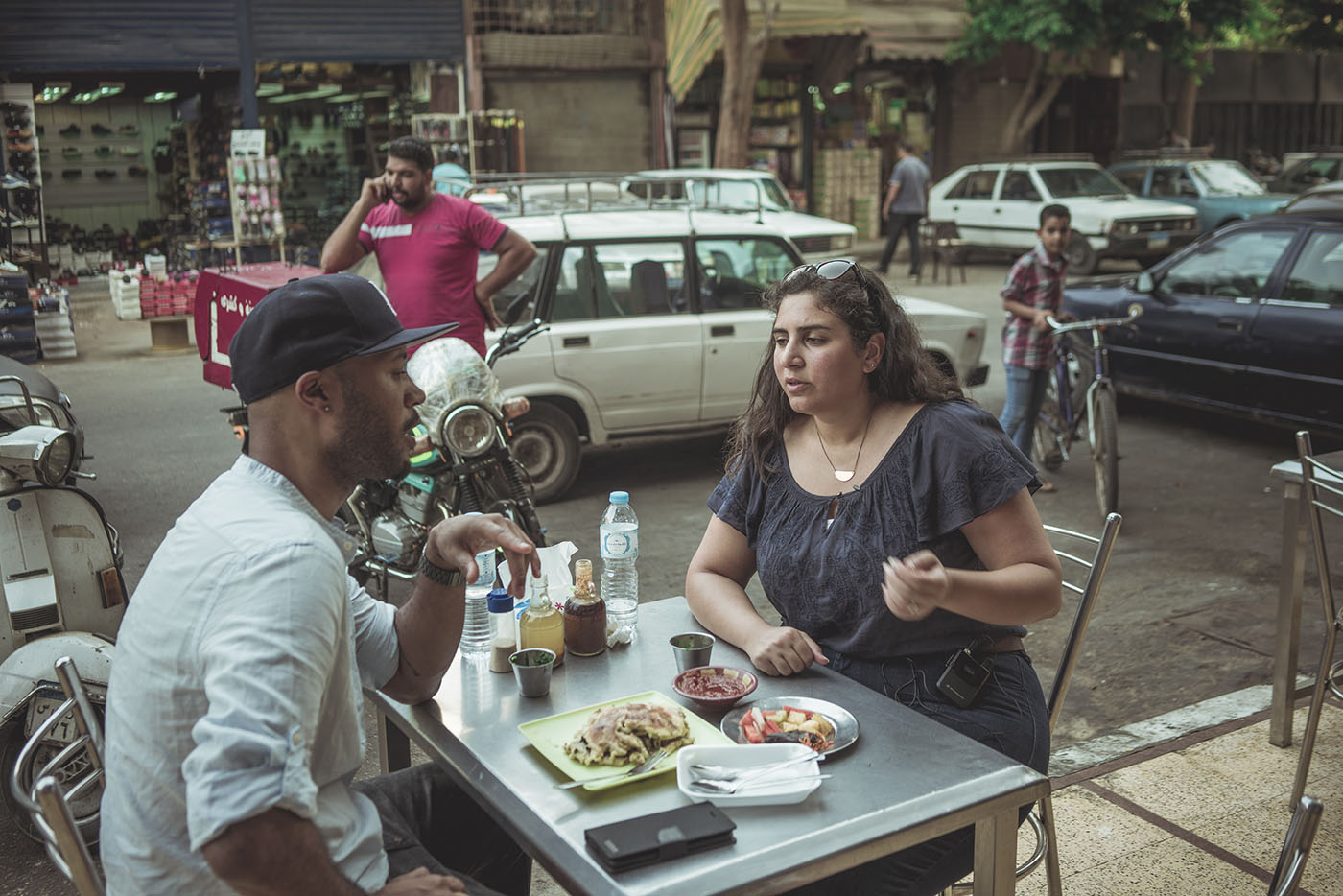 3. Wander The Bazaar
While not as extensive or picturesque as Morocco's Djema el-Fna, Cairo's Khan el-Khalili souk is worth a couple hours of your time. Whether window shopping or hunting down souvenirs, walking this bazaar mirrors the experience Egyptians have had for over 500 years. Make sure that your negotiating game is strong if you're planning on picking up a few items. As a general rule, whatever price a shopkeeper says an item costs, immediately offer them half. From there, haggle your way to paying around 65-percent of their ask. And always shop around to refine your idea of an item's going price before purchase.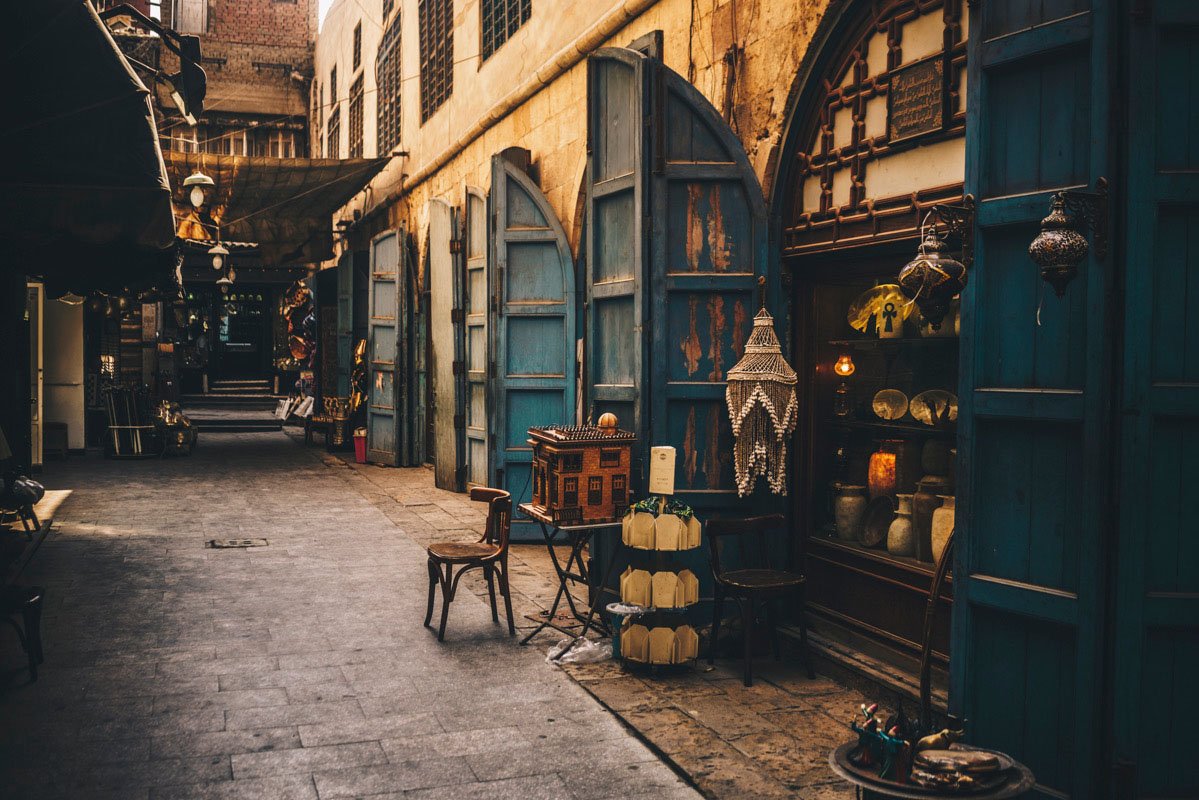 4. Smoke Hookah & Watch Soccer
Another way to experience the daily life of Egyptians can be found at the bottom of a coffee cup. No matter where you are in Cairo, you will not be able to walk a block without passing a coffee house. Because drinking alcohol is not traditionally part of the culture, this is where most Egyptians gather for socializing during the evenings. Inside you'll find chatty locals drinking bold cups of java, mint tea and/or smoking hookah. Visiting a coffeehouse is a fantastic and extremely inexpensive way of immersing yourself in the local scene.
Oddly enough, Kevin Frazier who owns TravelCoterie, is a sort of Beyonce like mega star throughout Egypt. That's because his program, Entertainment Tonight, airs during peak hours at most coffee houses.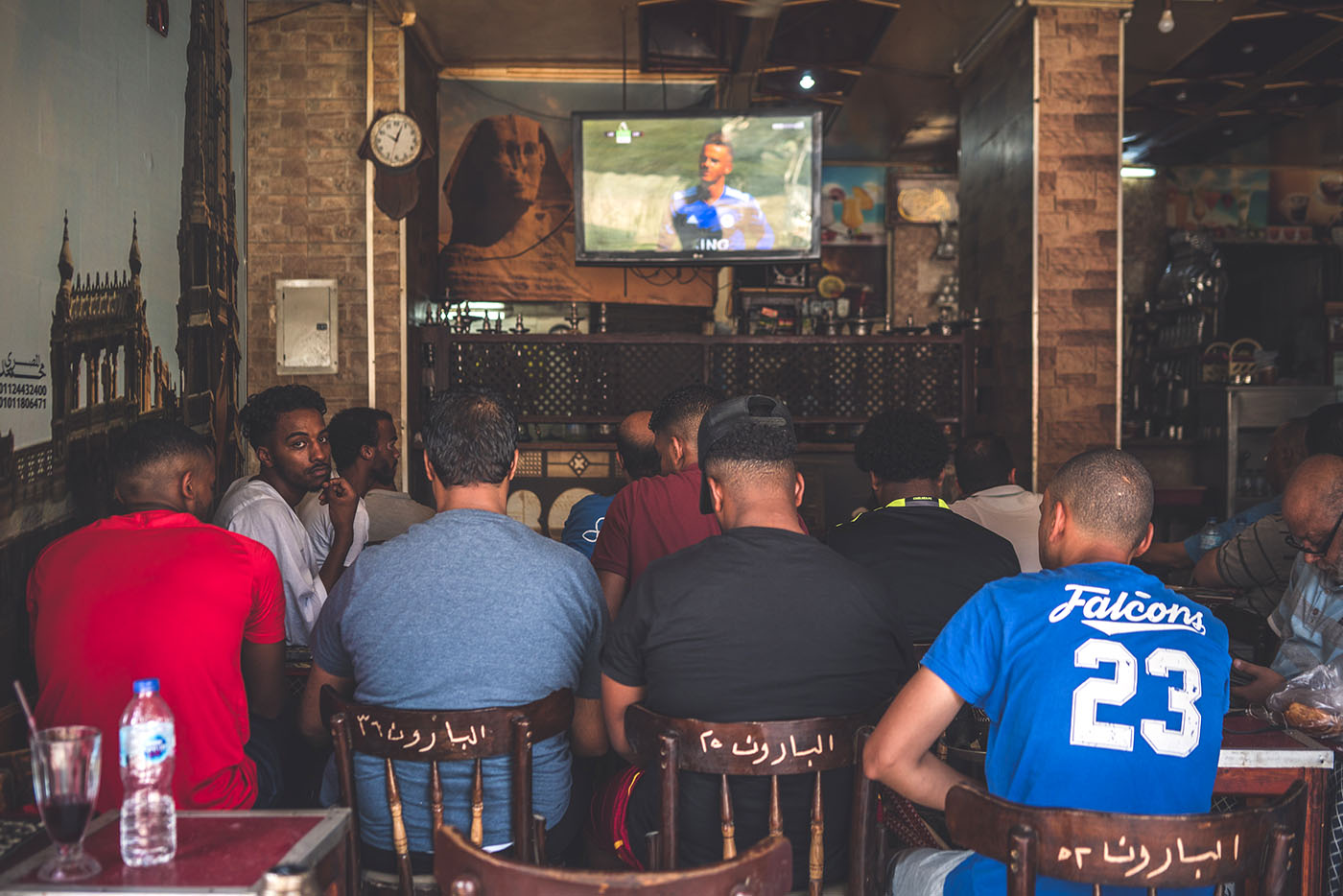 5. The City of the Dead
Let us caution that Cairo's City of the Dead is not a place for wandering alone. It is however a truly fascinating and puzzling part of the capital worth exploring with a guide. The four-mile long necropolis, where thousands of people have been entombed or buried since 642 A.D., is now where thousands of impoverished Egyptians reside. The dead and undead existing in this eerie cohabitation can certainly be perplexing for first time visitors. A family I spent time with converted a mausoleum into a two-room home. Located six feet away the bedroom were the remains of someone they have no personal connection with. The relatives of the deceased allow the occupiers to live their in exchange for rent. Seeing children playing around literal death can be shocking, and also illuminating as it reshapes perception of how we in the west view those that has passed.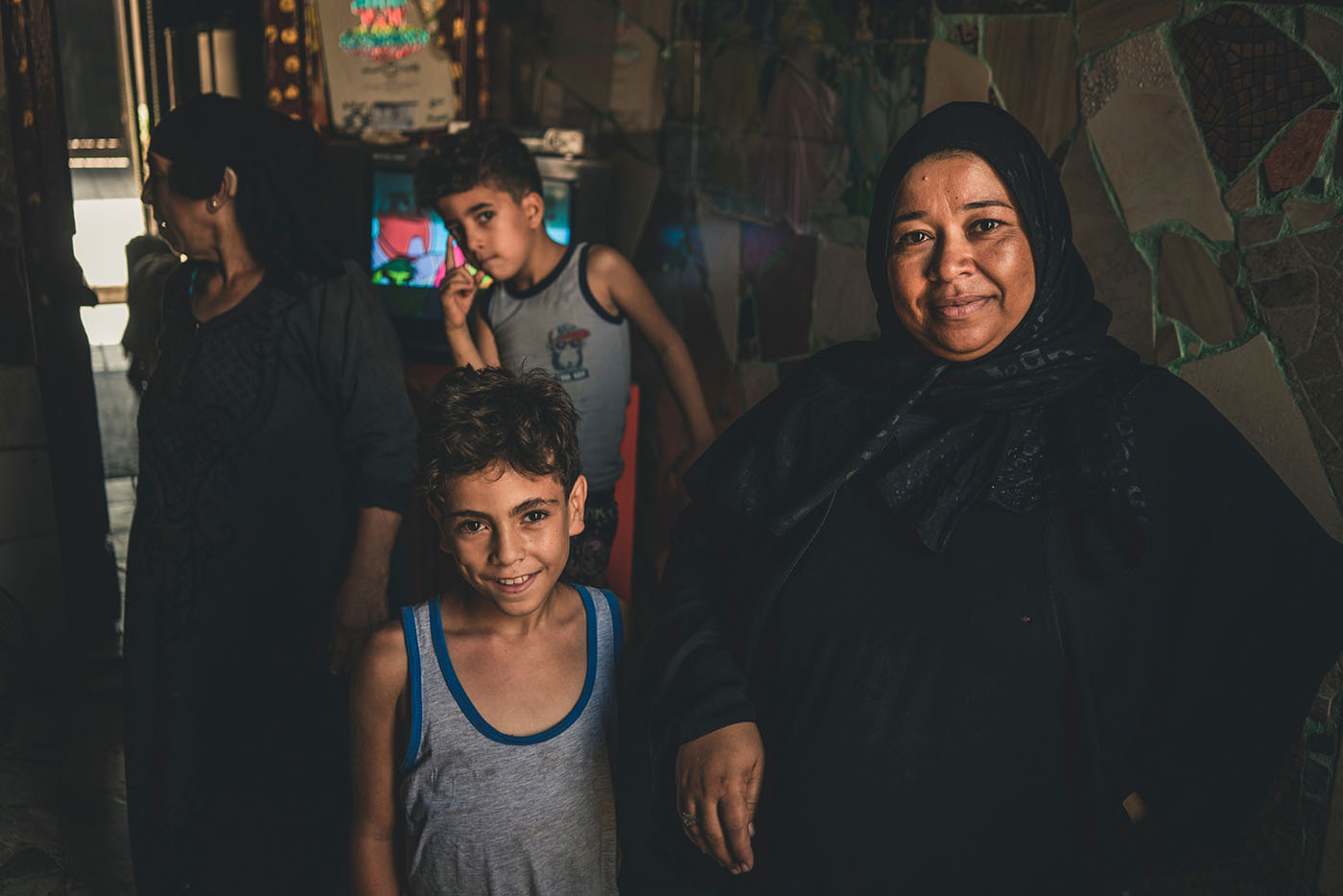 Visiting The City of the Dead is something most people visiting Egypt will never do. So if you're looking for something off the beaten path, secure a guide and visit the area.