Every year I plan two pretty elaborate trips for my family, one for spring break and another during the summer. I go all in, exhausting a years worth of miles and other travel perks to spoil my kids with fabulous adventures. I say adventures, because I keep us moving during the entire trip. As little down time as possible, as many sites, sounds, and different places as possible. I see vacation as an extension of my children education, and every moment is a chance to learn. You get your kids for 18 years, after that who knows, so I want to squeeze in every possible opportunity I can. Look traveling with children isn't easy, but once they get adjusted, it becomes something special.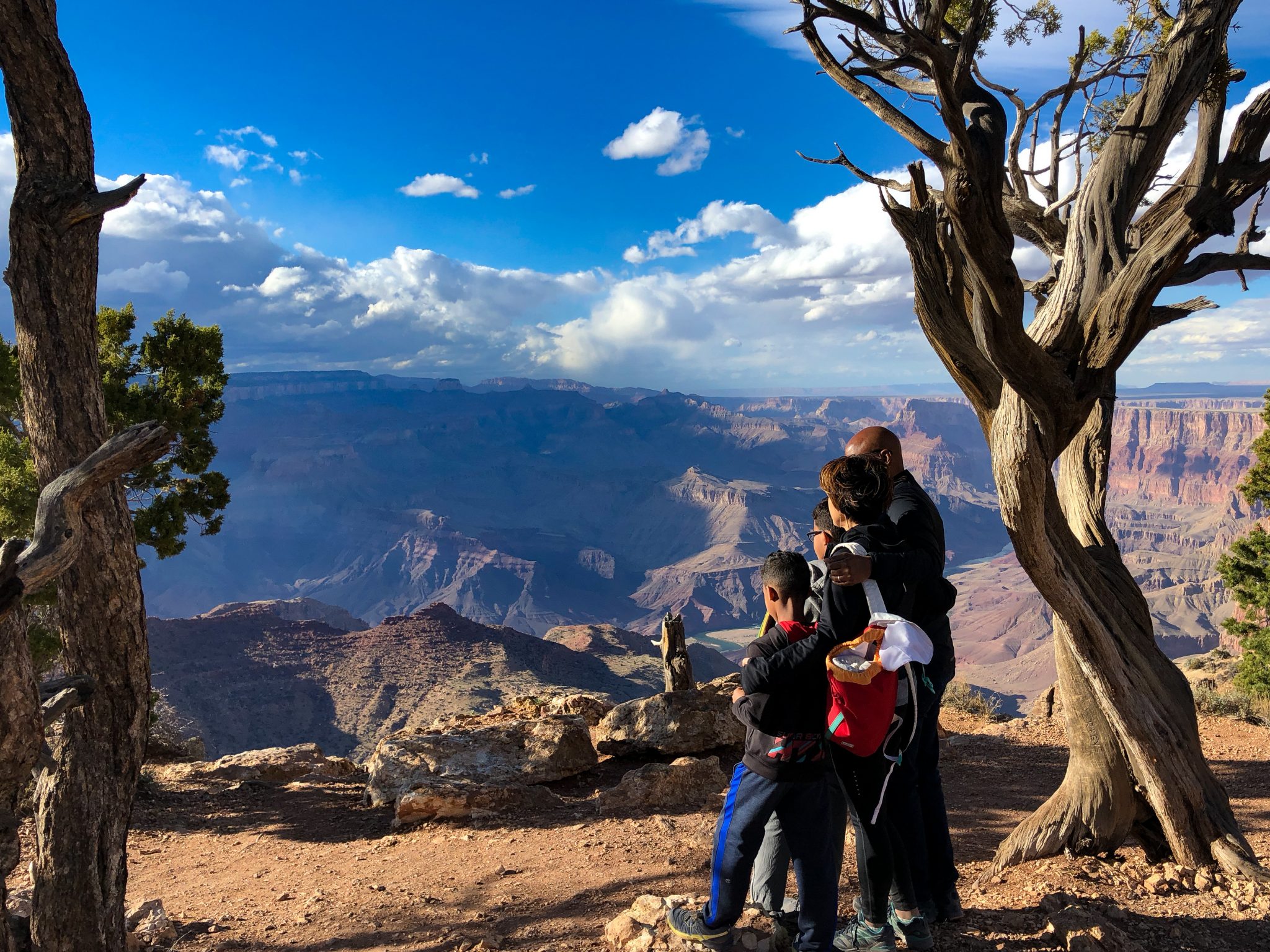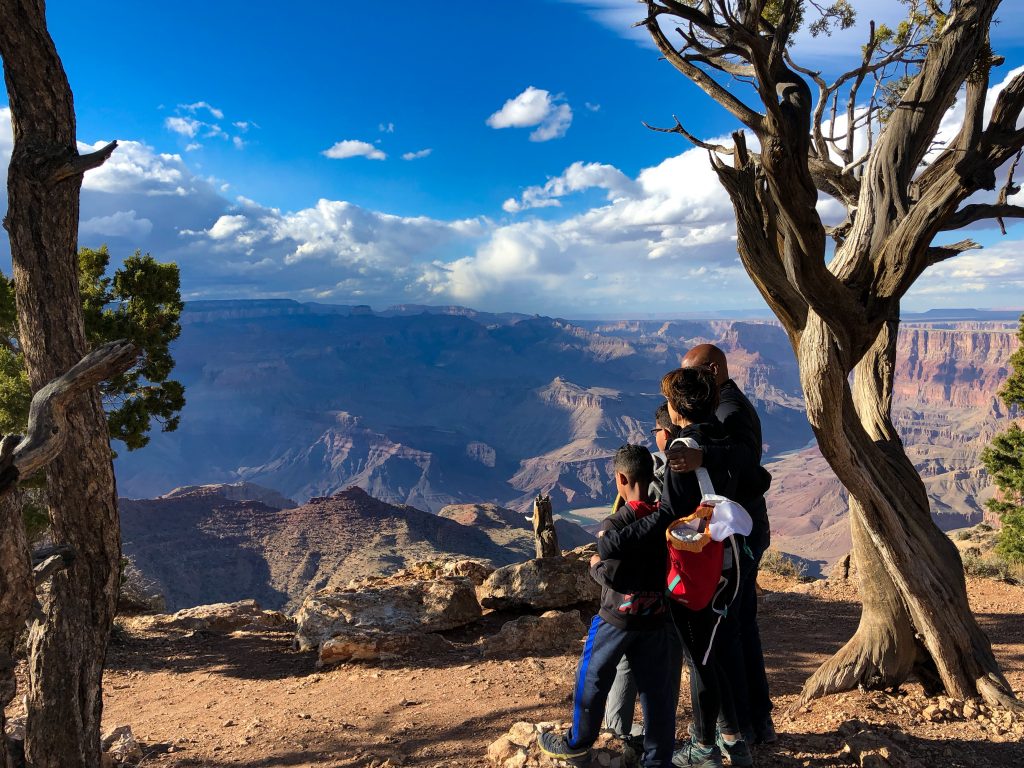 Sometimes it's really hard to cut through all the clutter on social media and find people that are making legitimate and meaningful content. Here are 15 Travel Families who have inspired us and taken advantage of one of the worlds greatest gifts, wandering the planet with their children.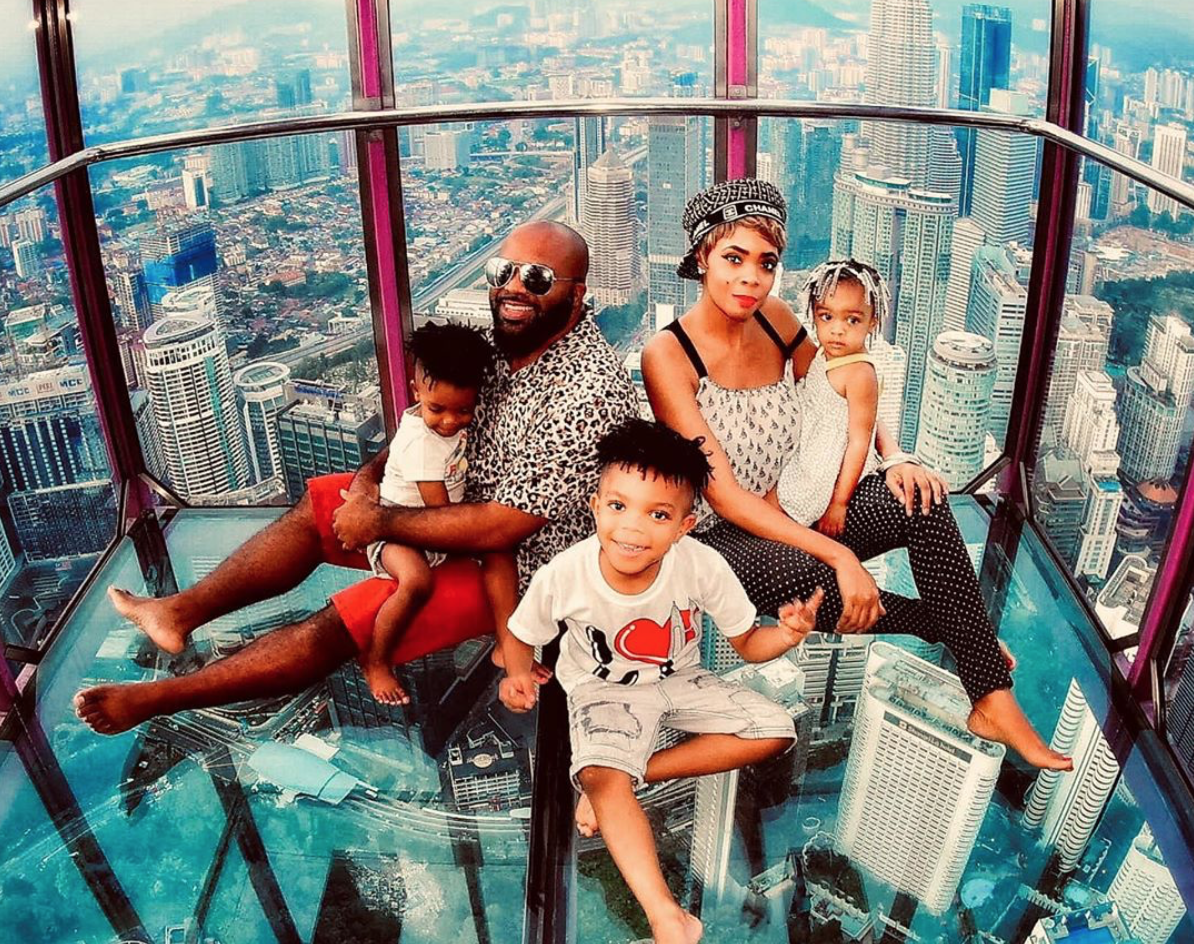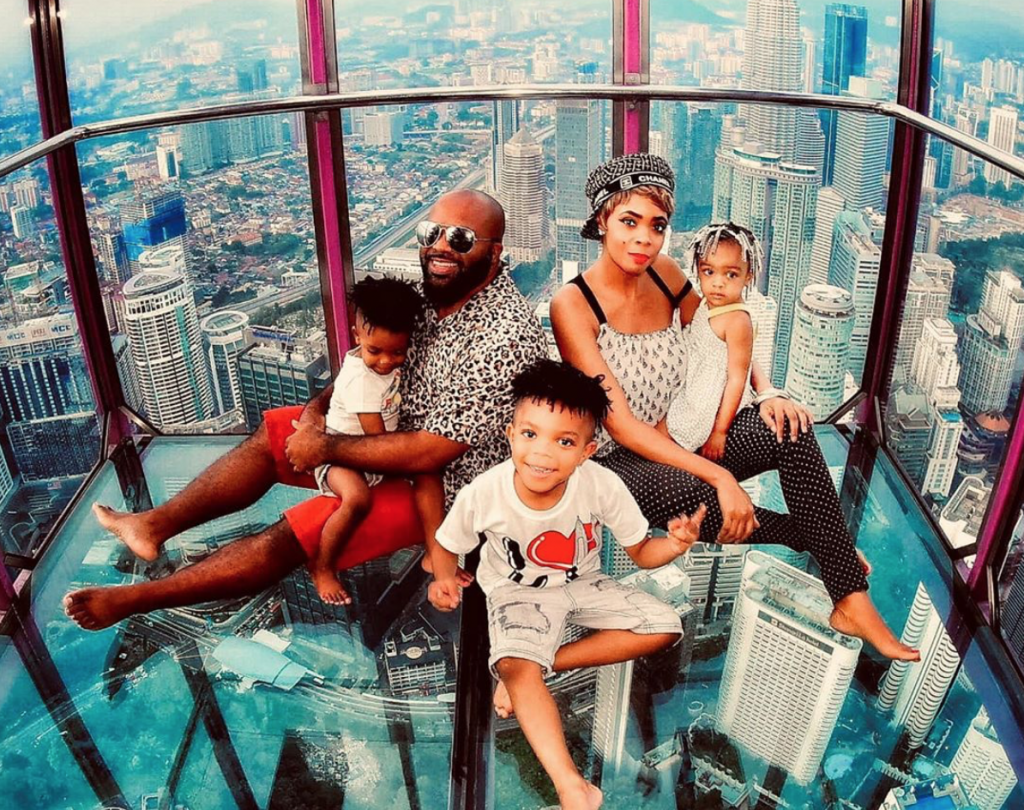 Dale and DamiAna Trimble, and their three adorable kids, King, Legend, and Love, are a complete travel vibe. The Trimble's ditched their 9-5 lifestyle, packed up their three kids, and are traveling 24/, they are a Global Citizens. The Trimble kids are World Schooled, a phrase you will read a lot in this countdown. Parents who choose to teach their children on the road, the classroom is the fascinating new places they visit.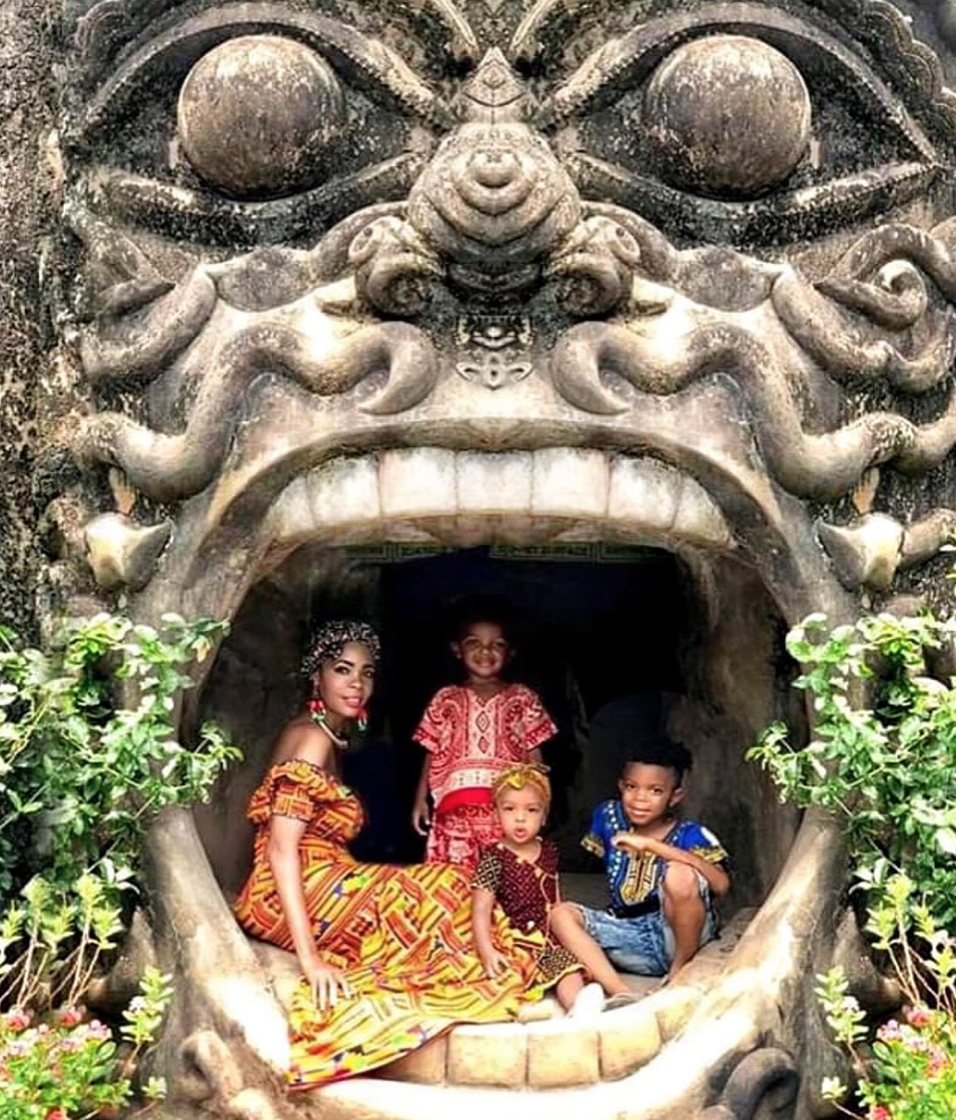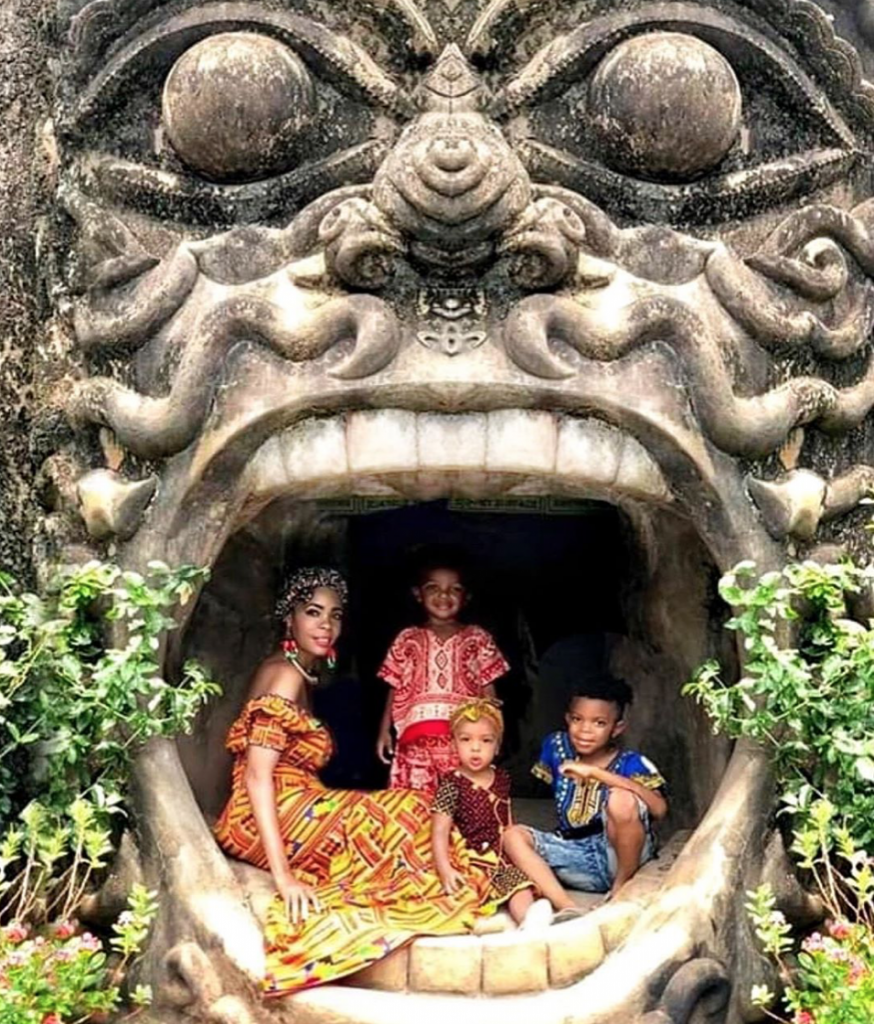 The Trimble's like to set up shop for extended periods of time in different countries, like India, Thailand and The Philippines. The family immerses themselves in the local culture to get a true feel for their new surroundings. How do they afford this lifestyle? The Trimble's run three successful online businesses that allow them to keep traveling. Check out their YouTube page it has extensive vlogs about their different adventures.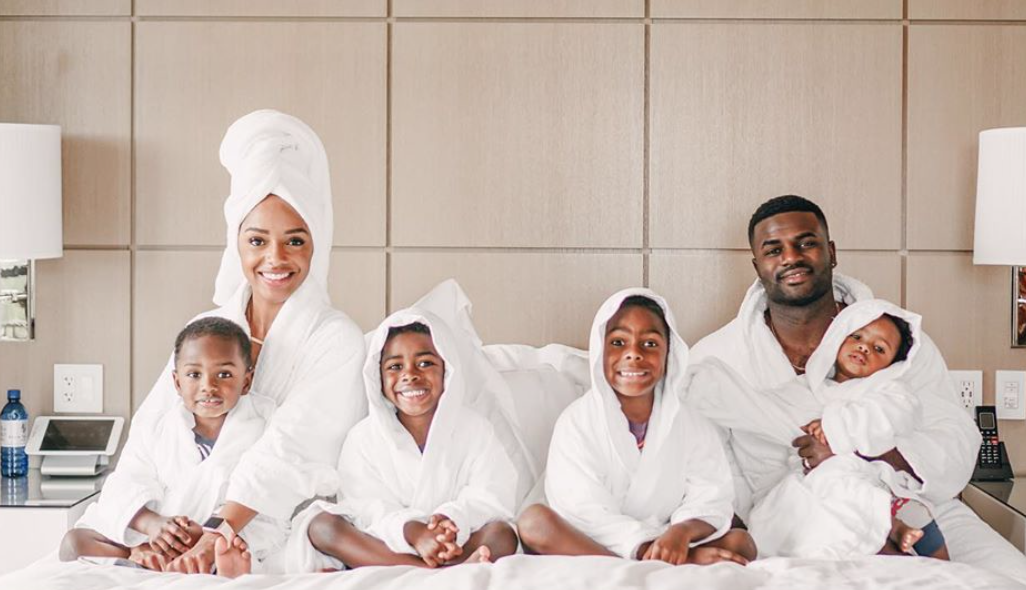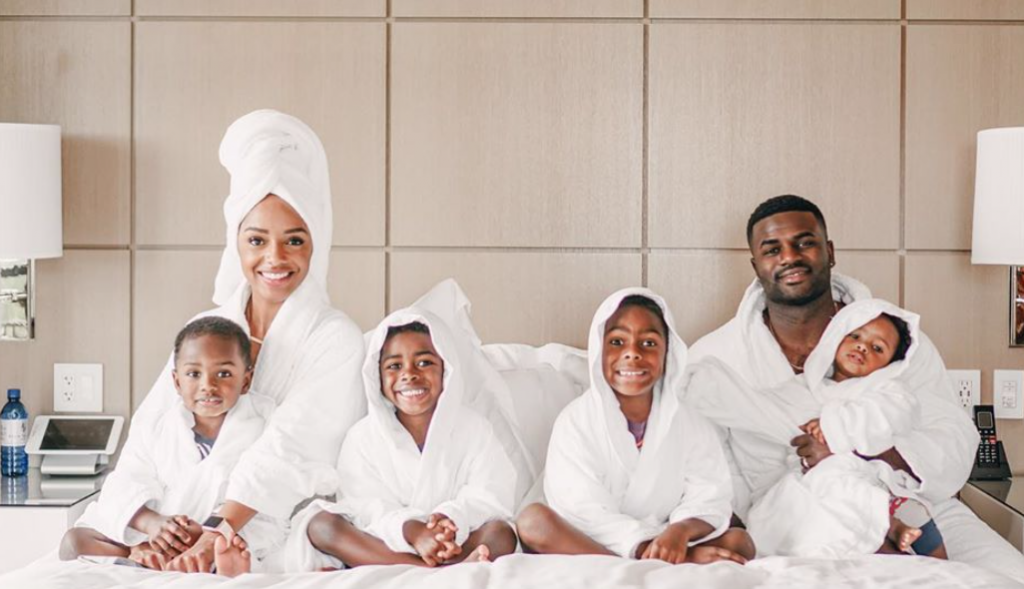 These two high school sweethearts, who are now the parents of four, take stunning photos of their travels. They literally look like the perfect family that comes in a picture frame. Renaldo and Aseky are based in Orlando, and love to take their 3 boys and little princess to DisneyWorld, but they won't hesitate to travel.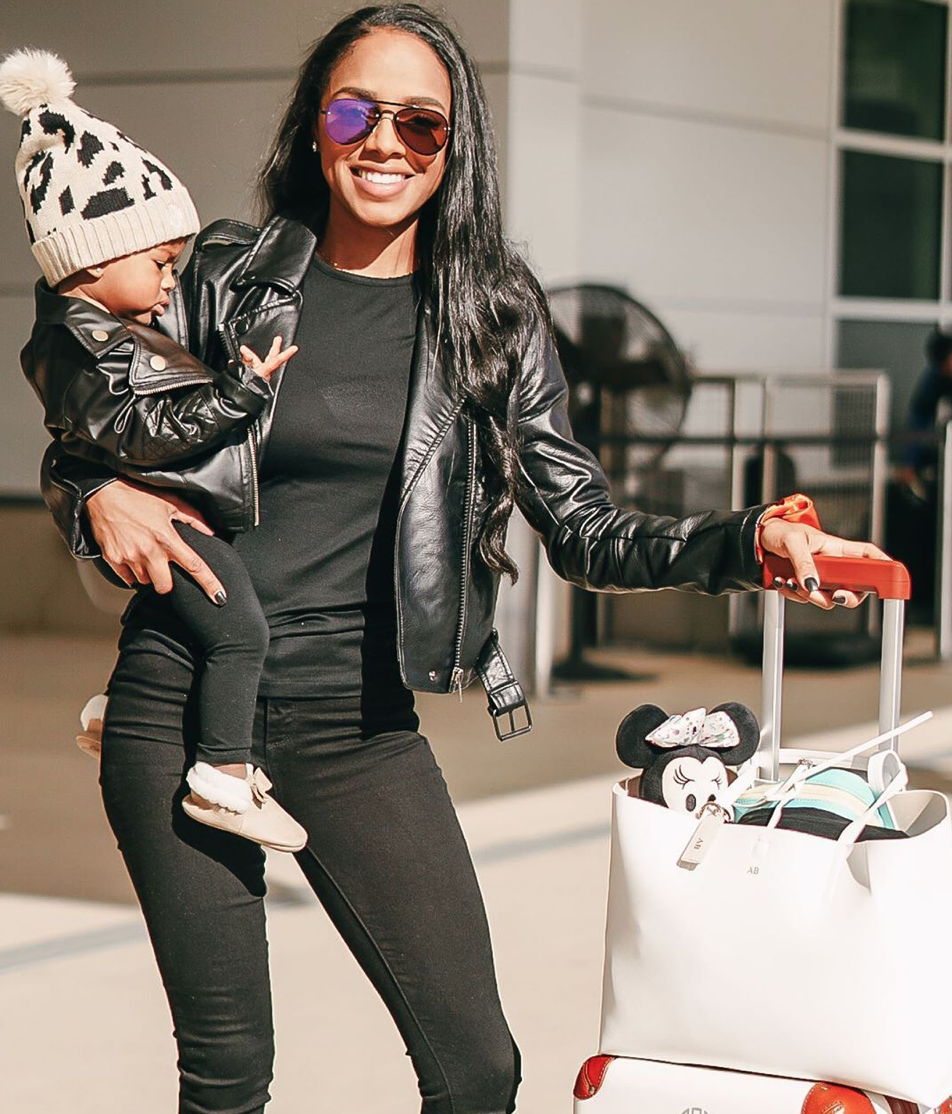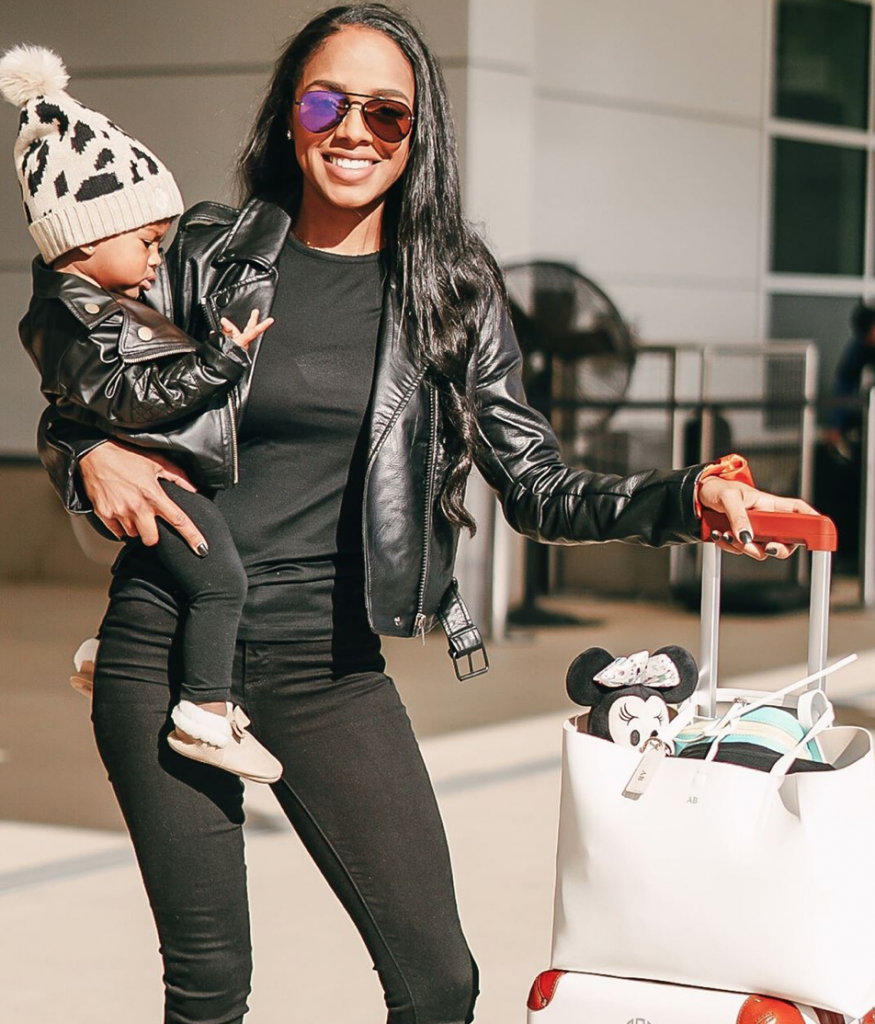 The two professionals have found a way to balance raising four children, traveling, and keeping love alive. Aseky's beautifully cultivated feed is exactly what Instagram was made for, and well worth the follow.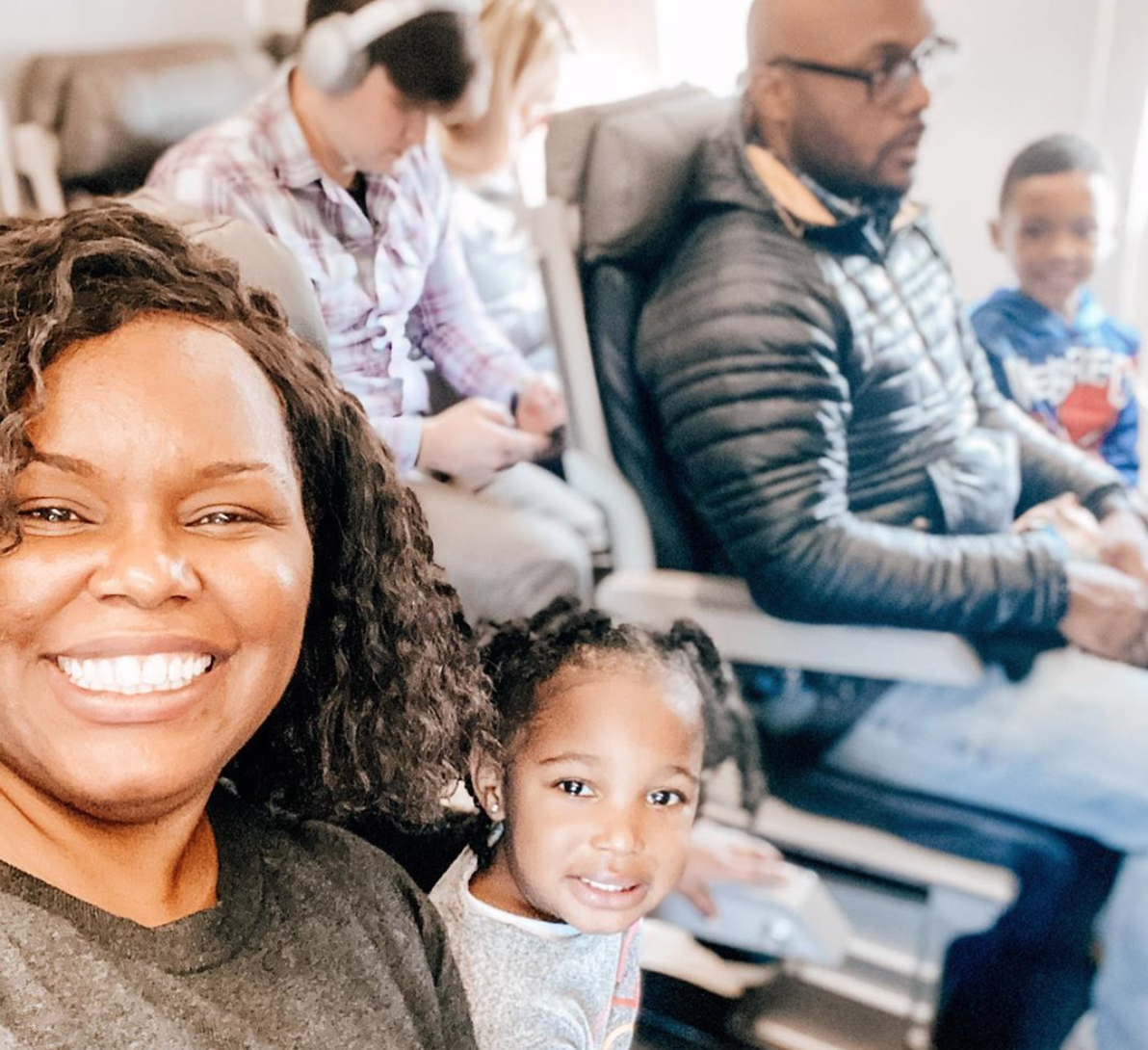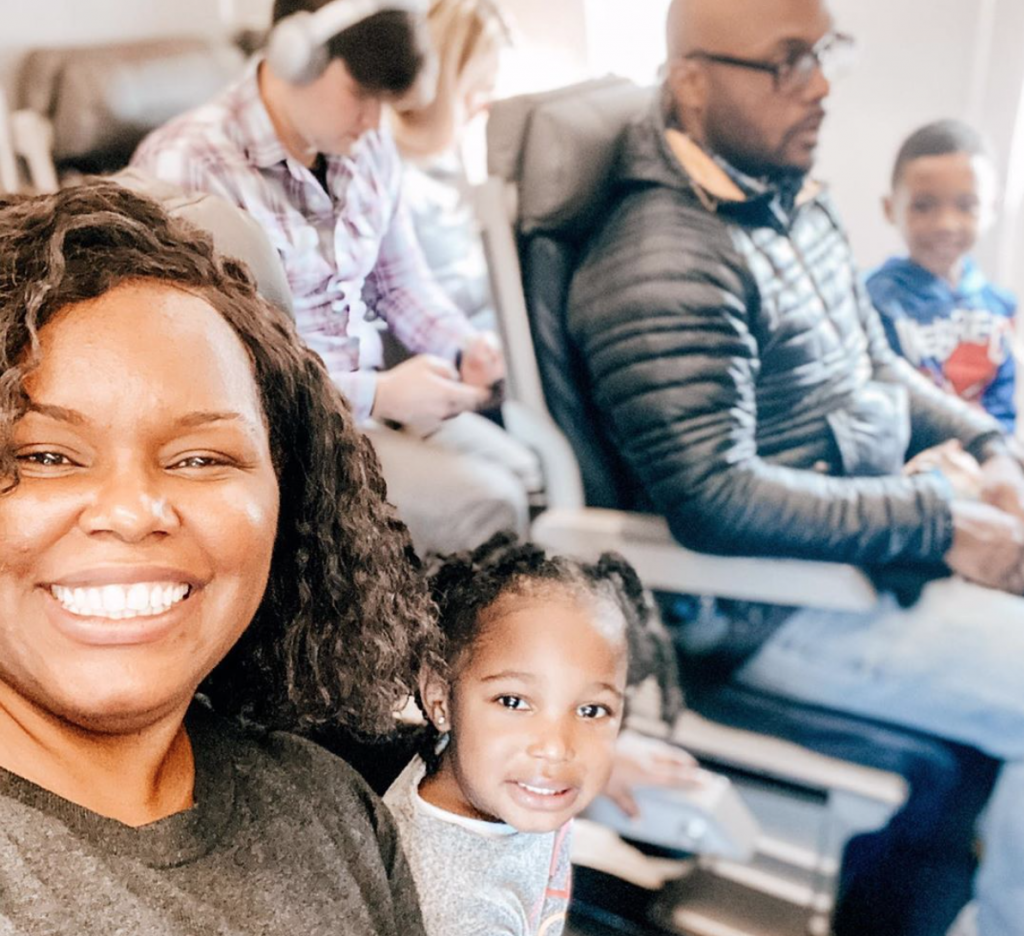 Tykesha Burton was a world traveler who set foot on all seven continents, then she had her first child and put her passion on the back burner. No more trips, hostels, or backpacking adventures. She believed that being a good mother, meant setting up shop and being still.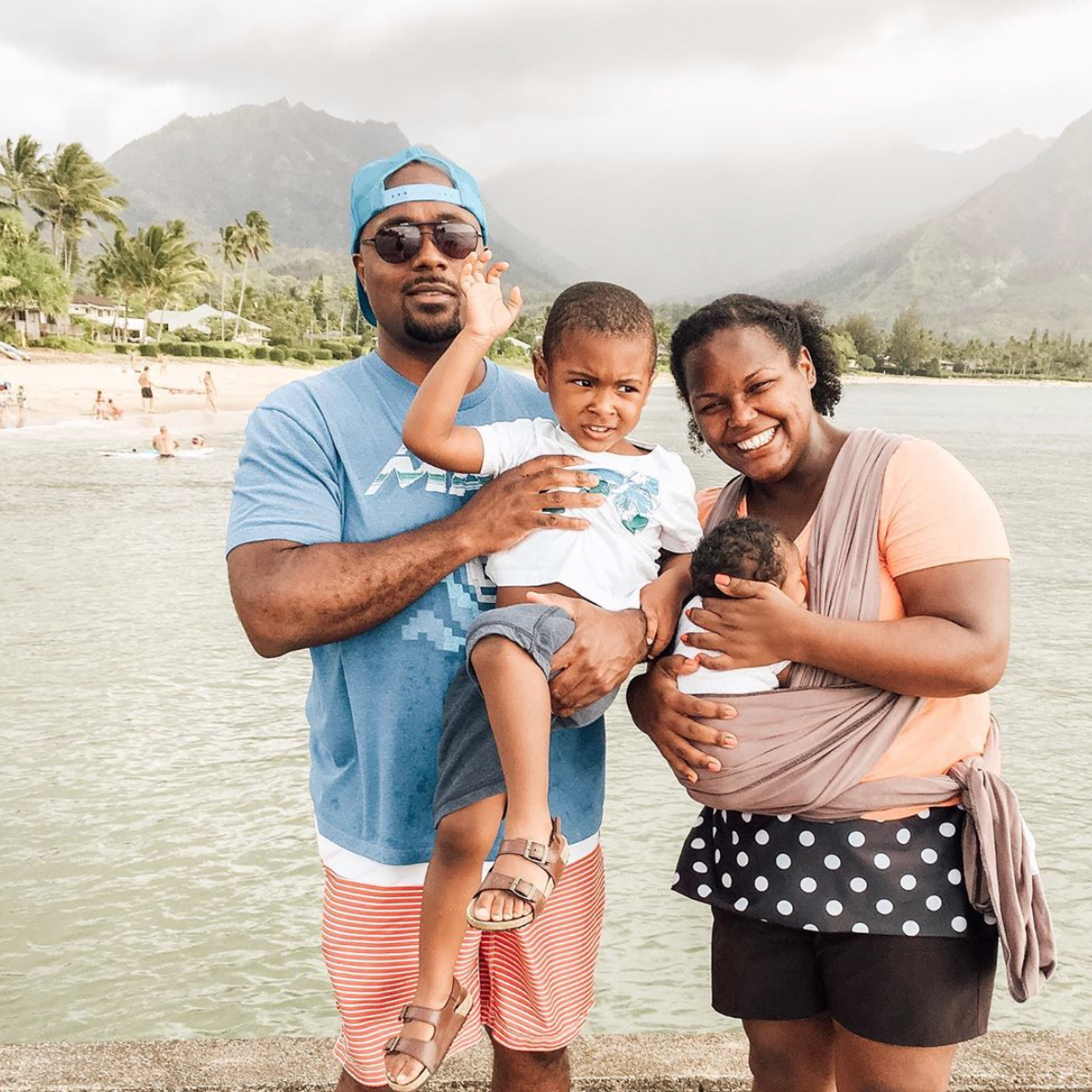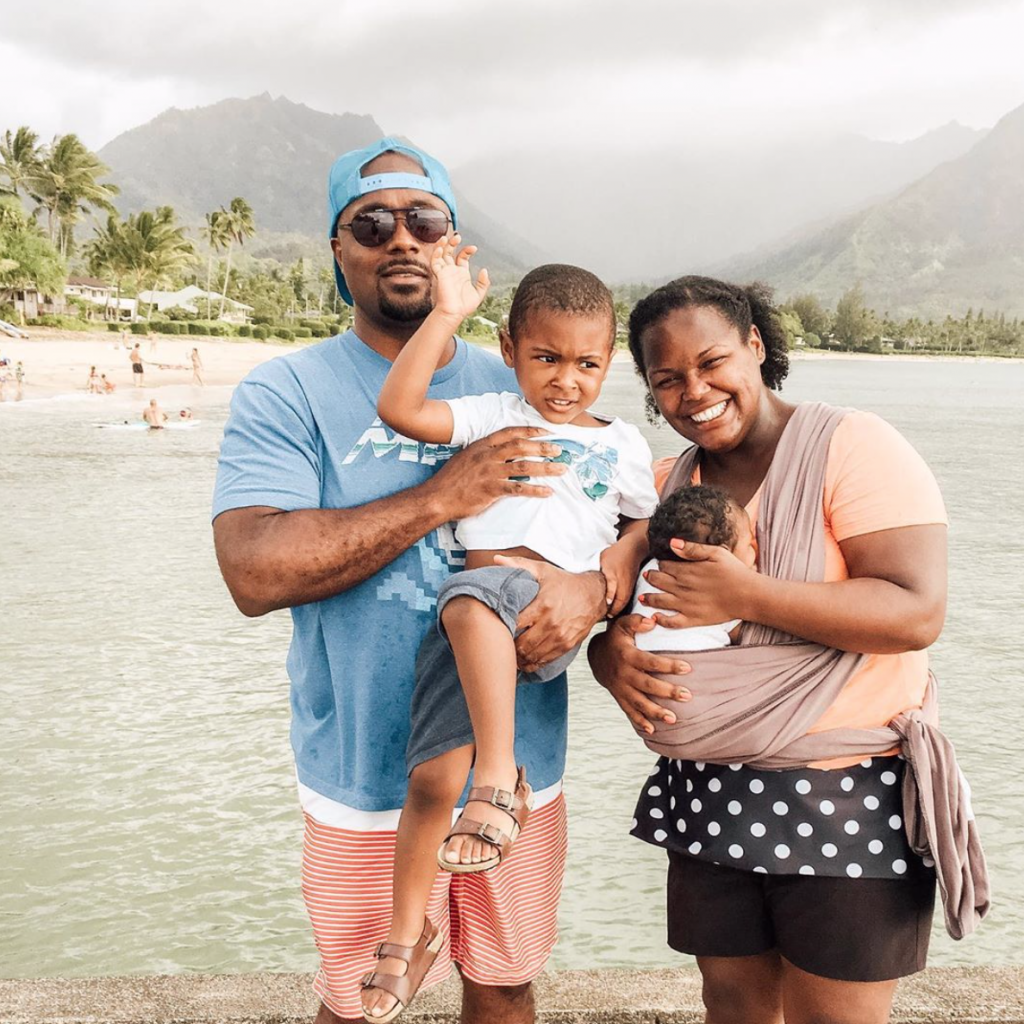 Eventually the Miami native got her mojo back, and by the time she had number baby number two she was on the move again. She created her site Wanderlust Momma to inspire others to pack up their kids and travel. It is full of tips and tricks that will help families navigate the complicated world of travel. Tykesha's motto, "you can be a mother and a bucket list beast.", we agree.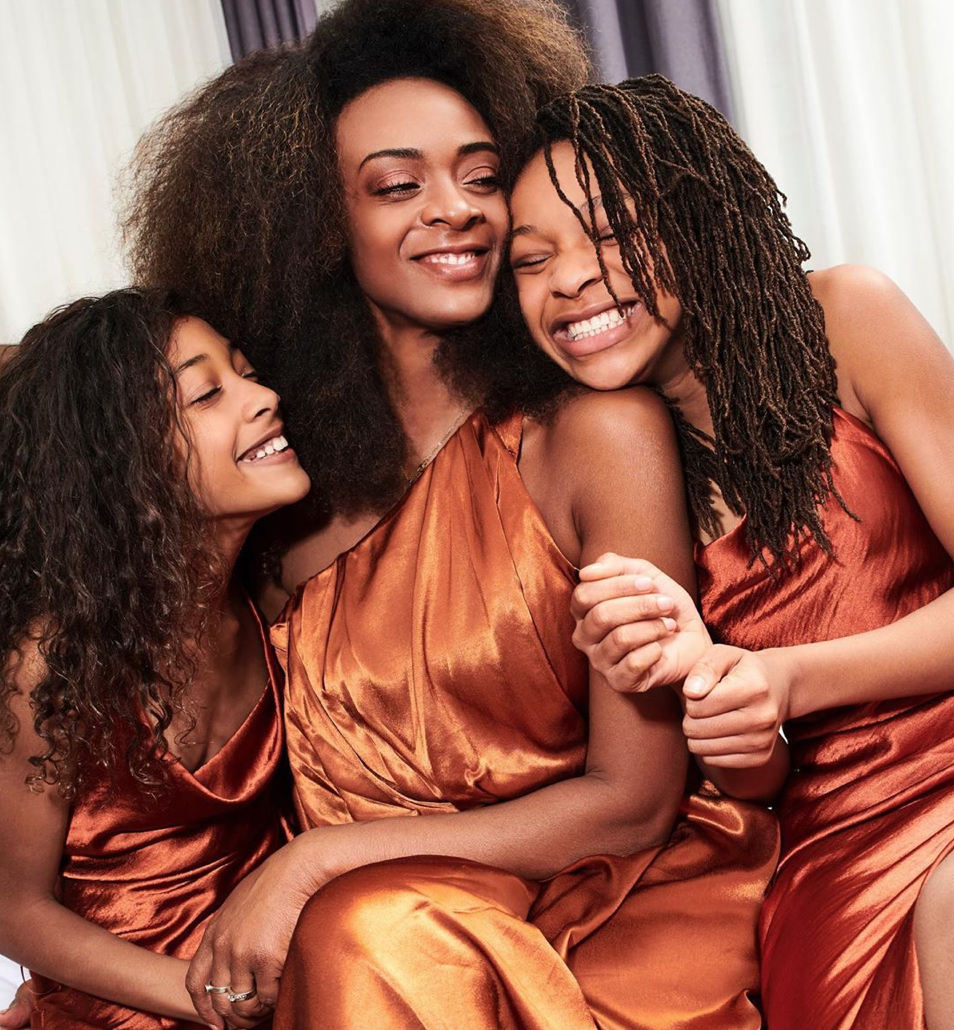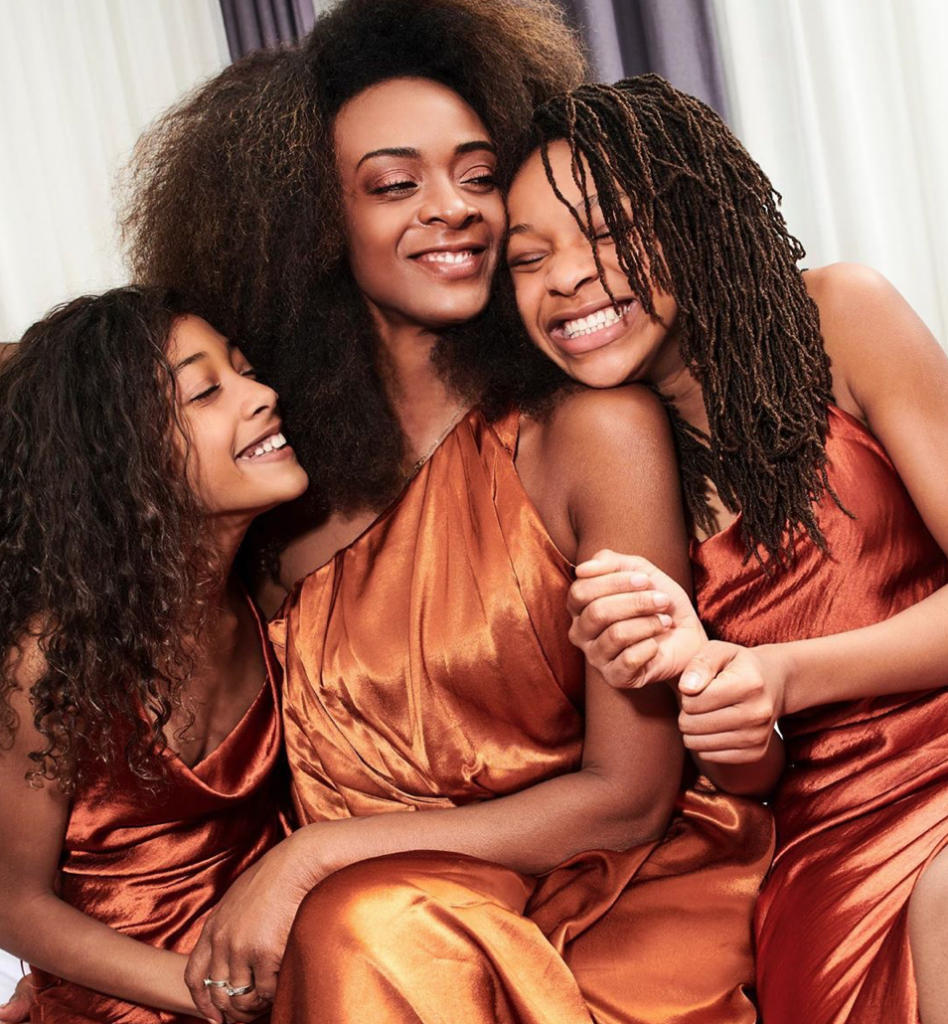 Based in Amsterdam, this mother, model and blogger has cultivated a stunning Instagram feed. Her style is impeccable and timeless, but go to Maureen's feed to see the magical pictures she has taken from locations all over the world.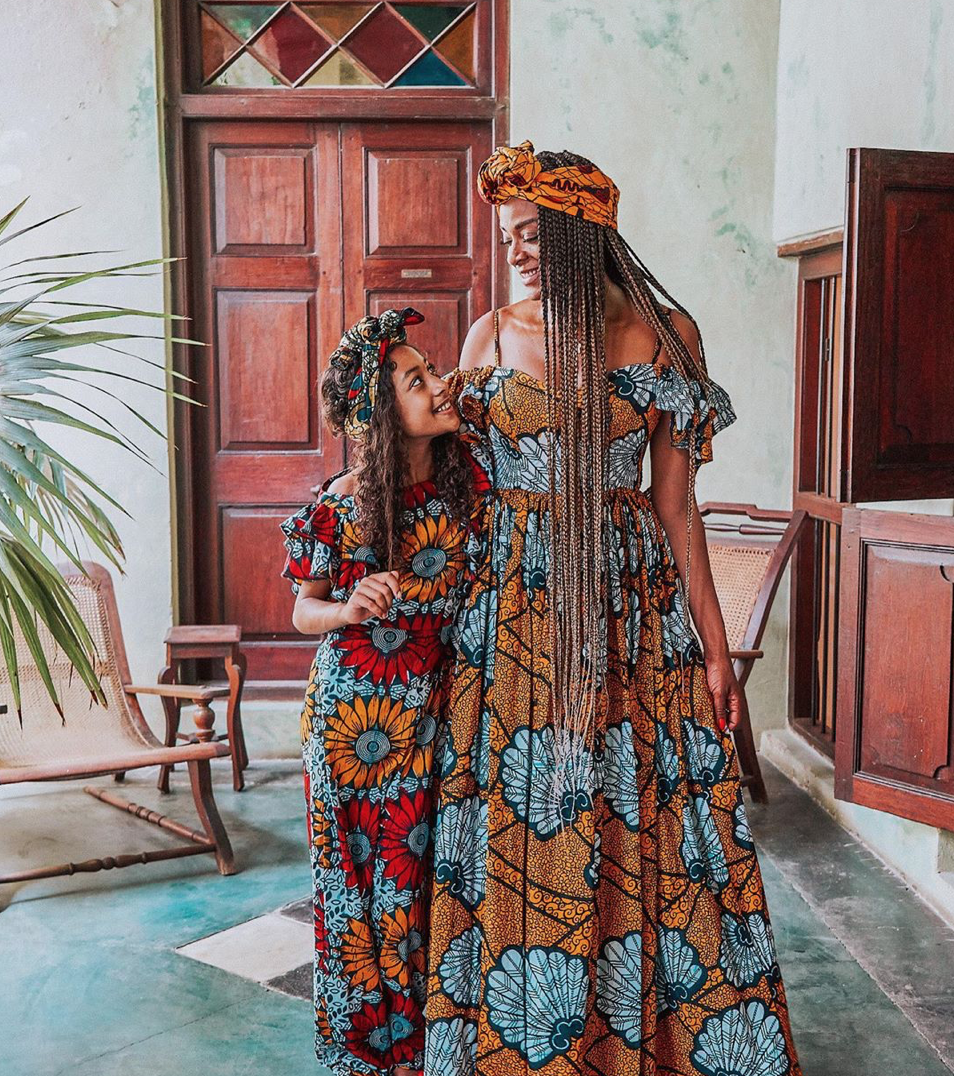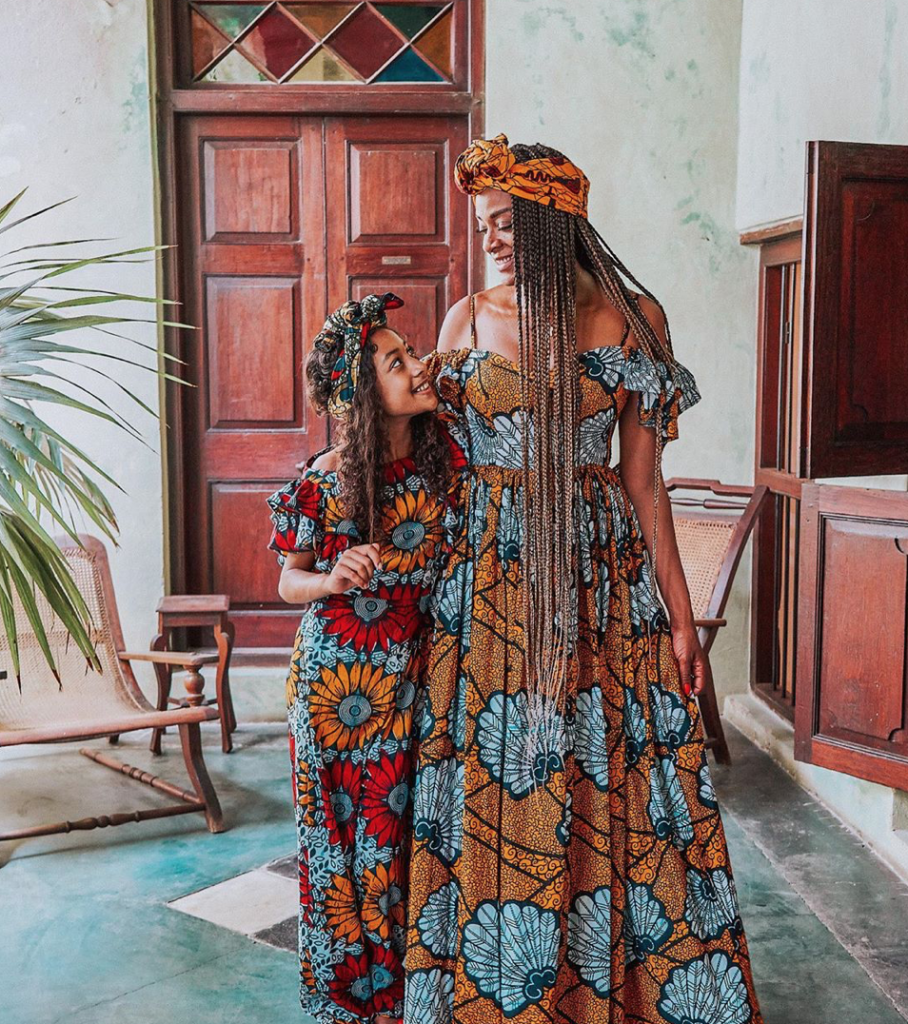 The travel section of her blog, just like her IG feed, is loaded with beautiful photos from lots of incredible destinations. Every trip she blogs about is filledl with information and tips to help you survive in each location at your fashionable, and affordable best. Dope pictures, amazing content, are reason enough to make sure you follow Maureen on IG and her blog.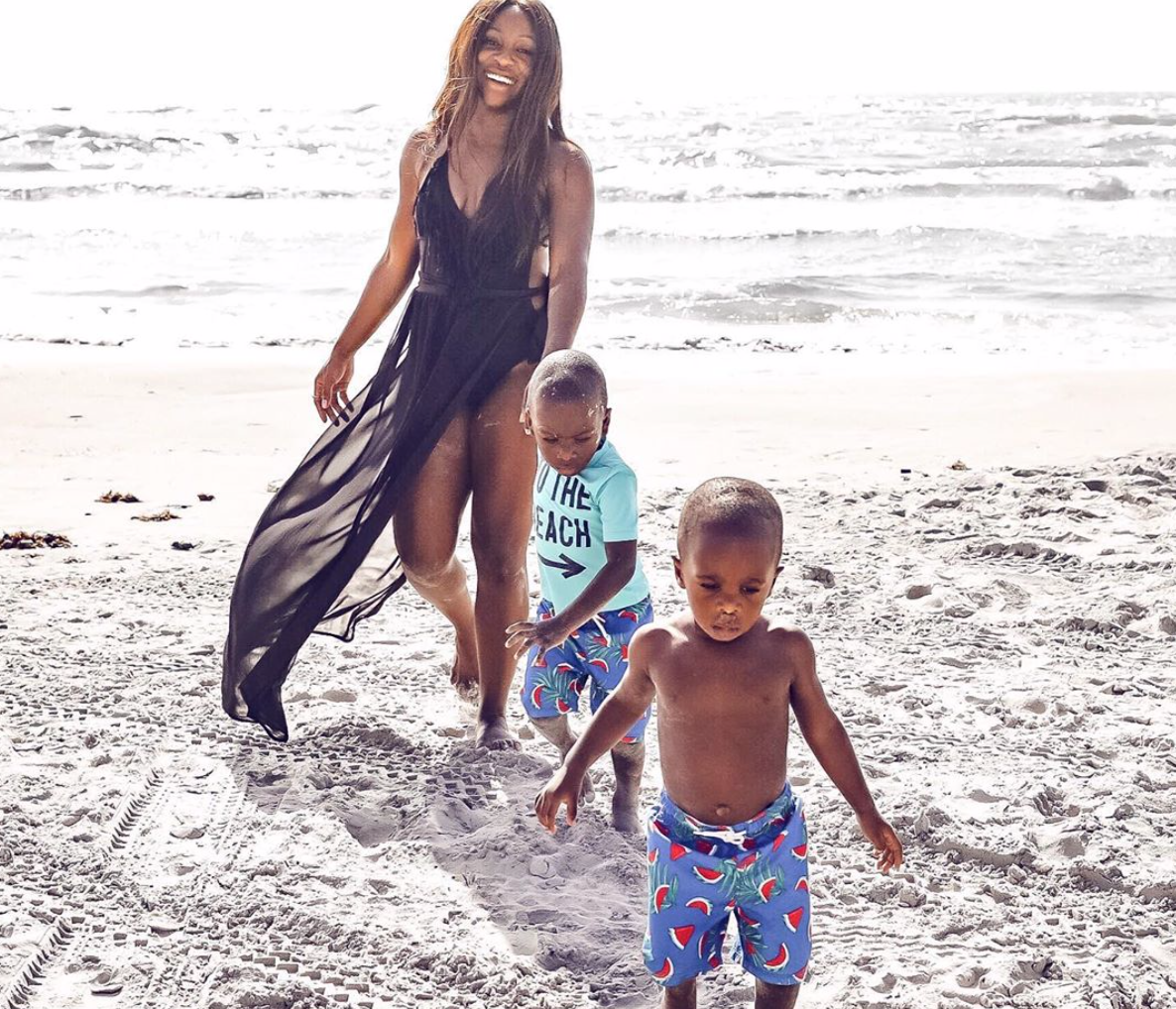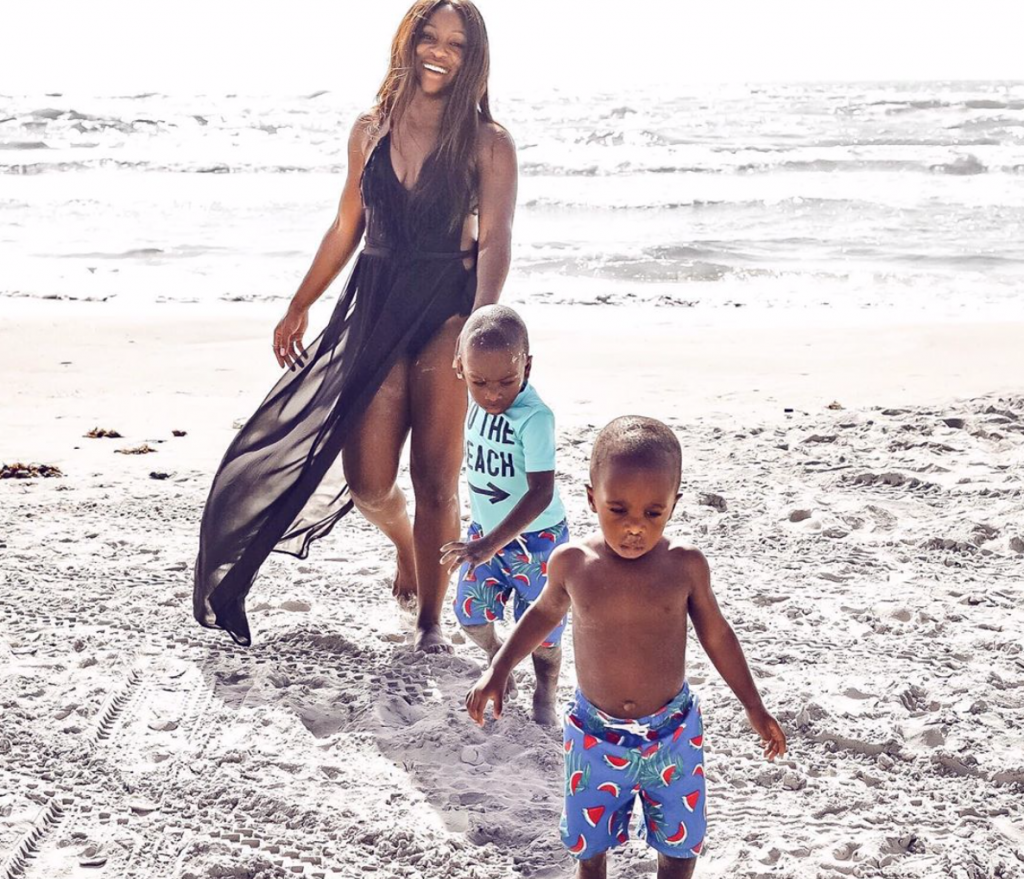 Onyi is a Nigerian born mother of two who is a blogging machine. She is an inspiration for anyone who wants to build a side hustle in the travel and lifestyle lane. Her informative and organized blog covers everything from travel, to taxes, to organic tampons.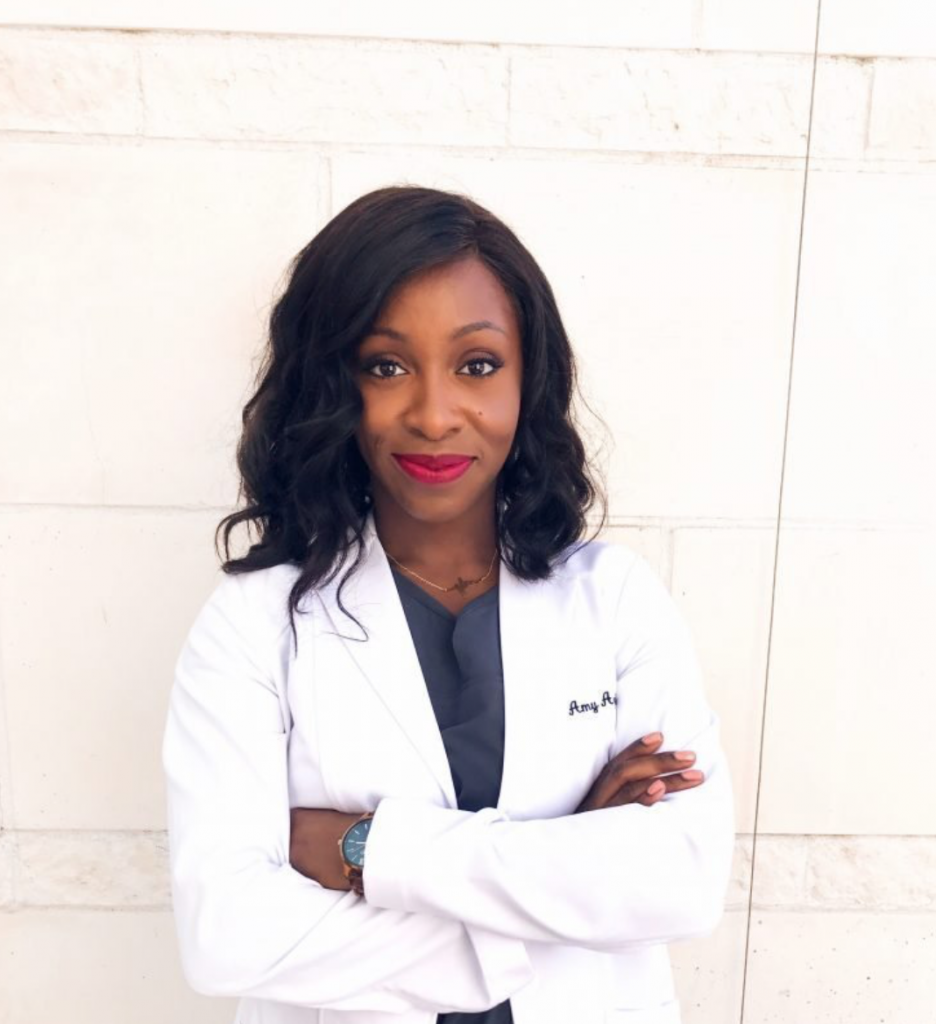 A Physicians Assistant by day, momma and influencer by night, Onyi has also cultivated a beautiful IG feed that makes you smile each time it pops up on your phone. Btw we love that Onyi keeps it real with her blog posts, one of my favorites, How Not To Hate Your Husband After Children, is so REAL!
Here is the crazy part, she maintains all this and a long distance marriage, we salute you Onyi. Check out her work, it is pretty damn impressive.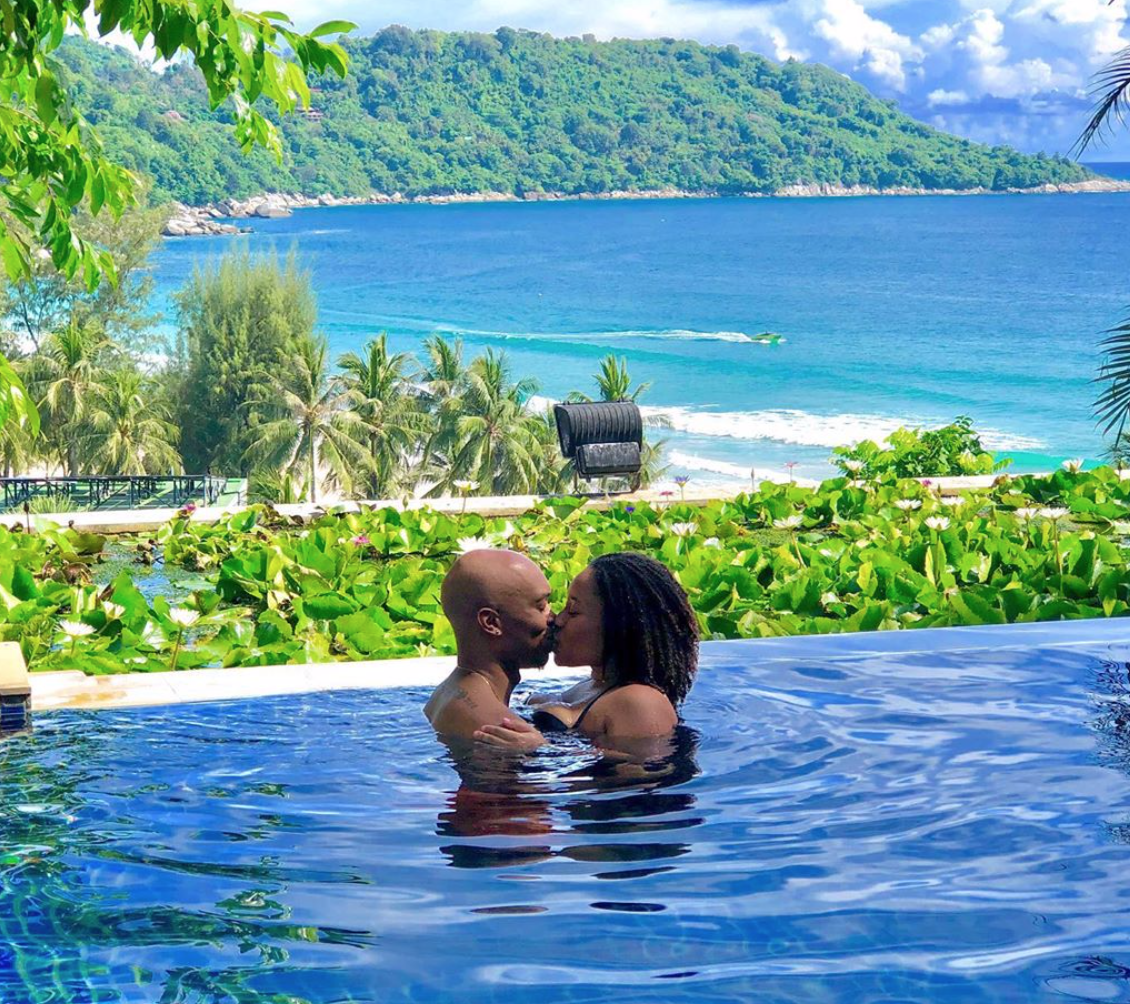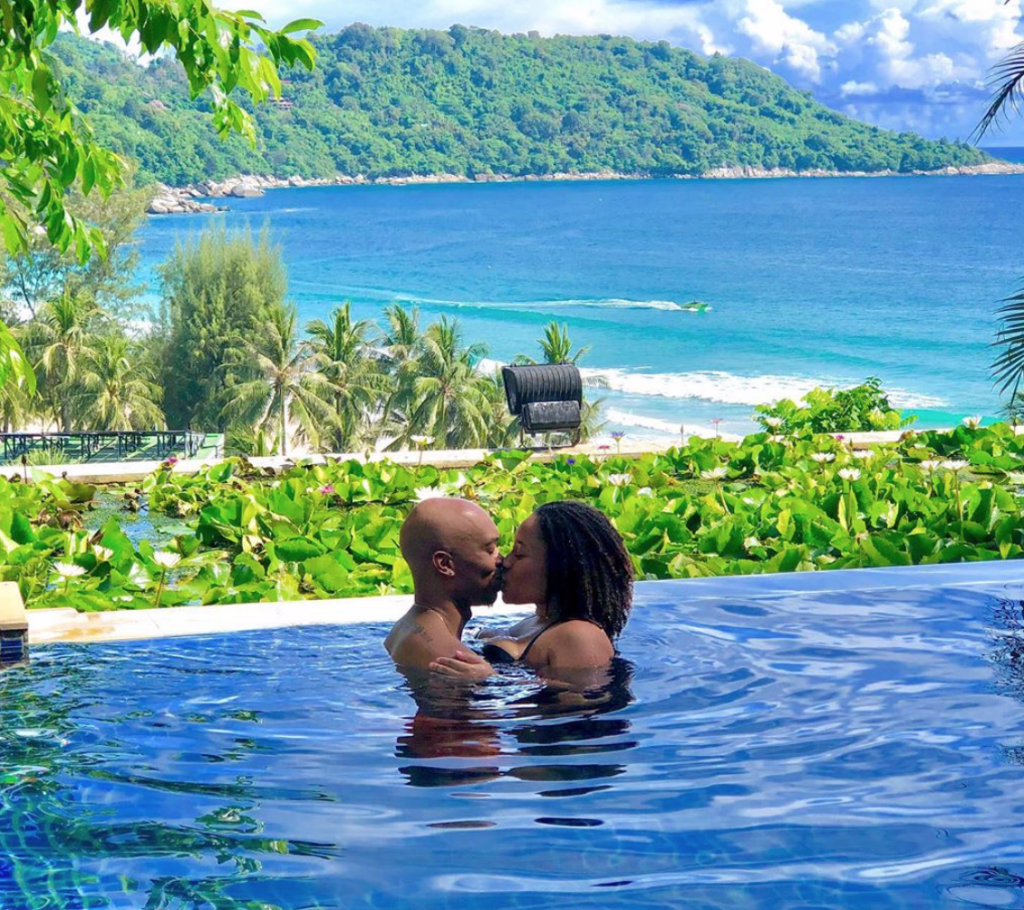 Tim and Yunche Wilson were living the American Dream in Houston, great house, cool cars, and a beautiful family. They had it all, but walked away from a six figure income and what would have been considered a picture perfect life. A series of events made the young couple realize that the daily 9 to 5 grind was not for them. So they sold everything, packed up their life, and headed to Asia with two young daughters in tow.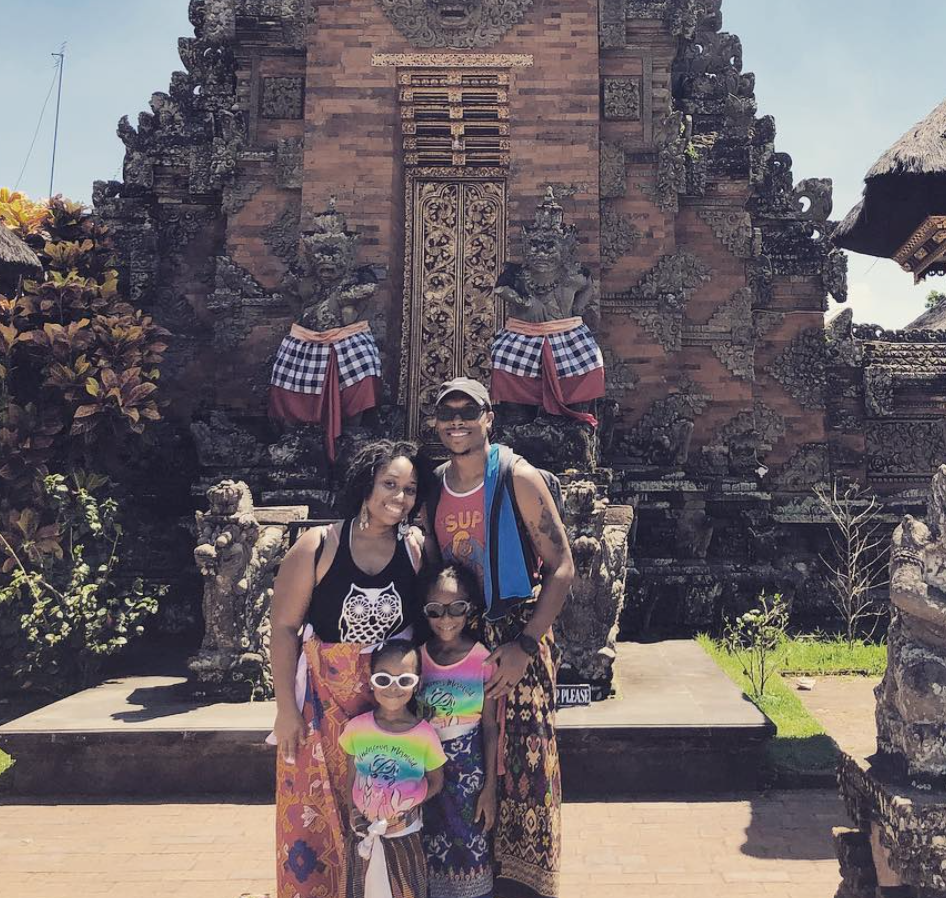 The Wilson's currently reside in Mexico and are working hard to secure their future as digital nomads, while World Schooling their two girls. You may have seen them in an article or post because they received a considerable amount of media attention after deciding to educate their children abroad. The family recently decided to slow down their travel schedule (they were traveling once a month in Asia), but they plan to still update their social feed. Check out the post about the physical and mental weight loss journey Yunche went on, its inspiring, and follow this family.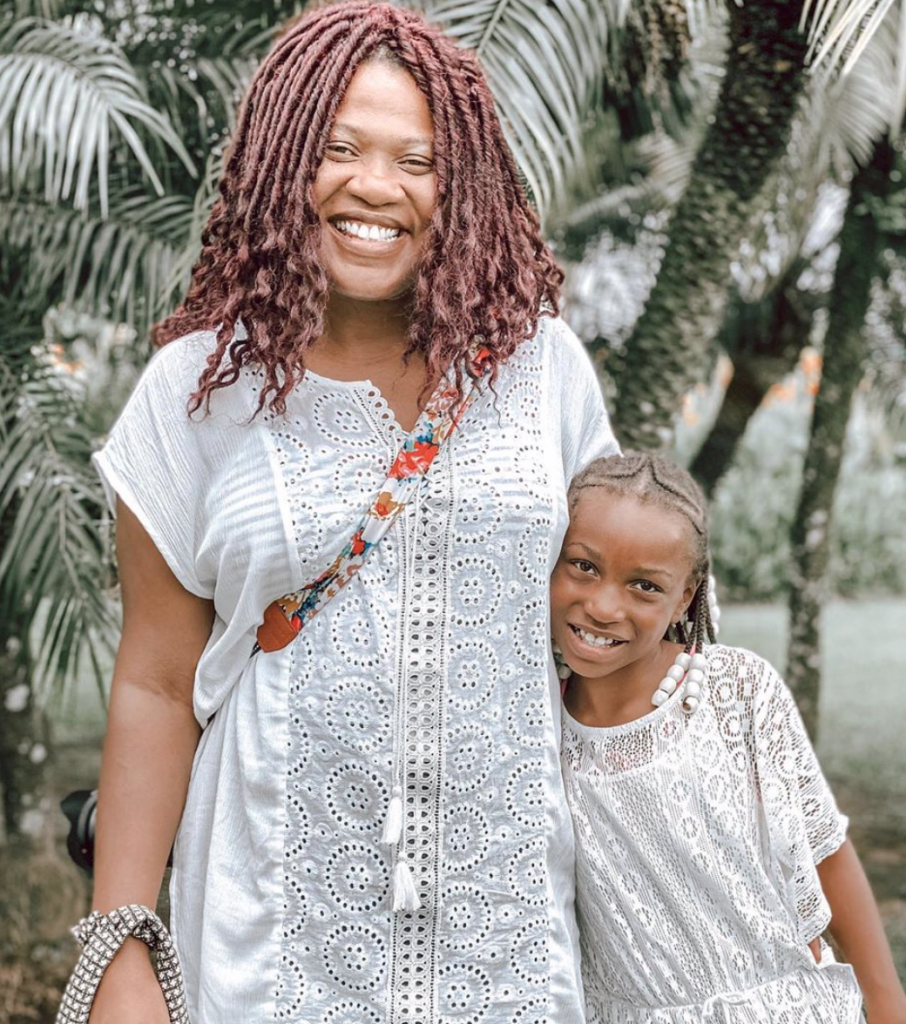 Mom of four, Photographer and Army Veteran, Ann Marie John is a wealth of knowledge when it comes to kids and travel. Her Blog is the perfect place to get tips and life hacks on everything from how to have fun in Dubai with kids, to dealing with kids who play too many video games. She lives by the motto that  "Travel is the only thing you buy, that makes you rich", and she is stacking her chips in a massive way.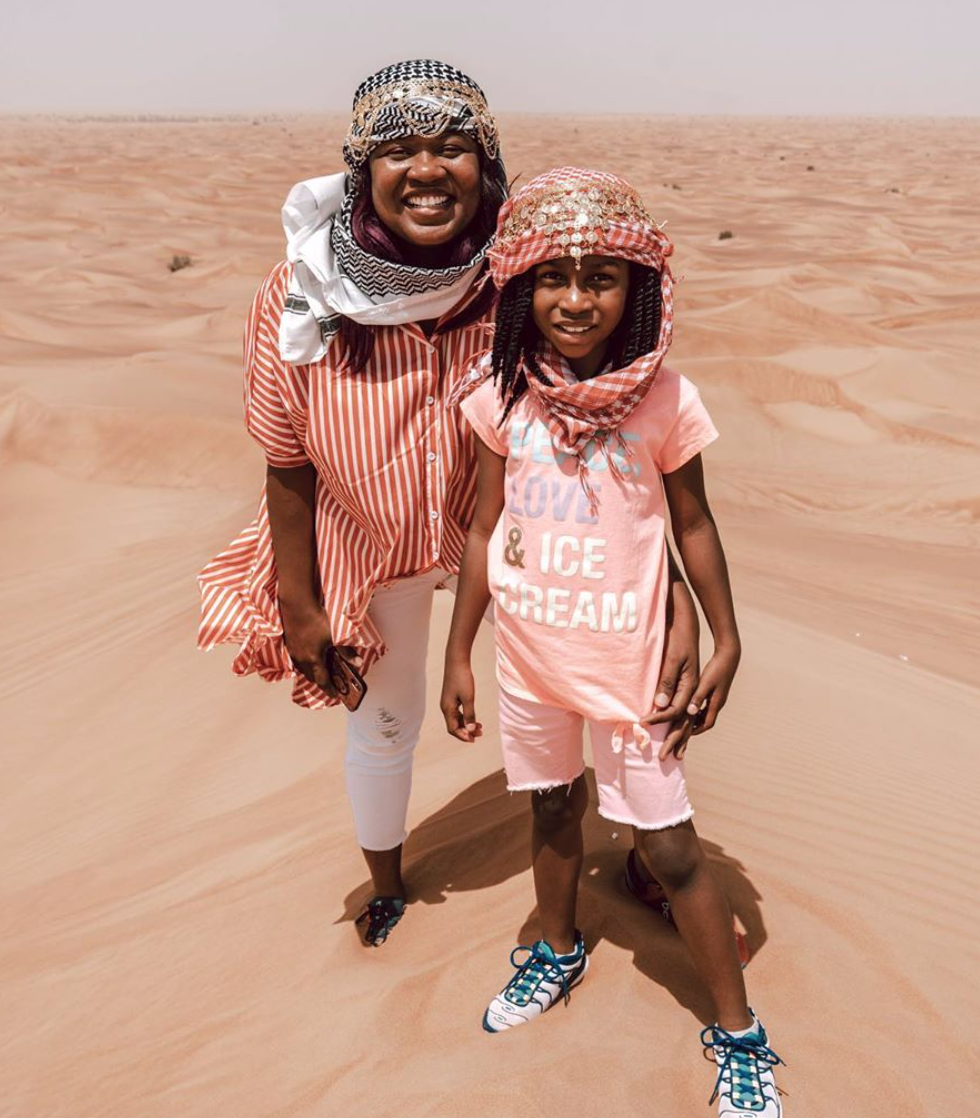 Ann Marie and her youngest child travel together and create content for their blog and IG feed, her goal is to make it to every country on the planet. She has partnered with lots great companies and like so many of the other people featured in this article, has built a side business out of her passion.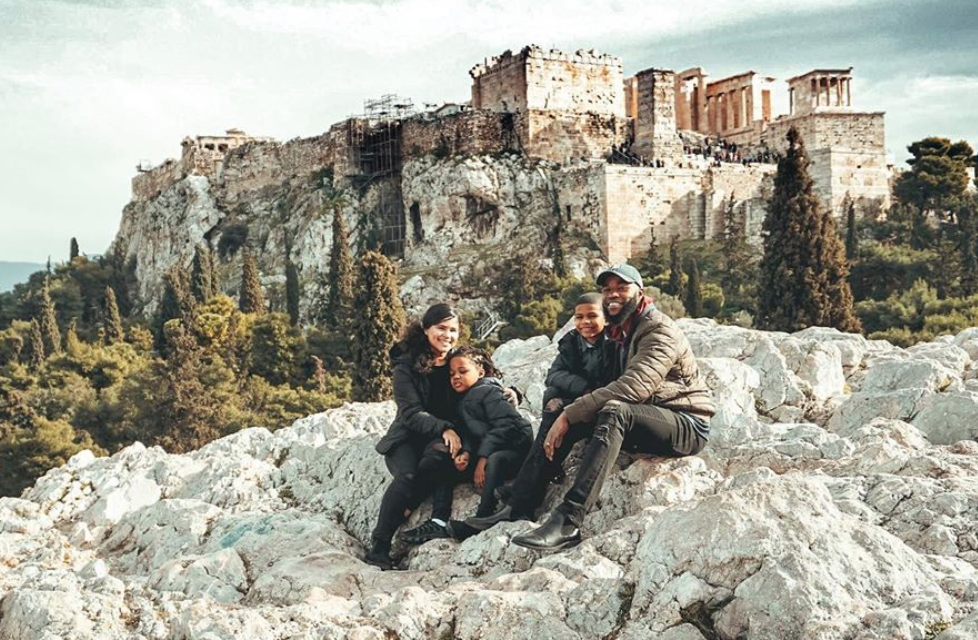 Worried or concerned about how to afford that next vacation? The Mayberry's got your back, they have all kinds of tips and hacks for cheap travel with children. One great piece of advice, follow the deal, not the destination or date.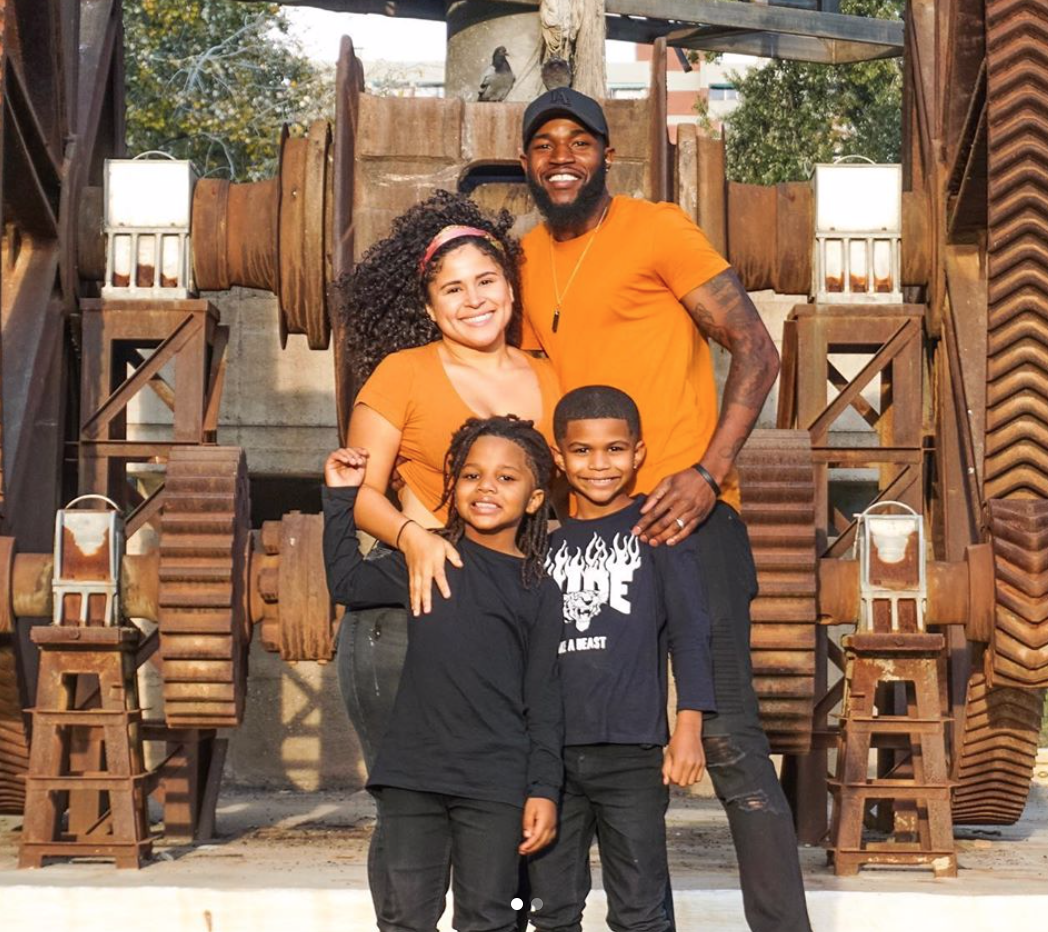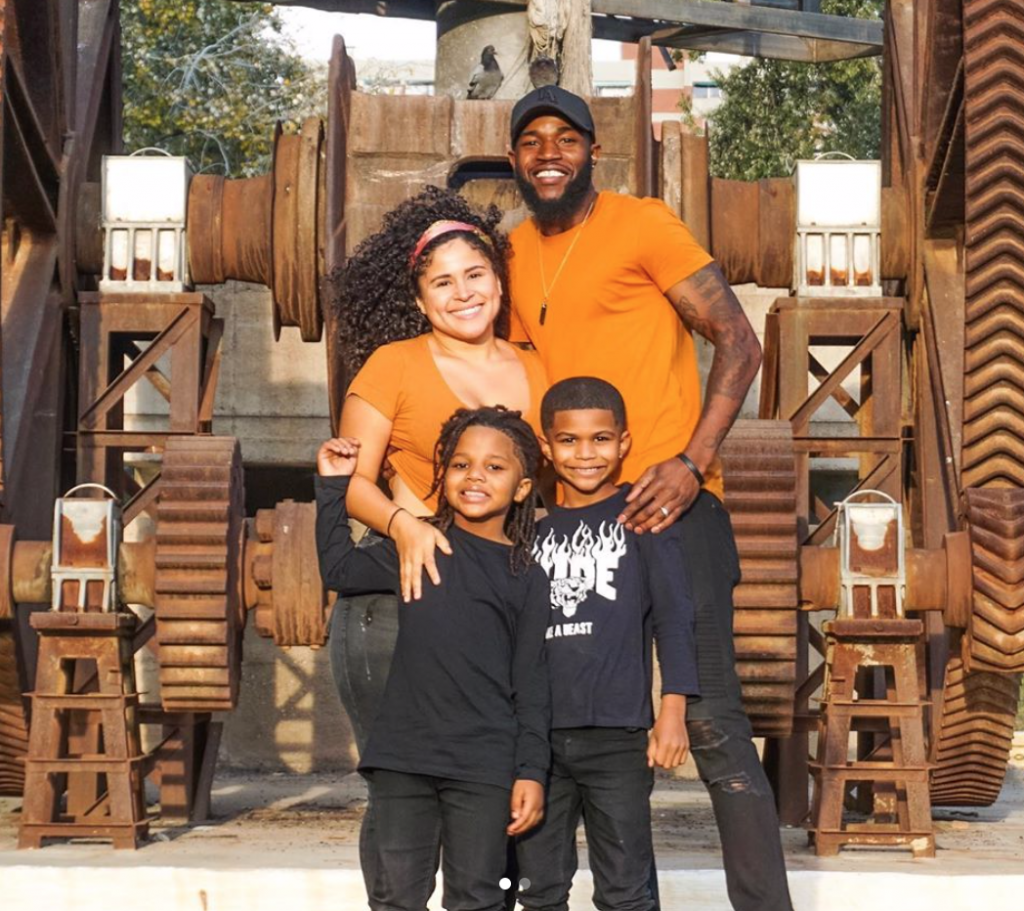 Mike and Janelle reside in Arizona with their two kids but hit the road as often as possible. Their goal is to leave behind the corporate grind and travel full time while raising Global citizens. Check out their Youtube Channel, it's evolving, but the content is really good and engaging.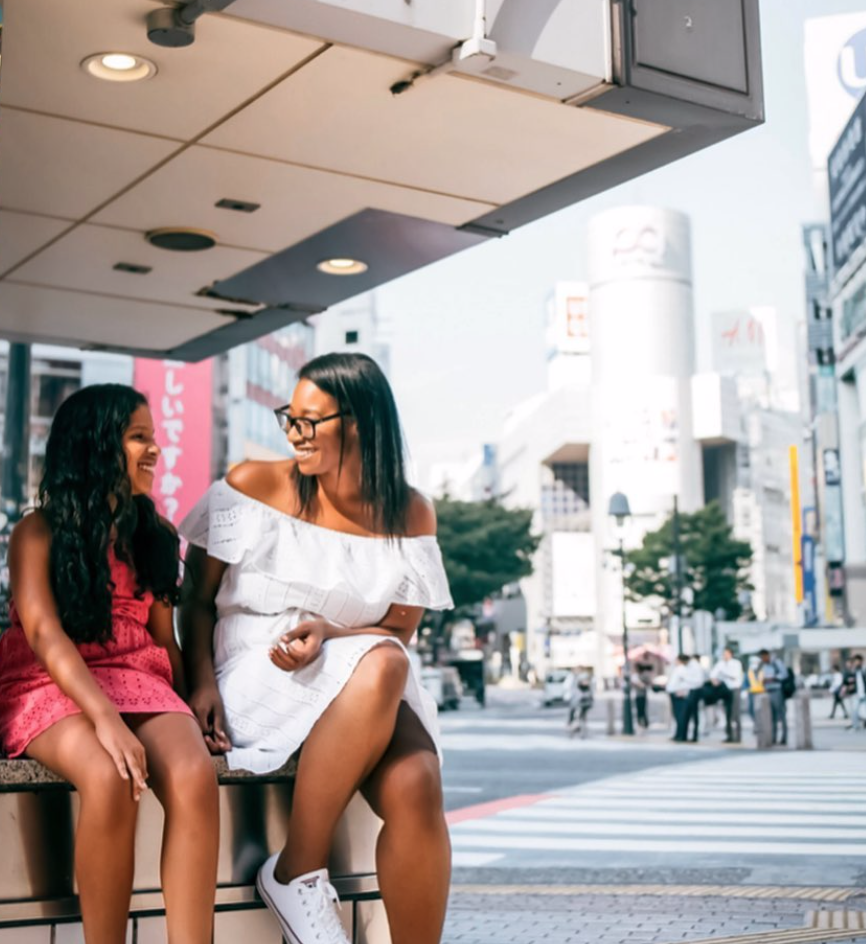 For all he the people who claim they don't have the time to travel, meet Courtney Blancher, she is your new BFF. Courtney worked for an airline and dreamed of traveling the world but quickly realized she was spending more time making standby lists than flying off to destinations, so she walked away. Her site The World in Four Days, focuses on quick travel to locations all around the world. She will walk you through every step of her trip and explain how you can do it also. Courtney believes it's better to go to, say Paris, for four days than to never go to Paris at all. Most of Courtneys trips include her daughter and mini-me Reese, the two form a formidable travel team. Check out Courtneys blog and IG accounts, hopefully they will inspire that short trip you have been putting off.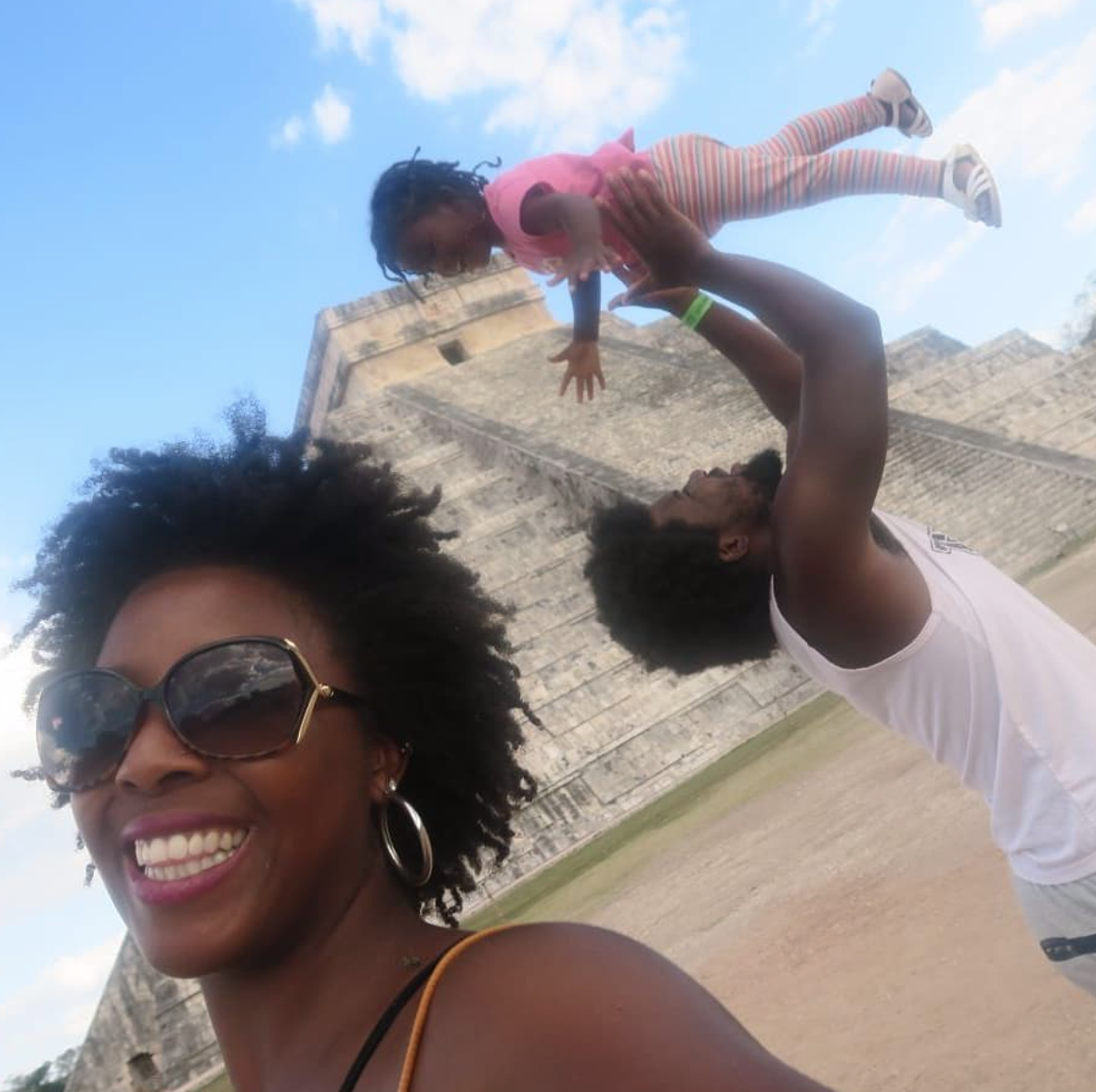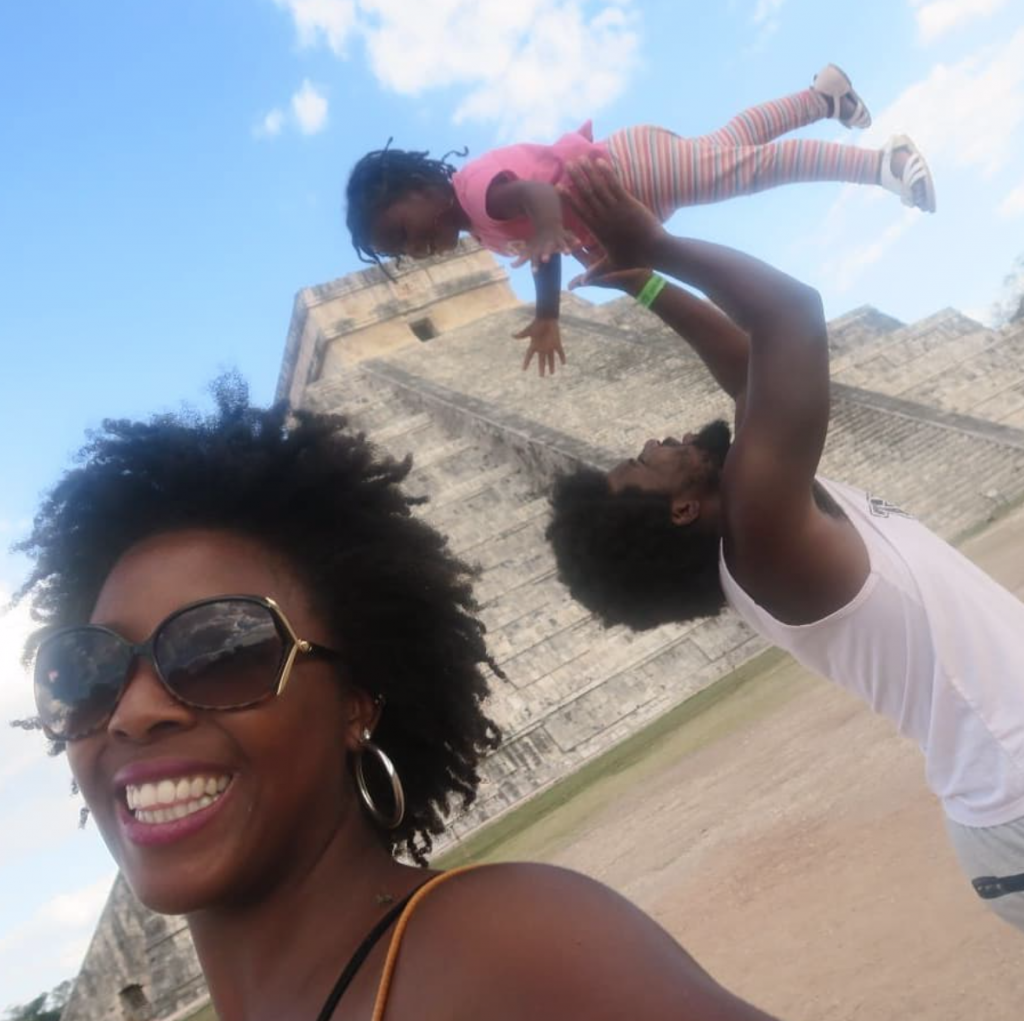 In March of 2018 Black Brits, Chi, AJ and their little girl said to hell with it, sold all their worldly goods and walked away from two profitable businesses to become Global Citizens. The thing we love about this family is that they document and tell you about everything. Unlike some Influencers who just give you the beautiful and fluffy stuff, these two lay it all out there. From Racism in Spain to Rats in the Far East, nothing is off limits about their journey. They have prospered, but they have also struggled, and they have learned a lot of lessons that others can benefit from. How much do you really need to survive in another part of the world, check out their blog, they have answers.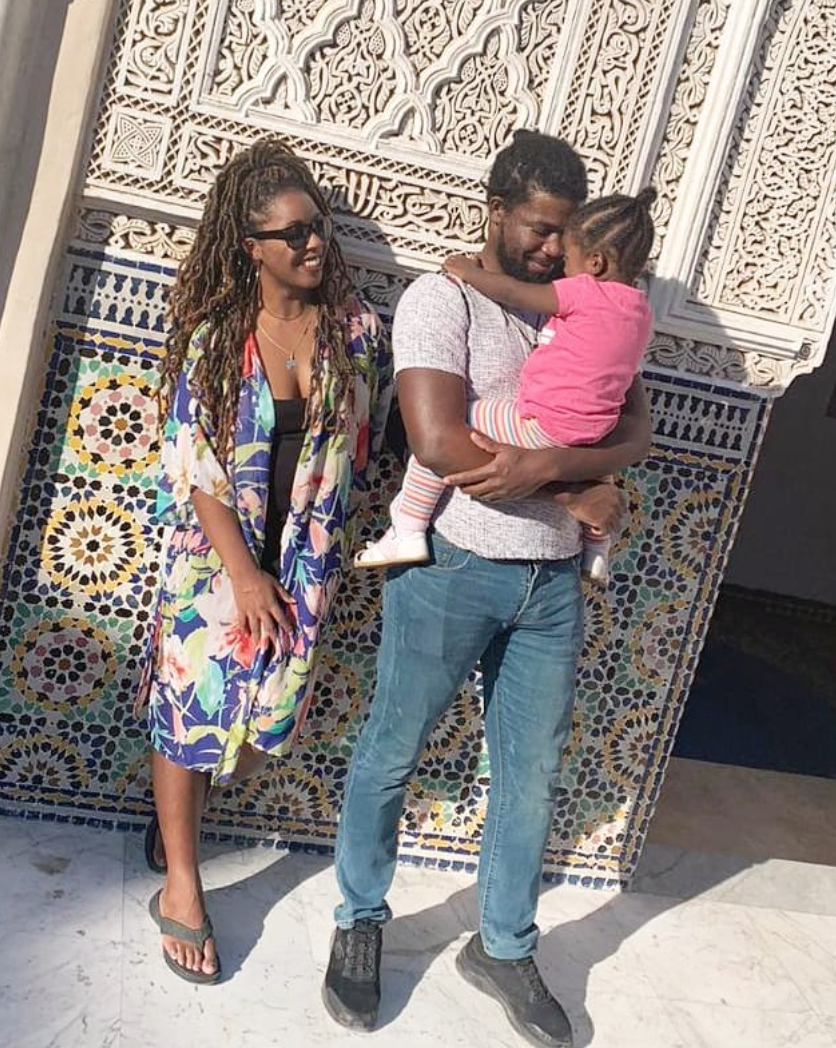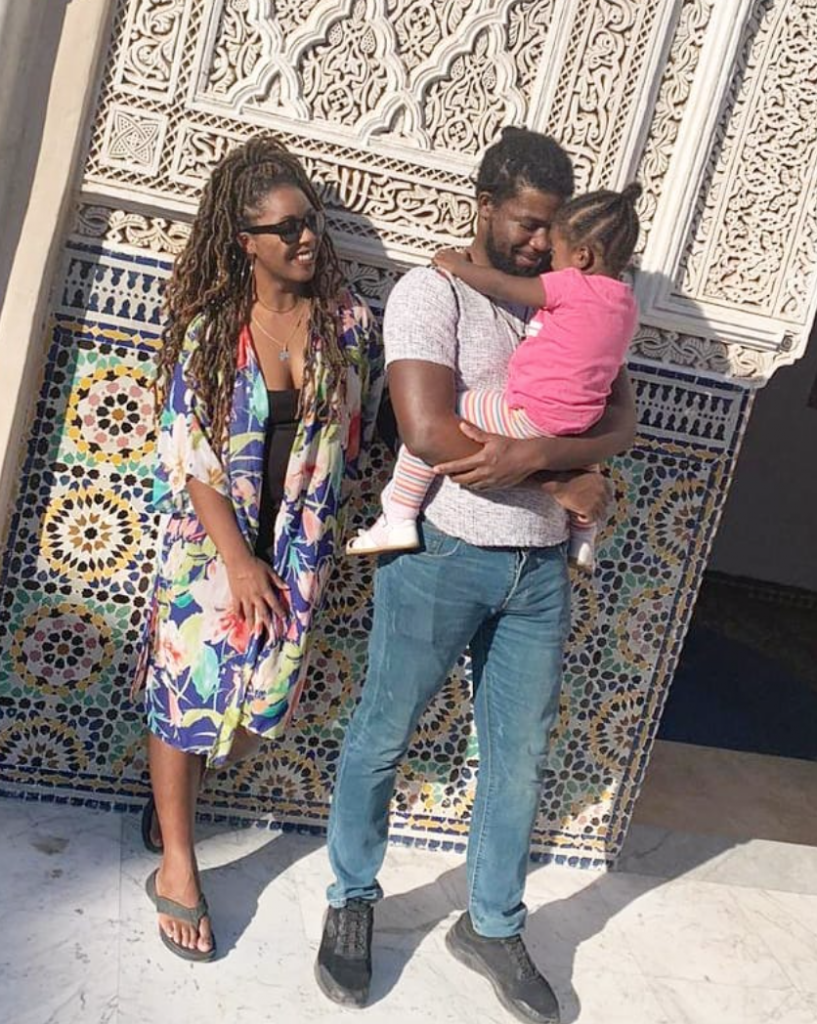 After spending a month back home in London, the Gordon family is now residing in Mexico, dancing away the days and living their best life.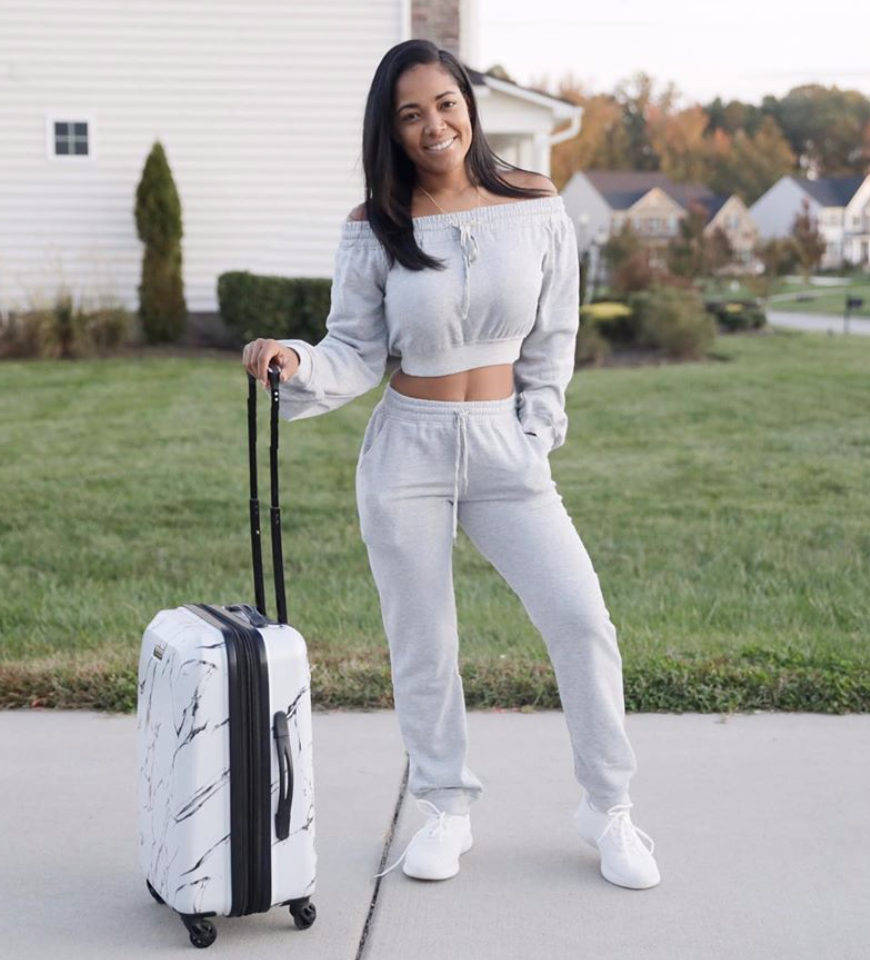 Tiffany Davidson and her husband TJ are bonafide YouTube stars. Their Daily Davidson Network is creeping up on nearly 300,000 subscribers with more than 75 million views. Based in Richmond, the Davidson have literally built a life in front of the camera. Tiffany also has a beauty channel, TJ has a channel with tips and reviews about camera's and shooting. Basically everything they do is in front of the camera and the amount of content that they grind out is nothing short of amazing.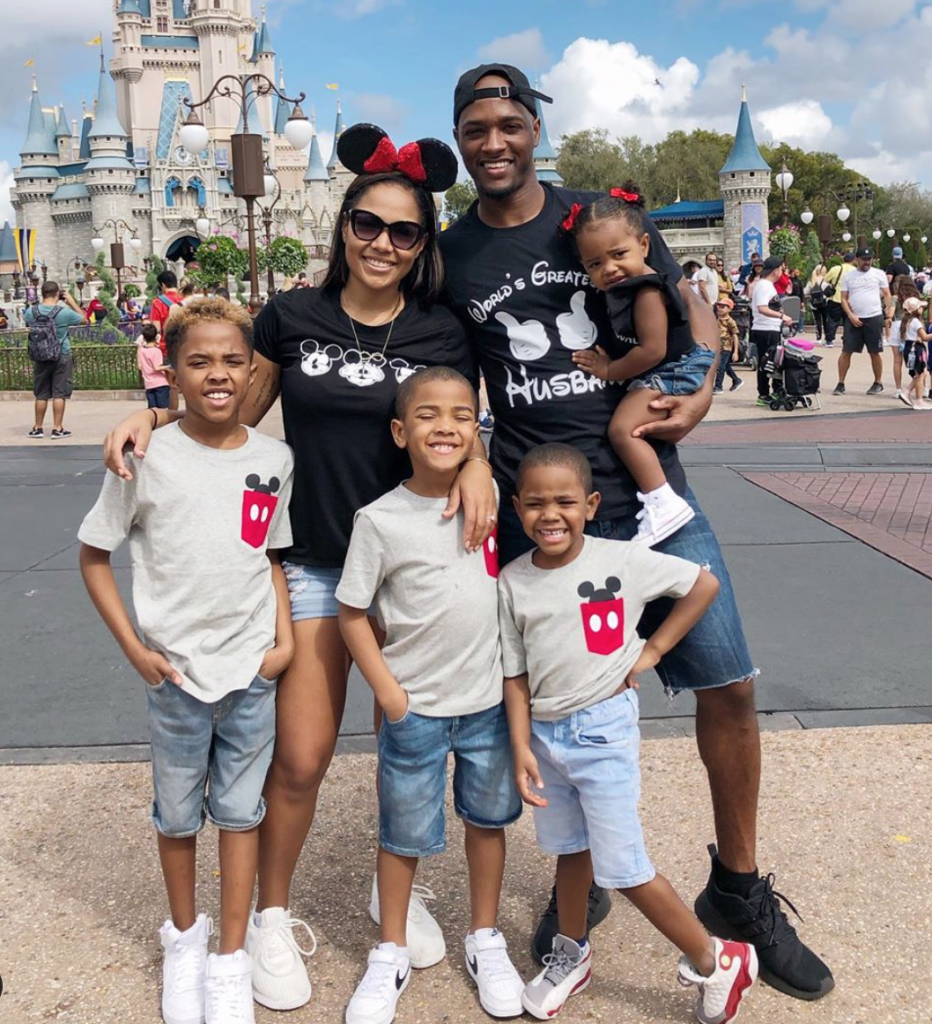 How they fit in time to care for four kids is beyond me, but they balance it all. TJ is talented filmmaker and his wife has movie star looks, so as you can imagine their travel content is a hit. They have several IG channels that you should checkout and of course all of their video content.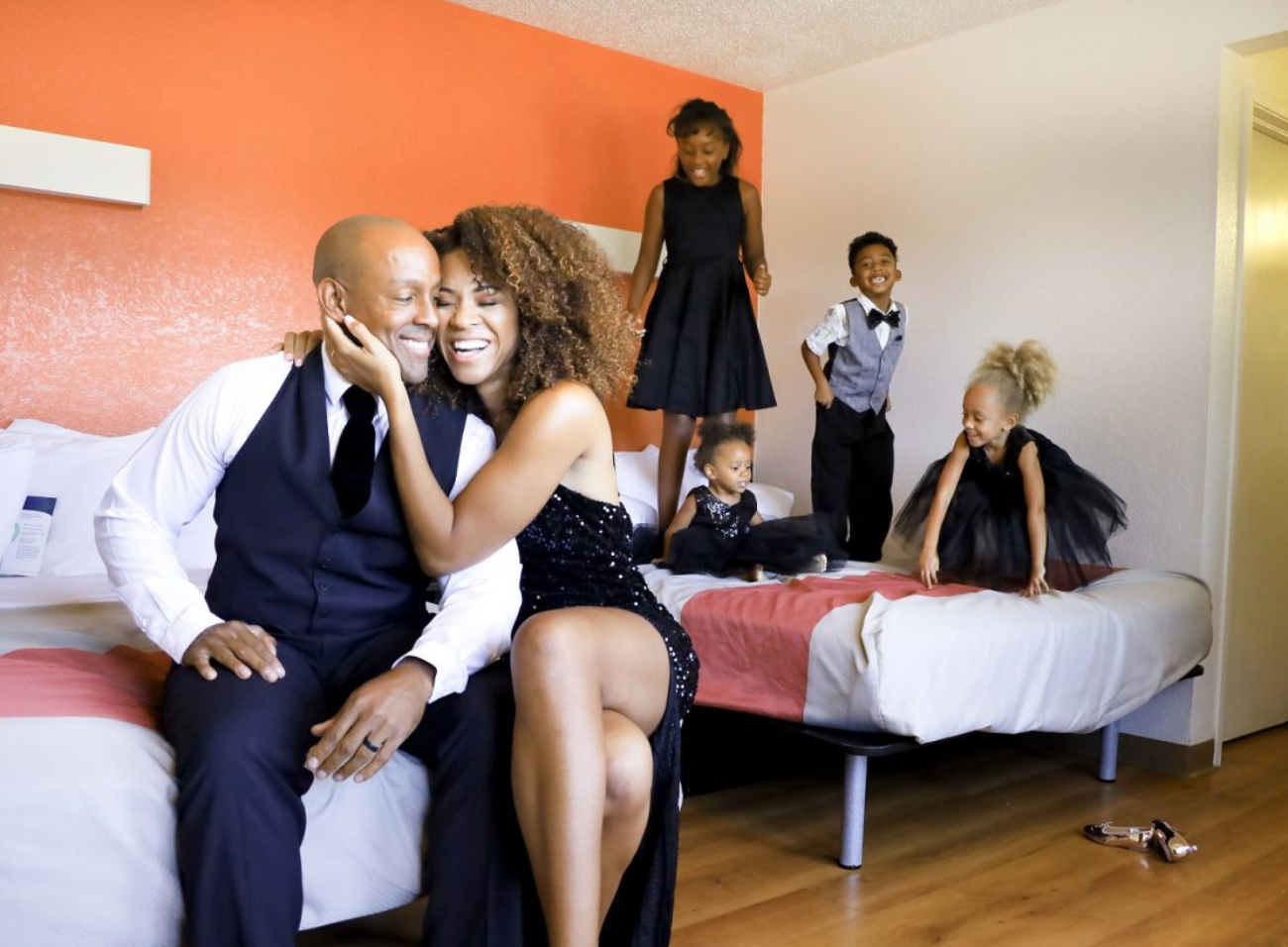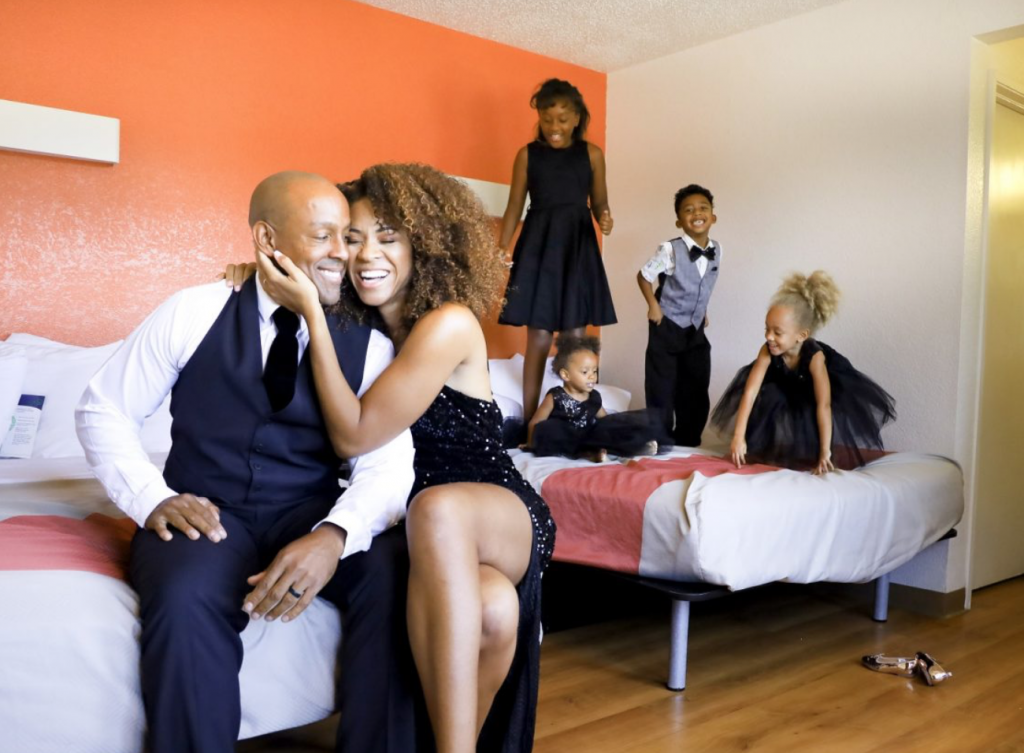 How do you stay fabulous when you are the the mother of three, well check out Chantea. She spent 10 years as a full-time model and then as an agency director and eventually an owner. But now this model, mother, and blogger loves to showcase her family and their travels online. But its not just about the family, Chantea also has lots of tips on trips with your husband or a girlfriends getaway.
Team McIntyre tends to keep most of the family treks confined to the West Coast and budget focused, but Chantea and her Firefighter husband love a couples trip abroad. You will get lots of great suggestions and options on her site. What we really like about her IG feed is the way she incorporates family, fun, and all the challenges of being a part of the beauty industry as a mother.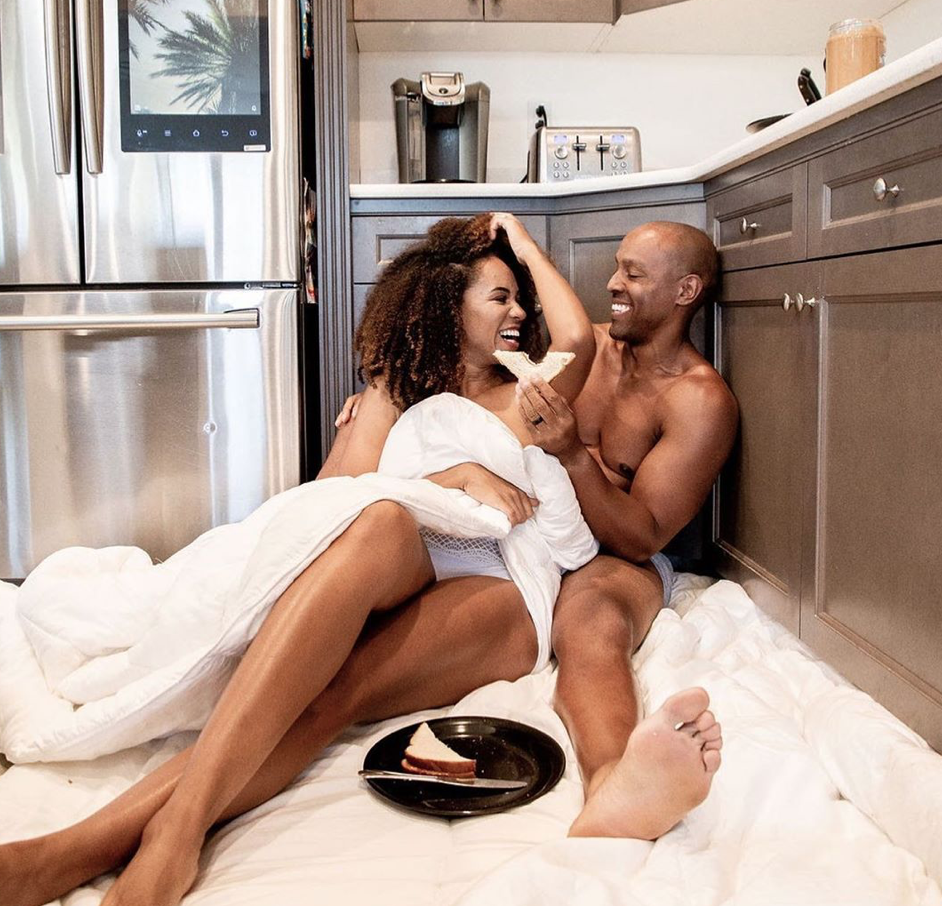 Also go to her site where she has lots of revealing post about all kinds of things, from the 30 day sex challenge, to different kinds of cosmetic treatments. Theres plenty of great information and beautifully cultivated pictures from Chantea.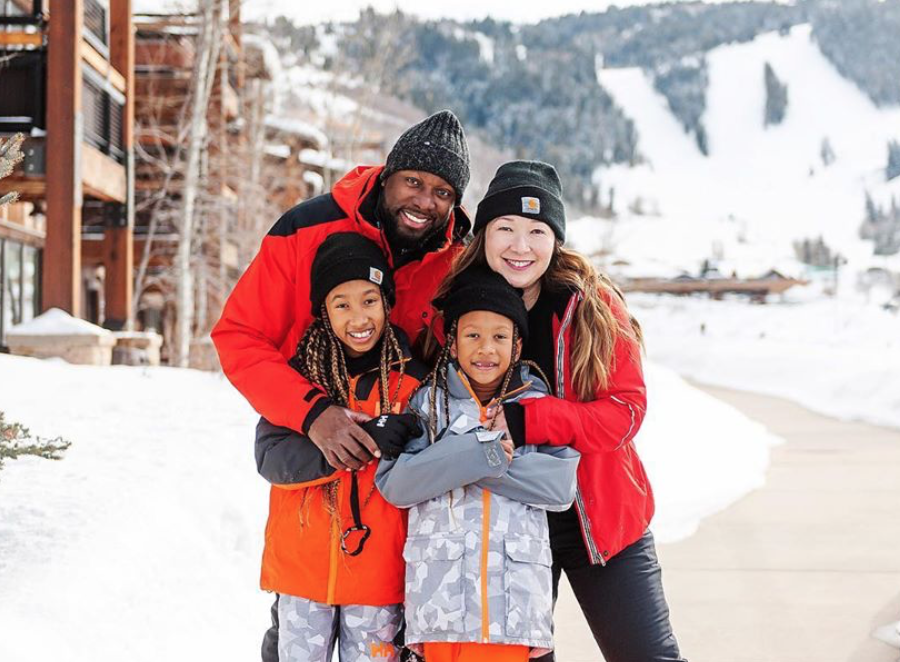 For the folks out there looking for a five star travel experience with their family, then this is the feed and blog you have been looking for. Carmen, her husband Serge and their two daughters love to travel in style soaking up the best that the travel industry has to offer. From top hotels and resorts to airport lounges and upgraded travel, they have you covered. The Sognonvis family blog is all about traveling in style and comfort with kids in tow.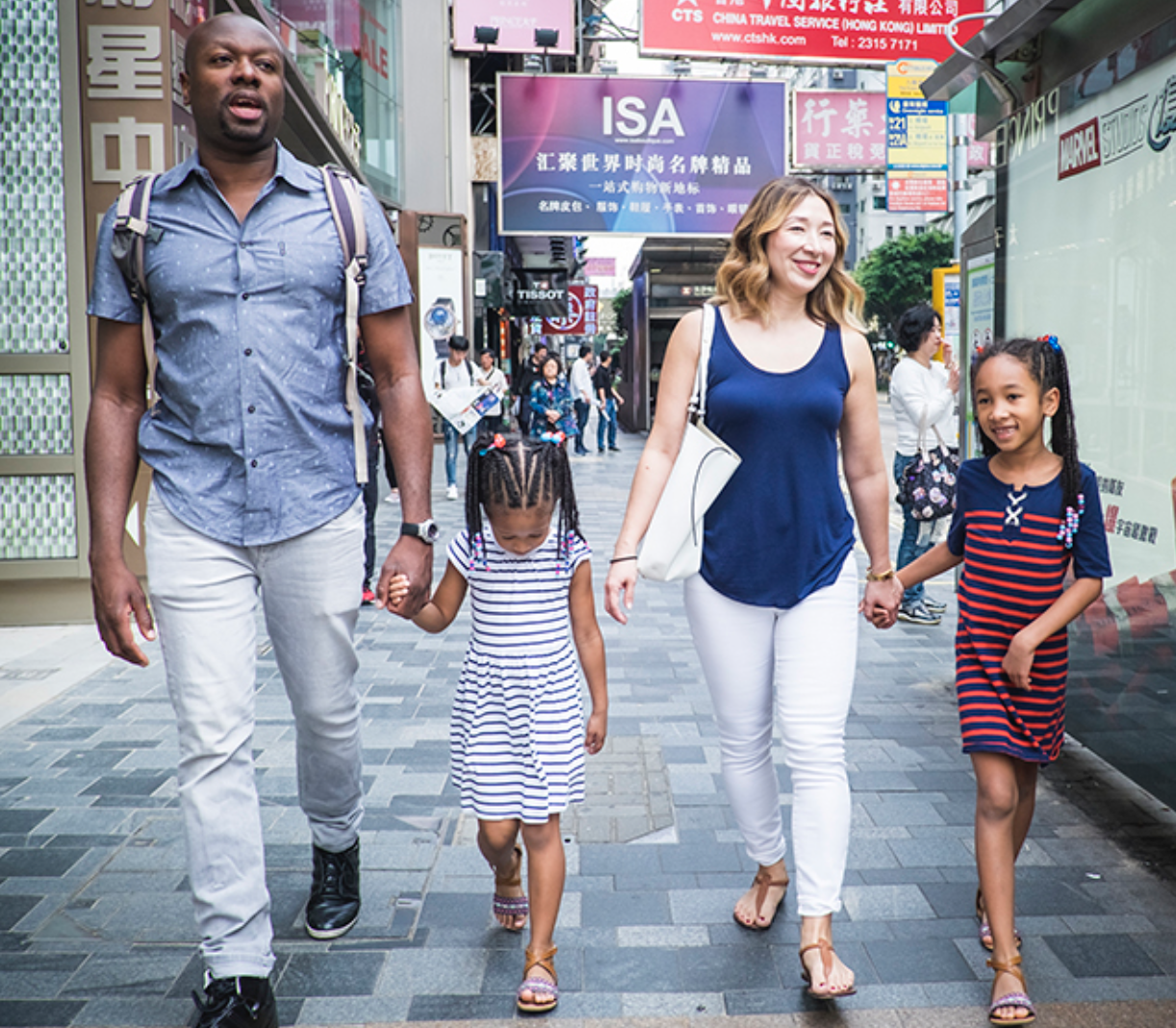 Carmen also offers great tips on their Youtube page on everything from smart watches for children to how to use packing cubes. Her video voice overs are pro level. Plus we love the fact that they adhere to one of our steadfast travel rules, NEVER EVER CHECK LUGGAGE.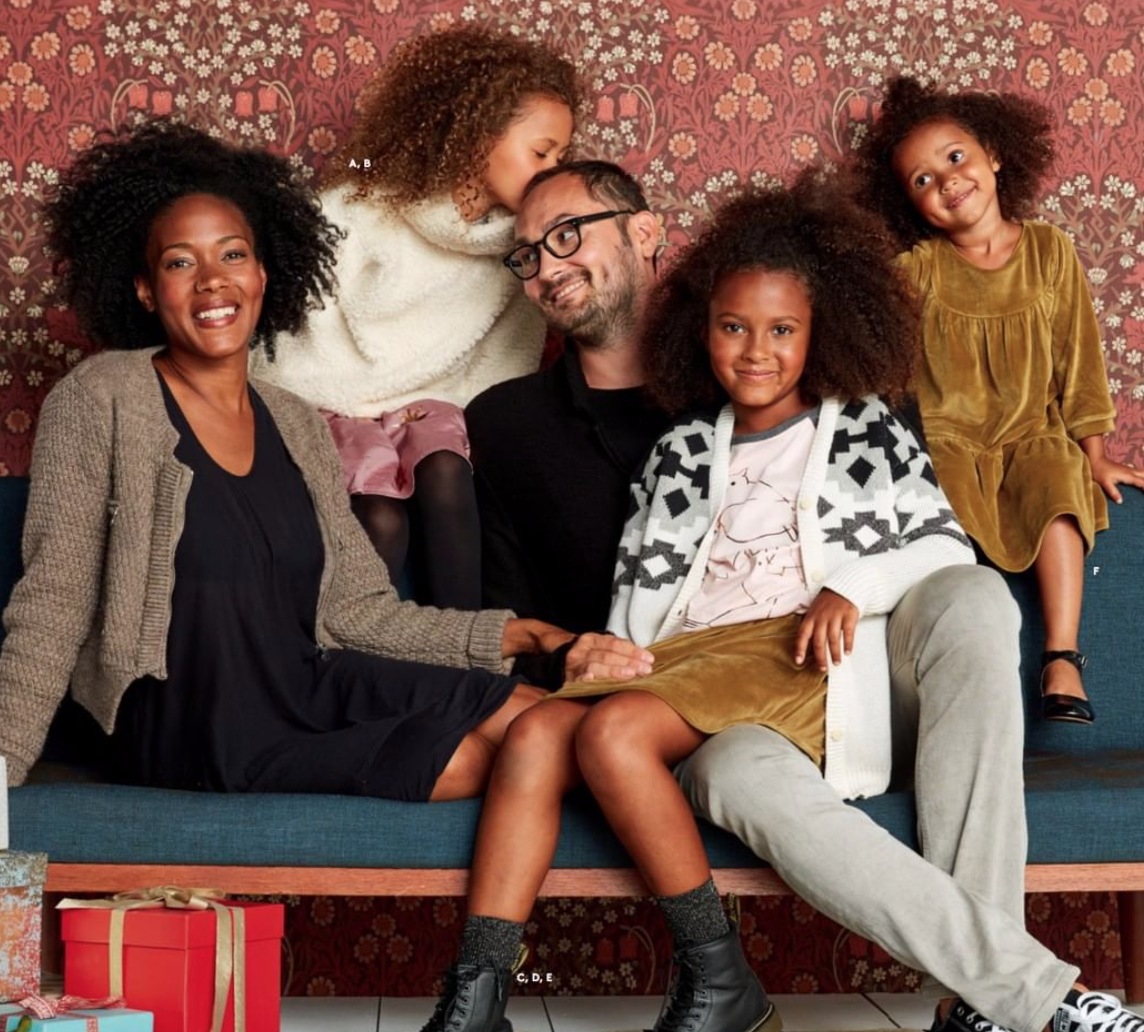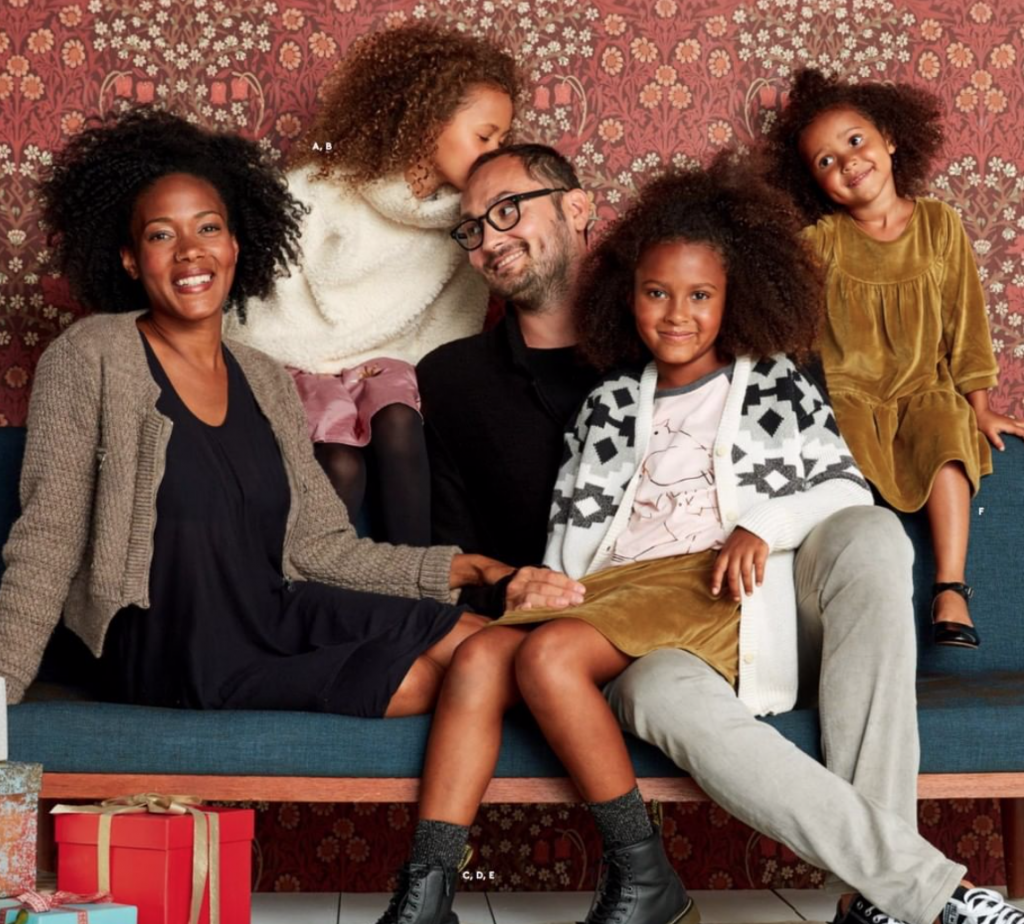 This is another family the is World Schooling their children. Aaron and Naima looked at each other one day and decided they wanted to change their life. The goal was simple: connection with each other and others, and respect and appreciation for the earth and her inhabitants. So they immediately set out to realign their life with their intentions and chase their joy. Travel, specifically traveling deep, was the clear path to create the life they *really* wanted. So they became Global Nomads and left behind a big house, a great school that their daughters attended and a lifestyle they were not happy with.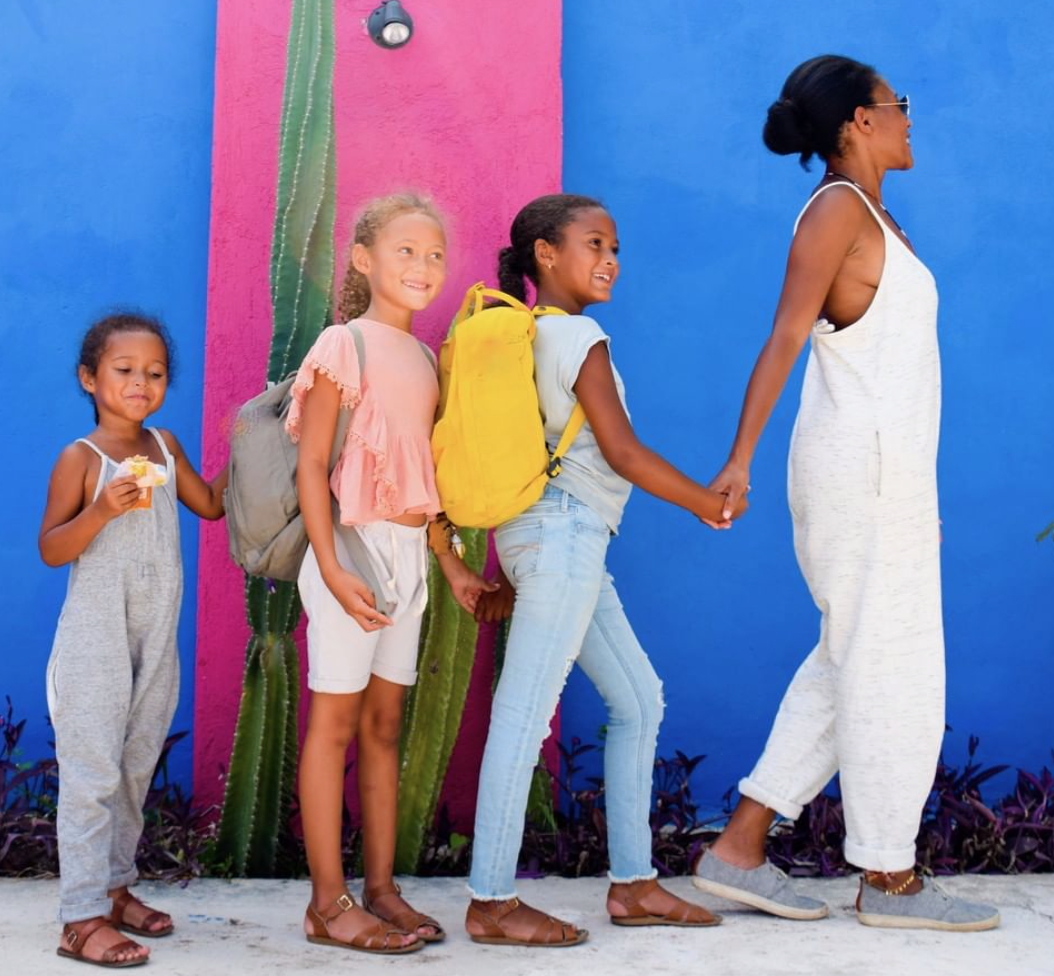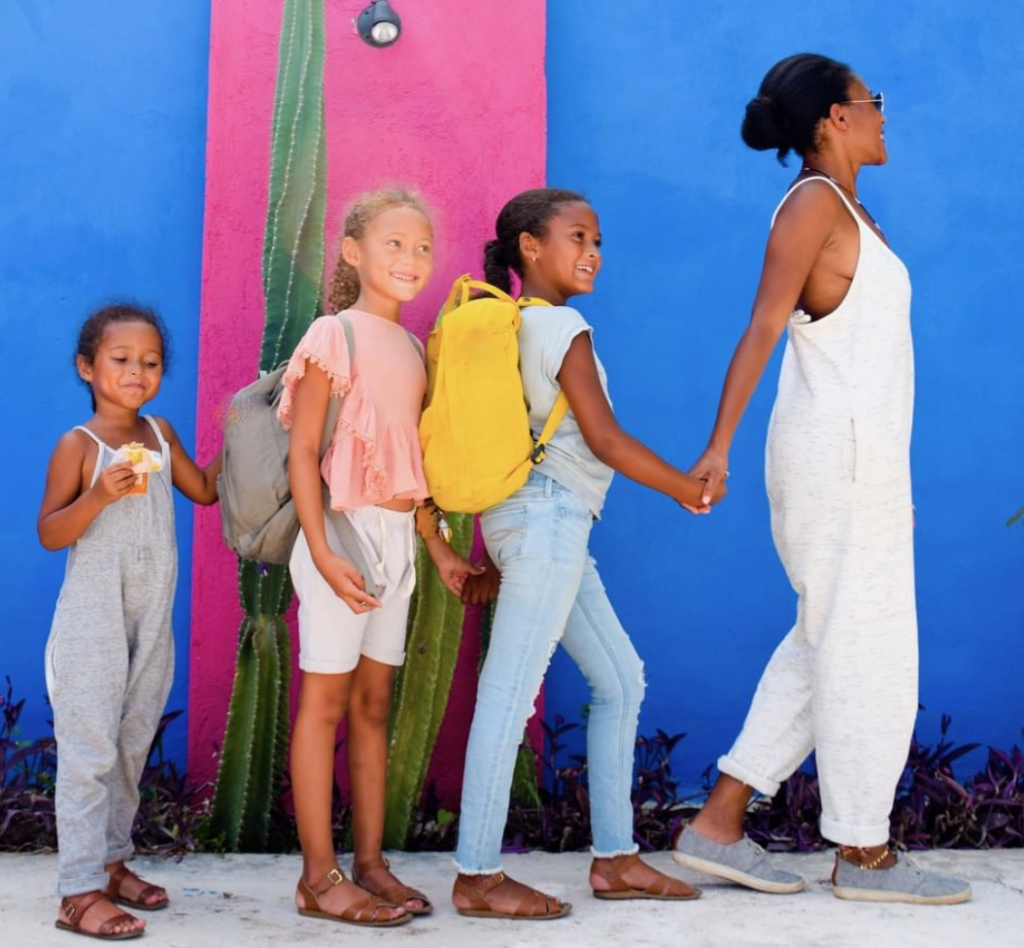 The beauty of their Instagram feed and blog is the way that they are traveling and living. Every movement is thoughtful and takes into mind the effect it has on others and the planet. Naima has cultivated their social media with beautiful pictures of her husband and three girls but this blog and feed have a heart and thoughtfulness that are with your time and effort to check out.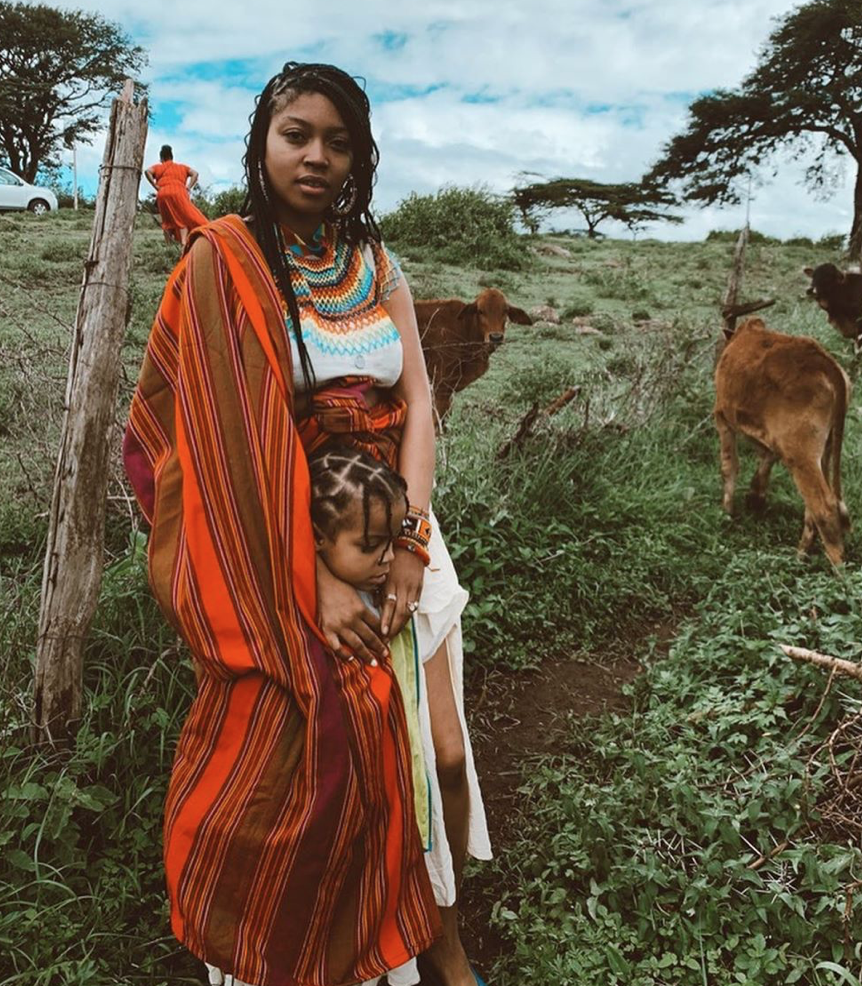 Nyja Richardson is blunt about getting pregnant, it seemed like the worst possible thing at the worst possible moment. Instead of partying with her college friends and throwing down shots for her 21st birthday, Nyja was breastfeeding. "My son gave me a new life when I gave him life and I'm forever thankful for him." Now Nyja has taken that blessing and focused on becoming a full time influencer.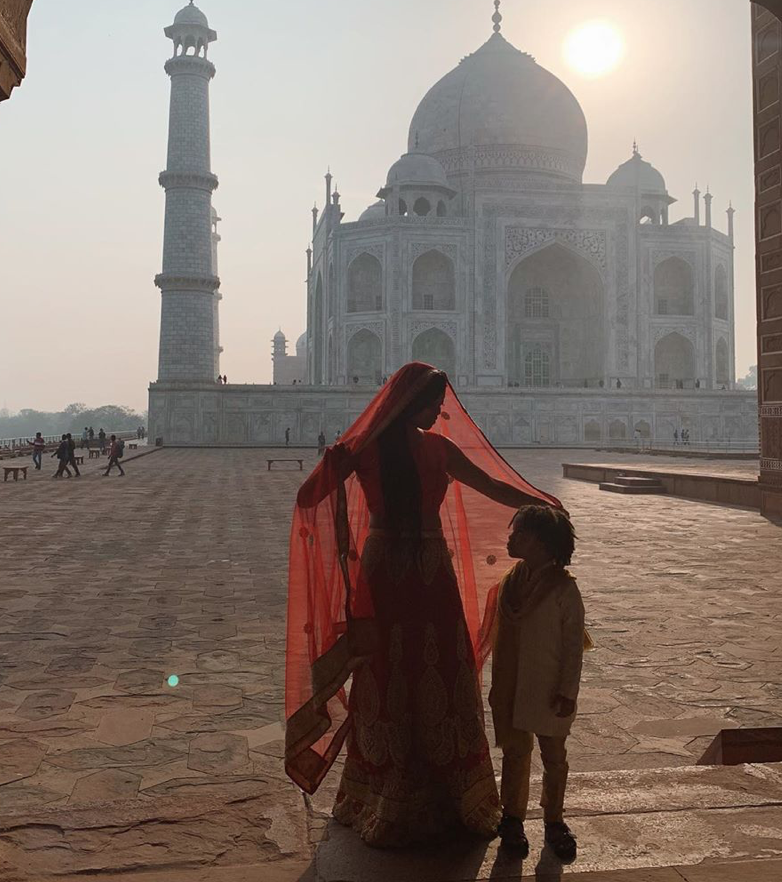 Her travel content is for all moms but especially young, millennial moms. Her account is a great mix of business, pleasure, youth, and motherhood. Stunning pictures, fun captions and lots of inspiration for women of all ages. Nyja loved to travel before she got pregnant but now she really loves to experience the world through the eyes of her partner, her young son.