"More than anything I am proud of being Eritrean. The history of our country, our struggle and the underdog story, the resilience of the people and our integrity is something that I feel pride in being attached to." Those are the words of Ermias Ashgedom, also widely known as Nipsey Hussle. The rapper and community leader was gunned down outside of his own South Los Angeles clothing store on Sunday afternoon. His violent death has shocked the city that raised him, and is even causing an emotional stir some 8,735 miles away in Eritrea.
The rapper's father fled an on-going war in the east African country and resettled in the United States where he had Nipsey in 1985. Despite an upbringing during the height of LA's gang culture, Nipsey felt strong ties to Eritrea after visiting for the first time as an 18-year-old. It was during a visit last year, his final, that he revealed how motivated he was to learn more about his people and history. "I am here to visit my family and reconnect with my grandmother, my cousins and everybody else. I love to be here. The people, the food, the culture and the lifestyle are extremely good."
Nipsey's Eritrean pride was one of the reasons he was so beloved in the country. Local journalist Billion Temesghen interviewed Hussle on his final trip to the east African nation and discussed how locals were interpreting the rapper's stage name in Tigrigna, the country's most spoken language. "Your stage name 'Nipsey Hussle' is a name that Eritreans here took the liberty of making their own as 'Nebsi', in Tigrigna literally translates to 'self' and as a slang refers to 'home boy' or just 'homie'. Therefore, the meaning that we have of your name is either 'self-hustle' or 'the hustle of a hommie'. Would you want to officially correct it in our national newspaper now?" Billion asked.
"Absolutely not," the artist quickly responded. "Actually the name was given to me by older friends who made a reference to a comedian called Nipsey Russell. I was educated about the Tigrigna link to my name recently and I am just so glad it makes sense in Tigrigna and there is no need at all to correct it. Let it be the way it is. That is how I want to keep it with my Eritrean friends and fans."
Hussle grew up in a predominantly African-American neighborhood, but that same racial makeup was not necessarily reflected in the ethnicities of local business owners or law enforcement. It's something he made sure to address during his interview. "I want to say how gratifying it is for us to be able to come home and be able to have a country that we can call our own, where the leaders, the police, politicians, business owners and entrepreneurs look like us, and are in charge of their own destiny, and each has a say in the overall power structure. It is just so impressive. We are not used to that in America. There is a taboo that we are inferior."
Nipsey's life was, more than anything, dedicated to rectifying that misconception. His belief appeared to be that through community investment, celebration of culture and acknowledgment of history, we could eradicate the stigmas and stereotypes plaguing our neighborhoods. His life will now unfortunately serve as a cautionary tale for other successful African-Americans optimistically seeking to improve their communities through investment and job opportunities. But we hope those individuals and the people living in communities like Nipsey's, will be inspired by his approach.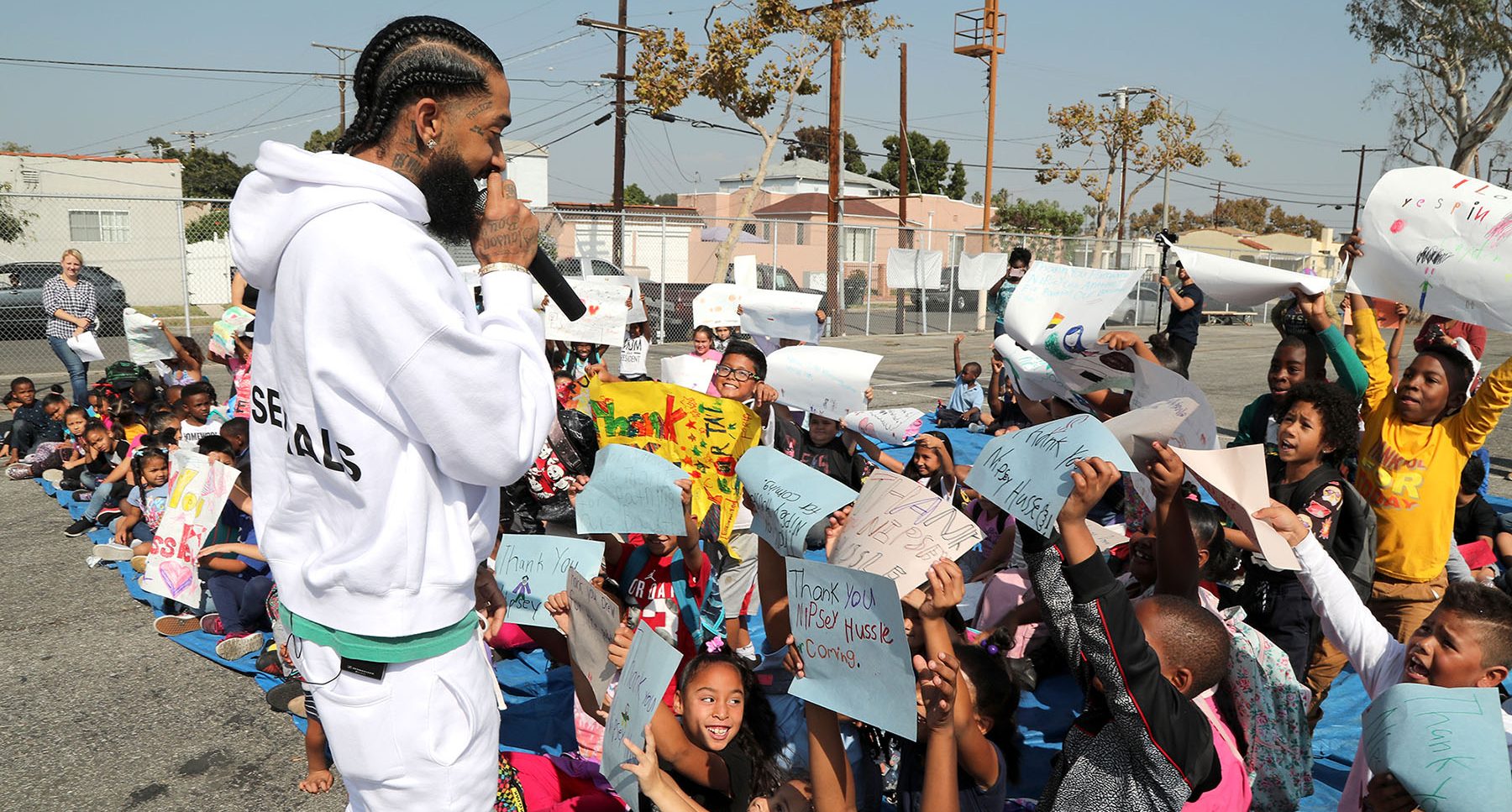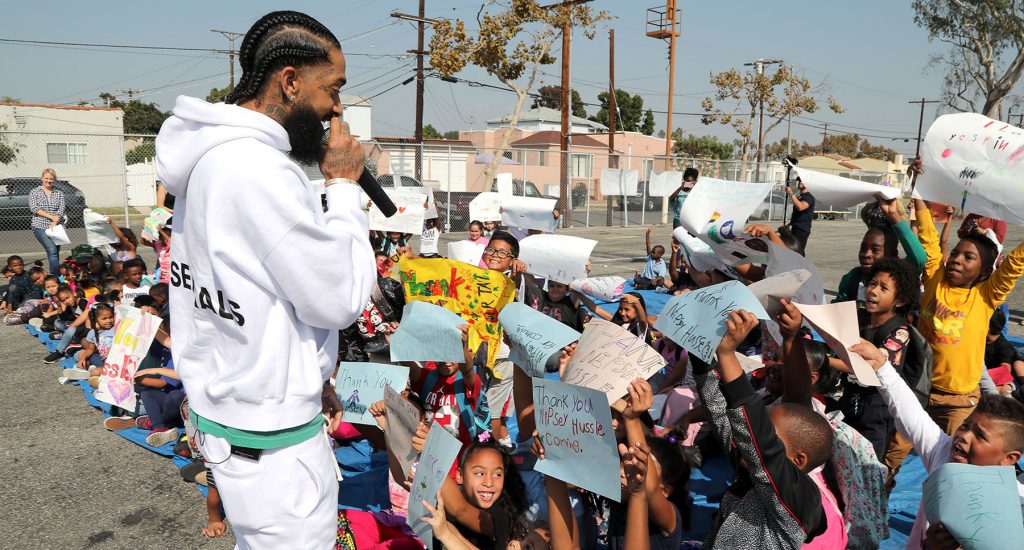 His final thoughts on his father's homeland is one shared by a lot of people traveling outside of the United States. "You might have material advantage in America but life is not all about that. The sense of family, peace and respect is alive out here in Eritrea. No drug addicts, no violent families. You might think money is important but it's the togetherness and families being tight that make life better. All we think of in America is a concrete reality in Eritrea. As for me to be part of it is a pride I carry profoundly."
Eric has revolved in and out of passport controls for over 20 years. From his first archaeological field school in Belize to rural villages in Ethiopia and Buddhist temples in Laos, Eric has come smile to smile with all walks of life. A writer, photographer and entrepreneur, the LA native believes the power of connectivity and community is enriched through travel.