A longstanding member of LA's visual iconography, The Watts Towers have been an instrumental part of the Watts community for nearly a century. People from around the world visit the massive example of assemblage art daily. And the Towers have been used as a backdrop for album covers, films and even a Simpsons episodes. But there are several fascinating things about The Watts Towers we think every visitor should know whether planning a trip or contemplating one. Here they are: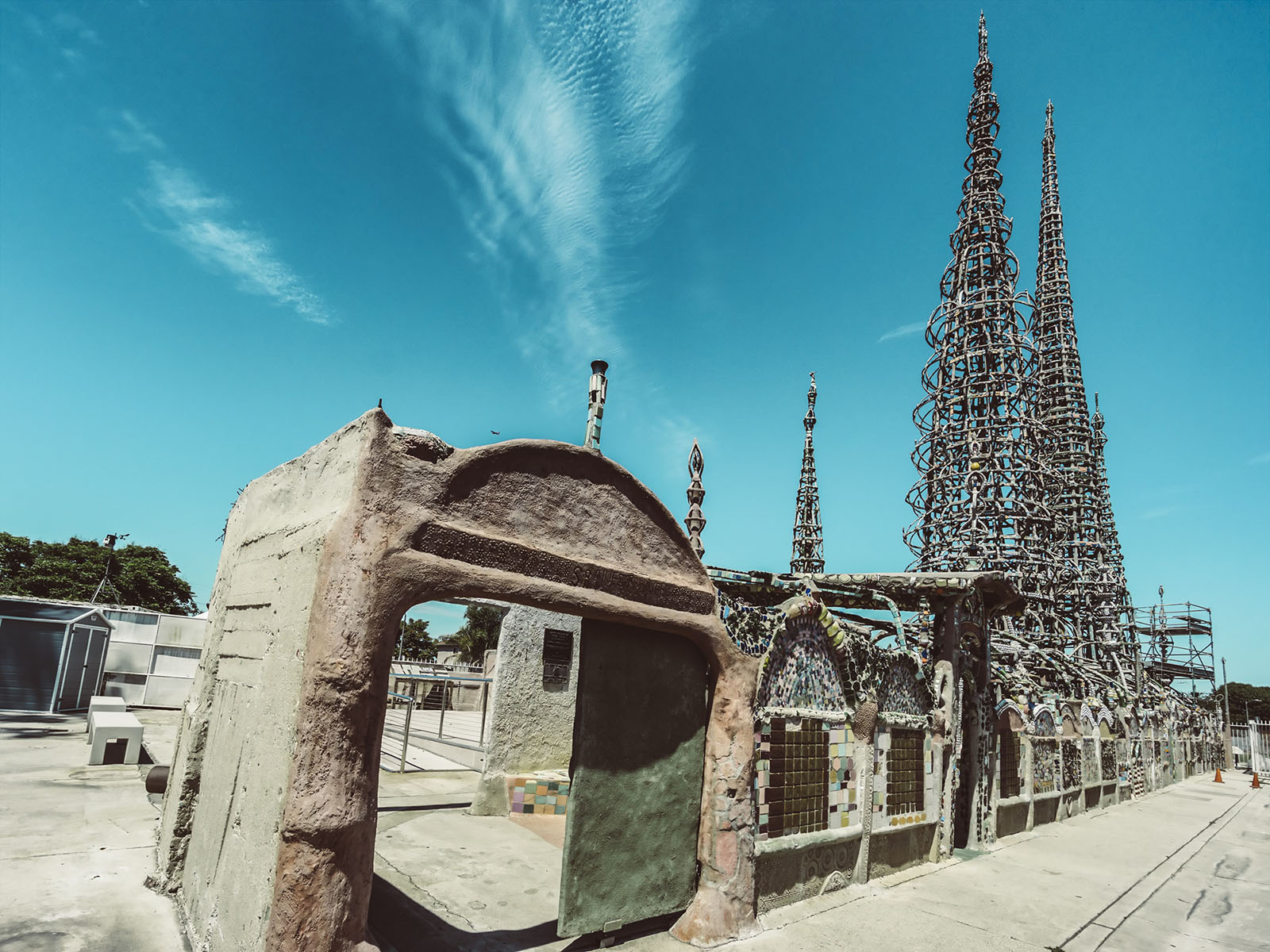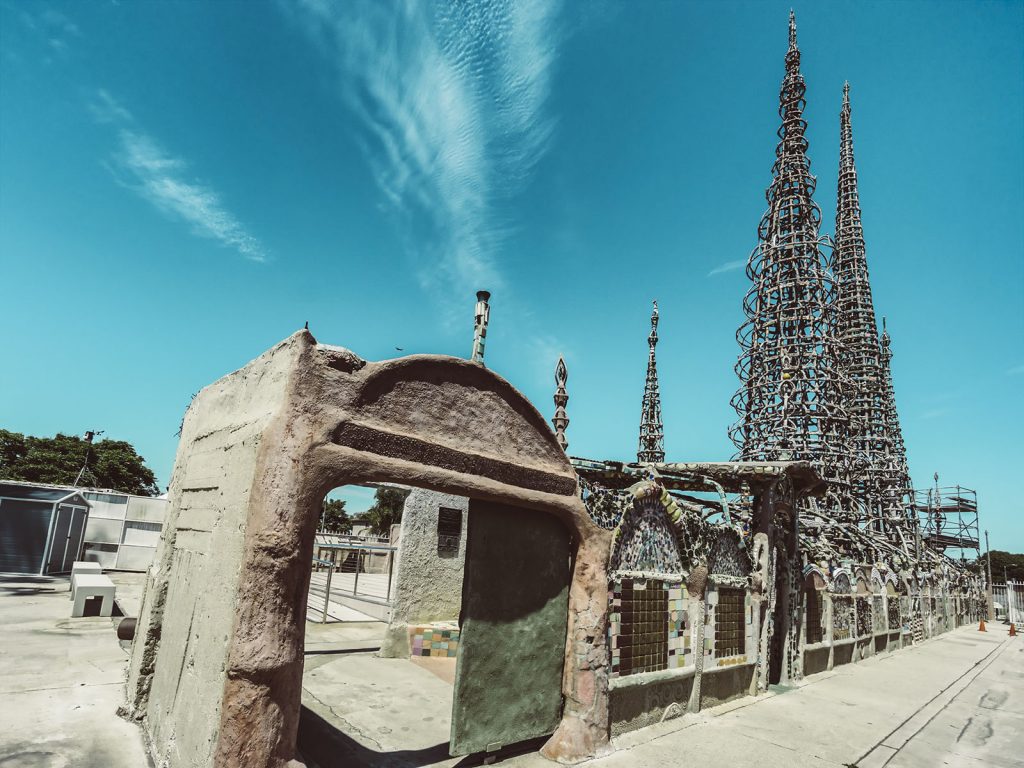 The Watts Towers are located in a historically African-American community, but they were not built by an African-American artist. The architectural wonder was crafted by Italian handyman Simon Rodia. Estranged from his wife and children, Rodia moved to Watts after performing odd jobs in San Francisco and Seattle. He purchased the land where the Towers now stand in 1917 and in 1921, began work on his famed structure.
The official name of the structure, at least according to the artist, is Nuestro Pueblo or "our town."
The Towers appear in over a dozen films, including the 70s blaxploitation movies Abar, the First Black Superman and Dr. Black, Mr. Hyde. It's also featured in Chris Rock's CB4, Denzel Washington's Ricochet, Sean Penn's Colors, Menace II Society and John Legend's La La Land. And it might be a bit hard to imagine, but Cher danced around the structure in the 1967 film, Good Times, Sonny & Cher. 
The only assistance the 4'10" Rodia had in the construction of the Towers was from neighborhood kids who occasionally delivered glass bottles to use in its construction. One of those children was legendary jazz musician, Charles Mingus.

Italian-born architect Simon Rodia (1879 – 1965) stands within the Watts Towers, a monument he constructed in Los Angeles, California. (Photo by Hulton Archive/Getty Images)

Because Rodia was not formally trained in art and humanities, his masterpiece is classified as na

ï

ve art or outsiders art.
The Watts Towers are comprised of 17 sculptures, not just the three spires often seen in popular imagery. One of those spires is however nearly 100 feet tall. There's also a ship, gazebo and several other structures including two mosaic walls.
African-American found object artist Noah Purifoy helped establish the Watts Towers Art Center which still serves the community today. Inspired from working there, Purifoy would later build a found object wonderland of his own in Joshua Tree, California.
It's not just movies the Towers have appeared in, they're also popular in video games. They're visible in Grand Theft Auto: San Andreas, LA Rush, Wasteland 2, Grand Theft Auto: V and Midnight Club: Los Angeles. 
The Watts Towers were one of the few structures to survive the Watts Rebellion in 1965. And to local residents, they grew to symbolize freedom and "individual initiative."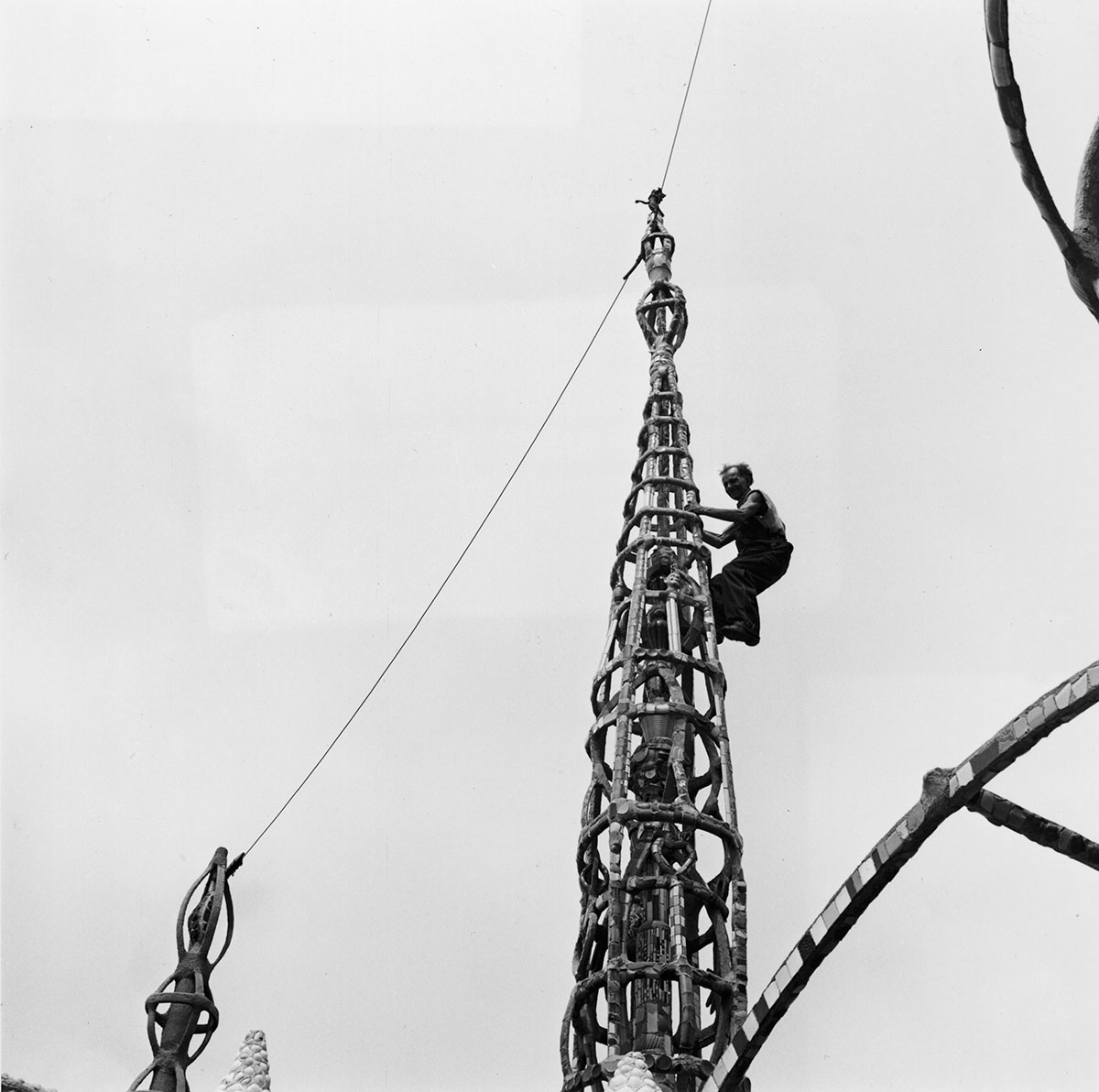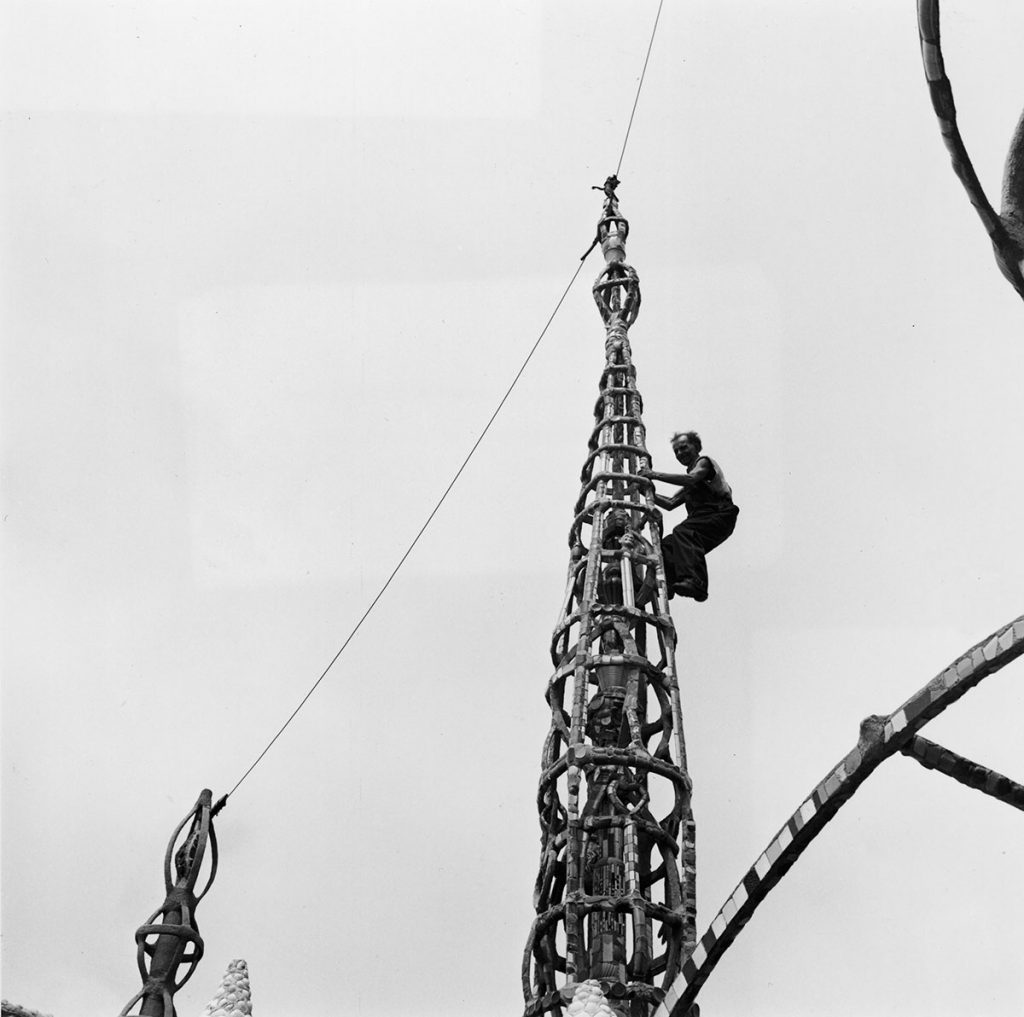 Unfortunately, with maintenance and repairs underway, there are no tours inside the structure until at least 2020. You can however take a guided tour around the exterior of the structure, or visit it on your own for free of charge. Watts has been working to rebuild a negative image that keeps tourists and other LA locals from coming into the community, so consequently, this modern marvel doesn't have nearly as many visitors as you might expect. That's one of the many reasons you should make it a destination if you're in LA if you need another.
The address is 1727 East 107th Street, Los Angeles, California 90002.
Eric has revolved in and out of passport controls for over 20 years. From his first archaeological field school in Belize to rural villages in Ethiopia and Buddhist temples in Laos, Eric has come smile to smile with all walks of life. A writer, photographer and entrepreneur, the LA native believes the power of connectivity and community is enriched through travel.