You're likely acquainted with Shaka Zulu if you grew up in the United States during the eighties or nineties. The South African television program was surprisingly (or maybe unsurprisingly) popular in America, but we're both probably underestimating how popular. IMDB claims that Shaka Zulu has "been the most repeatedly screened mini-series ever shown on television in the U.S." – with over "three hundred fifty million viewers" as the ultimate receipt.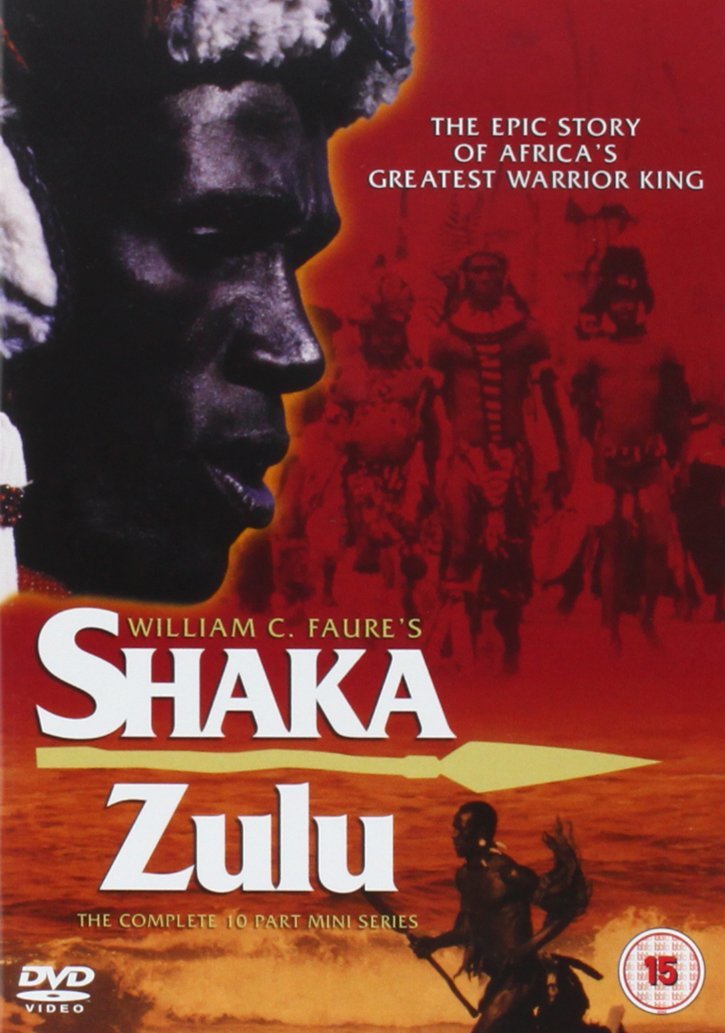 According to a 1987 New York Times article, the mini-series was controversial for a number of reasons, none more truly American than the #freethenipple conflict. The film was praised at the time for "authentic" depictions of daily life within the Zulu Kingdom. Still, the "real-life" lack of wardrobe worn by bare-breasted women in Shaka Zula bothered America's more modest viewers. Controversy be damned, the film was screened in elementary schools and broadcast on television. For millions of Americans, it was, according to Times writer John J. O'Connor, "as a slice of African history, history about which most of us are abysmally ignorant, Shaka Zulu is an enthralling television exercise."
For others, it was propaganda used to demonize Black South Africans. LA Times writer Howard Rosenberg described the mini-series as "apartheid art," writing, "Shot in South Africa, it seems to shape history to fit a contemporary political theme. Yesteryear's supposedly blood-lusting Zulus fill nearly every frame of Shaka Zulu, becoming a negative metaphor for today's black South Africans, reinforcing a wild tribal image in contrast to 'civilized' whites. The mental jump is easy to make: Where would South Africa be today (gasp) if not for a white minority government to control these bloodthirsty black savages?"
The mini-series documents the remarkable life of African warrior Shaka, king of the Zulu Kingdom from 1816 to 1828. Chaka successfully united the tribes of the Zulu region into one tribe (or kingdom).
I haven't screened Shaka Zulu as an adult. I honestly forgot about the series until I sat down to screen Beyonce's Black is King. The lush visual love letter to Africa could become this generation's Shaka Zulu. It already has, like Shaka Zulu, introduced millions of people into life in Africa. The latter's focus was highlighting primitive civilization while Beyonce's introduction honors and presents the mythological, modern, and optimistically pending Africa. Those intersecting generations are thematic throughout the film, including a scene where a traditional Zulu hut guarded by contemporarily dressed men appears on screen.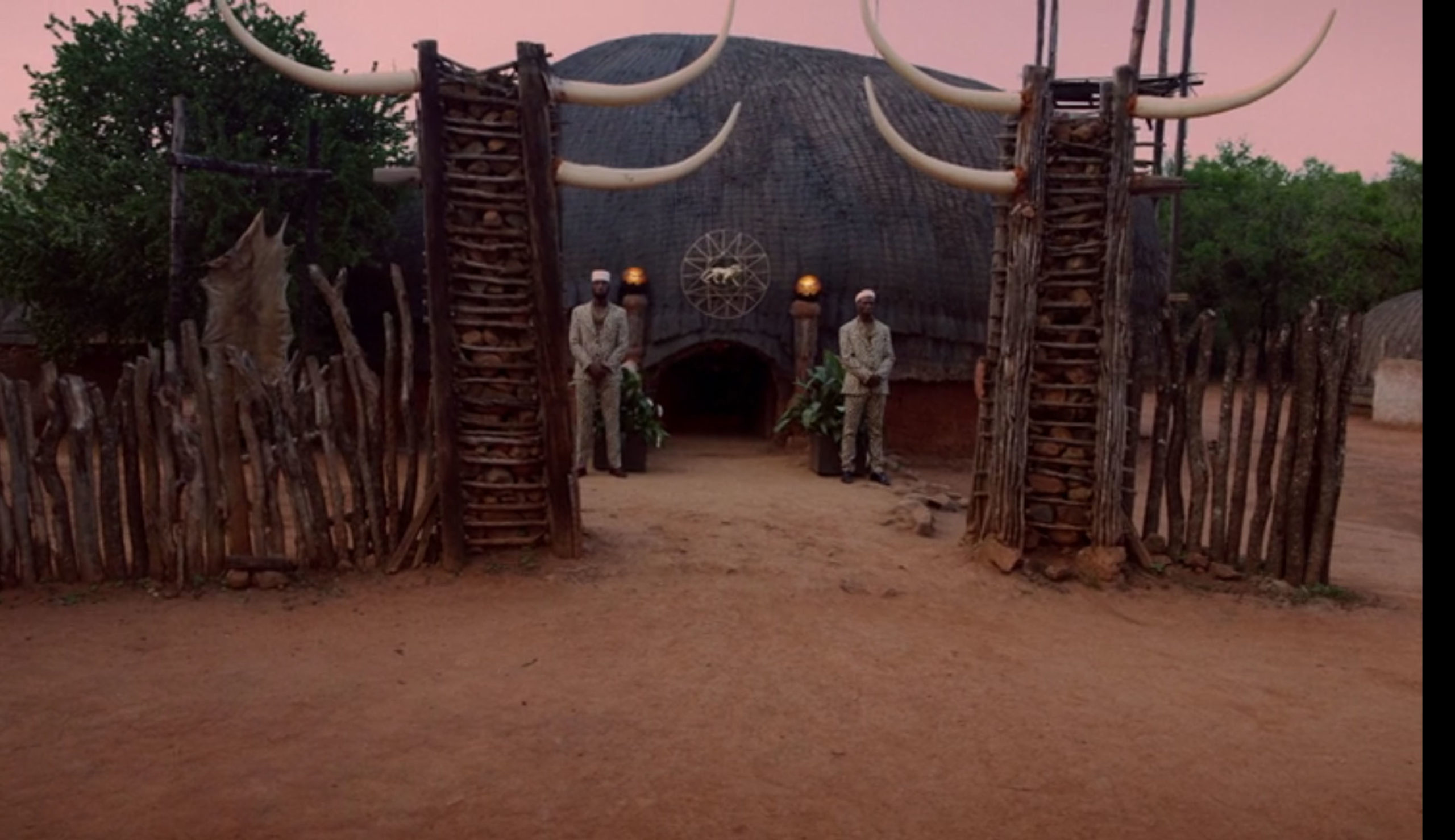 The Kraal is a replica of the beehive-style thatched huts once used by the Zulu warriors. After some Google searches, I discovered the model used in Black is King is located at Shakaland. Located in South Africa, it was also the filming location for the Shaka Zulu series (Something we're sure Beyonce was aware of). According to the Shakaland Zulu Village Cultural Center website, after filming in the eighties, all but one of the Zulu kraals were destroyed. "The last one is what remains today and forms the basis of Shakaland." The complex is just under two hours away from Durban, South Africa and it doubles as a hotel so you can actually stay on the property.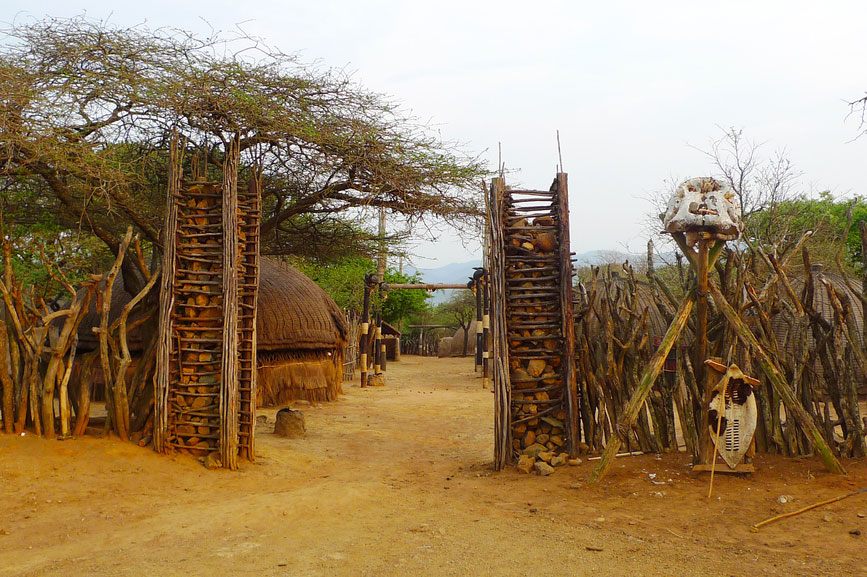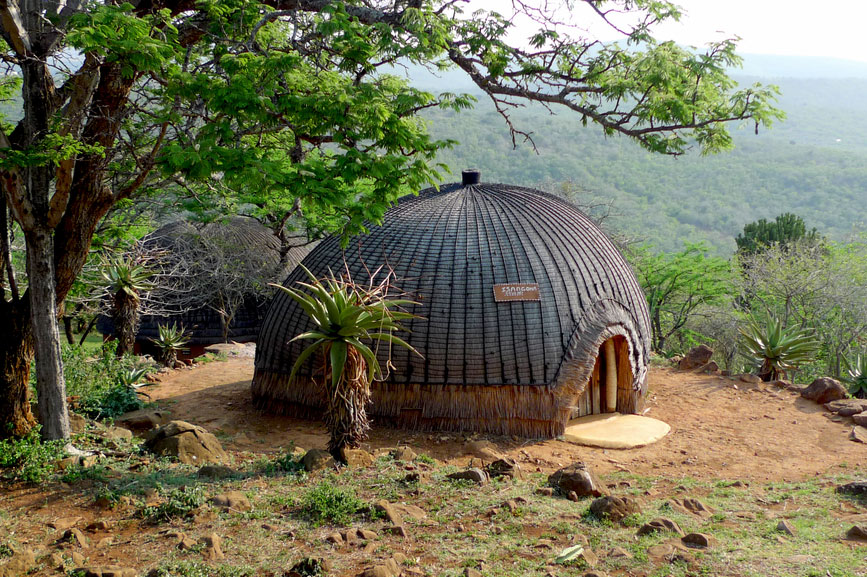 Shakaland is branded as a "cultural village" where visitors can explore the Zulu tribe's culture, history, and "contributions to modern society." There are traditional ceremonies, consultations with an inyanga (herbalist) or sangoma (witch doctor) and the chance to sample craft beer.
And they're also invited to walk through the set of one of America's most universally viewed programs. One that gave many of us growing up our first look at Africa, whether that look was fair and balanced remains a debate.
Eric has revolved in and out of passport controls for over 20 years. From his first archaeological field school in Belize to rural villages in Ethiopia and Buddhist temples in Laos, Eric has come smile to smile with all walks of life. A writer, photographer and entrepreneur, the LA native believes the power of connectivity and community is enriched through travel.