Beyonce's visual alchemy is masterful in her latest entry into the zeitgeist, the Disney distributed Black is King. The film is an encompassing celebration of African language, dance, music, fashion, history, culture, and folklore. Pure "for us, by us" programming, it manages to even resonate with Black writers deathly afraid of hive memberships. Beneath its rich visuals, symbolism, Afro beats, surprise appearances, and a lot of Beyonce, Black is King is at its core, a remix of The Lion King. It subtly connects the generational damage of the diaspora with our disconnect from inner-kingship, offers an uplifting and inspirational narrative, satiates thirst for culture, and also gives Africa and the US invaluable travel promotion.
From enthralling interiors to sweeping natural landscapes, B's location curation was flawless. But where exactly are the spots that truly stand out in Black is King? Production confirmed filming occurred throughout the United States, West Africa, South Africa, and Belgium but stopped short of giving specifics. That inspired us to screen the film with more destination-conscious eyes.
What we found during our neophyte detective work are these Black is King locations.
Havasu Falls, Grand Canyon National Park, Arizona
Draped in a sapphire shawl with a waterfall cascading behind her, Beyonce's photo op at Havasu Falls looks a lot different than most. The turquoise waters are located in Arizona at the bottom of the Grand Canyon within Havasupai tribal lands. The destination has naturally resisted becoming a tourist trap because the tribe has been vigilant about managing the number of tourist who are allowed in. To reach the falls, travelers have to hike as many as 14-hours. Even getting permission to embark on the arduous 20-mile hike is work and requires winning an annual lottery.
Beyonce did things a little differently when she filmed her scenes in 2019. According to reports, the singer arrived by helicopter with the blessings of the tribe. They also shut-down the attraction for five hours to give Bey and her film crew privacy.
Ghana
We know that in 2019, Beyonce visited Ghana, South Africa, Nigeria, and possibly Kenya to collaborate with local musicians and visual artists. Ghanian dancers from the DWP Academy in Kumasi performed in the film. Behind-the-scenes footage shows the young athletes executing choreography on the streets of Ghana as Bey collaborates with Ghanian star Shatta Wale during the song "Already".
Beyonce's Creative Director for the project Kwasi Fordjour is Ghanaian American so it makes total sense that his homeland would be included in Black Is King. Kwasi has been the second in command at Parkwood since 2011 and is, after Beyonce, the second in command when it comes to everything she does.
Beyonce just release the video of already #alreadyvideo #BlackIsKing #EidMubarak pic.twitter.com/VZMsc1n2D8

— #bbnaija 👅😩official-ah_darh❤🍑of lagos🏭⛲ (@ah_darh) July 31, 2020
Apple Valley, California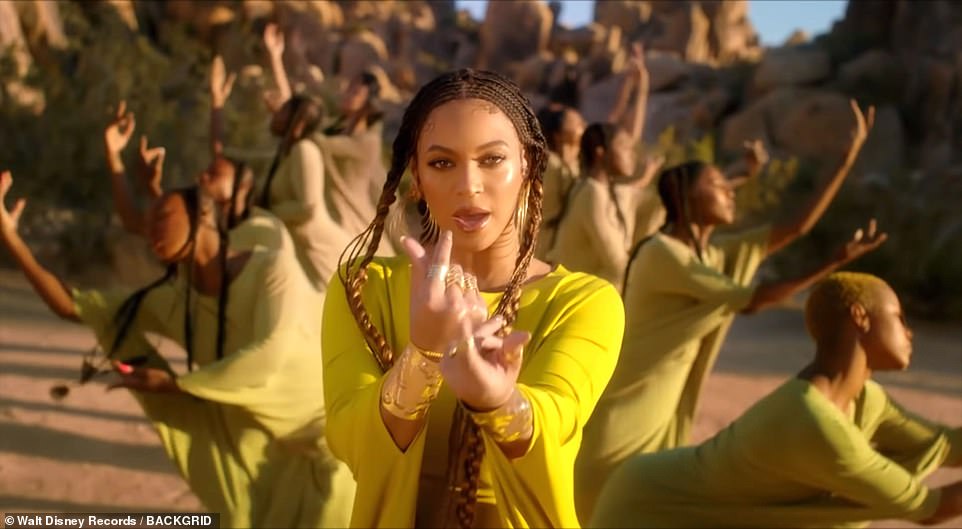 The desert location featured in "Spirit" is an hour drive from Los Angeles in a rural area known as Apple Valley, California. The spectacular rock formations seen can be found at Horsemen's Center Park in Apple Valley. Beyonce reportedly filmed here with her crew on July 1, 2019. Check out the Apple Valley website for information if you want to visit the park.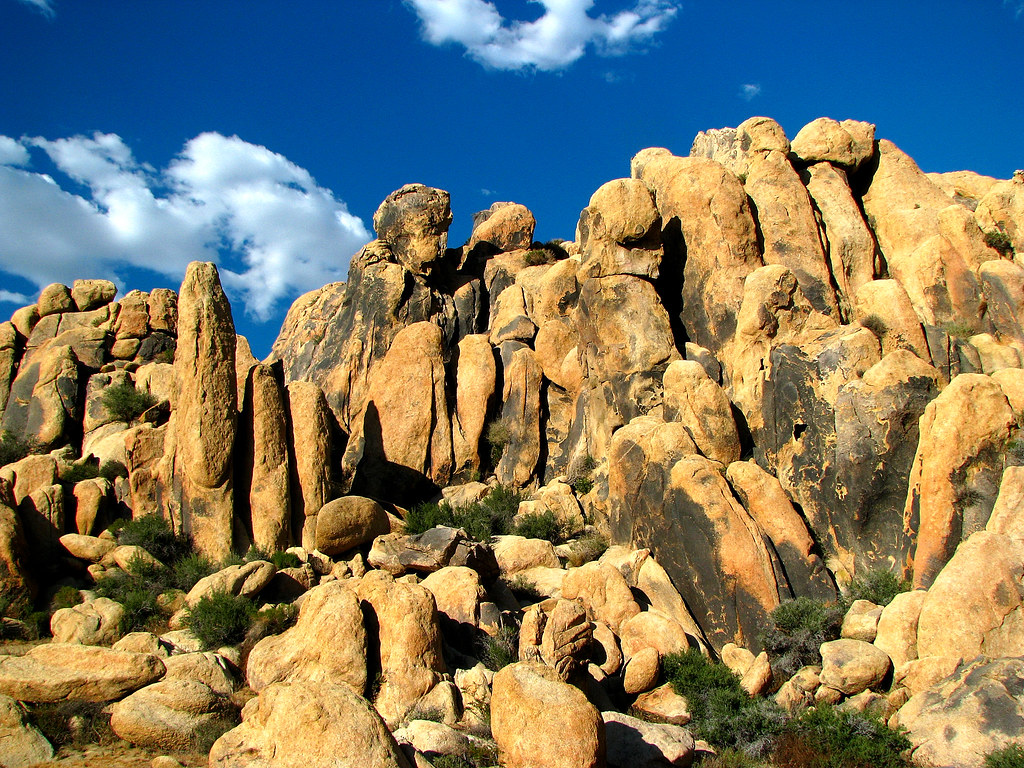 Johannesburg, South Africa
One of the more ominous locations we see in the film is a towering structure located in South Africa. Ponte City, as it's known locally, is the tallest residential skyscraper in Africa. During the 80s and 90s, the building was overrun with gangs and drugs. Ownership abandoned the dangerous complex and left it to ruin until it was given a second lease on life back in 2007.  Bey's NDA must be on point because despite filming in a heavily occupied apartment complex, South Africans were shocked Bey even visited South Africa, but were also hyped by the significance of the location.
Whoever scouted Ponte as a location for Black is King. I yes you https://t.co/cu7hBYCDZg

— uMandlakazi (@uMandlakazi) August 2, 2020
The fact BEYONCÉ was in Johannesburg shooting and we didn't notice anything is giving me problems #BLACKISKING pic.twitter.com/XOA6Sv3KGM

— #ZimbabweanLivesMatter (@Simnie_Mrubata) July 31, 2020
Black is King also features a surprise appearance from the late legendary South African actress, Mary Twala.
Just so delighted to see so many familiar faces in #BlackIsKing – from @Nandi_Madida to @warrenmasemola and of course, the late Mary Twala, who we recently lost. pic.twitter.com/SNEMGc4IOV

— Nadia Neophytou (@NadiaNeophytou) August 1, 2020
Shakaland Zulu Village, Kwa-Zulu Natal, South Africa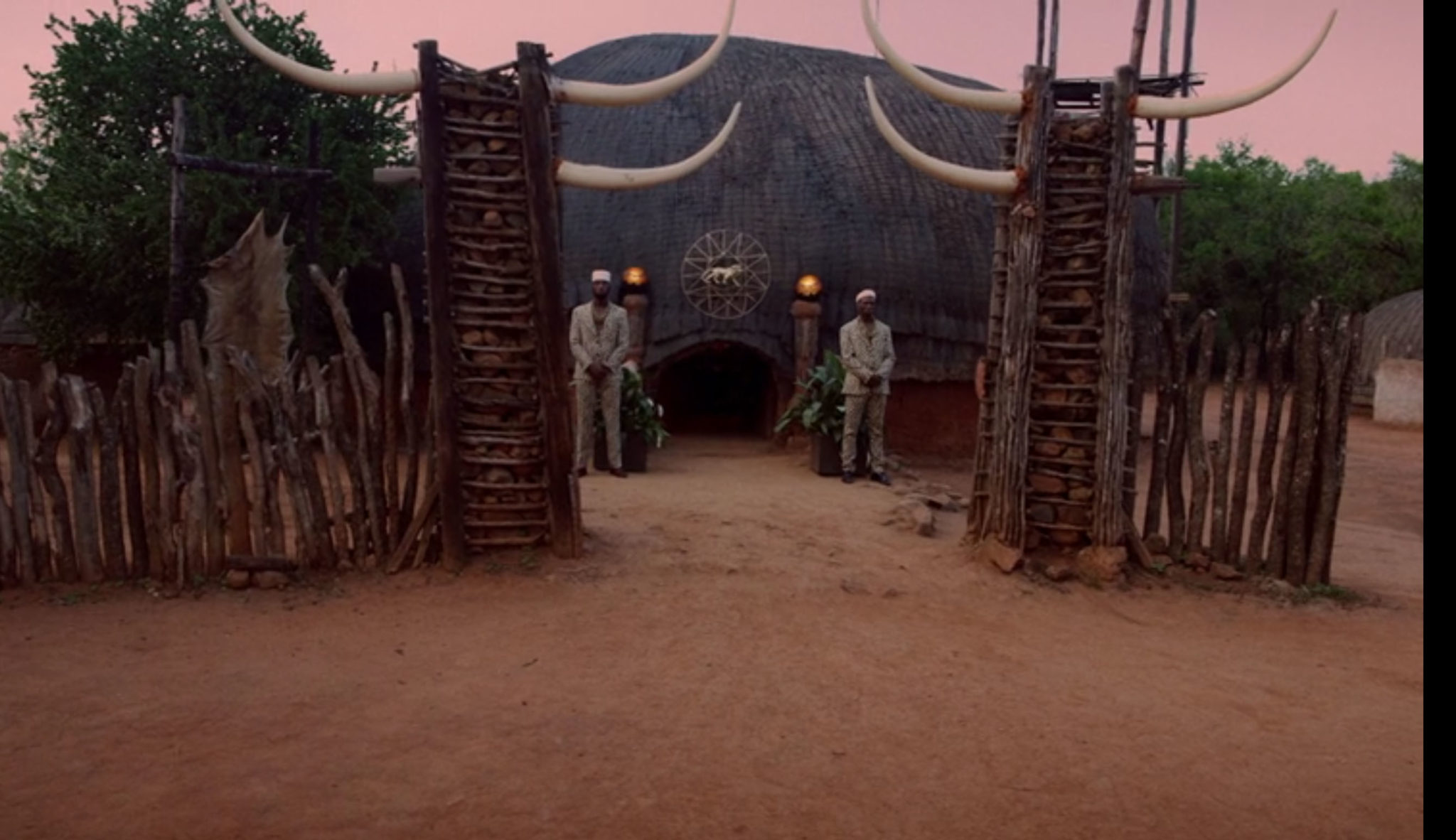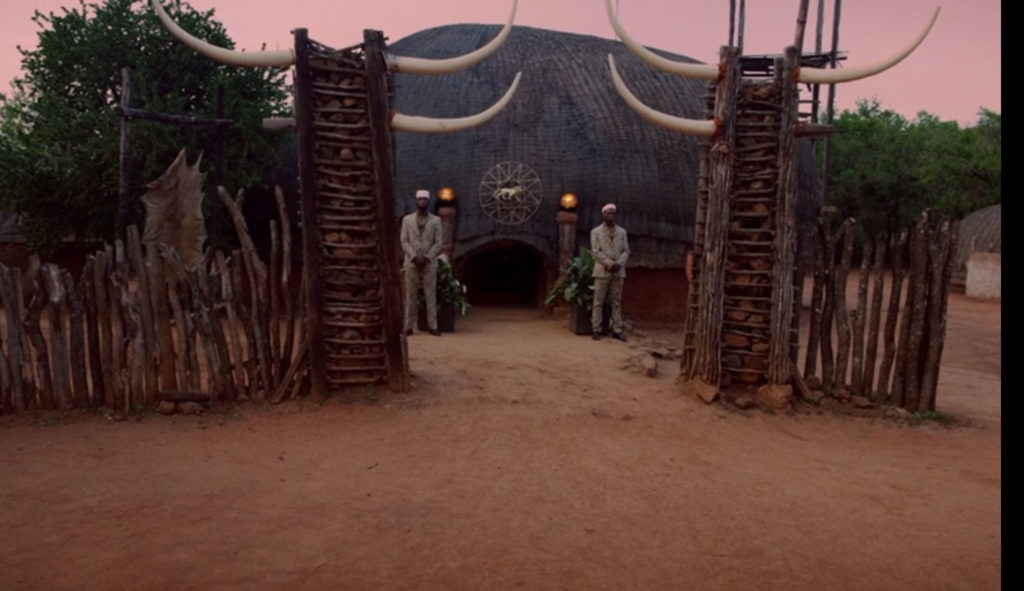 An African hut guarded by two men briefly appears during Bigger and in all the Royal scenes in the film. The Kraal, located at the Shakaland Zulu Village in South Africa, is a replica of the beehive-style thatched huts once used by the Zulu warriors. Shakaland is also the filming location for the 80s Shaka Zulu series. According to the Shakaland Zulu Village Cultural Center website, after filming, all but one of the Zulu kraals were destroyed. "The last one is what remains today and forms the basis of Shakaland." The complex is just under two hours away from Durban, South Africa and it doubles as a hotel so you can actually stay on the property.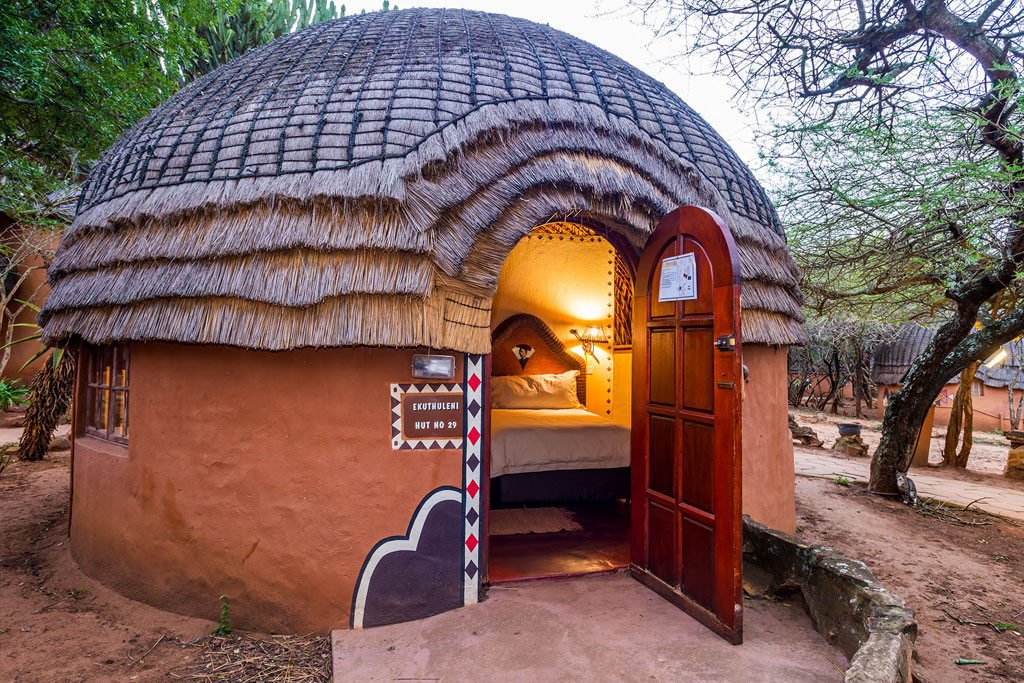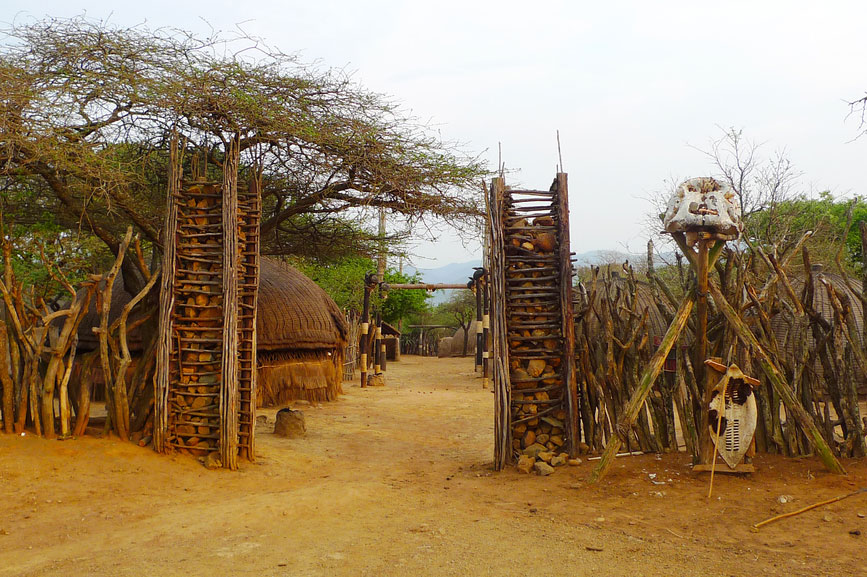 Emthambothini, South Africa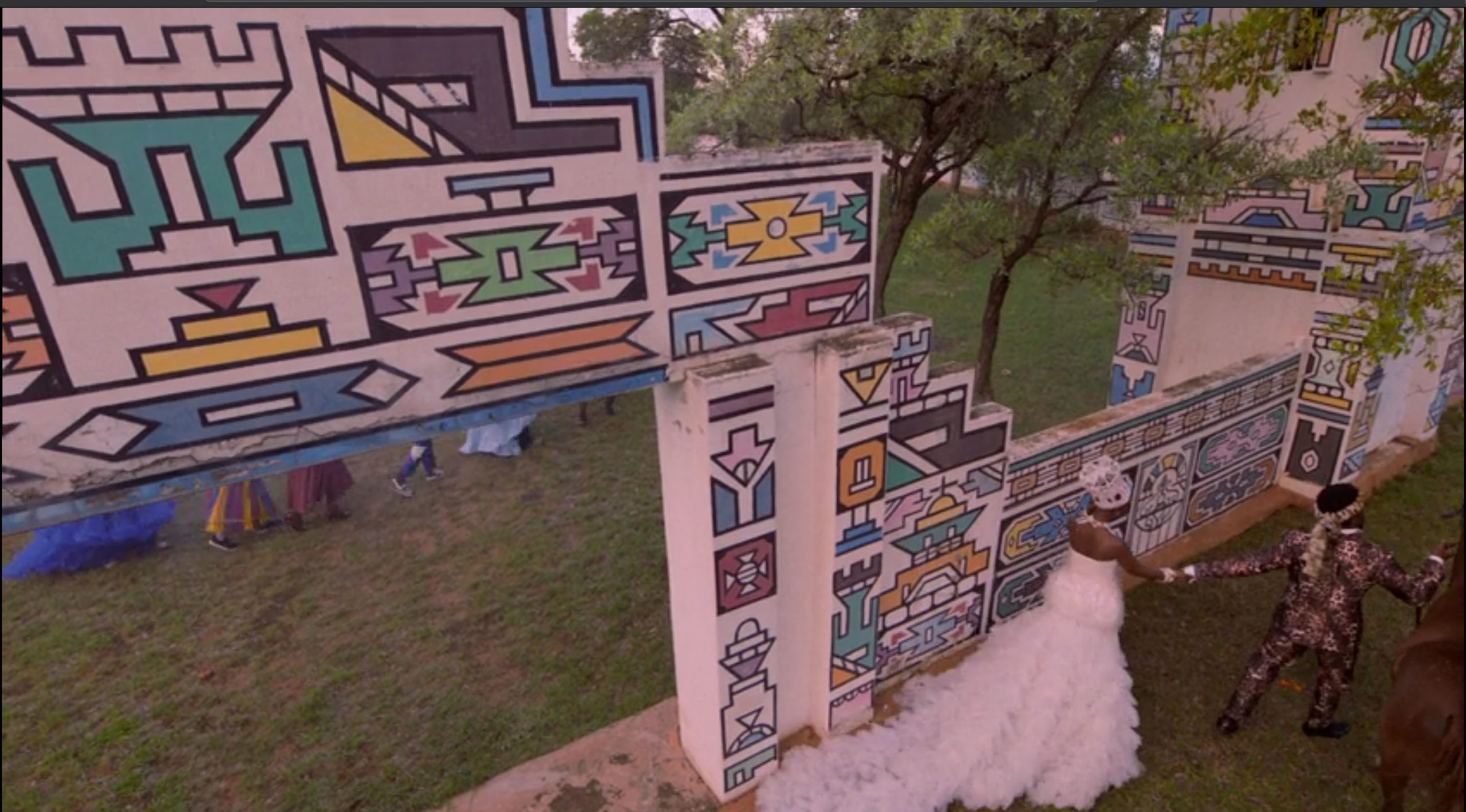 The sight of Nala and Simba's wedding takes place at a colorful Roman Catholic Church in Emthambothini, South Africa. The church was built in 1975 and painted by "Francine Ndimande with help from her husband."
Pismo Beach, California
We're told production for Find Your Way Back took place in close proximity to Los Angeles. One of the few places with terrain that mirrors parts of Namibia's is the Oceano Sand Dunes in Pismo Beach, California. The popular off-roading destination is within three hours drive of Los Angeles, and an hour of Santa Barbara.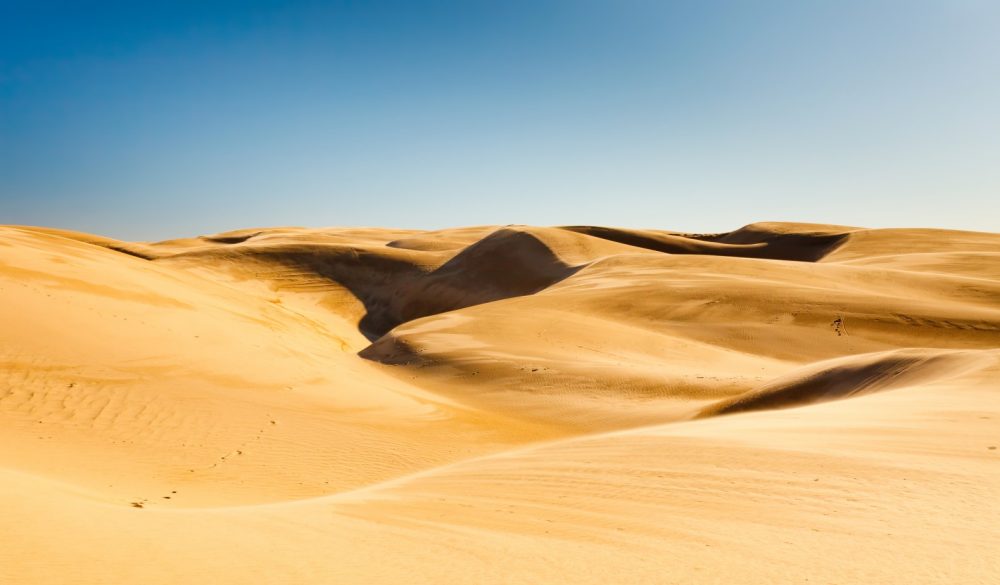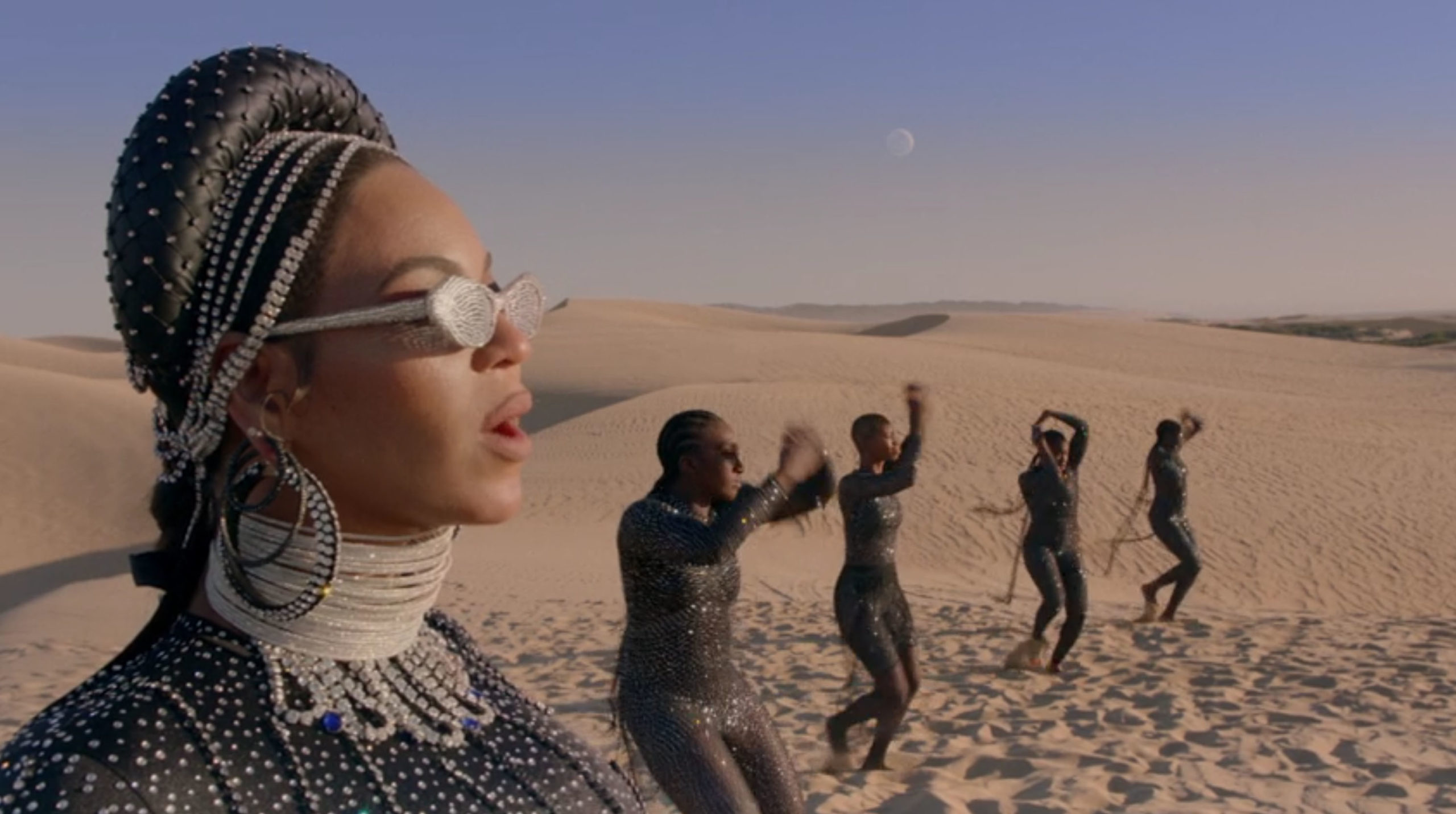 Santa Barbara, California
Beyonce hoists a young Simba towards the sky while standing on the sands of a Pacific Coast beach in the opening scene for Bigger. While we cannot definitively confirm the exact beach, our hunch is that it's Arroyo Burro Beach County Park in Santa Barbara.
And not too far from that location, Jay Z makes a Scar-like appearance at a Los Angeles mansion used in the classic Al Pacino film, Scarface.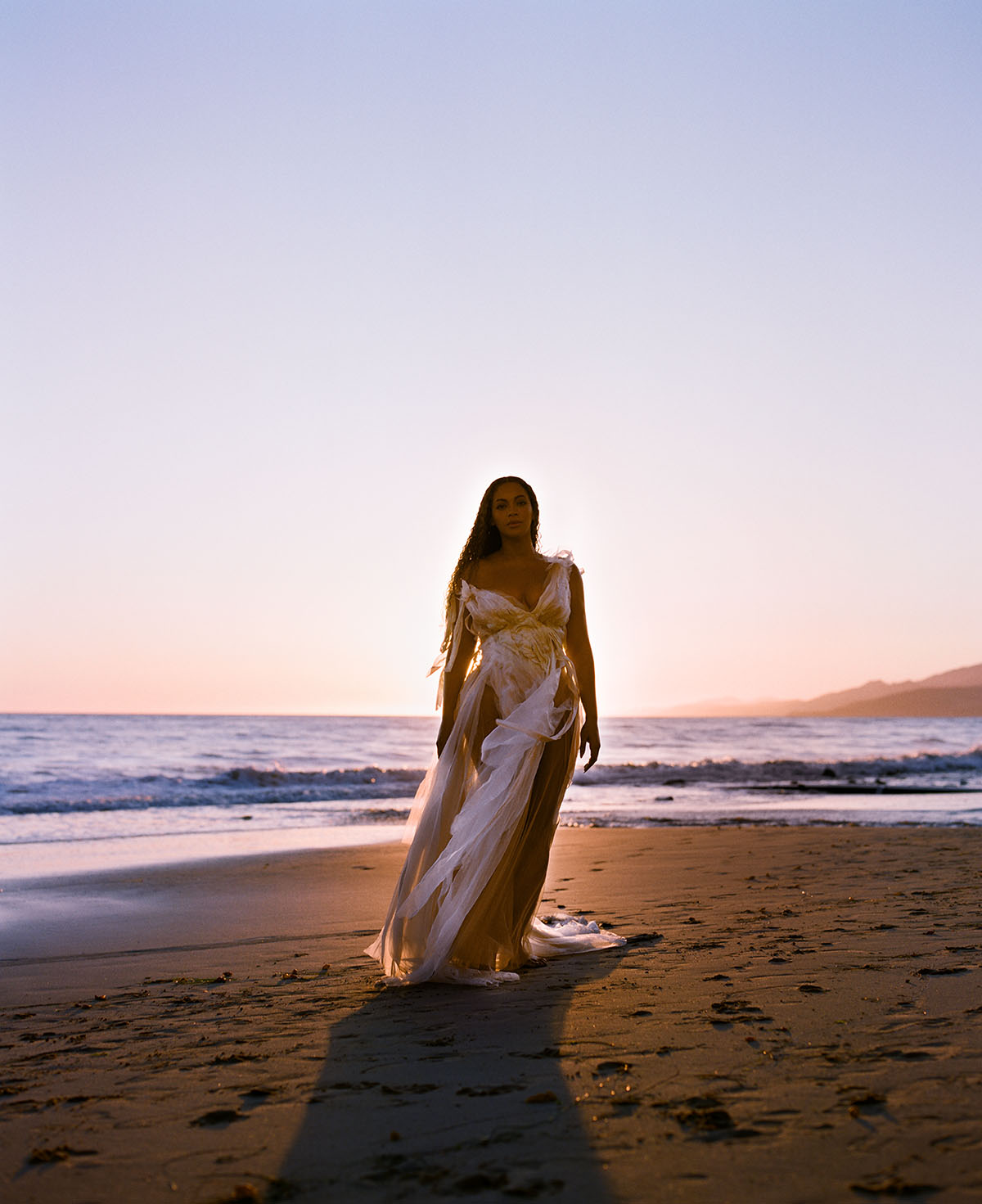 Los Angeles, California
And let's talk about the house used during Jay's scenes, as well as those iconic pool shots. They were all filmed in Los Angeles at The Beverly House. The LA Times recently profiled the mansion once honeymooned in John F. Kennedy. The 1920s Mediterranean Revival-style mansion features 19 bedrooms and 29 bathrooms.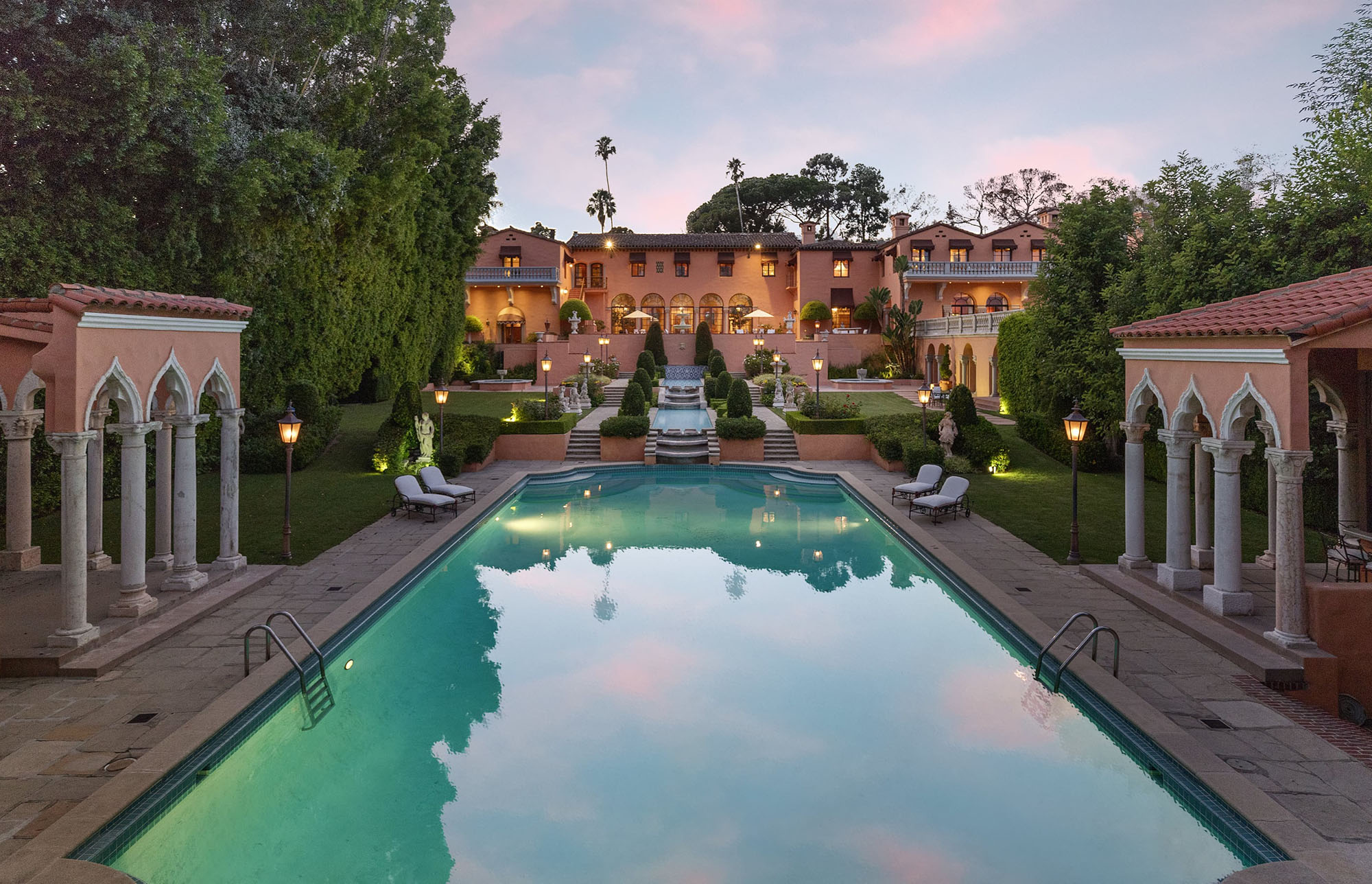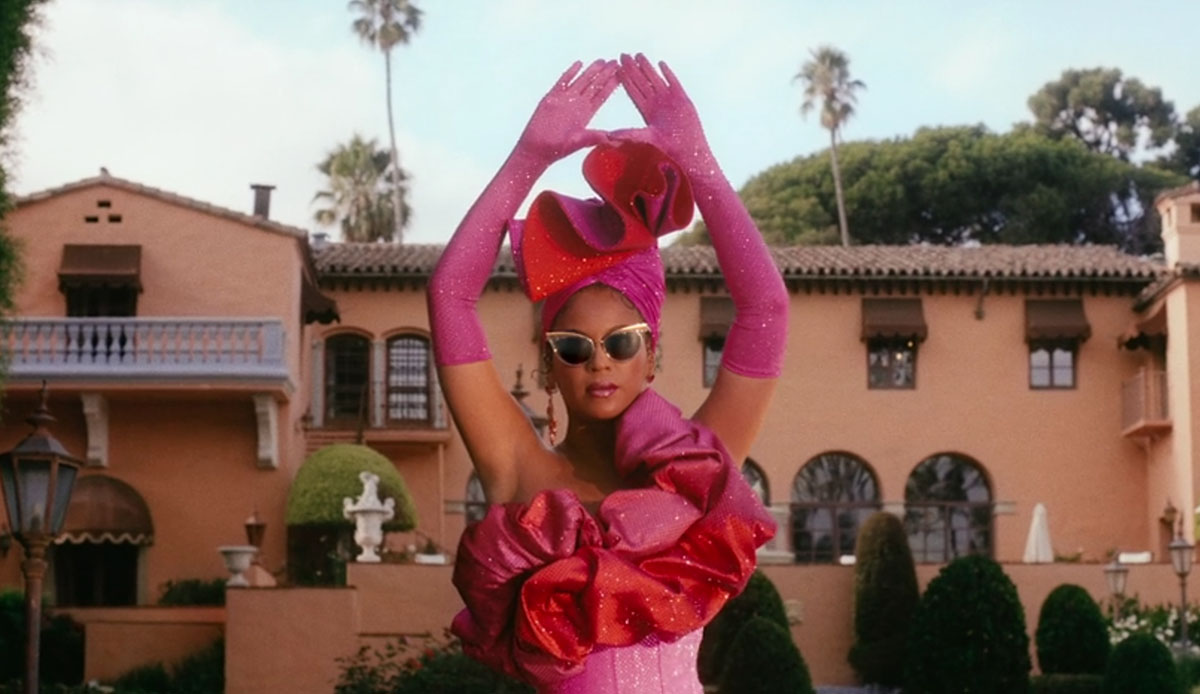 Her Own Backyard, California
One of the few locations on this list you can't visit is Beyonce's own home. The visionary revealed during a TV interview that parts of Black is King were filmed inside her estate.
We also know filming took place in Belgium, Nigeria, Kenya, and New York City.
Eric has revolved in and out of passport controls for over 20 years. From his first archaeological field school in Belize to rural villages in Ethiopia and Buddhist temples in Laos, Eric has come smile to smile with all walks of life. A writer, photographer and entrepreneur, the LA native believes the power of connectivity and community is enriched through travel.