Barack Obama's wanderlust runs deep. At the age of six, he moved from Oahu to Jakarta with his mother after she split from his Kenyan father and remarried an Indonesian Man. In college, he returned to Southeast Asia to visit his mother and journeyed even further to India and Pakistan to visit his classmates from Occidental College back in Los Angeles.
In his mid-twenties, Obama visited Kenya and Europe for the first time. "I still remember taking the bus from Madrid to Barcelona overnight," he recounted during a conference last year. "My Spanish wasn't very good, but I could communicate a little bit, and I befriended this fellow traveler on the bus who couldn't speak English. I shared with him some bread, and he shared with me some wine. And then we arrived in Barcelona, and it was just daybreak, and I remember walking towards the Ramblas, towards town, and the sun was coming up. And so, those kinds of trips are memorable because they're part of you as a young person trying to discover what your place in the world is."
Obama didn't let his appreciation for international travel die during his presidency. He completed 52 foreign trips to 58 countries while in office and holds the records for most trips by a president during their first year in office. Here's a look at some of the more memorable trips before and during his executive tenure.
1. Yellowstone National Park, Wyoming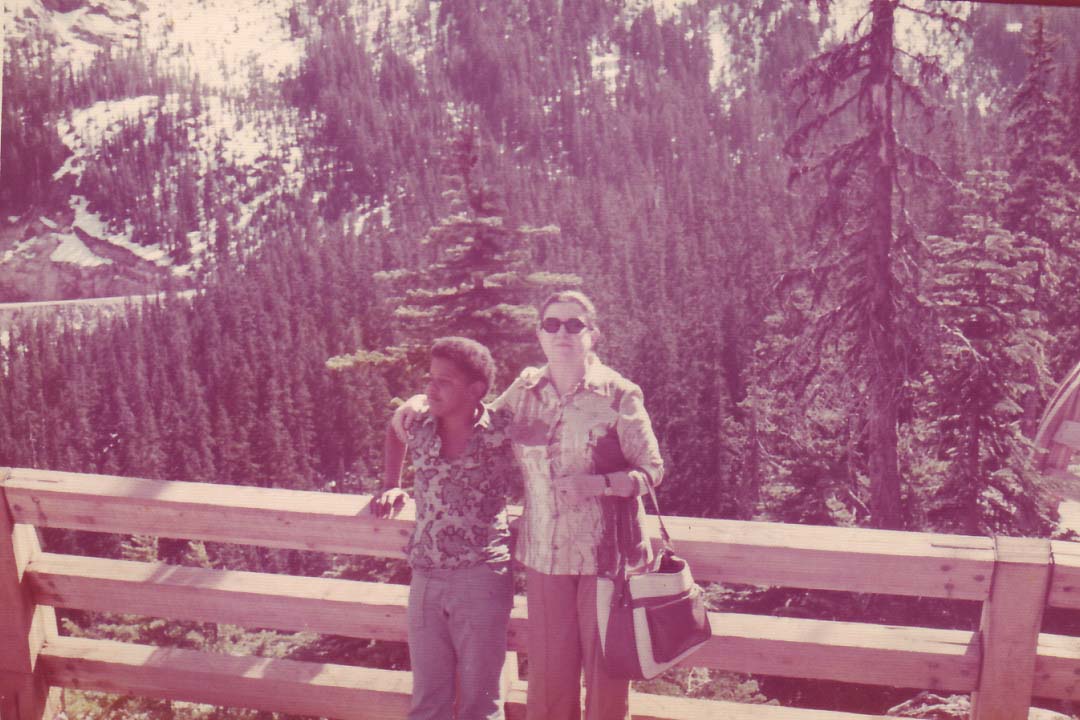 I still remember traveling up to Yellowstone National Park, coming over a hill, and suddenly seeing just hundreds of deer and bison for the very first time. That new scenery gave me a sense of just how immense, how diverse, and how important the vast array of wildlife is to understanding and appreciating the world and our place in it. That's something I wanted my daughters to understand when I brought them back to the very same spot at Yellowstone a few years ago. It's something I want to preserve for our kids, grandkids, and generations to come." – Barack Obama on preserving America's National Parks.
2. Nairobi, Kenya
A mid-twenties, Barack Obama visits Kenya for the first time.
3. Grand Canyon National Park, Arizona 
President Obama and two National Park rangers observe the Grand Canyon's depth.
4. Kaneohe Bay, Hawaii
No place else could have provided me with the environment, the climate, in which I could not only grow but also get a sense of being loved. There is no doubt that the residue of Hawaii will always stay with me, and that it is a part of my core, and that what's best in me, and what's best in my message, is consistent with the tradition of Hawaii." – Obama told an Oahu audience in 2004.
5. New York City, New York
President Obama witnesses a sun setting over New York from Marine One.
6. Acadia National Park, Maine
The first family went for a hike on Cadillac Mountain on July 16, 2010.
7. Near Bozeman, Montana

President Barack Obama photographed fishing for trout on the East Gallatin River on August 14, 2009. Obama spent two and a half hours with locals to complete a campaign promise he made during the general election.
8. Christ the Redeemer, Brazil
The First Family explores the grounds of the Christ the Redeemer statue during a misty night in Rio.
9. Hanoi, Vietnam
What can I tell you about what it's like to sit across from the President of the United States and drink beer from the bottle?

I can tell you that Barack Obama was, in spite of having had a high-ranking leader of the Taliban whacked in Pakistan a few days previous, very relaxed and at ease. He seemed to enjoy himself sitting on a low plastic stool eating noodles and pork bits with chopsticks.

I talked to him as a father, as an enthusiast for the region, and he responded with real nostalgia for the Indonesian and Hawaiian street food of his youth.

When I asked him if it was OK that I get along with Ted Nugent, who has said many, many deeply offensive and hateful things about him personally, he responded "of course" — that that was exactly the sort of person we SHOULD be talking to: the people who disagree with us. – The late Anthony Bourdain on eating with Obama in Hanoi, Vietnam.
10. Kenai Fjords National Park, Alaska
President Obama taking a boat tour of Kenai Fjords National Park.
11. Petra, Jordan
This is pretty spectacular."
12. The Great Wall, China
It's a reminder of the ancient history of the Chinese people. It gives you a good perspective on a lot of the day-to-day things. They don't amount to much."
13. Cape Coast, Ghana
As Americans, and as African Americans, obviously there's a special sense that on the one hand, this place was a place of profound sadness; on the other hand, it is here where the journey of much of the African American experience began.  And symbolically, to be able to come back with my family, with Michelle and our children, and see the portal through which the diaspora began, but also to be able to come back here in celebration with the people of Ghana of the extraordinary progress that we've made because of the courage of so many, black and white, to abolish slavery and ultimately win civil rights for all people, I think is a source of hope.  It reminds us that as bad as history can be, it's also possible to overcome."
14. Centre Pompidou, Paris
President Obama enjoys art inside Centre Pompidou, a Parisian art museum.
15. Cairo, Egypt 
President Obama visits the Pyramids of Giza.
Eric has revolved in and out of passport controls for over 20 years. From his first archaeological field school in Belize to rural villages in Ethiopia and Buddhist temples in Laos, Eric has come smile to smile with all walks of life. A writer, photographer and entrepreneur, the LA native believes the power of connectivity and community is enriched through travel.