America is reopening, and if Memorial Day Weekend revealed anything about the Americans, it's that everyone is ready to get out of the damn house. The travel industry is showing signs of life. And with Disneyland announcing plans to reopen this summer, the new normal's normalization is happening faster than most could have projected at the start of the COVID-19 pandemic.
Escaping crowds will be on the minds of smart travelers this summer. The major cities will still pull in their share of tourists, as will the road-trip friendly getaway destinations like Joshua Tree. That's why exploring more remote destinations at your leisure is the optimal way to stay socially distant and travel this summer.
You may have to board a flight and rent a vehicle to experience these seven locations, but once you're on the ground, you won't struggle to limit your interactions with locals or reduced tourists.
7. Alaska
Alaska's endless wilderness makes it a wise destination for nature enthusiasts looking to explore at their own pace. Alaska Airlines will get you into Anchorage direct via Seattle. From there, rent a car and hit the open roads to explore mother nature's nearby highlights such as the Matanuska Glacier Scenic Drive or Seward. Explore small mountain towns, cozy AirBnBs, peep the wildlife and avoid the crowds. A large percentage of this state's travelers come via cruise ships that will not be operating this summer thanks to COVID-19. 
#ForTheCulture: Four African-Americans regimens helped construct the 1,500-mile Alaska Highway (also known as ALCAN Highway) during World War II.
Must-See Highlights: Denali National Park, Juno 
6. Hawaii
It's hard to imagine a more ideal place to spend quarantine than Hawaii. And that's fantastic for visitors who have time and money to spare because you'll have to spend 14-days in quarantine before you can explore the island. When you can, however, what you'll find is one void of the massive tourist crowds it used to. The locals are dead a** about the quarantine period for visitors. At least three people from the mainland have been arrested for leaving their hotels before their 14 days were over.
#ForTheCulture: Retrace President Barack Obama's childhood with a pass-by of Noelani Elementary School and Punahou Circle apartments. President Obama still frequents eateries such as Zippy's, Rainbow Drive-In, Grace's Inn, and Alan Wong's Honolulu, where his favorite dish is the twice-cooked short rib, soy-braised and grilled kalbi style with ko choo jang sauce.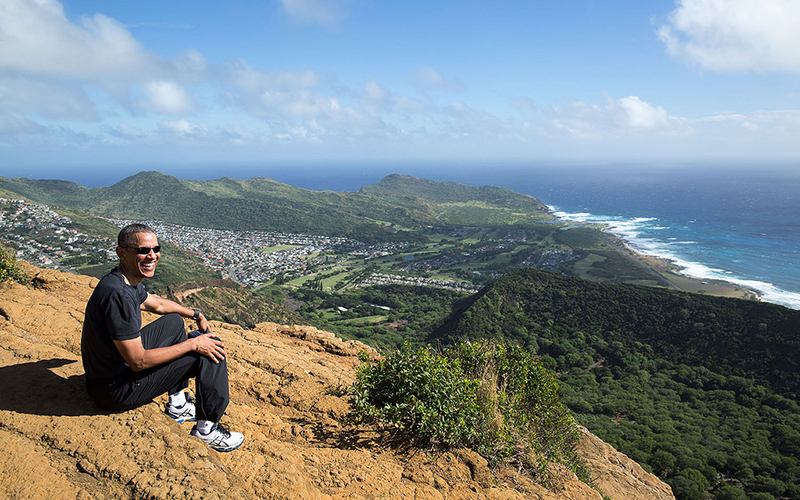 Must-See Highlights: The North Shore, Waimea Bay