Less than 24-hours after news of Kobe Bryant's tragic passing, murals, tributes and memorial installations began popping up from The Philippines to Manhattan. Here is a running list of the public tributes and memorials. We will be updating this as the days progress. The five-time NBA champion and eight others including his 13-year-old daughter Gianna died in a helicopter crash earlier this month.
The Philippines
Street artists in the Philippines painted a mural of Kobe holding his daughter Gianna on a basketball court in Tenement Taguig. It took the artists less than 24 hours to complete the massive piece of art and they say they will continue painting murals throughout the neighborhood until Kobe's burial. The creatives behind the tributes are Instagrammers @pinoyhoops and @iammikeswift. 

This mural is in Valenzuela Park in the Philippines and is another one of the may tributes that have popped up all over the country.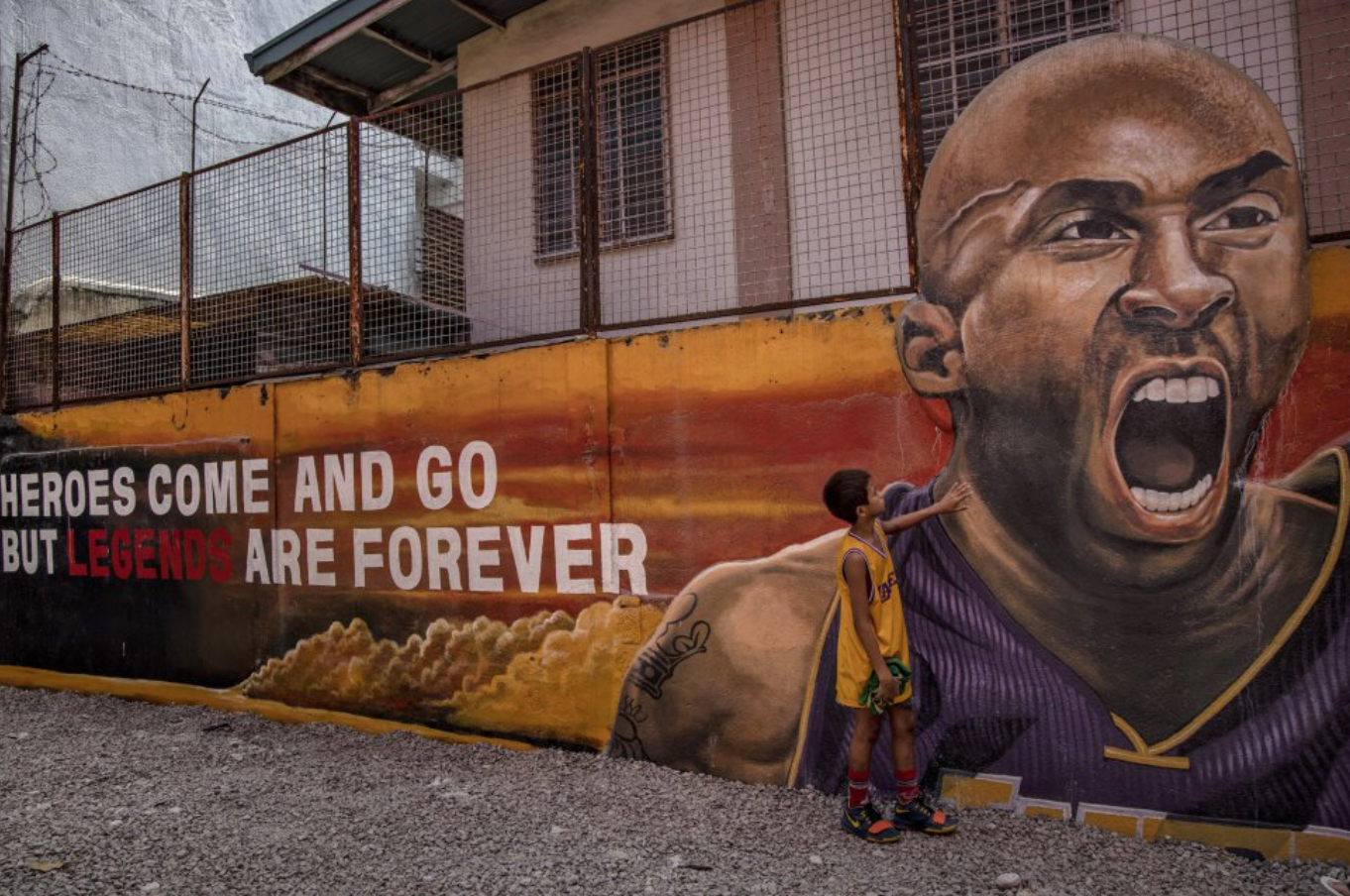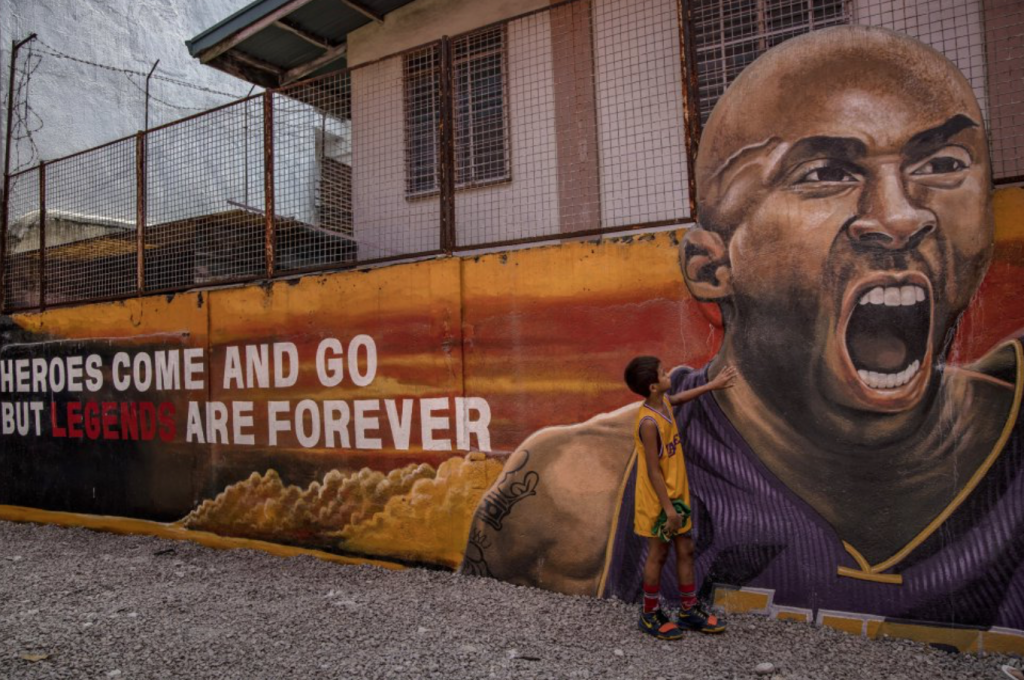 This spectacular court is in Manila's Punta Sta. Ana tenement in the Philippines.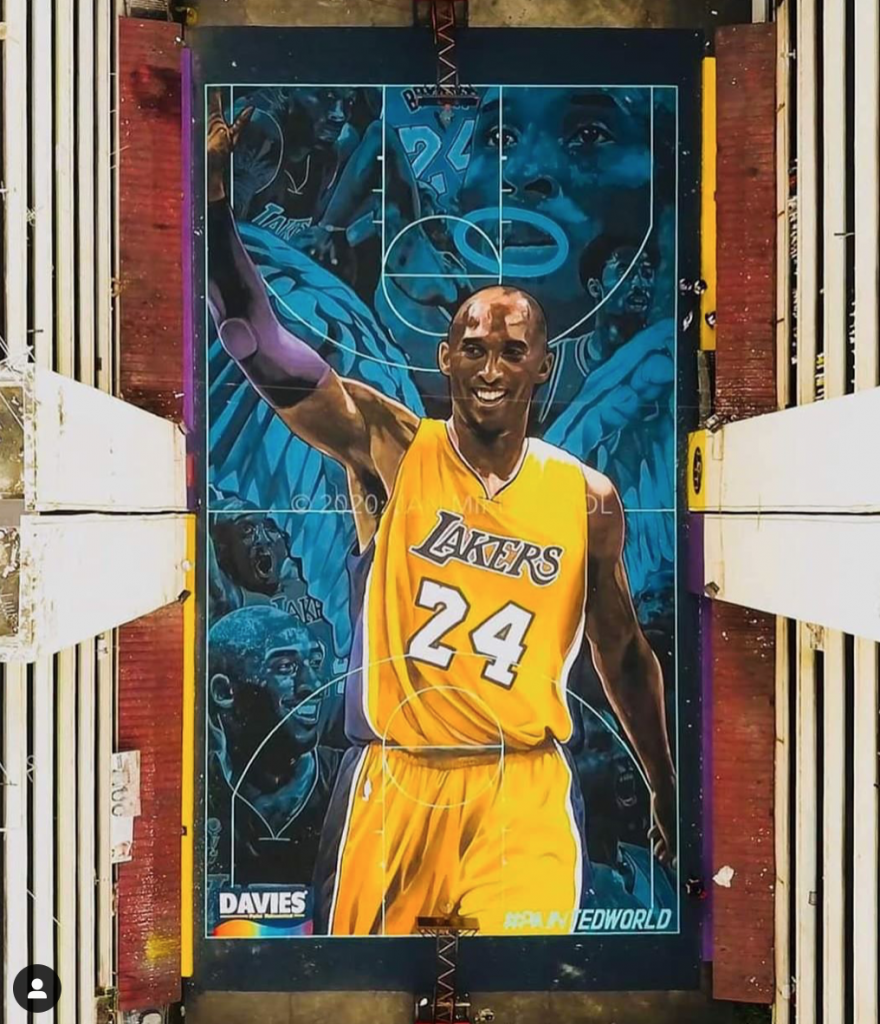 Pleasanton, California
This may be the most unique Kobe tribute. A Bay Area couple painted this on an open field using technology from their company New Ground Technology. The machines use streams of air to bend the grass creating hi lights and dark areas. The Tribute is 115 feet tall and 92 feet wide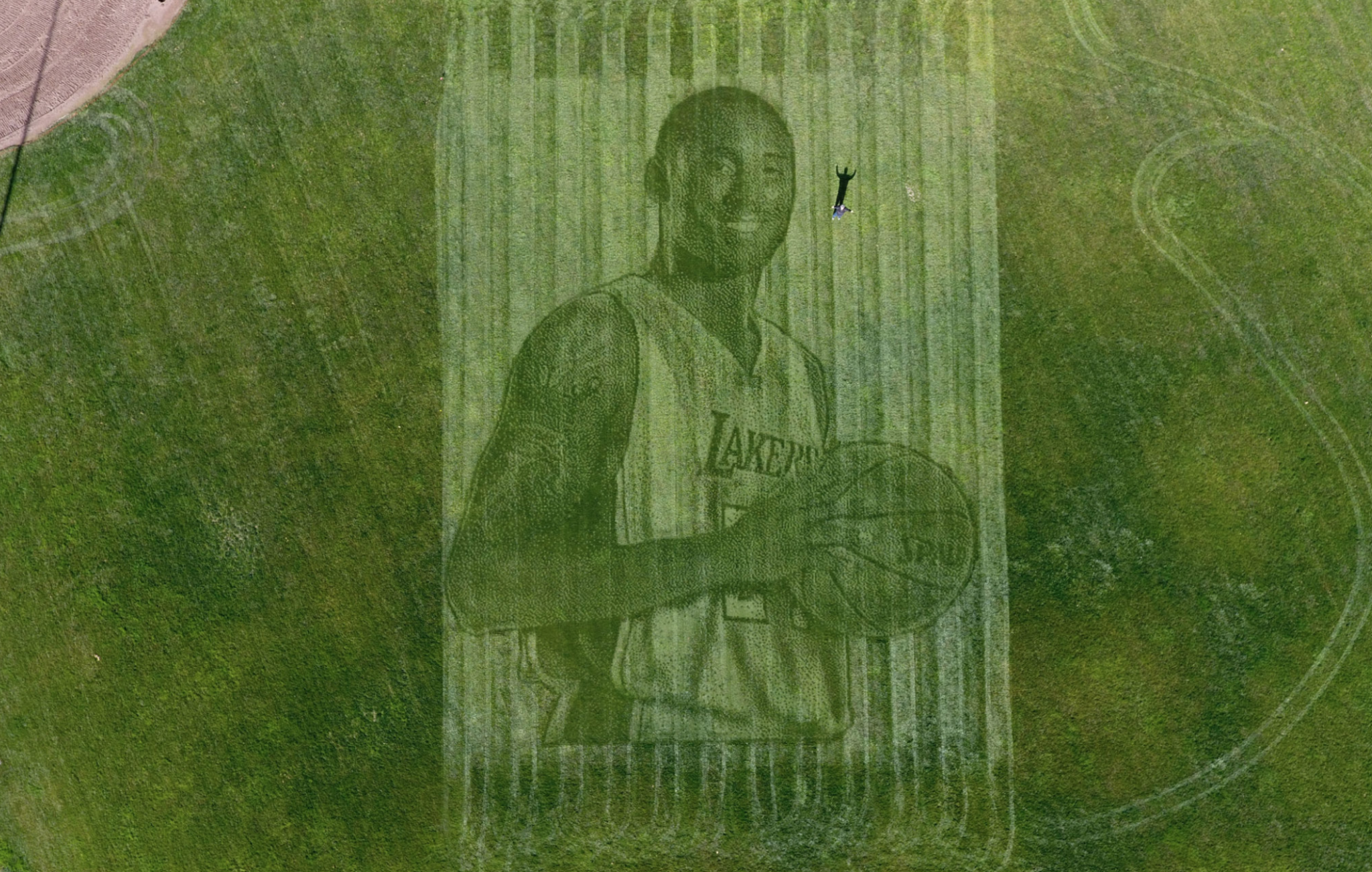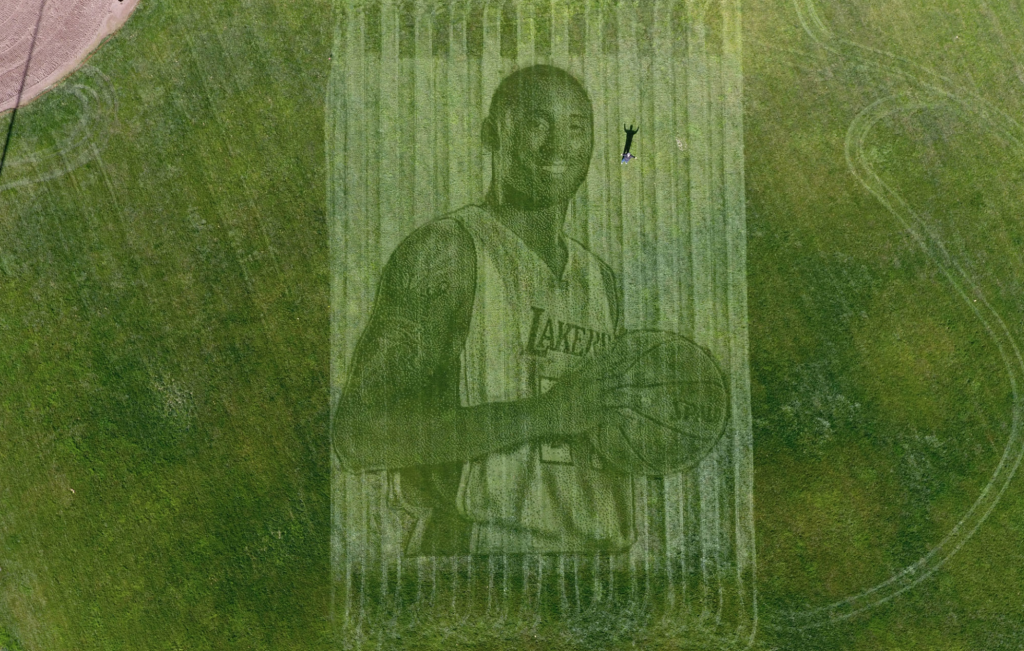 Los Angeles
Angelenos as a collective seem to have a piece of their heart missing since Sunday morning. Perhaps no city in the world has had a connection stronger with an athlete than LA had with Kobe. In mid-city LA, muralist Jules Muck painted these portraits of the NBA legend and his daughter on the side of Pickford Market. Justified right text reads "Kobe & Gigi forever. Daddy's Girl."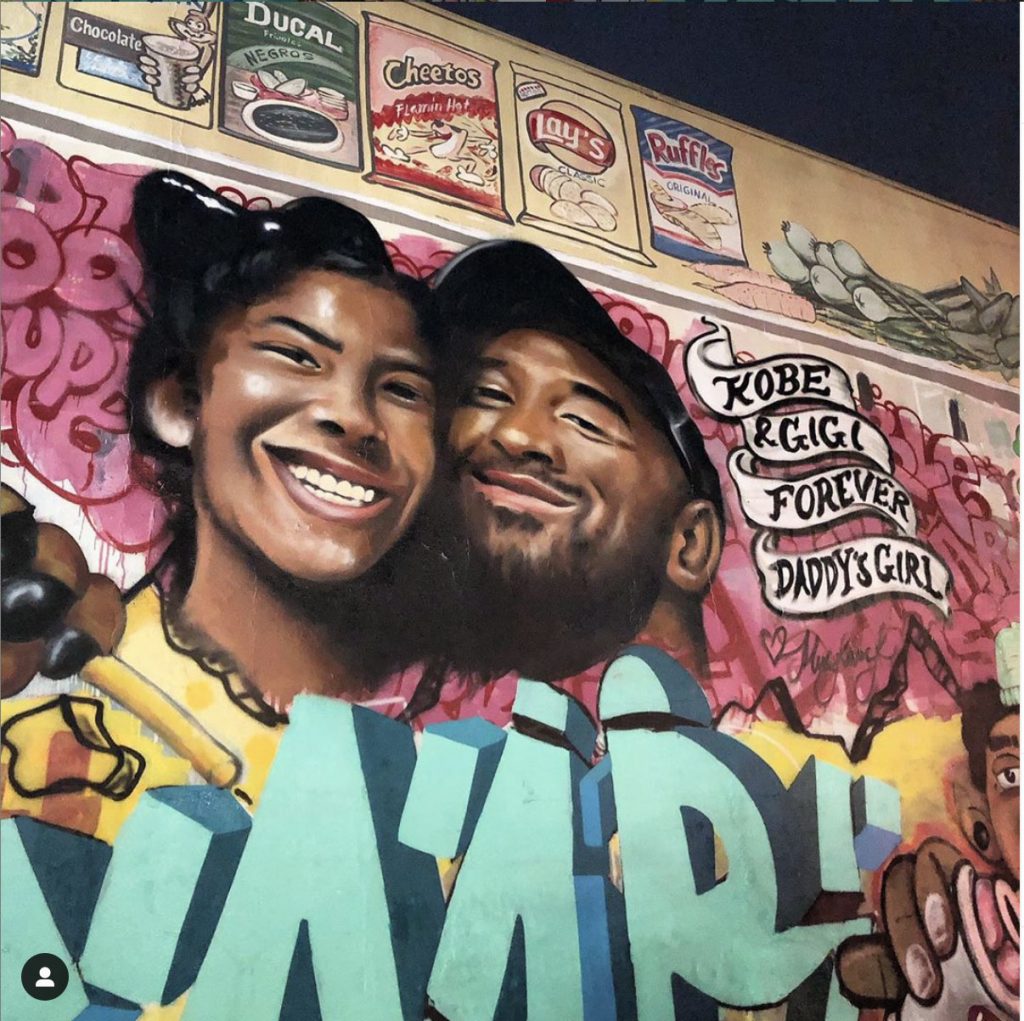 And in front of the Staples Center, also known as "the house that Kobe built," thousands of Laker fans have been gathering to pay tribute to the icon by wearing his jersey or variations of purple and gold clothing. They've also left yellows flowers and lit hundreds of candles.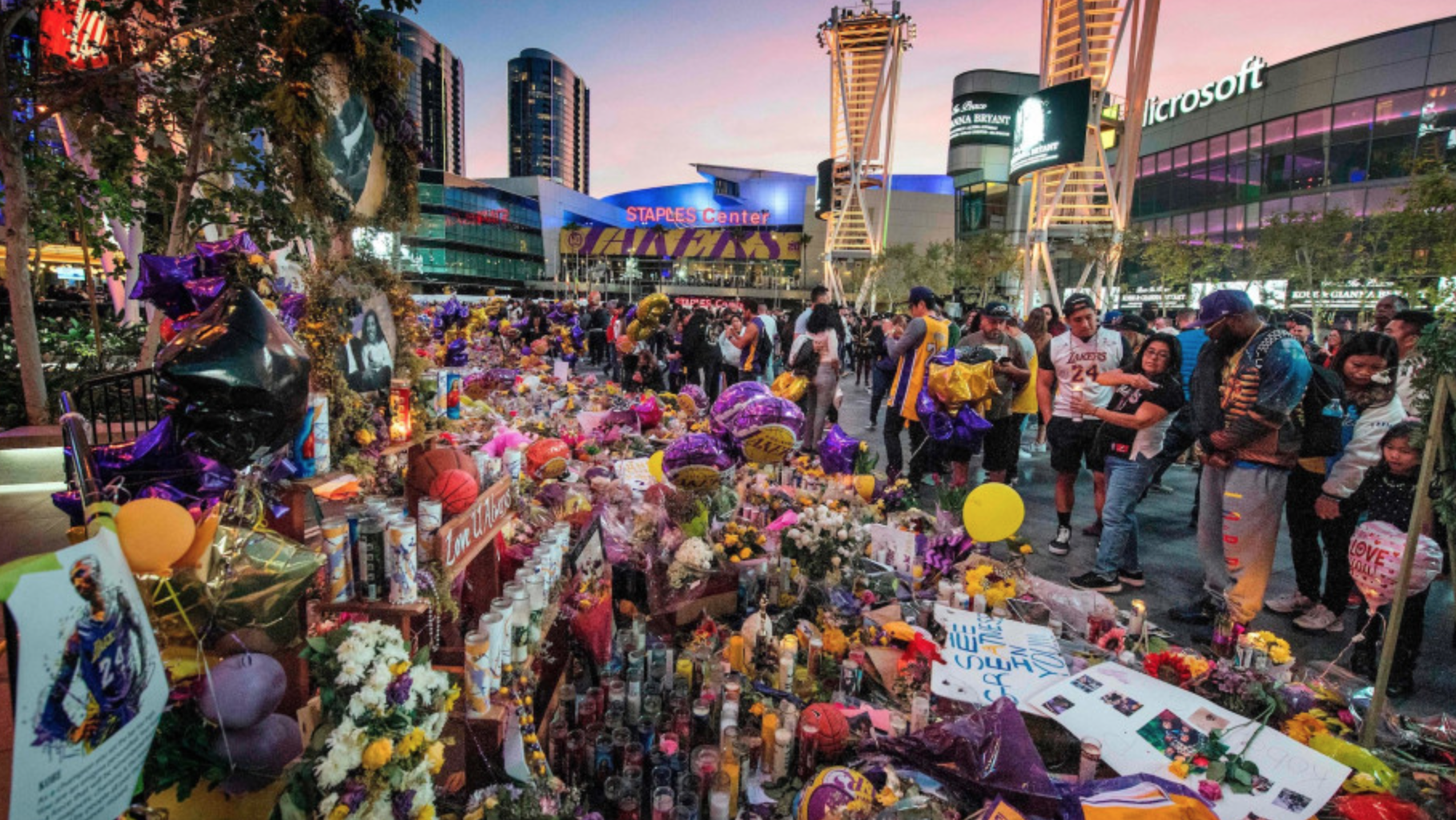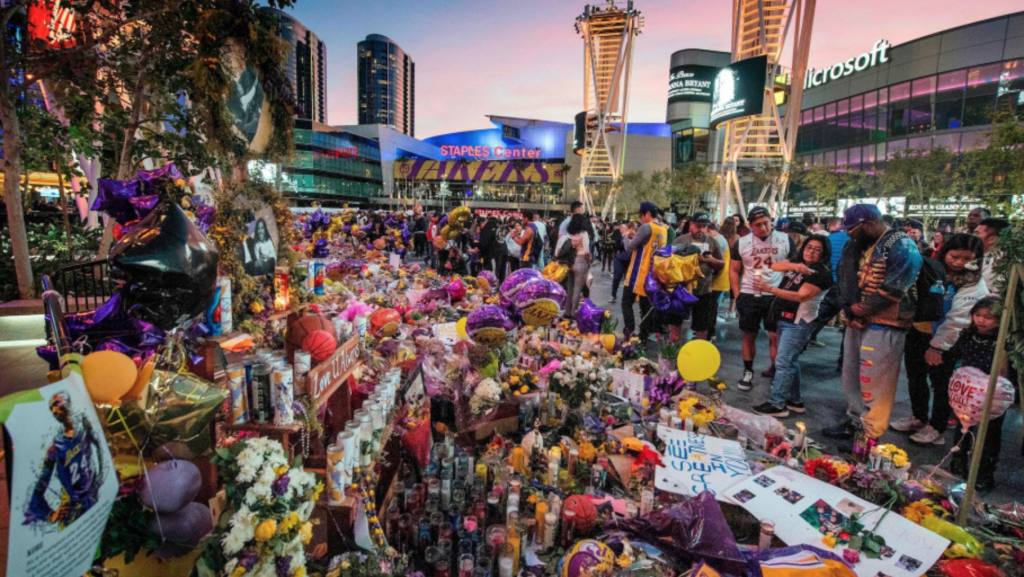 Understandably, Los Angeles has been the epicenter for most of the Kobe tributes. In the trendy Melrose district this funky Kobe mural has been drawing a lot of attention. The painting has 413 angles to honor Bryants final game played on 4.13 and the hashtag is pretty cool also, #MambaOnMelrose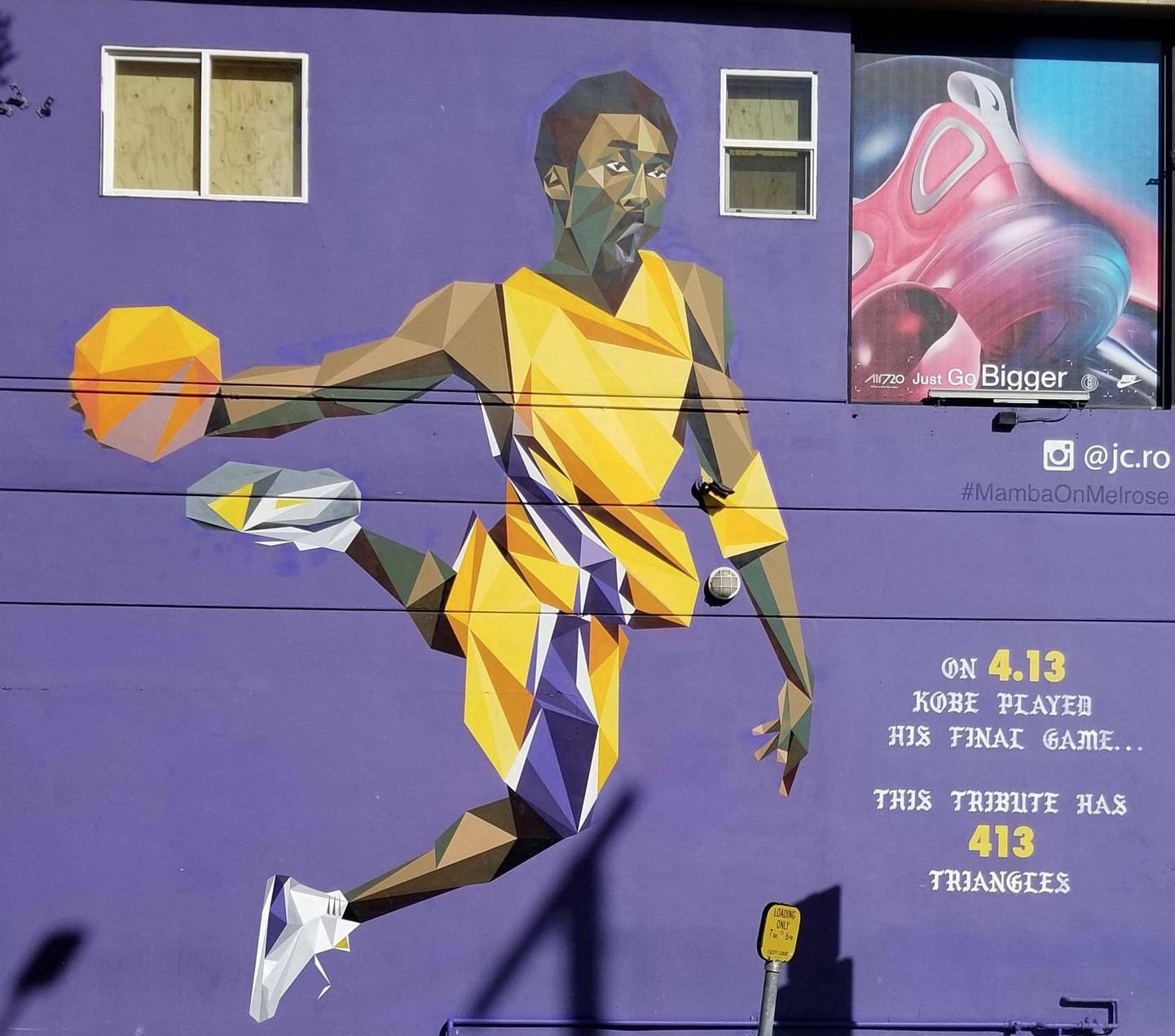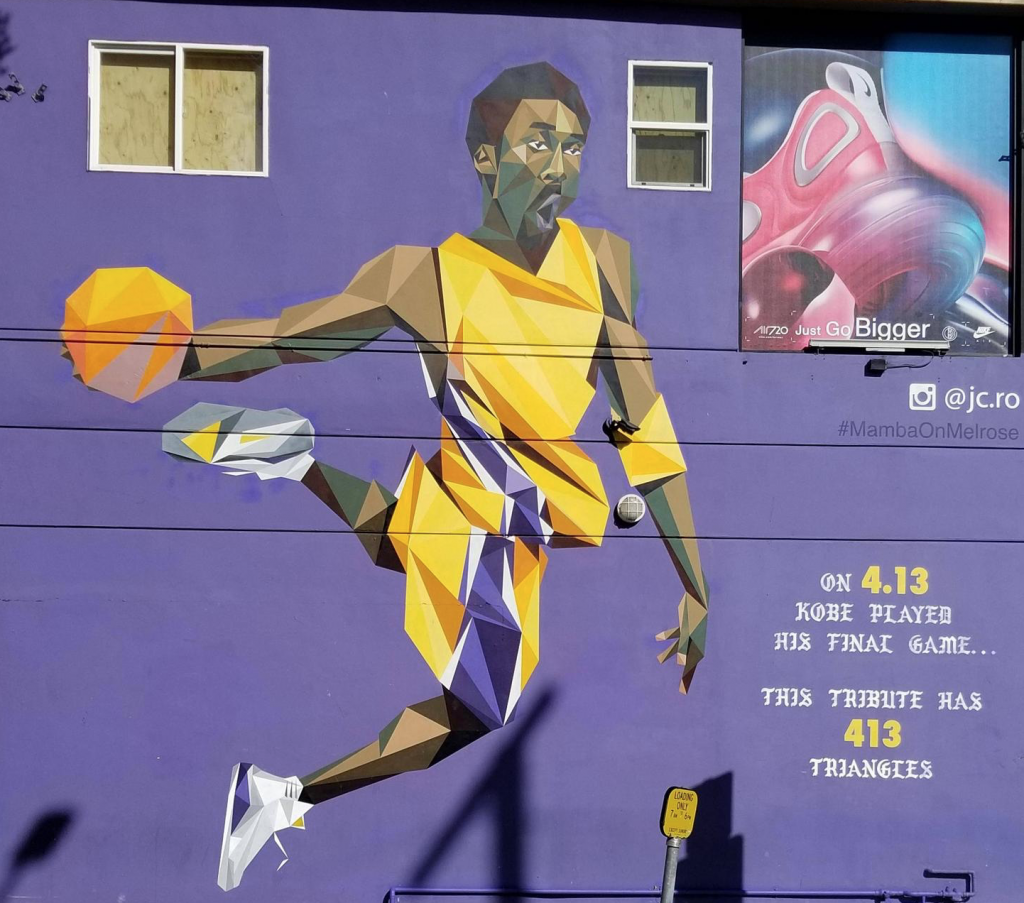 Here are more of the murals that continue to spring up on nearly a daily basis in LA and the surrounding communities. Kobe may have been a global icon but Los Angeles was his city.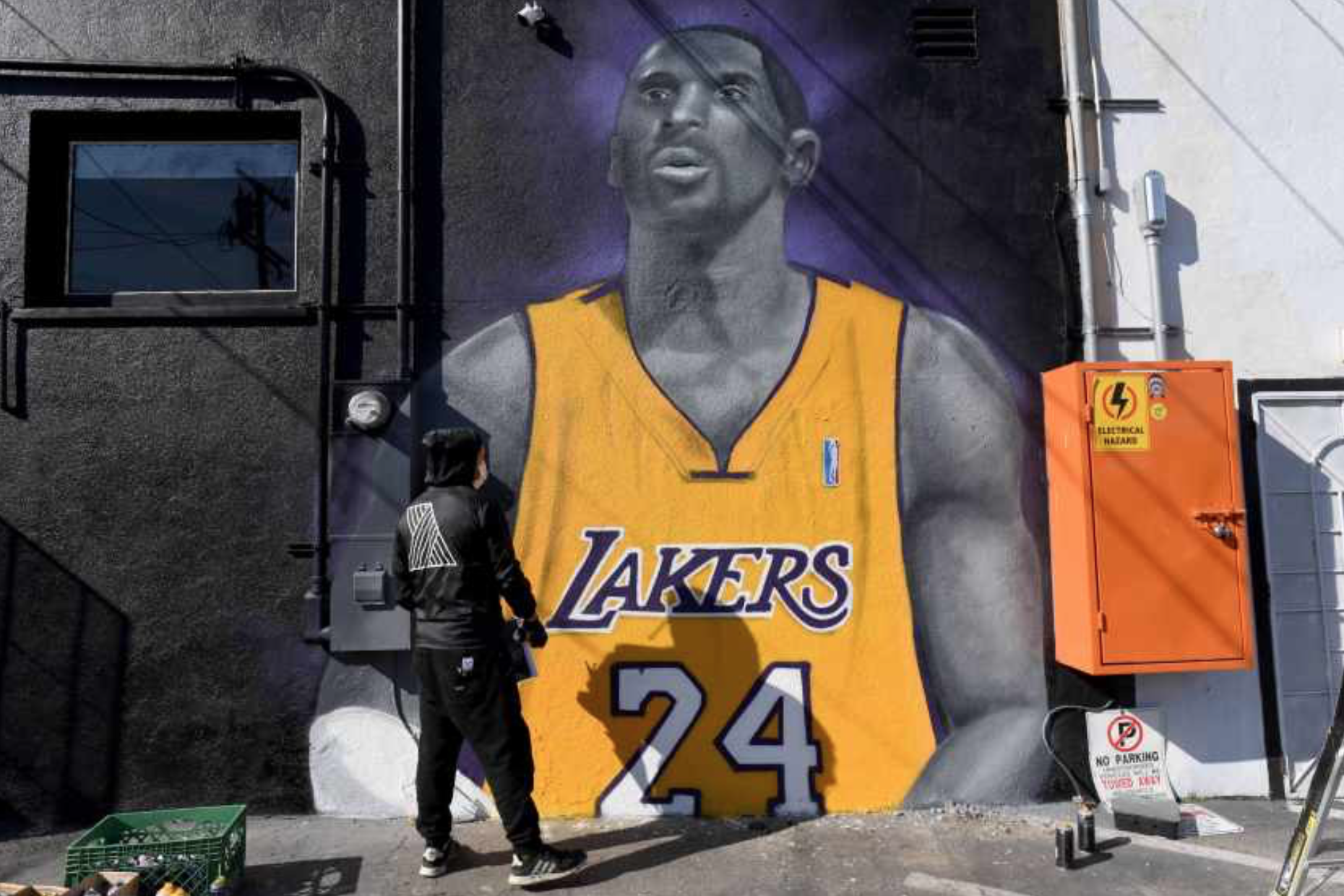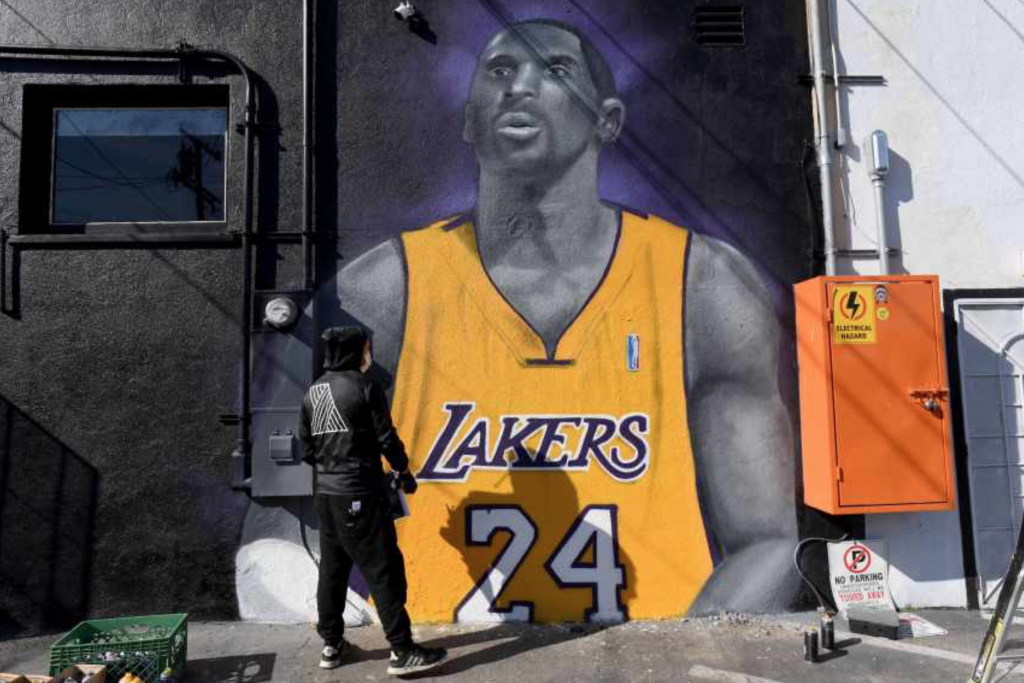 This mural is actually old, it was originally painted in 2015. Its in an alley near the convention center in downtown LA off of Lebanon St.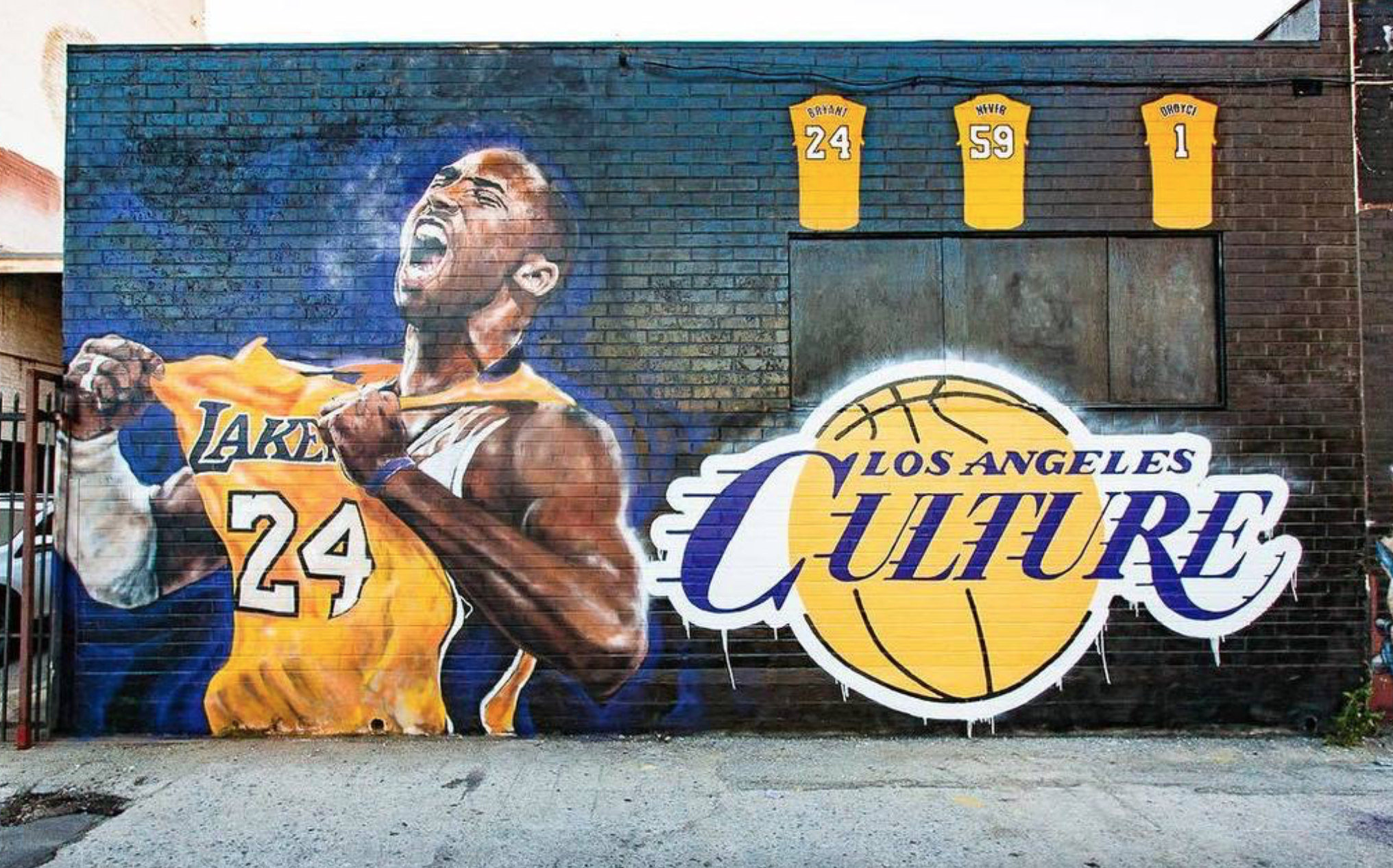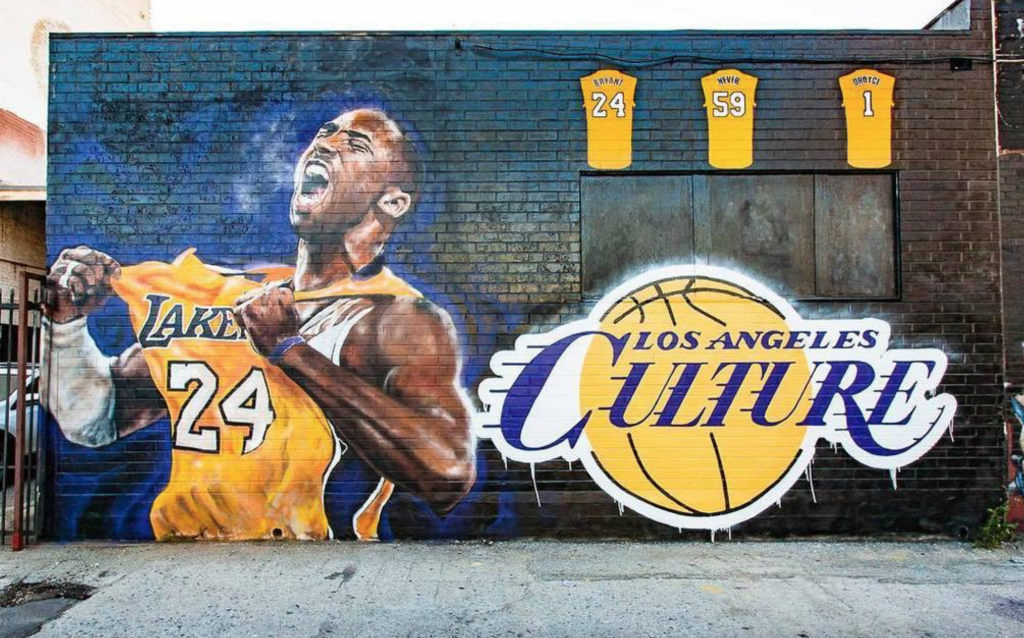 This Mural is from the Boyle Heights in Los Angeles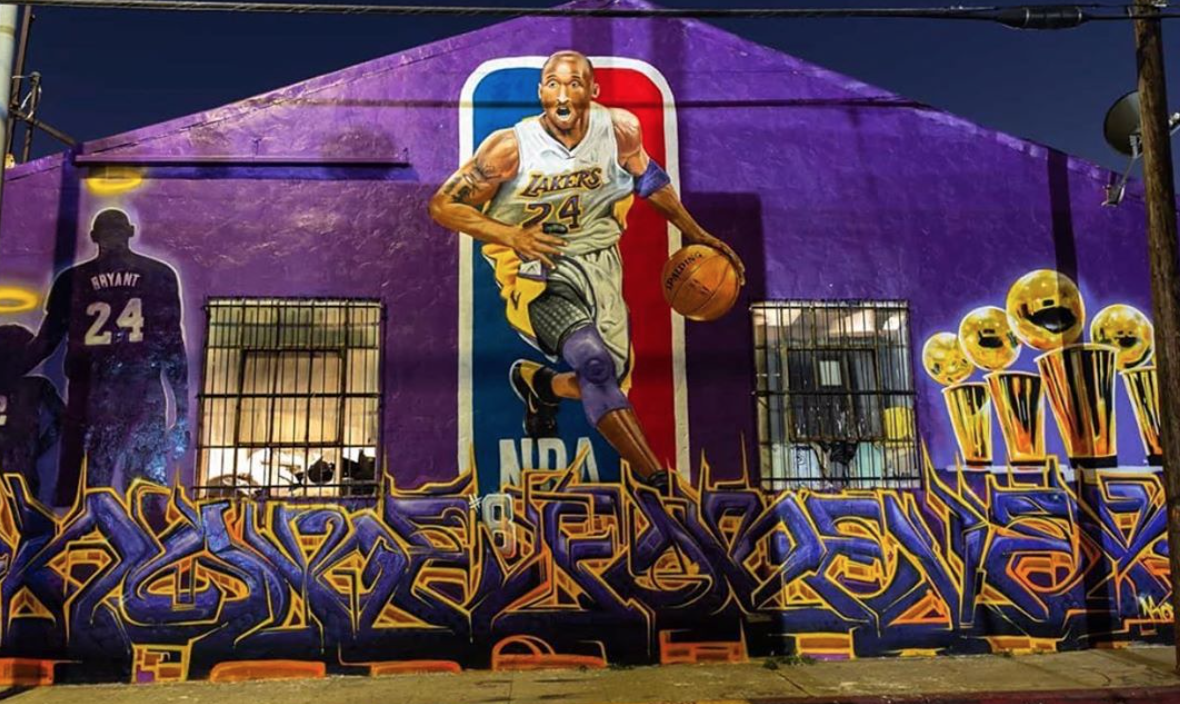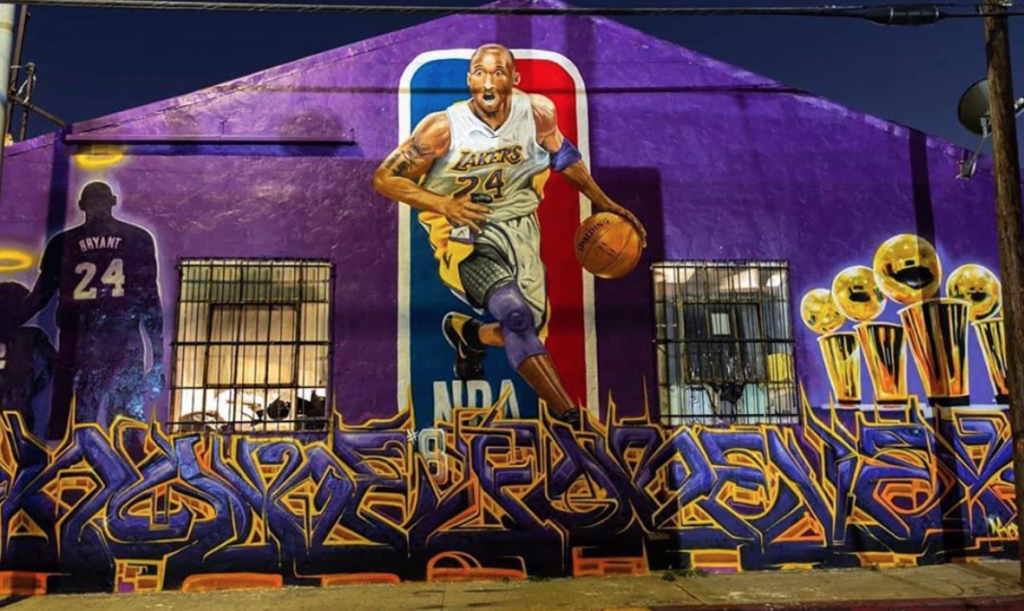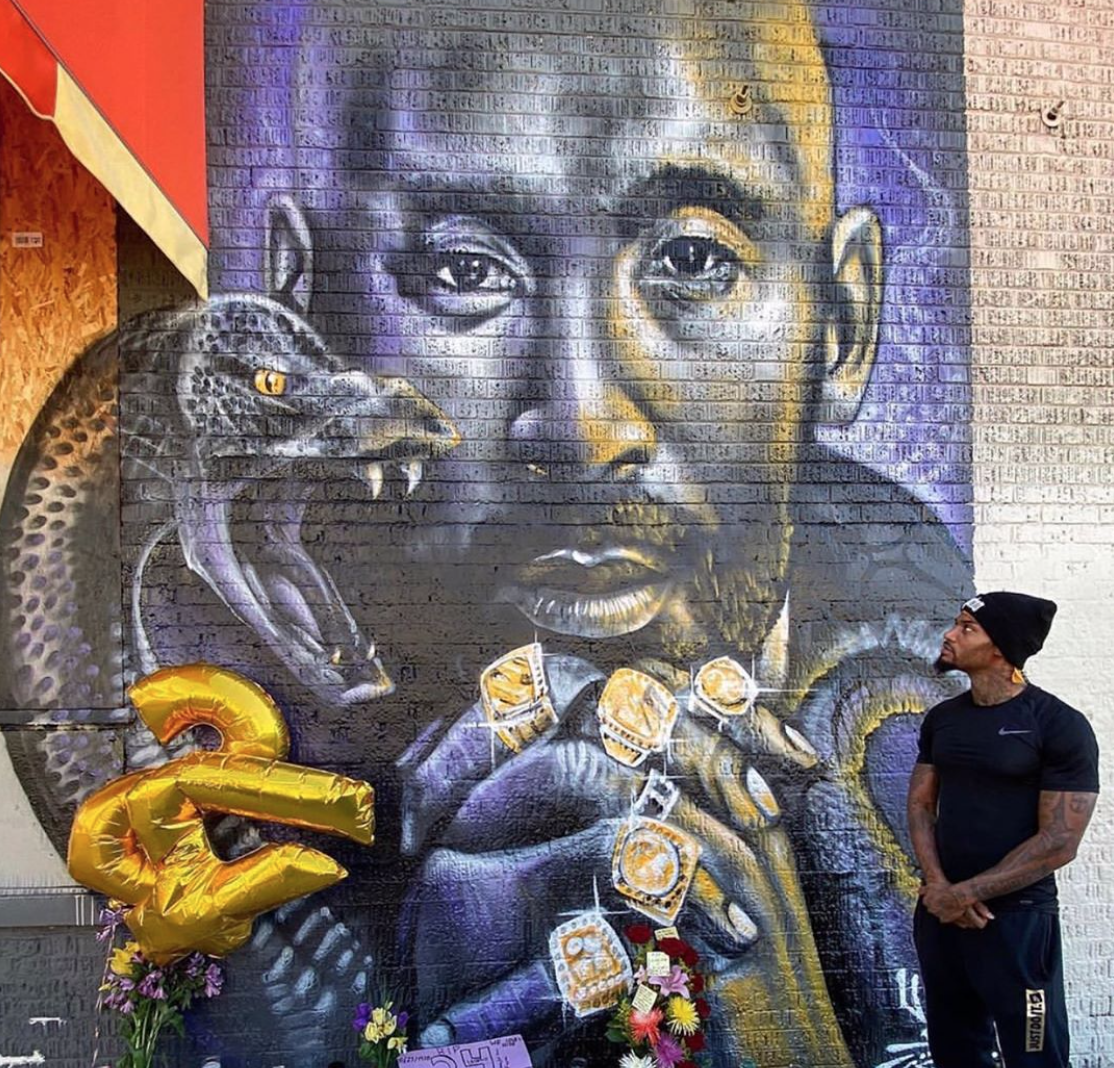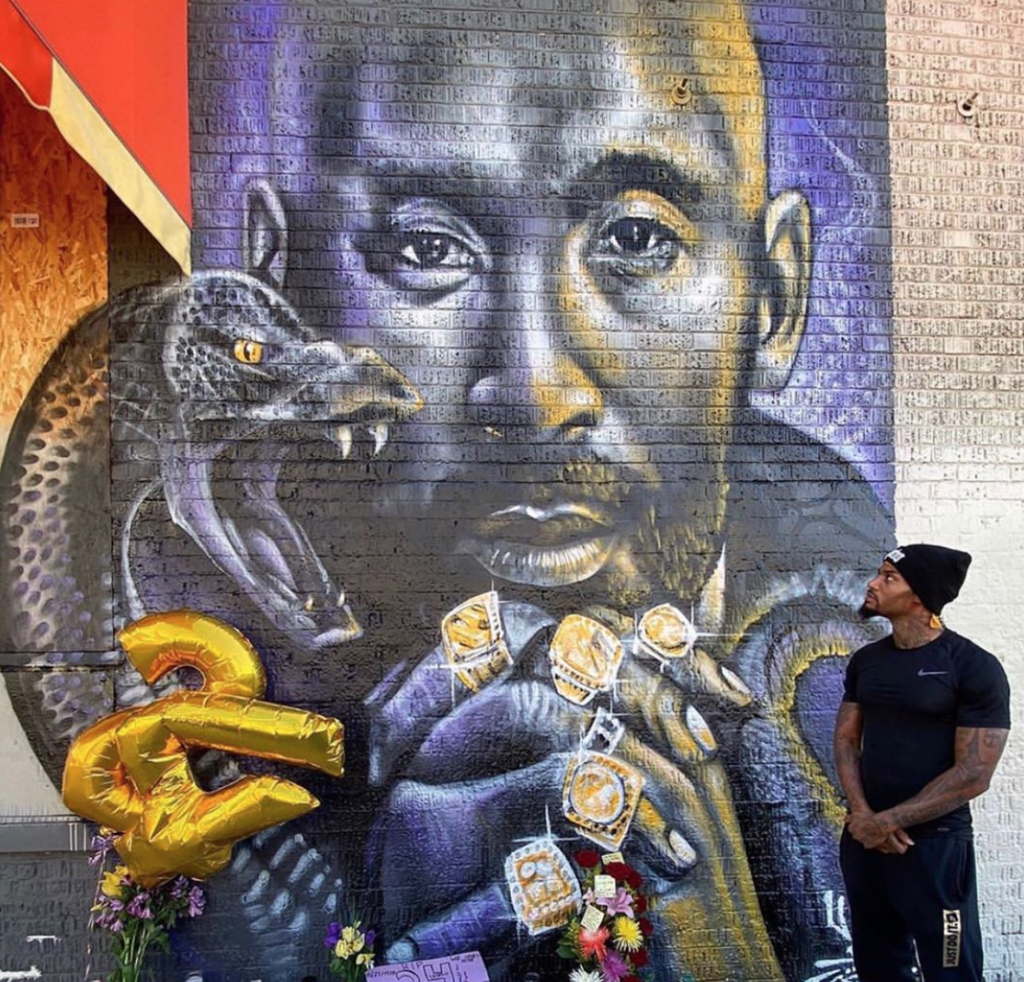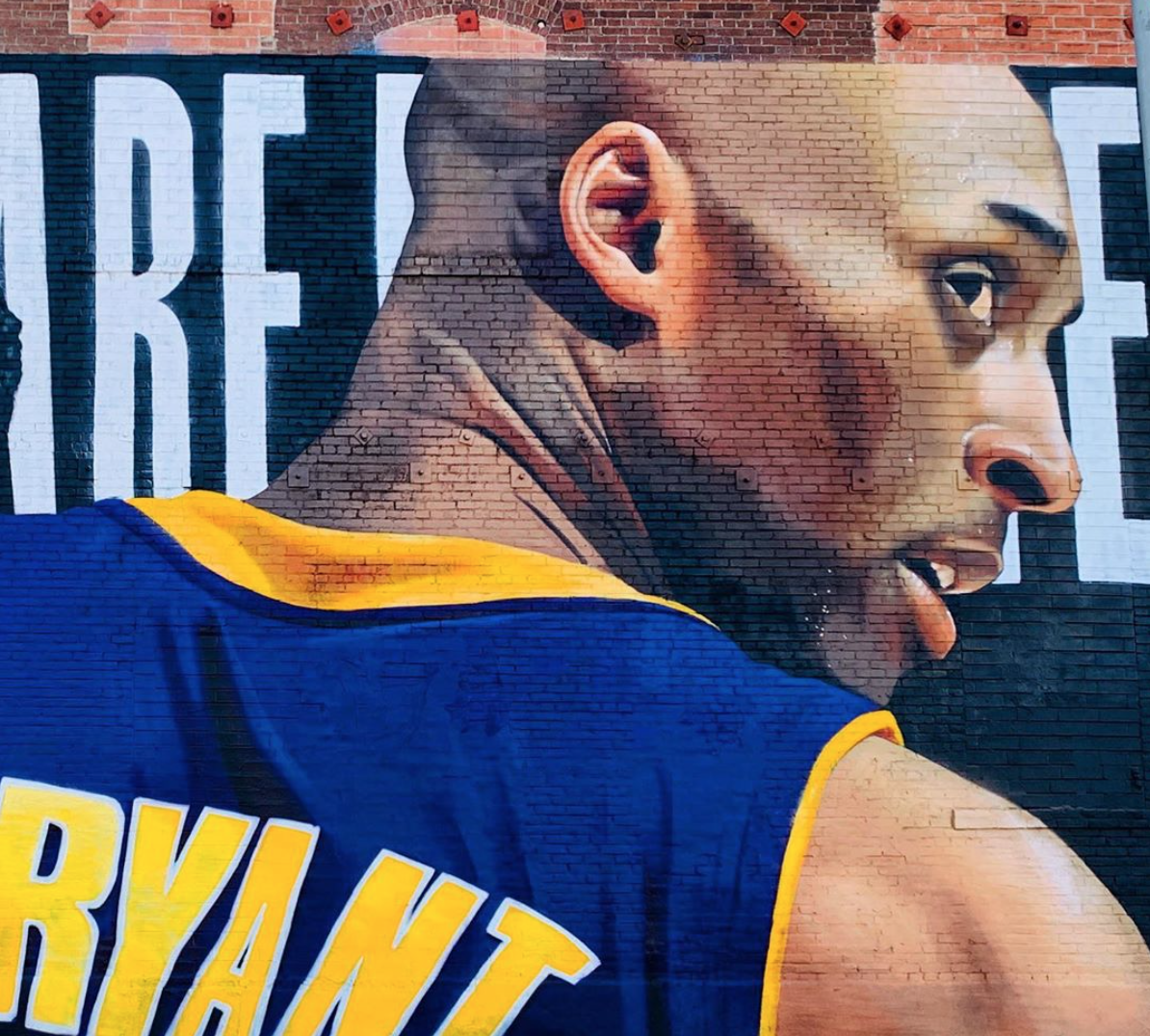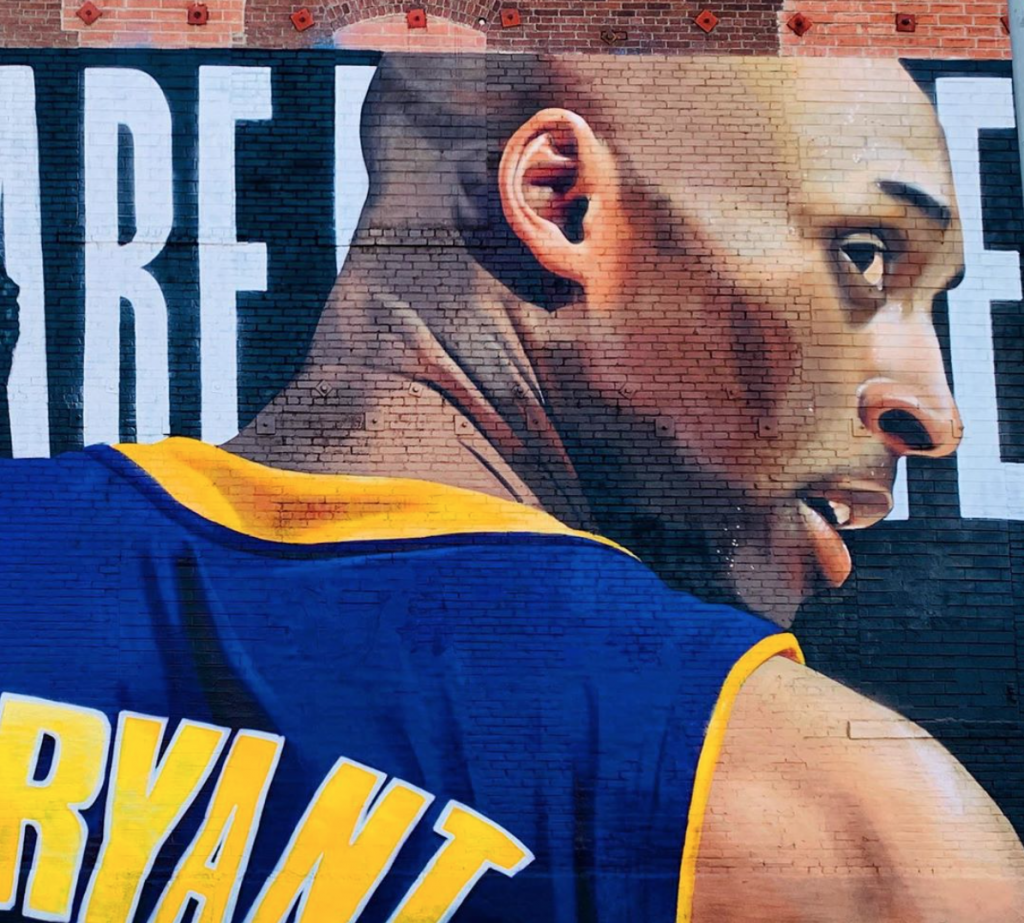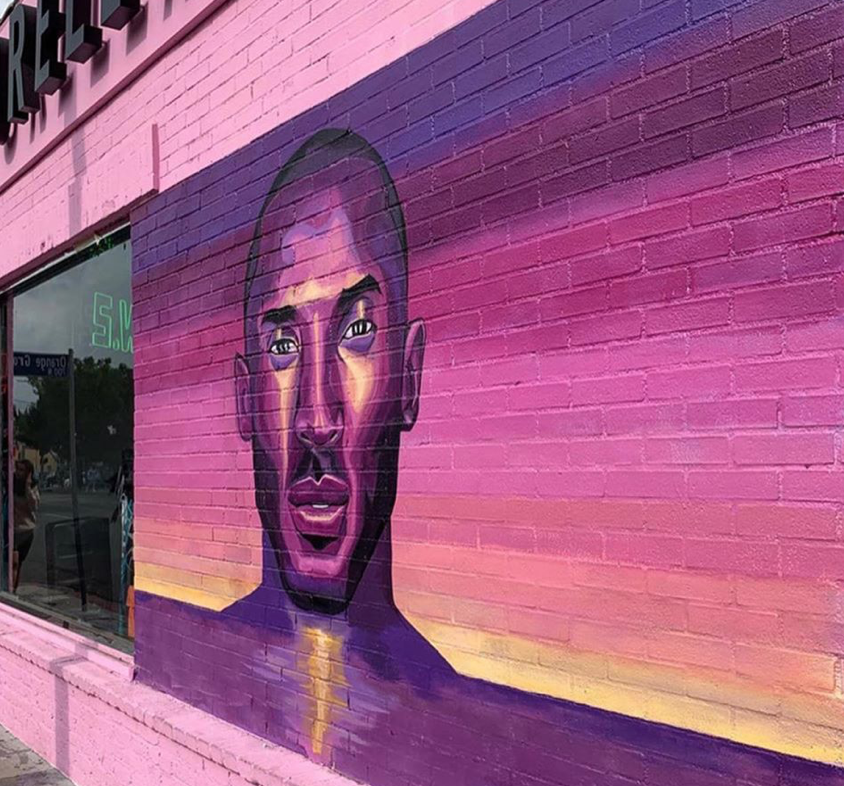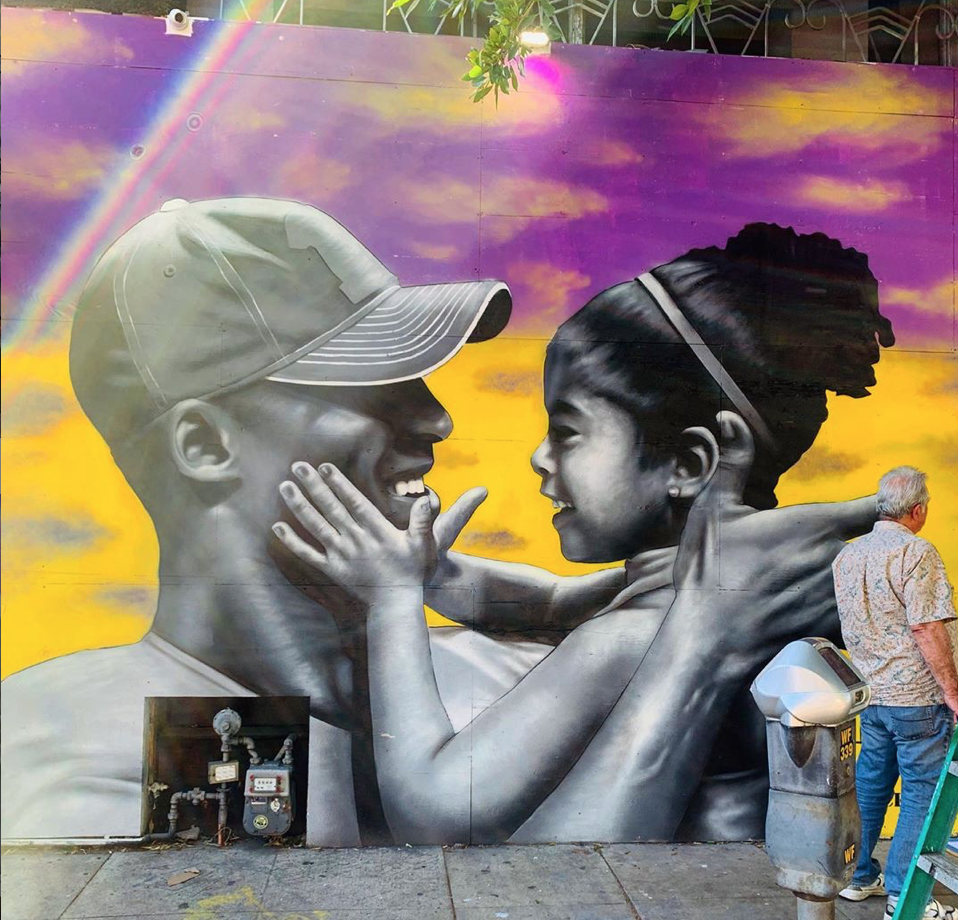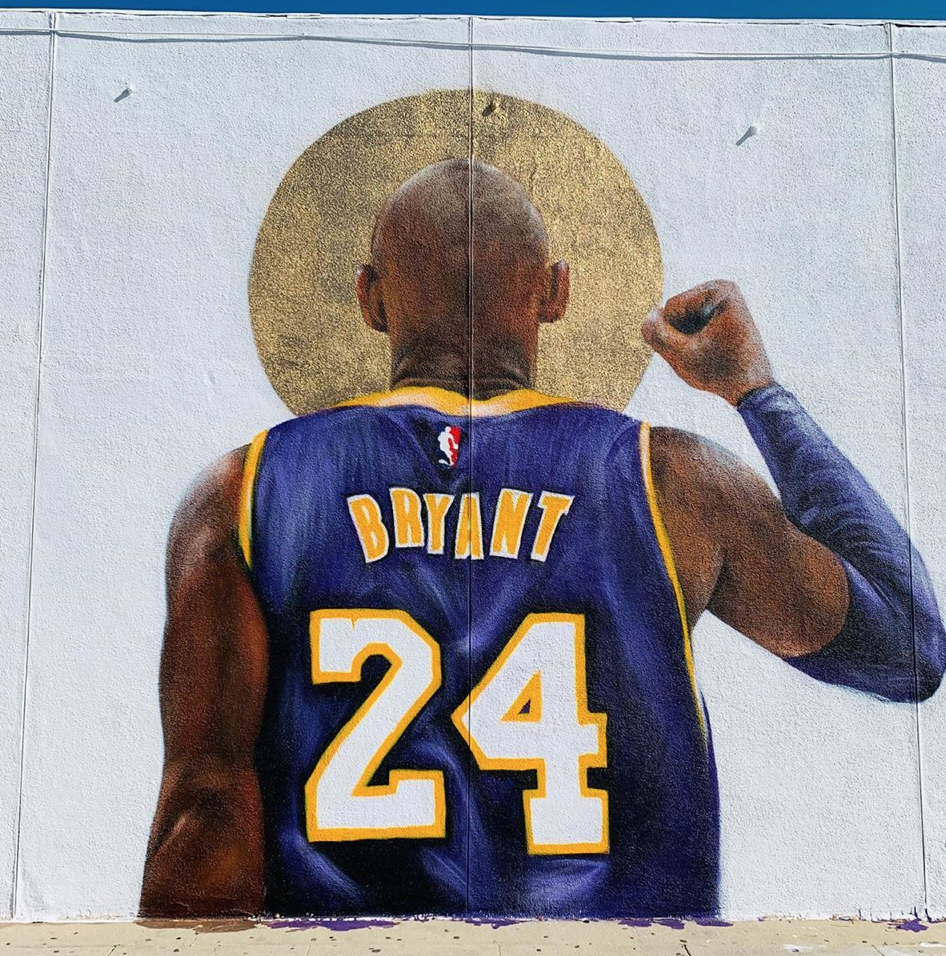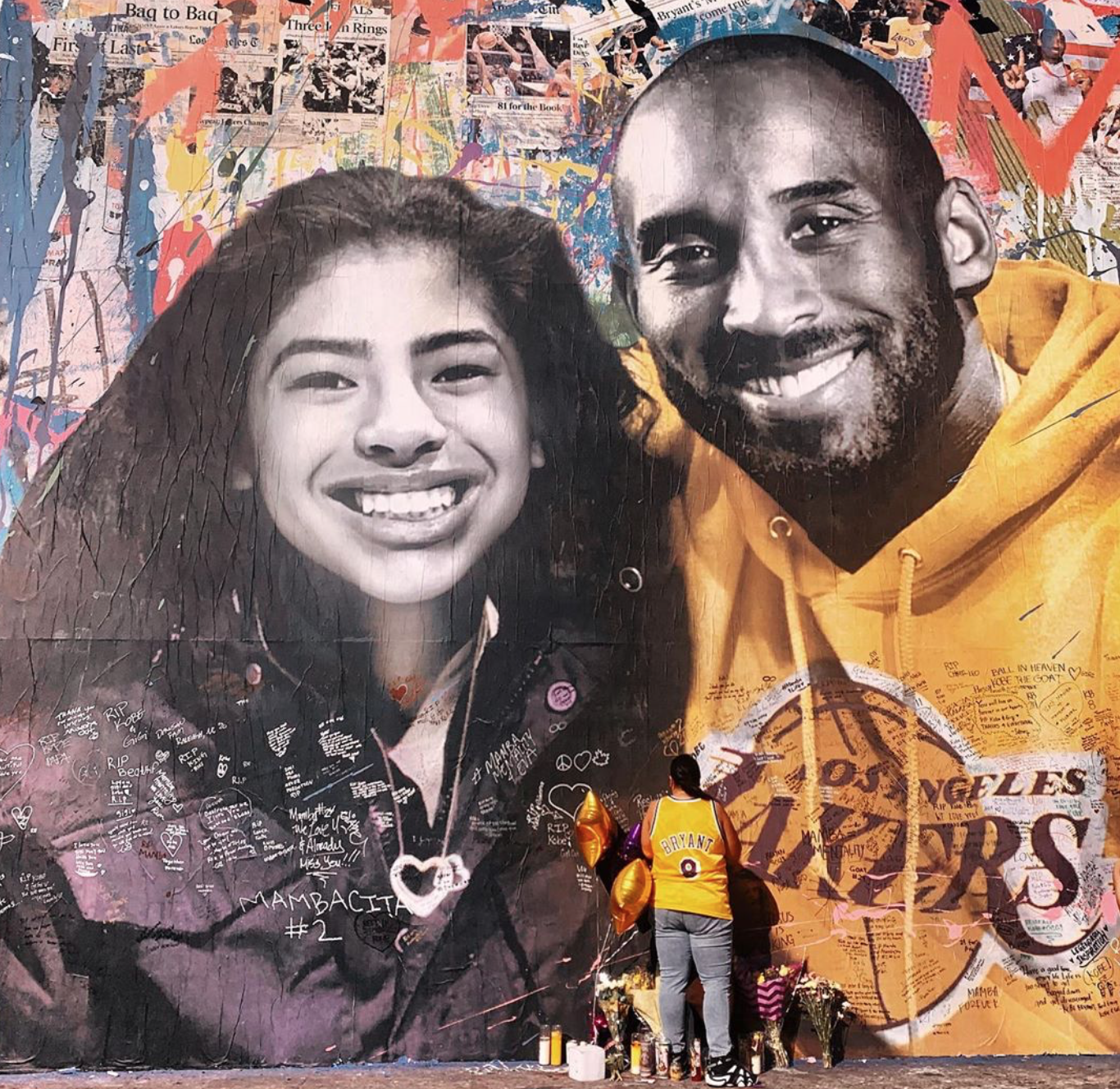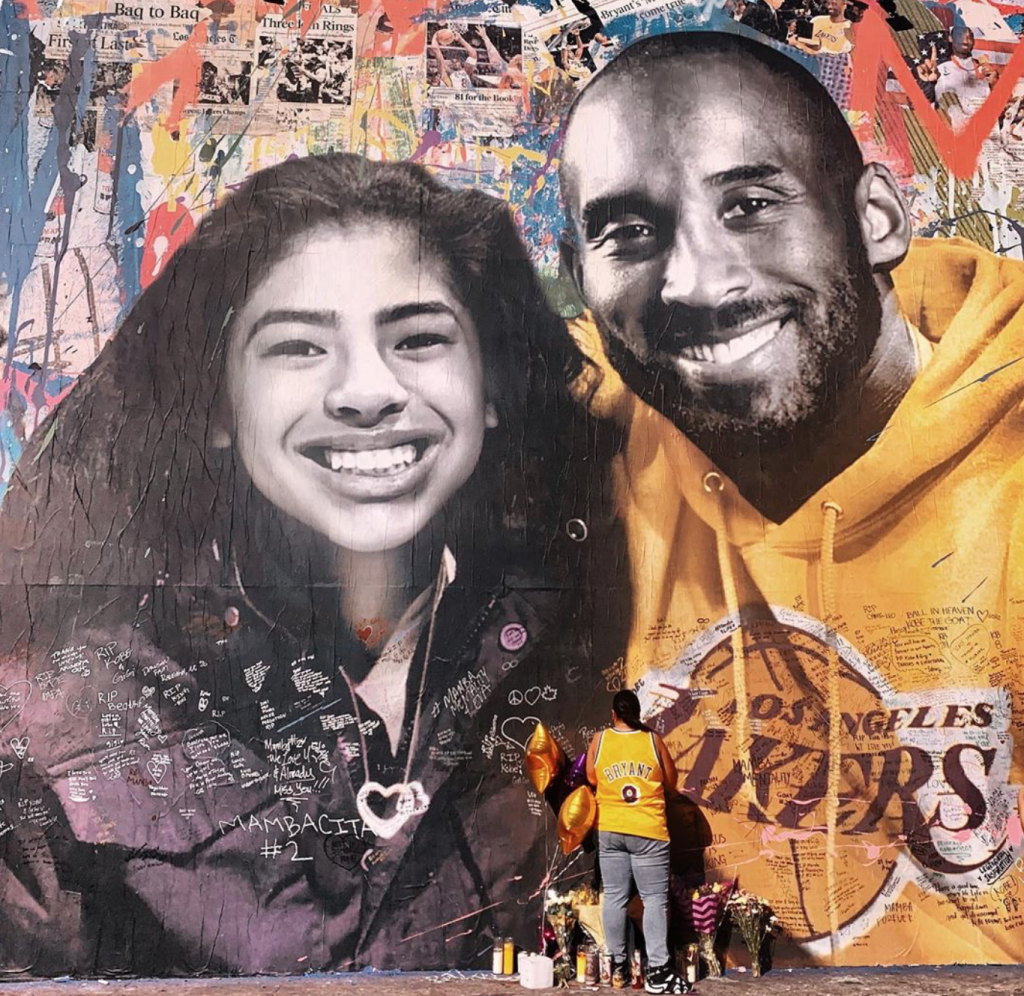 New York
Someone added the word Kobe above the sign for the popular Bryant Park subway exit in Manhattan. Kobe famously dropped 81 points against the New York Knicks who hoop just a few long New York blocks away inside Madison Square Garden.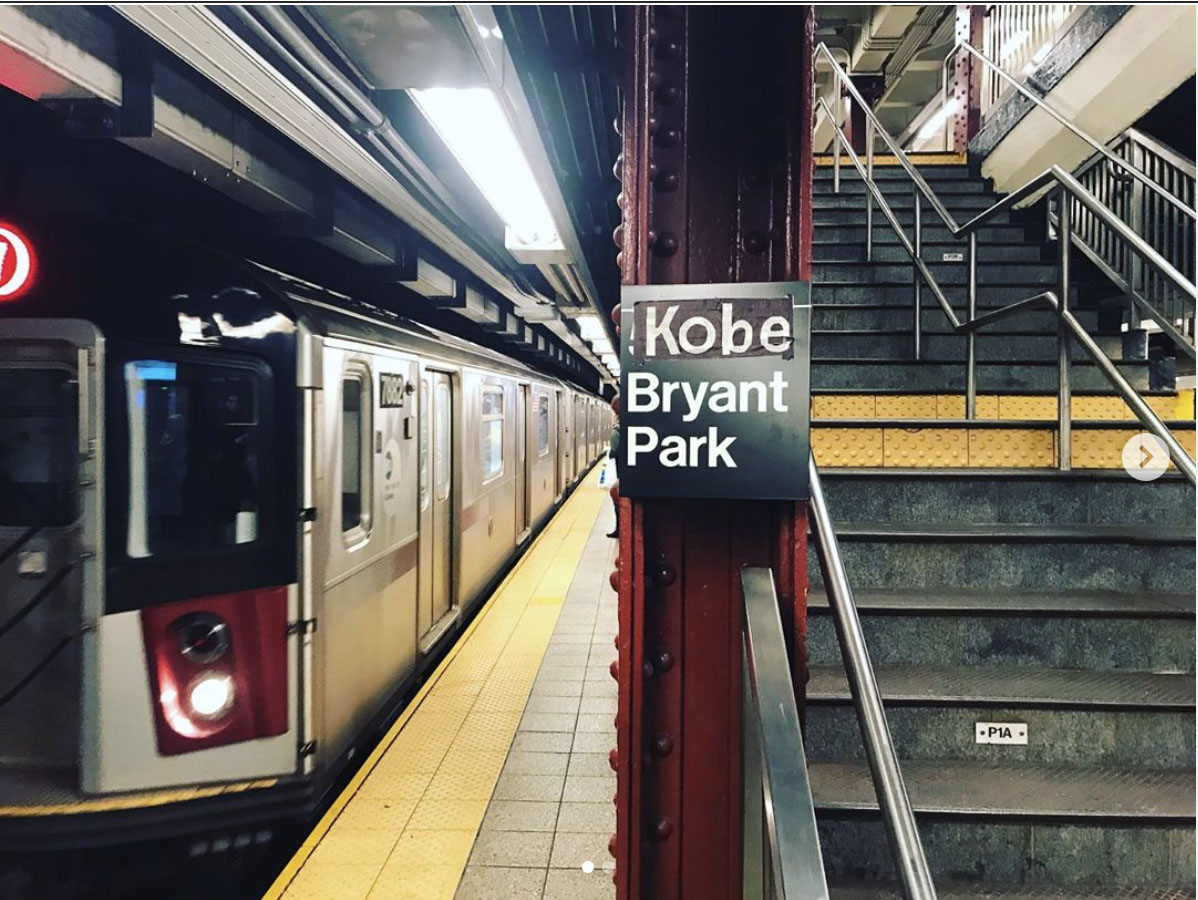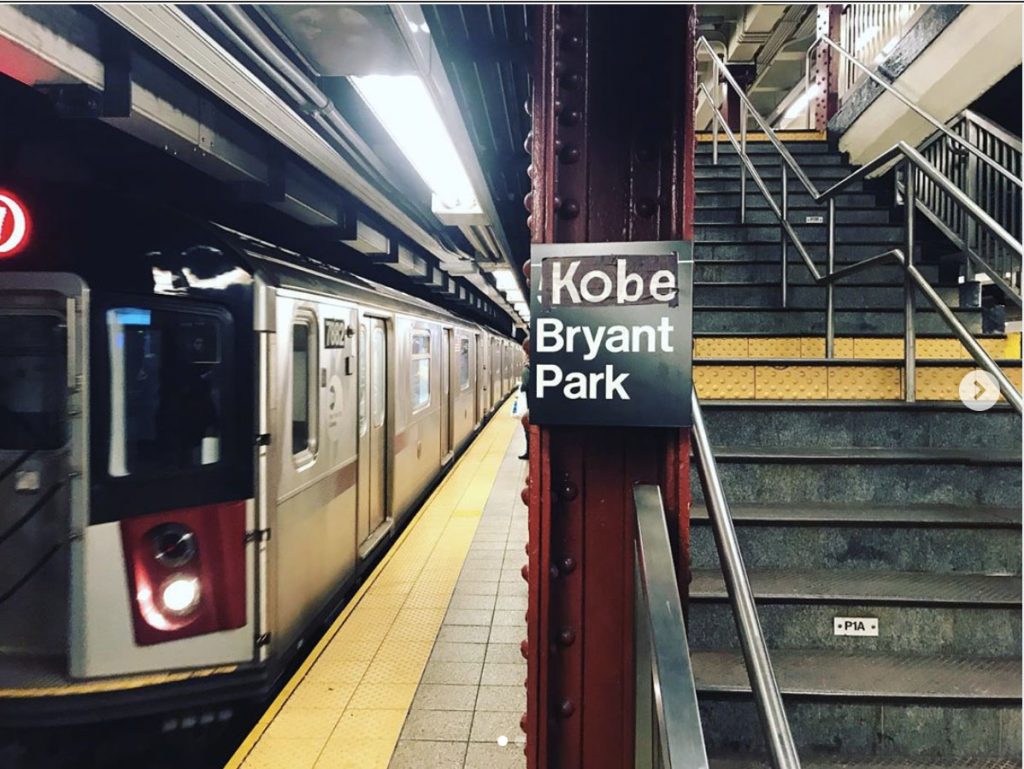 And across from the Barclay's Center in Brooklyn, the home of the Nets, this mural sprung up with a young Kobe and Gigi.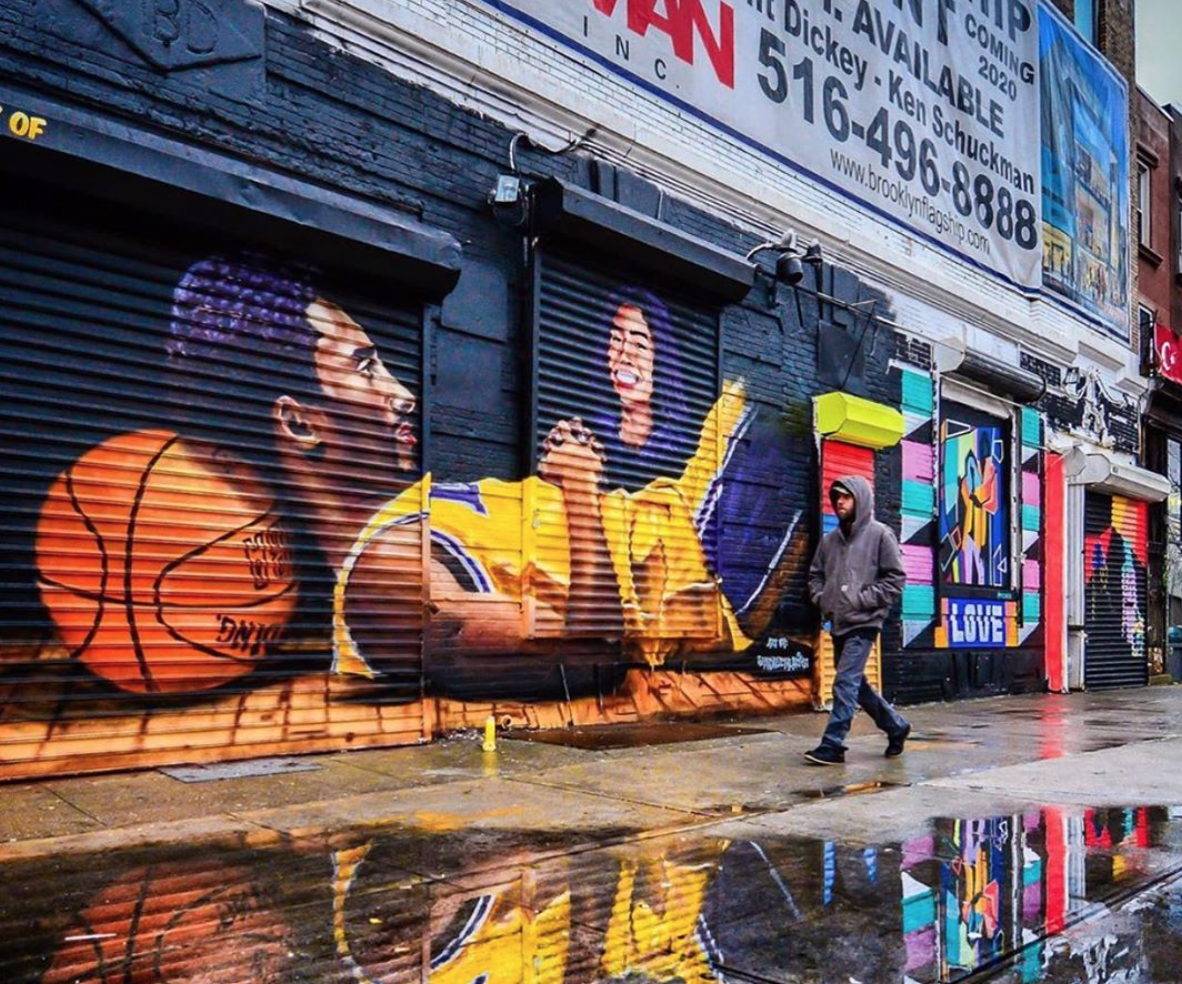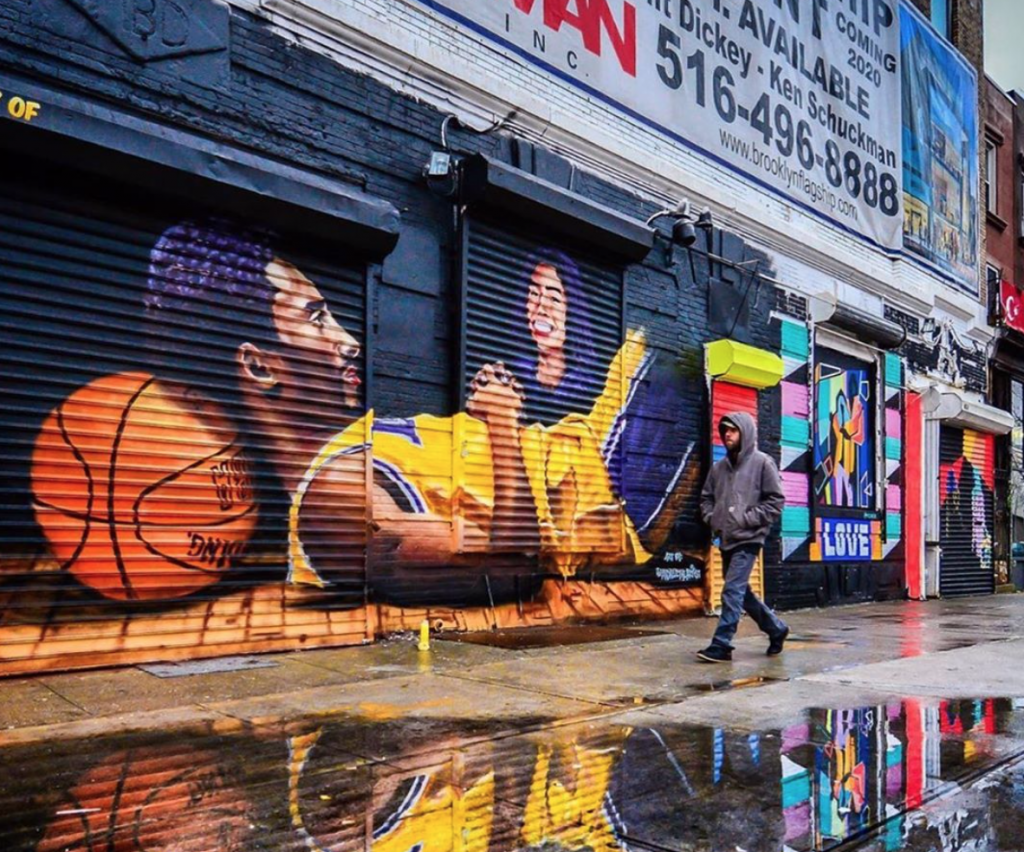 Miami
This massive mural, painted by Gustavo Zermeno Jr sits in the cities very trending and hipster Wynnwood Arts District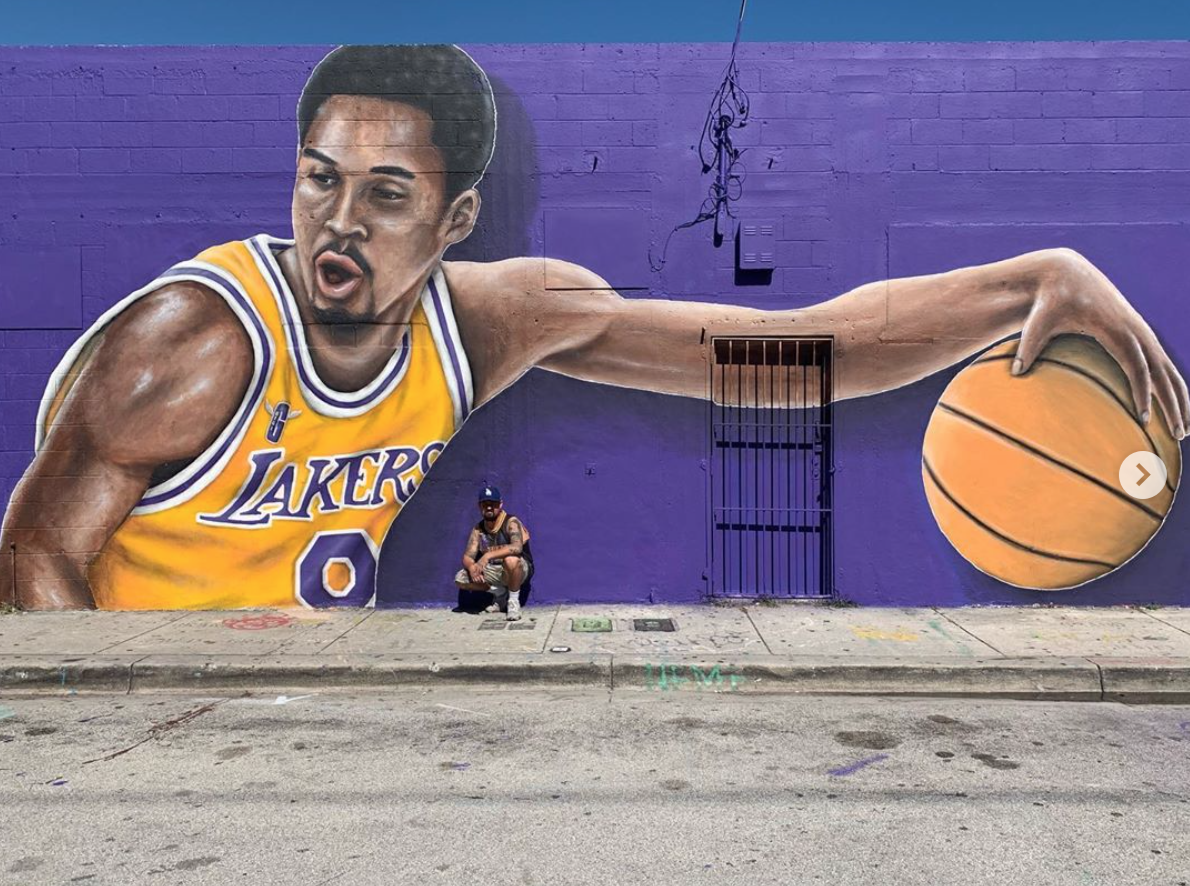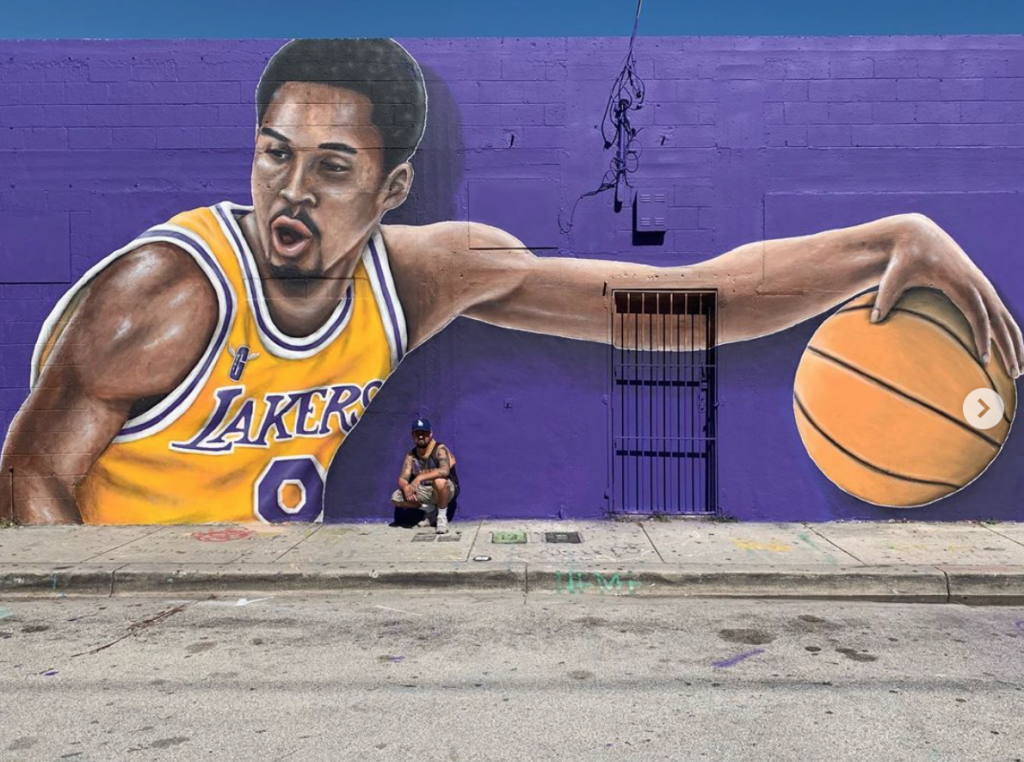 Boston
Street artist Brandalizm spray-painted his tribute to the Black Mamba and his teenage daughter in Boston's Graffiti Alley area. Kobe embraced an intense rivalry with the city's Boston Celtics, losing to them in the 2008 NBA Finals before securing a championship against the team in 2010.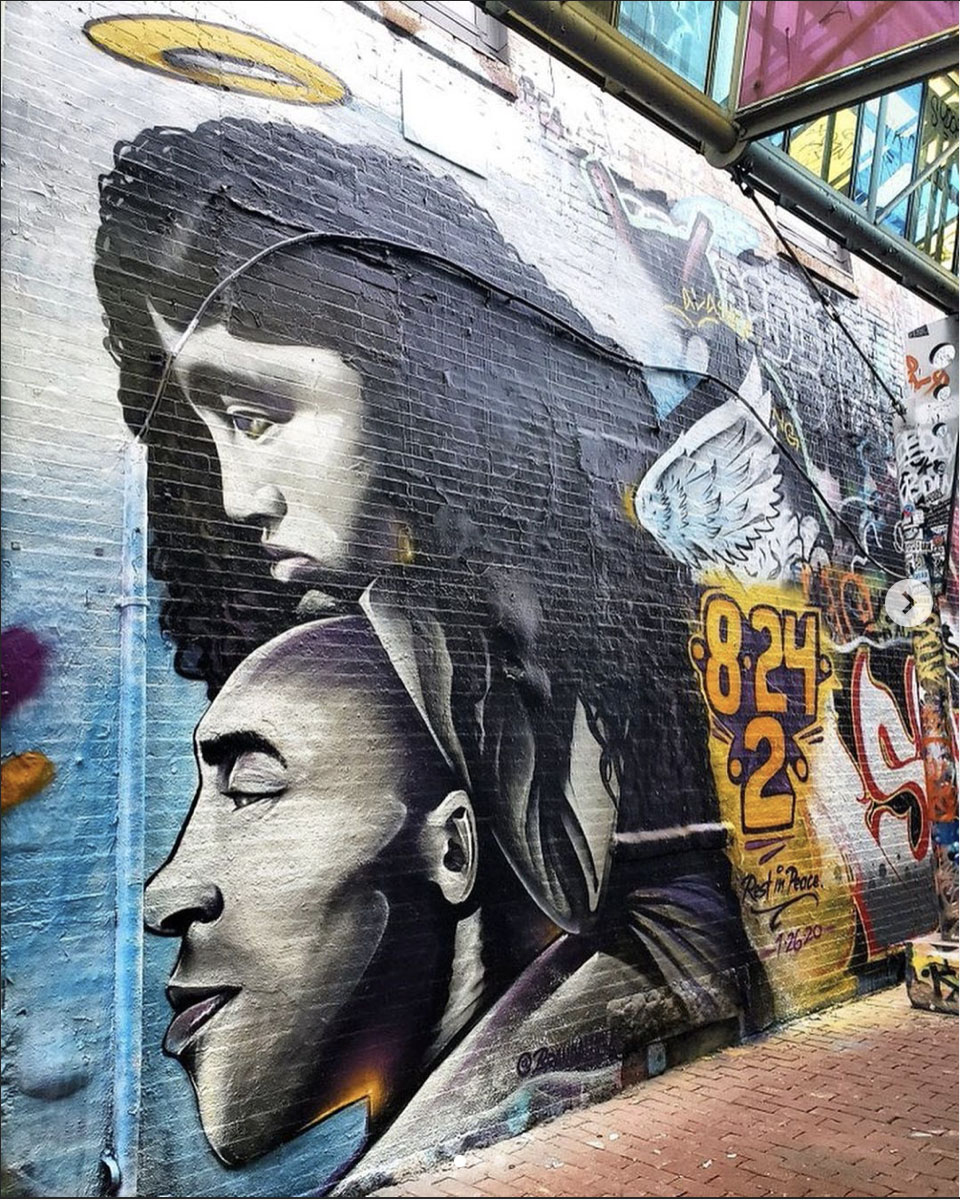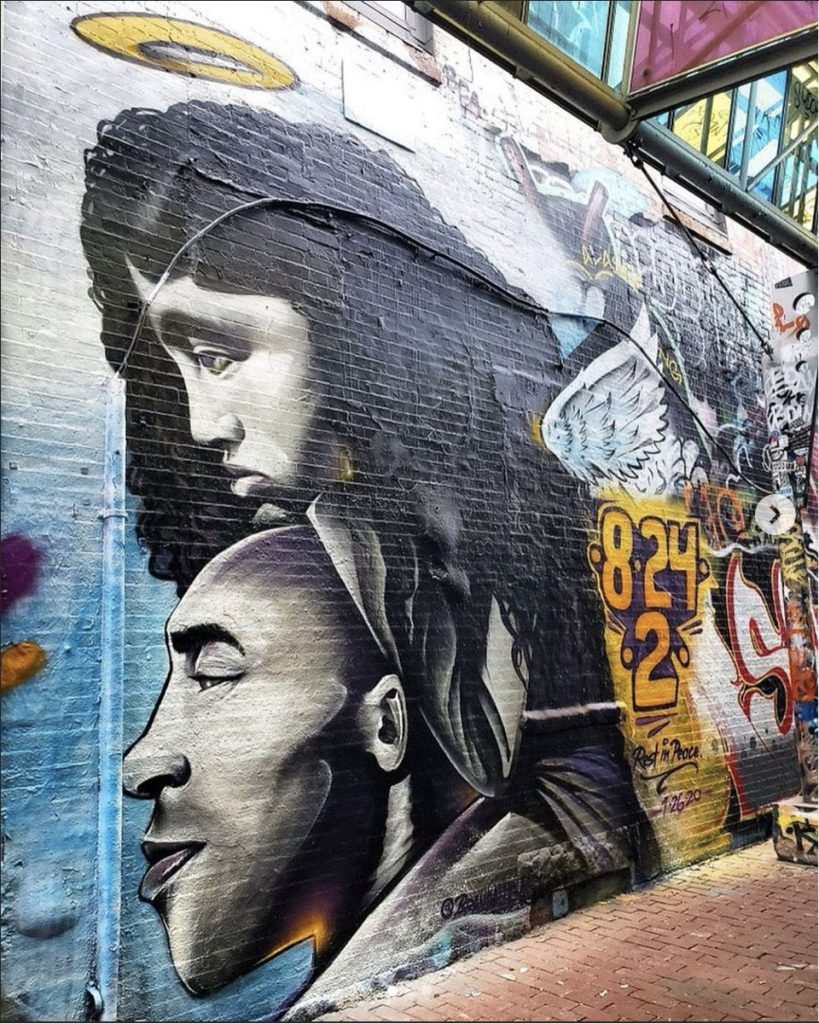 Atlanta
These two murals popped up along the Belt Subway Line in Atlanta, another one of the many cities where Bryant was considered a cultural icon.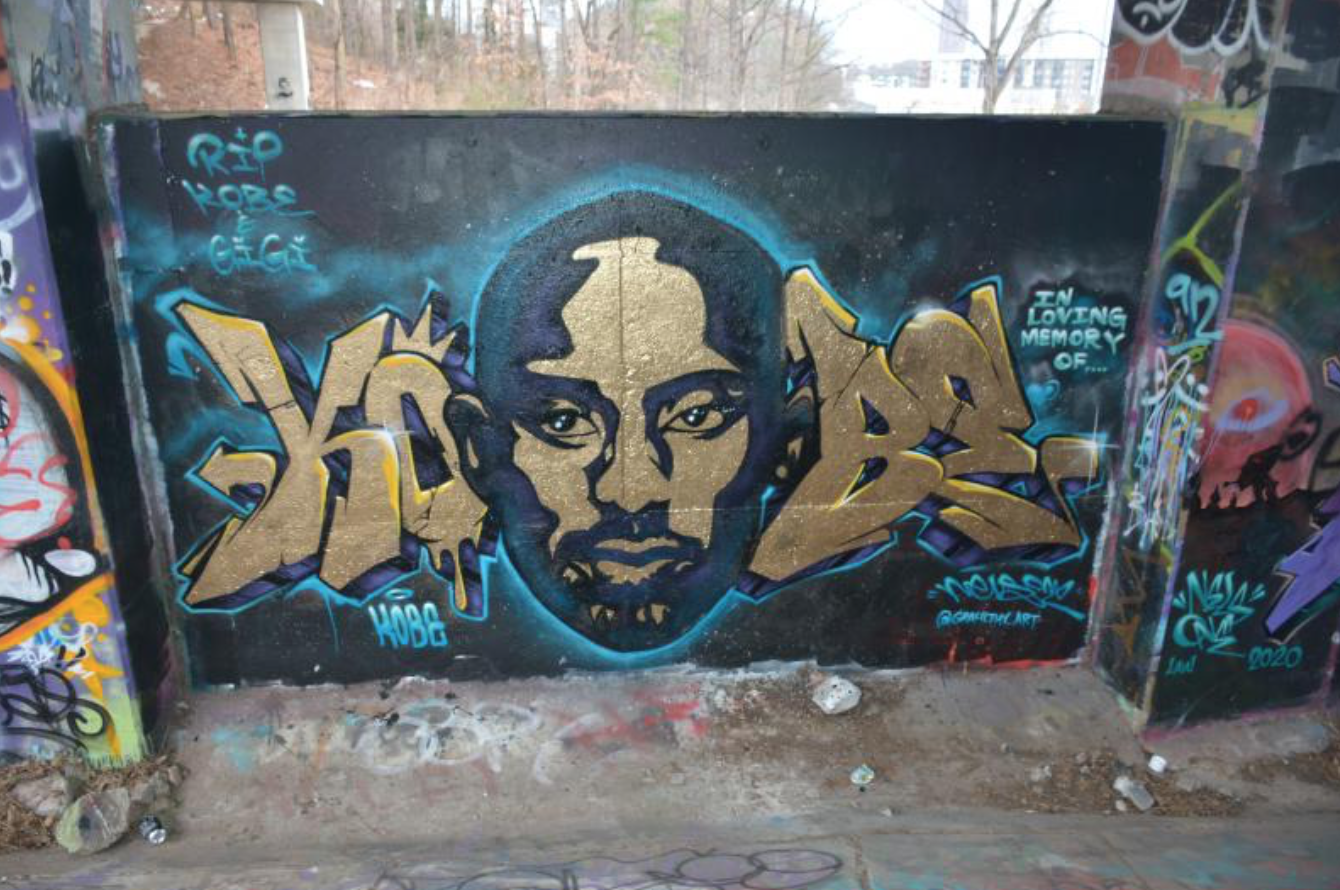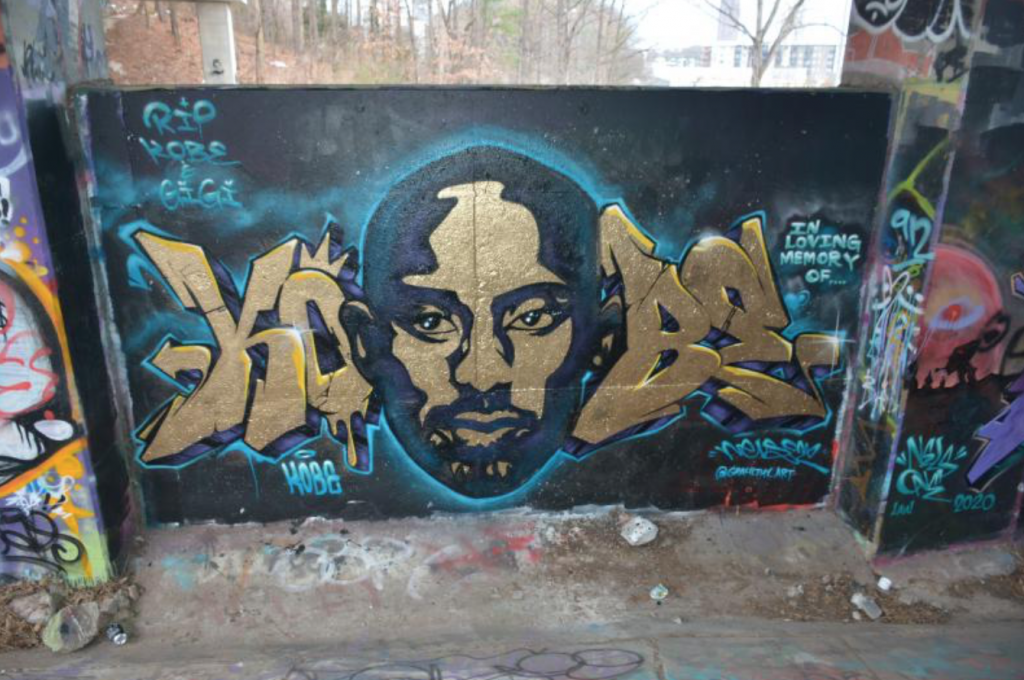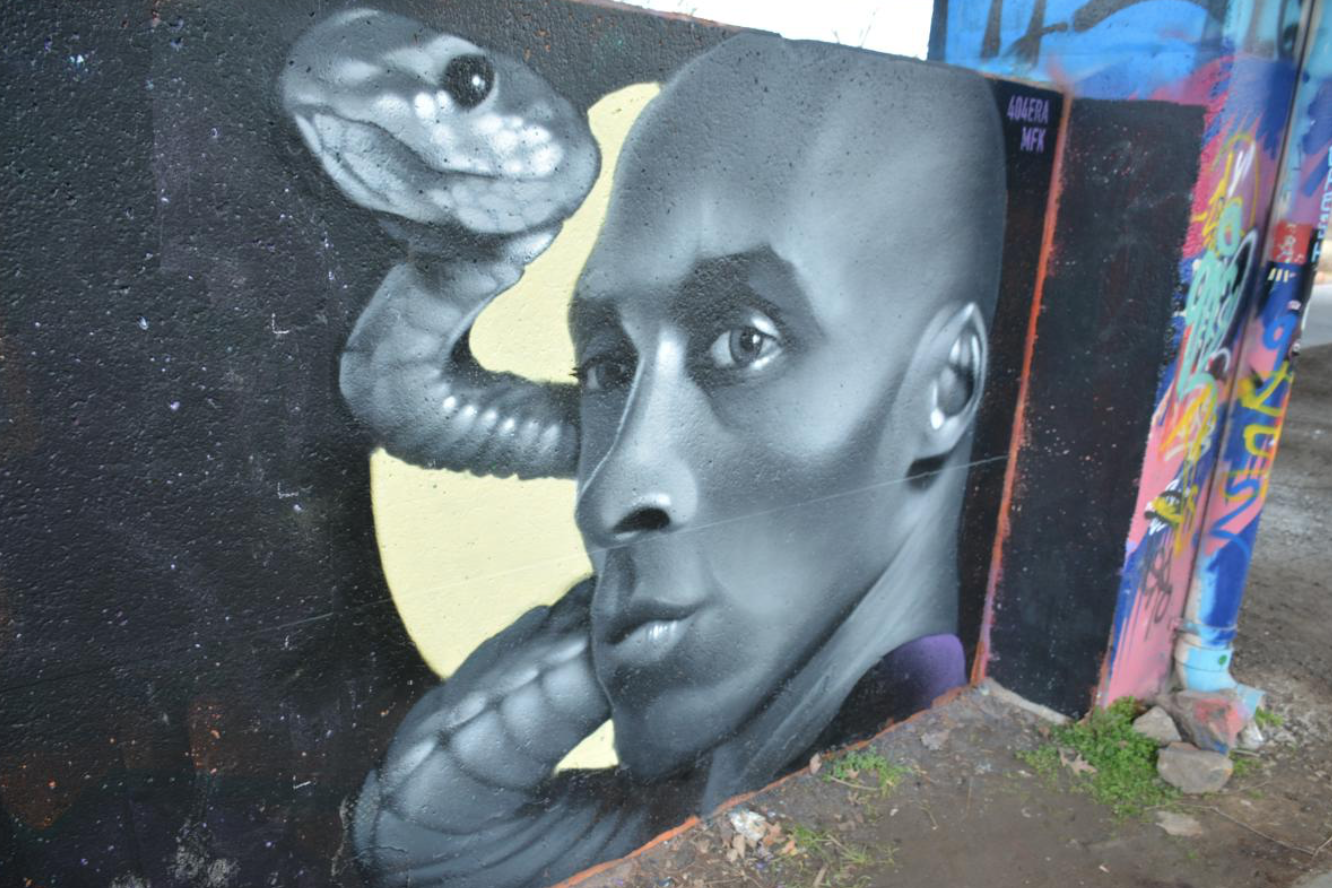 Austin, Texas
The artist who painted this mural on the side of a sushi eatery in Austin said losing Kobe was like watching a Super hero die.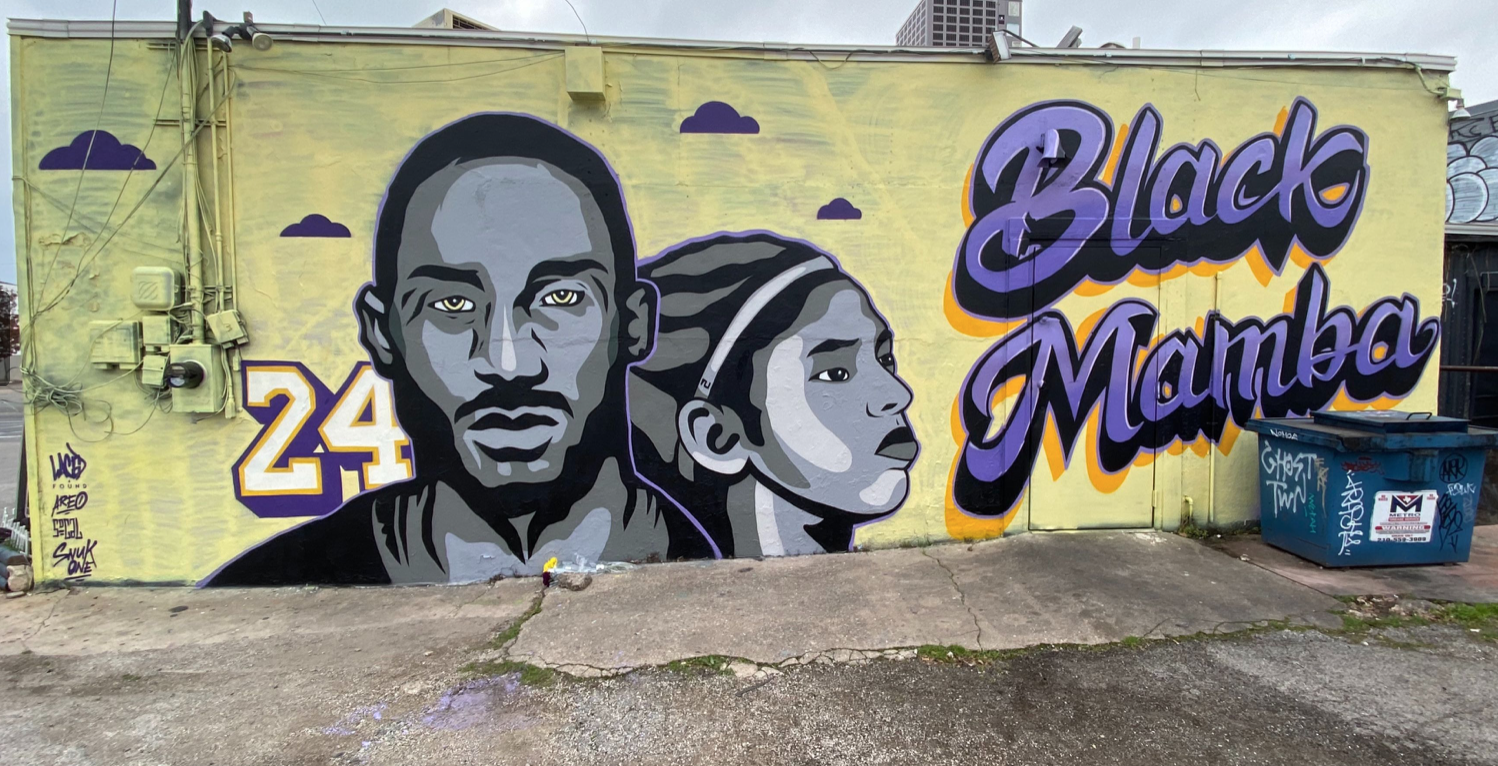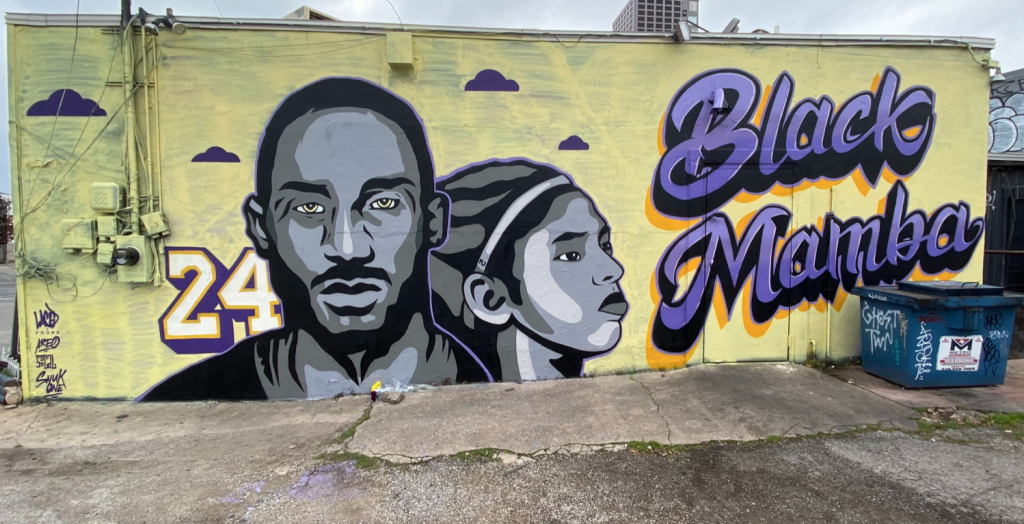 Australia
This Mural in Australia is actually two amazing pictures on one building. One side depicts a young Kobe with the word Mamba painted below, the other side is Kobe later in his career with the word mentality.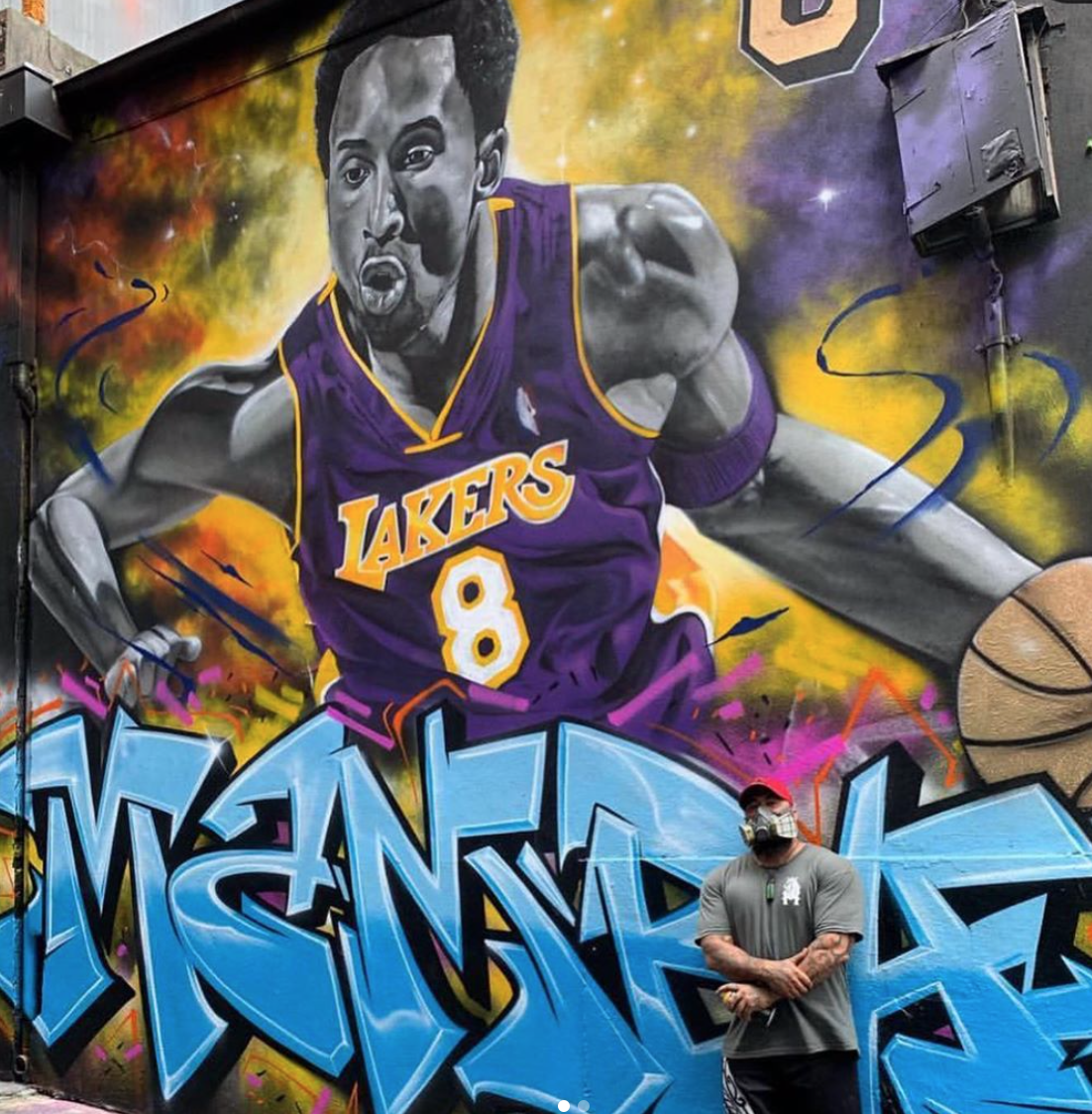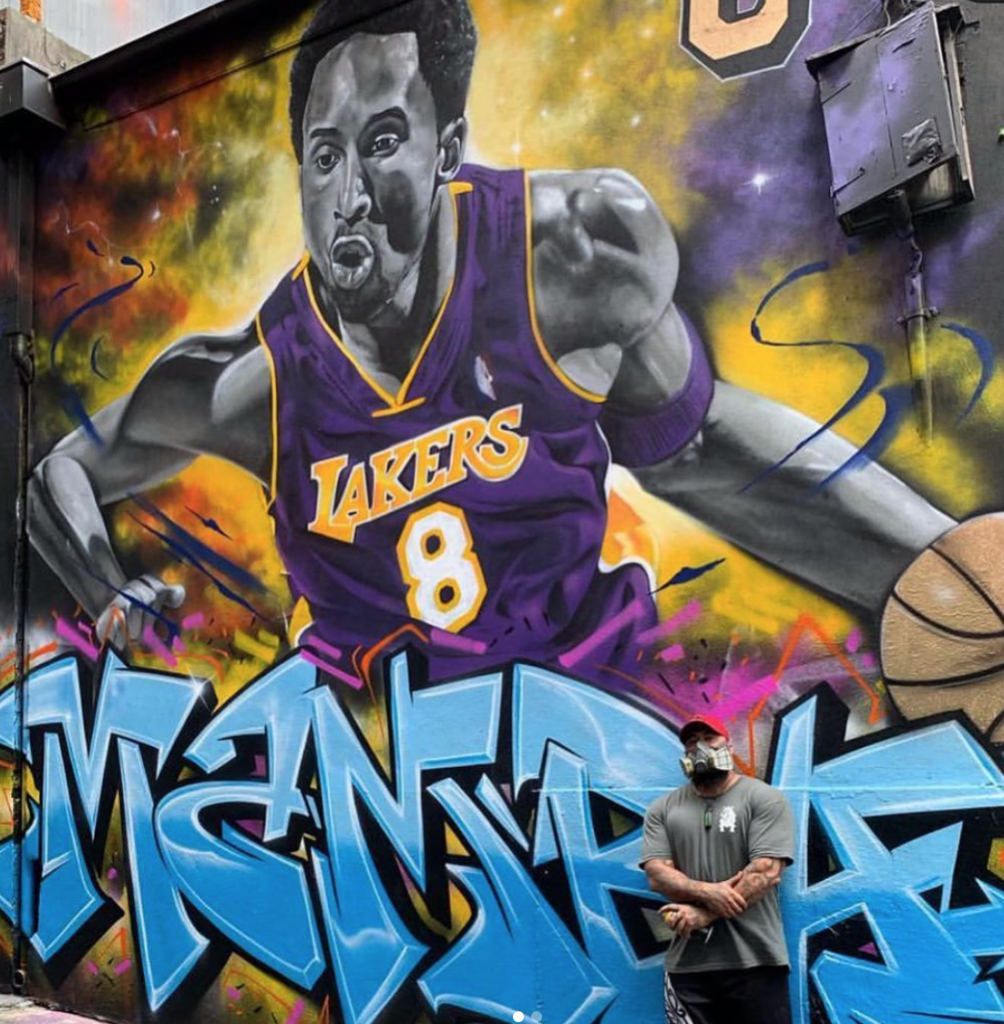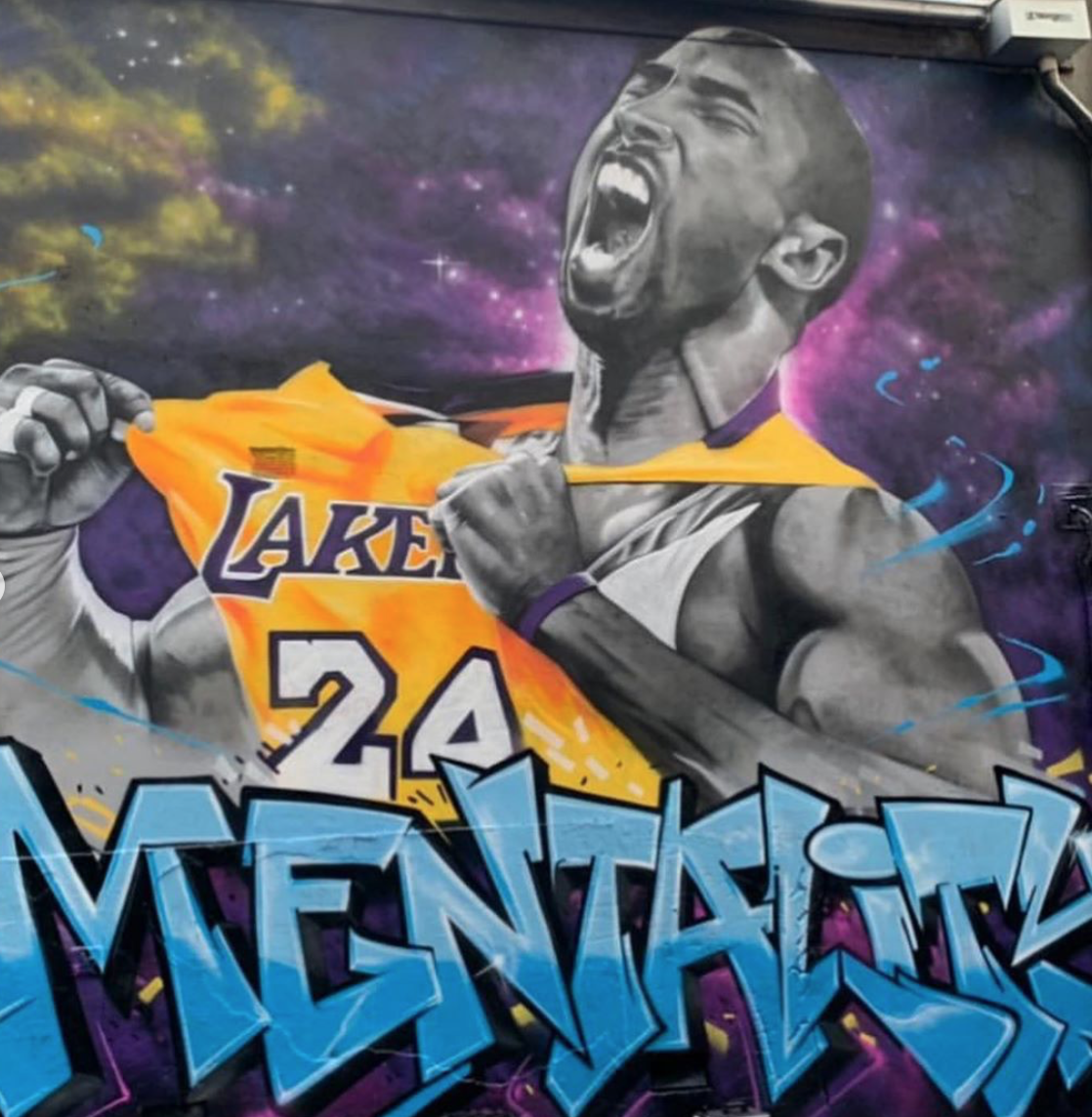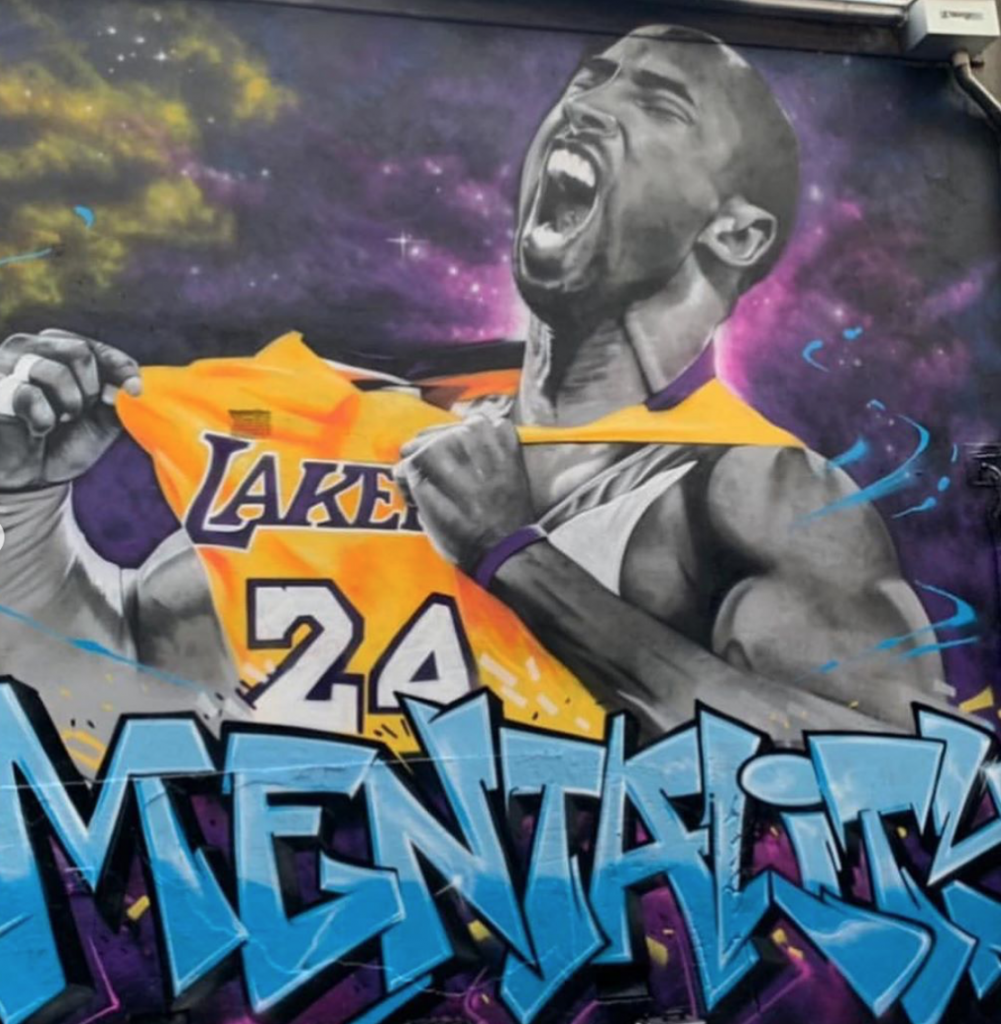 Madrid
Bryant visited Spain often and loved to go see soccer super club Barcelona. This mural is inside a building on the outskirts of the city.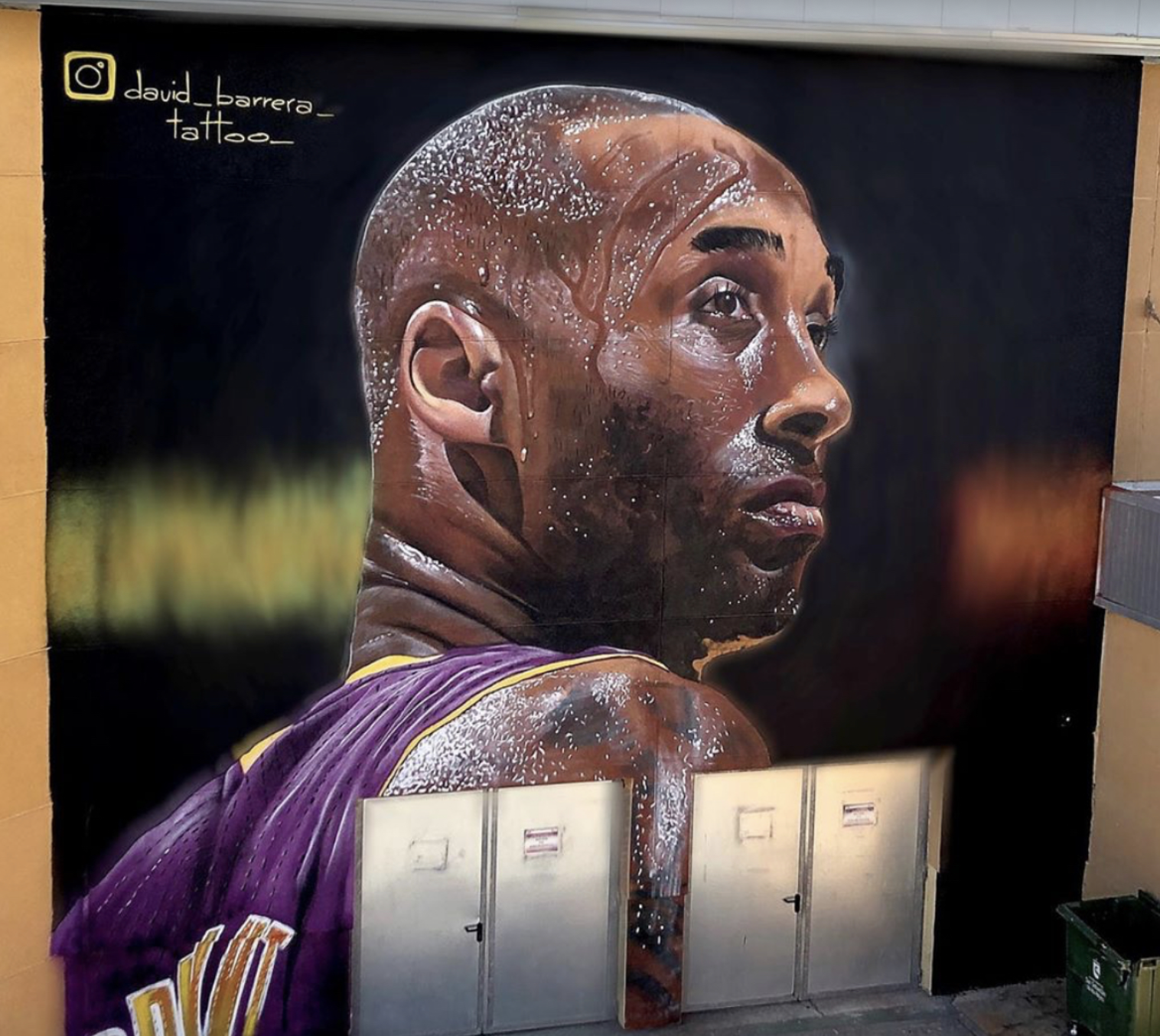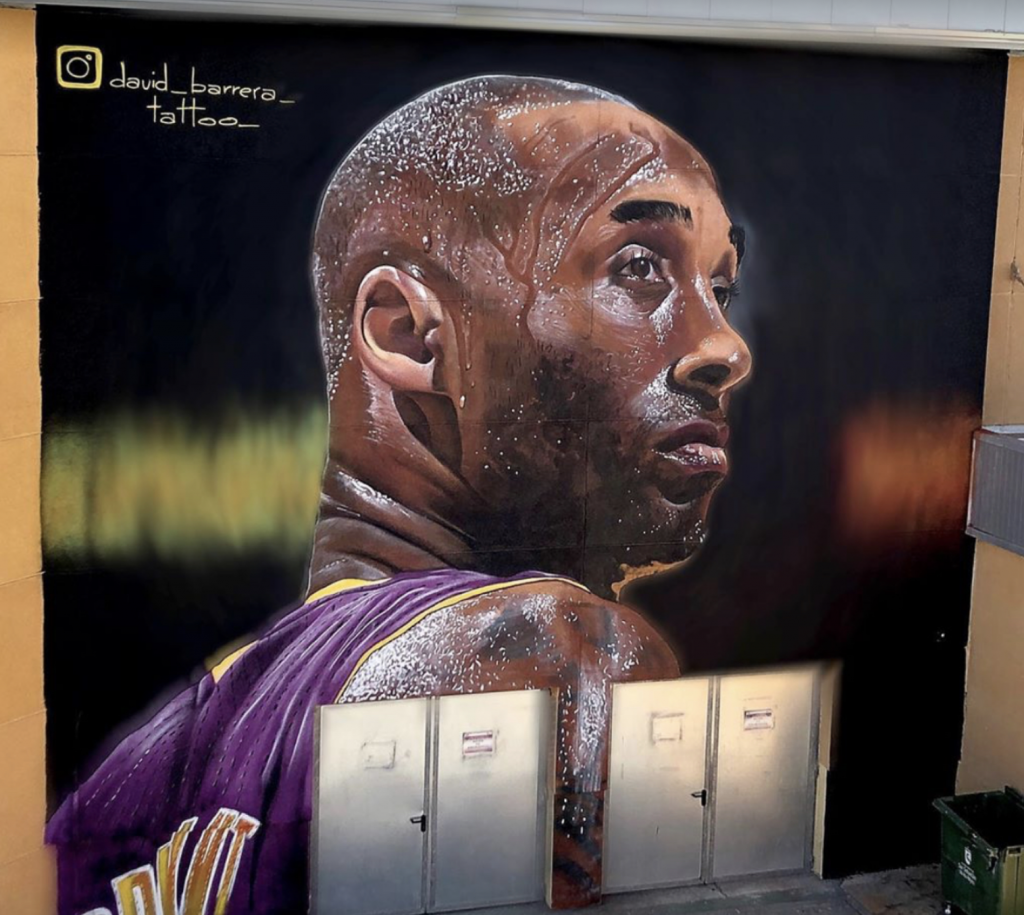 Check back here as our list of murals and tributes grows and also checkout the instagram account @kobemural they are doing a great job finding new art work around the world.
Eric has revolved in and out of passport controls for over 20 years. From his first archaeological field school in Belize to rural villages in Ethiopia and Buddhist temples in Laos, Eric has come smile to smile with all walks of life. A writer, photographer and entrepreneur, the LA native believes the power of connectivity and community is enriched through travel.