"My story began in this town," Kobe Bryant shared during a 2016 interview with Italian newspaper il Resto del Carlino. "La mia storia è cominciata da questa città."
The town the late NBA legend spoke of is Reggio Emilia, an Italian village where a youthful Kobe first learned to dribble, pass, shoot and compete relentlessly at basketball. The Laker legend and his siblings relocated to Reggio Emilia from the United States so their father Joe could hoop professionally for various regional teams. It's the near-decade a young Kobe spent in Italy that the two-time NBA Finals MVP credited for developing his fundamentals.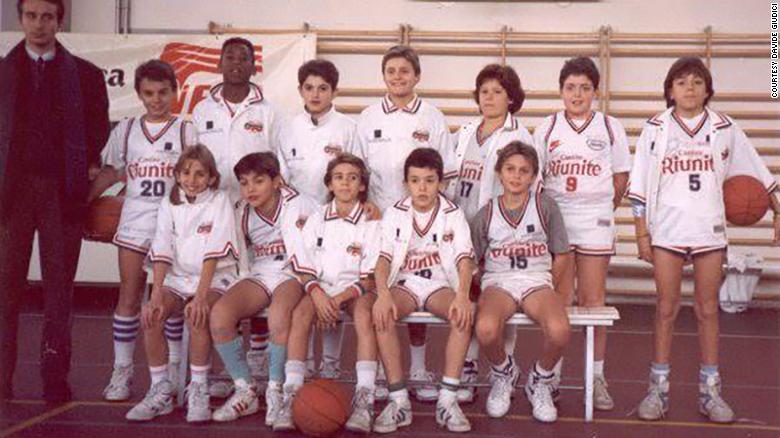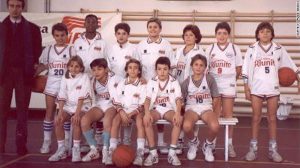 The five-time NBA champion died Sunday in a helicopter crash along with his 13-year-old daughter Gianna and seven others. Bryant's adopted hometown was quick to honor him with the mayor announcing on Monday that a new square in front of the basketball gym will be named after global figure. "Kobe Bryant grew up here and was, for all of us, a 'Reggiano,'" the town's mayor Luca Vecchi penned on Facebook. "Today he left us — a basketball legend that the whole town will remember forever with affection and respect."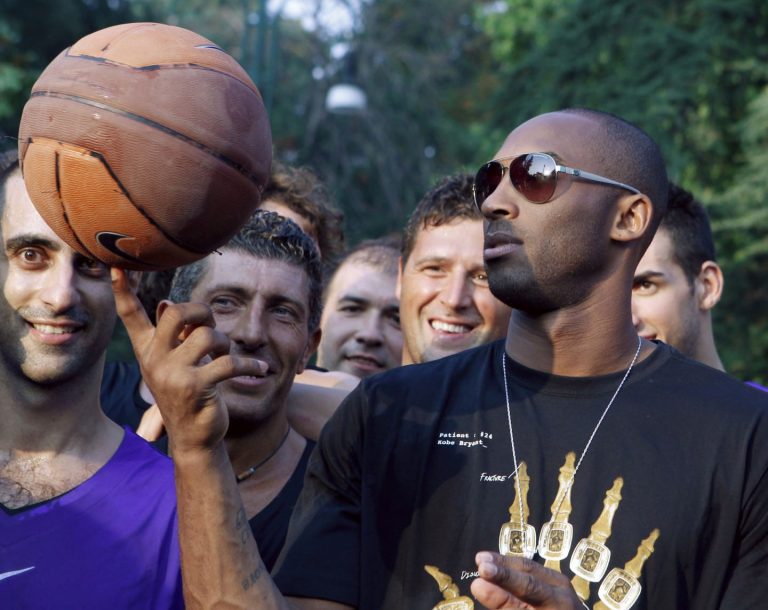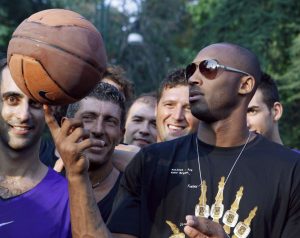 In 2016, Kobe returned to Reggio Emilia where locals celebrated him on the public basketball court he once emulated his father on. "Would you believe that one of the best players in the NBA could grow up here? There is nowhere further from Los Angeles," he explained in fluent Italian during an interview. "It means every dream is possible … I have so many special memories. Here I could go around on a bicycle, go and eat an ice cream with my friends."
Kobe likely shared a lot of his joyful memories of Italy with another iconic Laker, Magic Johnson. "I used to love talking to him about Lakers basketball, being fathers and husbands and how much we loved Italy. I will miss those conversations and him so much," Johnson tweeted shortly after the news of Kobe's passing. 
Kobe and I shared so many special conversations about life and basketball. We had so much in common off the court. I used to love talking to him about Lakers basketball, being fathers and husbands and how much we loved Italy. I will miss those conversations and him so much. pic.twitter.com/PIv7obzr2x

— Earvin Magic Johnson (@MagicJohnson) January 26, 2020
Kobe's life will be celebrated in Italy all week. The Italian basketball federation said Monday there will be a minute of silence for all games "in every category for the entire week." "It's a small but heartfelt and deserved gesture to honor the life and memory of Kobe Bryant, an absolute champion who always had Italy in his heart," the federation said. "Kobe was and will always be linked to our country."
Bryant, like most European children, also grew up watching soccer. "I have been an AC Milan supporter since I was a boy" #24 shared while visiting the team a few years ago. "Being here is a great honor for me. AC Milan has always been my favorite side. It always has a special place in my heart. Back in LA, I have a Milan scarf and shirt hanging up in my locker room. And I see them everyday." The Rossoneri team will join the basketball federation in holding a moment of silence during their next game, and will be playing wearing black armbands to honor the self-proclaimed Black Mamba.
We have no words to express how shocked we are to hear of the tragic passing of one of the greatest sportsmen of all time and Rossonero fan, Kobe Bryant. All our thoughts are with the families of those affected by this tragic accident. You will forever be missed, Kobe 🙏❤️🖤 pic.twitter.com/FOd365chEL

— AC Milan (@acmilan) January 26, 2020
RIP, Kobe.
Eric has revolved in and out of passport controls for over 20 years. From his first archaeological field school in Belize to rural villages in Ethiopia and Buddhist temples in Laos, Eric has come smile to smile with all walks of life. A writer, photographer and entrepreneur, the LA native believes the power of connectivity and community is enriched through travel.