Eiffel Tower in Paris, Empire State Building in New York, Leaning Tower of Pisa in Rome… If you haven't been there to check them out in person, chances are you have seen these landmarks in a picture. And they are quite impressive. BUT what if I told you there are so many more of these amazing places that are off the beaten path.
MARFA, TX
Why go shopping in Milan, when you can visit Prada's stand-alone store in the middle of the Texan dessert?
You'll have to fly into El Paso and drive about 3 hours through the dessert to get to the city of Marfa, Texas. The store is most impressive during the sunrise or sunset hours. Get your shopping on and enjoy the unique backdrop for one of a kind pictures. FYI – Beyonce was here. That's all you need to know.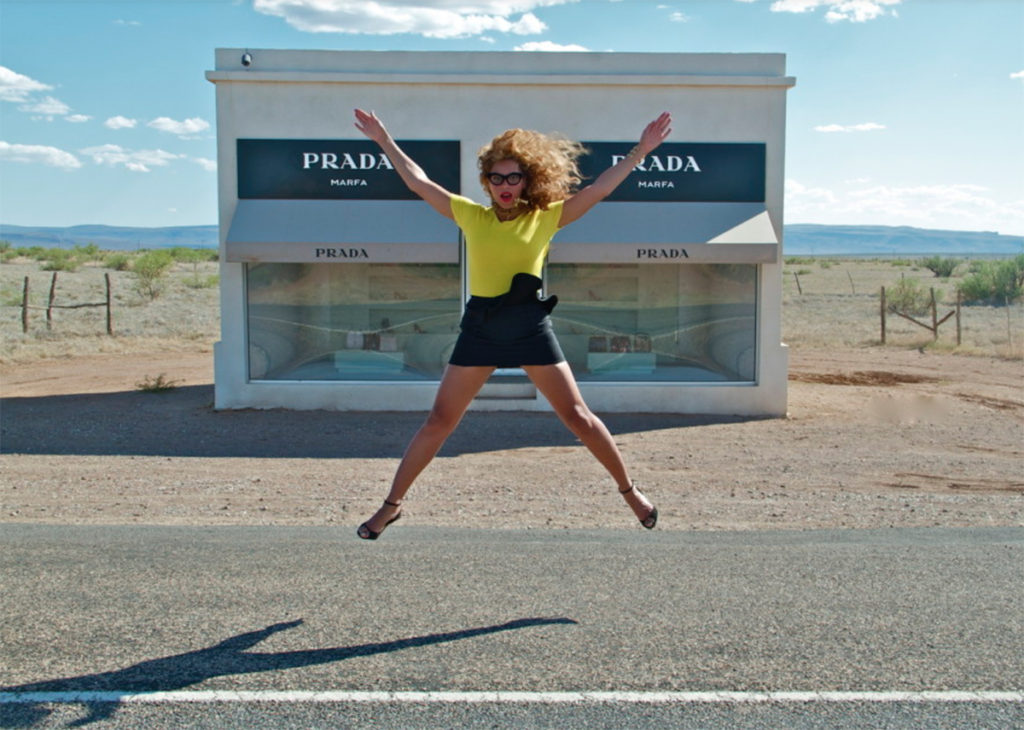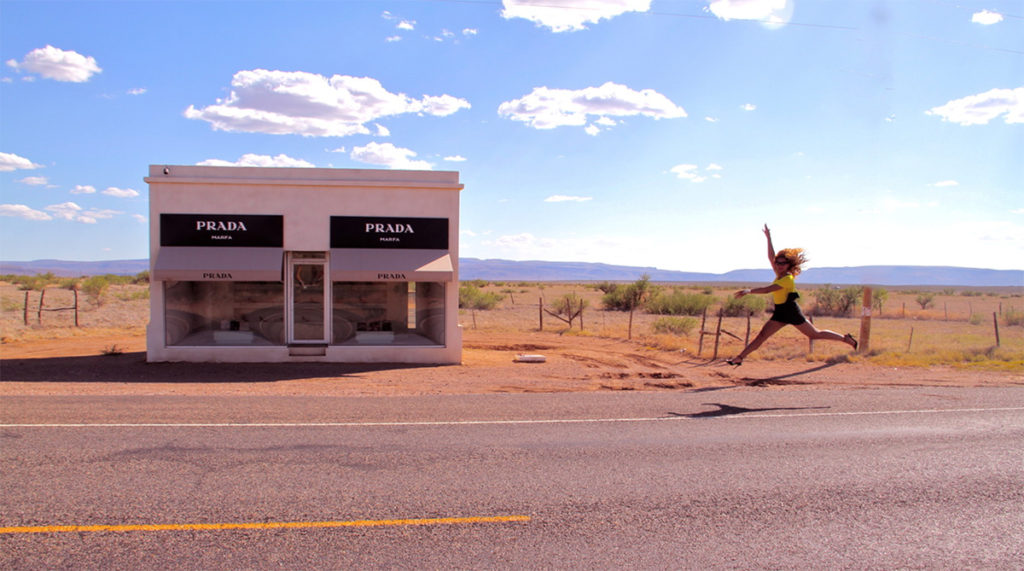 ENNETBURGEN, SWITZERLAND
When I think of Switzerland, I immediately have images of sheets of snow covering mountain tops, hiking through the Swiss Alps and of course, chocolate. Preferably hot chocolate in front of a cozy fire.
If you make the trek to Switzerland, you have to stay at Hotel Villa Honegg in Ennetburgen, Switzerland. They have become famous for having the world's most desirable infinity pool overlooking Lake Lucerne. The pool has even been nicknamed the Stairway to Heaven. This place is AWESOME. Doesn't come cheap….It'll cost you around $2000US per night to stay there. Small price to pay to get close to heaven!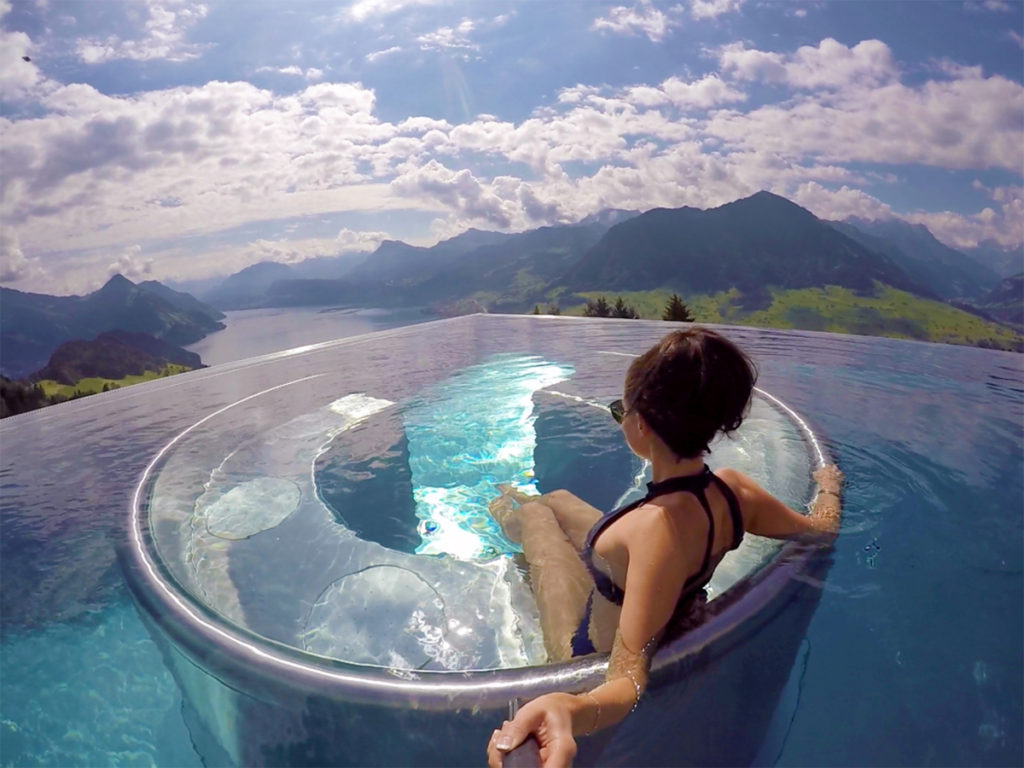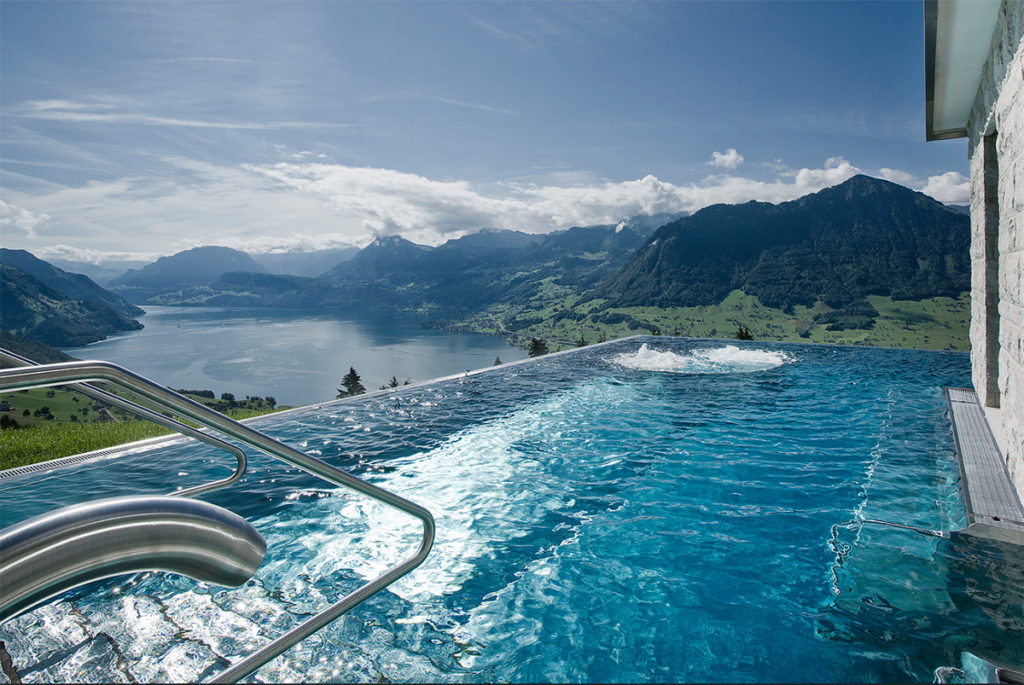 "LA MANO DEL DESIERTO"
Did you know there is a hand that sticks out of the desert in South America? The Atacama Desert in northern Chile, about 7 hours from Santiago, has one of the most unique sculptures called "La Mano del Desierto" or "Hand of the Desert". Imagine standing in front of a hand taller than an NFL goalpost! Sculptor Mario Irarrazabal was commissioned by the city to add a little something to the emptiness of the Atacama desert. This sculpture brings meaning to off the beaten path!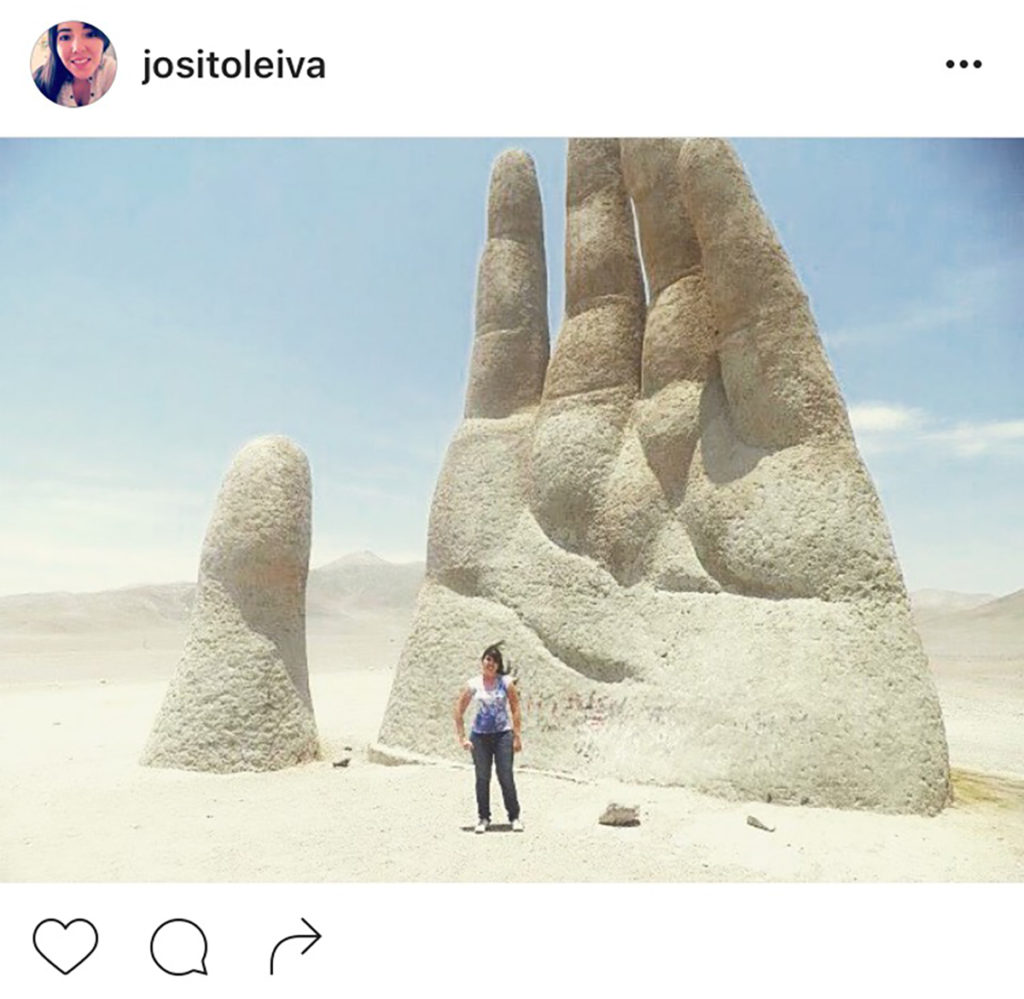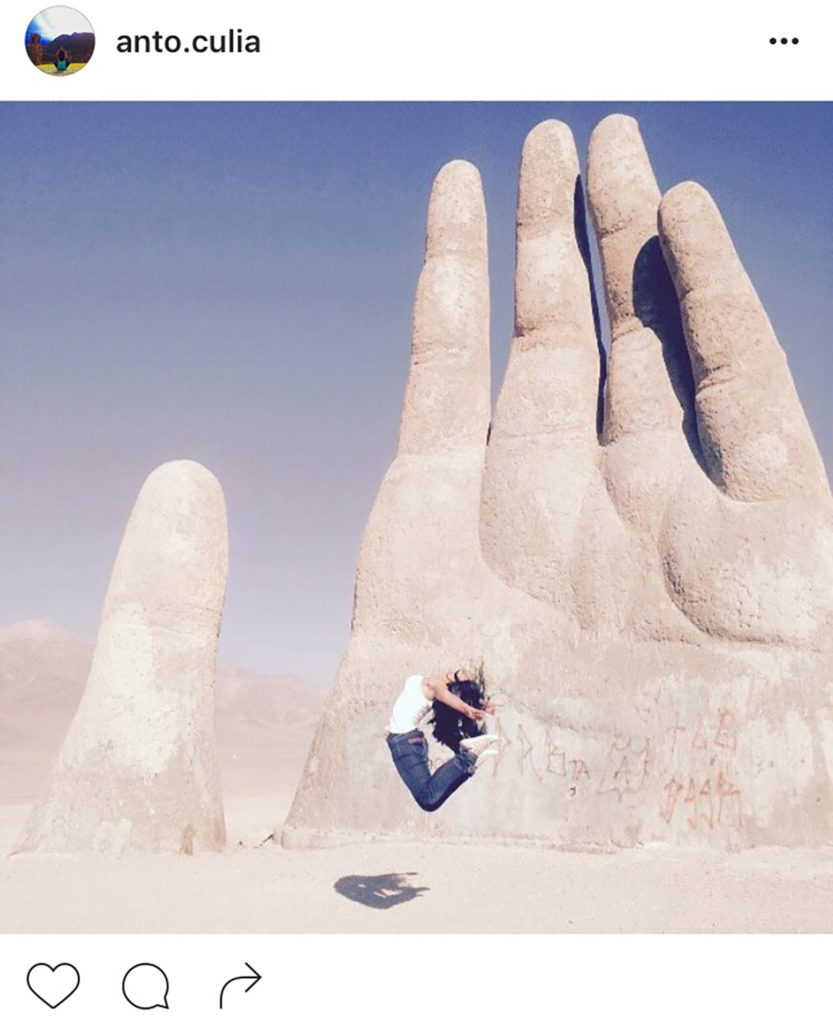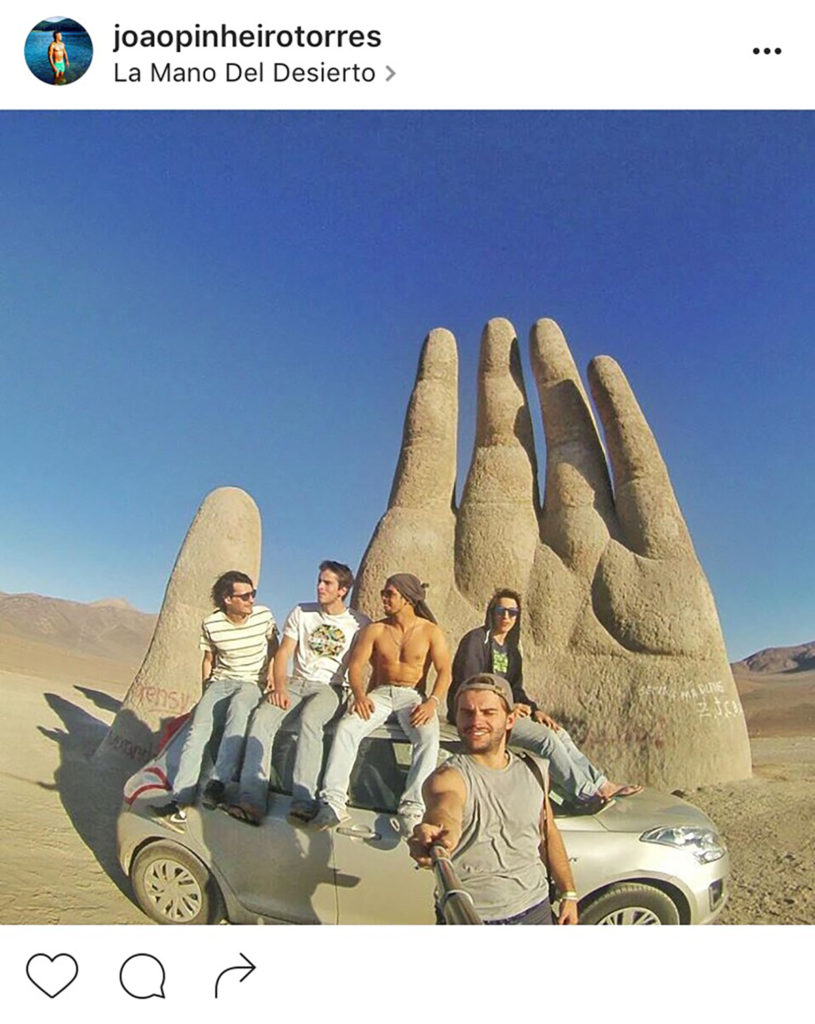 "THE SWING AT THE END OF THE WORLD"
When you're done high-fiving "La Mano del Desierto", make your way up to Baños, Ecuador. Baños, known for their natural hot springs and "miracle" cures sits 3 hours south of the Ecuadorian capitol, Quito. Play in the cities fountains of youth, and once you are refreshed, make your way up to the main attraction, La Casa Del Arbol. Daredevil or not, suck it up because you have the chance to swing on what is known as "The Swing at the End Of the World" . You'll be swinging 2600 meters above sea level, with views of the Tungurahua volcano. Which is still an active volcano! This spot is easy on the wallet, about $1 to use the swing.