JetBlue is giving new meaning to the word, "selfie". The airline has announced it will collaborate with U.S. Customs and Border Protection (CBP) and SITA to test a new paperless and deviceless self-boarding process as part of ongoing trials to implement a biometric exit process in the future. JetBlue will be the first airline to integrate with CBP to use biometrics and facial recognition technology to verify customers at the gate during boarding.
The new biometric self-boarding process will be introduced on flights from Boston's Logan International Airport to Aruba's Queen Beatrix International Airport in June, and will be available to any passengers who want to opt in, without having to pre-register.
Passenger's will simply step up to the camera for a quick photo, the system will instantly match the image to passport, visa or immigration photos in the CBP database and verify flight details. The customer will be notified on an integrated screen above the camera when they are cleared to proceed to the jet bridge.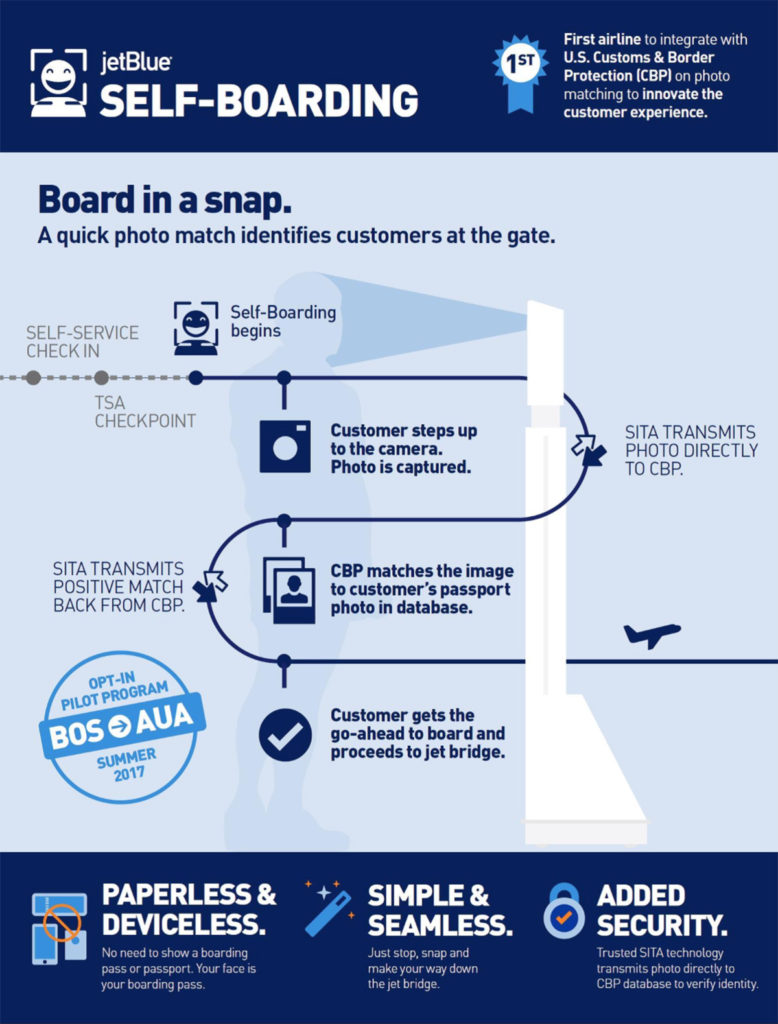 Sounds super futuristic, right!? The use of biometrics has experts saying that the use of a paper passport might one day be obsolete.  Until then, say cheese!