Americans protesting racism aren't the only ones fed up with ignorant heehaws and their foolish bigotry. The Black Lives Matter movement is gaining steam internationally as more and more cities fill with protestors declaring in unison that Black lives indeed do MATTER. Peaceful movements in London, Copenhagen, Toronto, and Vancouver have made the rounds but the intensity of these marches is picking up in other parts of the world, and in some cases, the effort may be welcome.
BELGIUM 
Belgian protestors mimicked the defacing of Confederate statues in the states by wrecking a bust of King Leopold II, a long-dead p.o.s. responsible for the deaths of up to 10 million Congolese. The bronze was covered in red paint and gagged with a cloth inscribed with the words "I Can't Breathe" written on it. Another statue of Leopold was also defaced.
#blacklivesmatter energy in Ghent, Belgium where a statue of King Leopold II was covered in red paint. This man has blood on his hands. If you don't know about him, here's a thread: 1/12 pic.twitter.com/qjSl4Qug8v

— Axel Folio, PhD (@ISASaxonists) June 4, 2020
a Belgian street artist also graffitied the same words across the train. There's now a movement in the country to keep the train as-is for historical conversation.
READ!!!

An artist painted a train in Belgium with graffiti(See video) he painted George Floyd's last words "Please, I can't breathe"

The train company (Belgianrails) wants to take the graffiti off. But this is history!
Please sign the petition!#BlackLivesMatter #BLM pic.twitter.com/z2CtxiZ1EI

— positive energy ³²¹ (@Looking4Oomf) June 3, 2020
GREECE
In Greece, thousands of protestors took their frustrations with racism to the streets of Athens in peaceful protests, but a more dangerous display of rebellion broke out in front of the US Embassy. There, individuals were filmed trying to burn down the facility.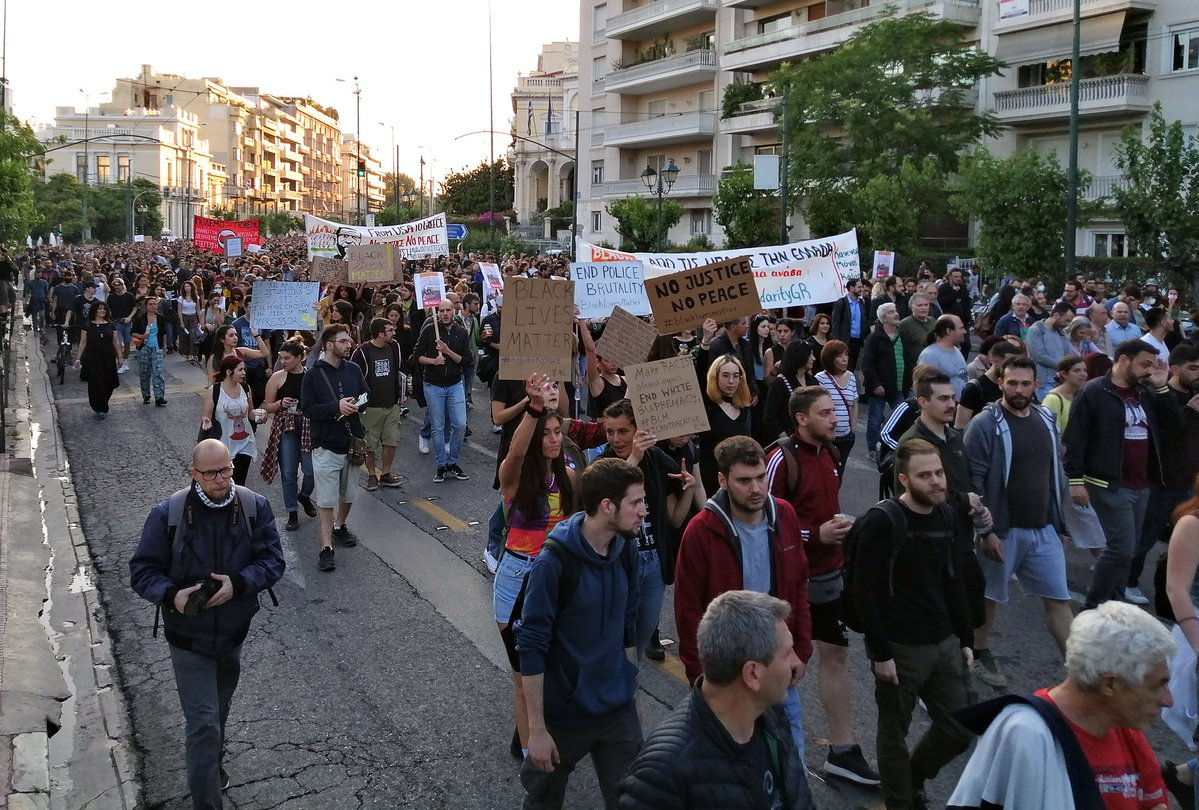 The Greeks saw France and Amsterdam and said hold my beer.

— CantThinkOfOne (@ILuhsHappoIDo) June 4, 2020
LONDON
British-Nigerian actor John Boyega has been clapping back at lowlife racist trolls since appearing in the trailer for Star Wars: The Force Awakens, and he's certainly not flipping the script during London protests. The actor said his anti-racist vocalism could lead to Hollywood castigation during an impassioned speech about to thousands of onlookers. "Look, I don't know if I'm going to have a career after this, but f**k that!" Since then, several directors include Jordan Peele have said they will make sure Boyega continues landing roles.
John Boyega at BLM protests in London. The pain in his voice. pic.twitter.com/915r2t8YNd

— Hasan Patel 🌹 (@CorbynistaTeen) June 3, 2020
There have also been protests in Dublin, Hong Kong, Argentina, Switzerland, Spain, and Palestine where this mural was spray-painted onto the structural remains of a likely bombed structure.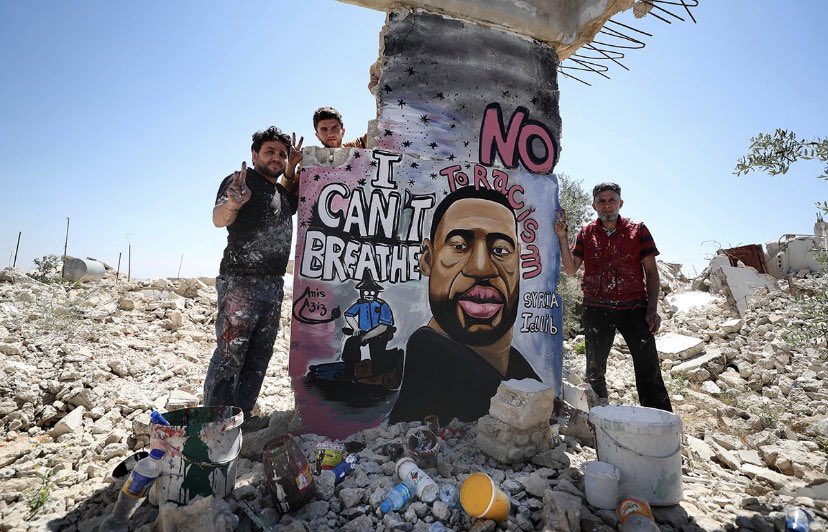 #BLM demonstration today in Zurich, Switzerland. Despite corona regulations, there were close to a 1000 young people walking through the streets. As far as I noticed, everything went peacefully. pic.twitter.com/EBfGIEY7u8

— Tasha 💜🍂 (@YourMajestyJin) June 1, 2020
Black Lives Matter protest – Dublin, June 1st, 2020#BlackLivesMattter #BLM pic.twitter.com/CUECOg3LxU

— Sally 🐍 (@SallyNiThuama) June 2, 2020
Since not a lot of people are aware of it but manifestation against racism were also held in Tokyo (Japan) #BlackLiveMatter #BLACK_LIVE_MATTER pic.twitter.com/CC5rW0VRLV

— BTS SNIPER⁷ bIm ACAB (@BTS_SNIPPER) May 31, 2020