The West African country of Ghana is having a moment and our objective in this moment is connecting you with the magic. Bordered by Côte d'Ivoire to the west, Burkina Faso to the north and Togo to the east, Ghana is spearheading a tourism boom throughout Africa. The ministry of tourism expects over a million visitors this year and already have receipts from over 750,000 to bolster those hopes.
Many of us may not make it to Ghana before this decade is over, but a trip in the immediate future could be a great start to a new era. Before deep diving into airfares and hotel rates though, these are some things to know about the country that seems to be on everyone's must visit list.
1. Ghana official langage is English, making it an easy destination for first time travelers.
2. The Global Peace Index ranks Ghana as one of the most peaceful countries in Africa.
3. The name of the capital city "Accra" comes from the Akan word 'nkran' which translates to "ants." Accra is named after the insects because of an abundance of anthills that once surrounded the area.
4. Pack lightly if visiting Accra. It's one of the hottest cities in Africa with temperatures ranging above 81F and above year-round.
5. Soccer is the country's national sport.
6. Potentially a chocolate lover's paradise, Ghana is the world's second largest producer of cocoa beans.
7. English may be the more popular spoken tongue, but over 50 other ethnic languages are spoken throughout the country.
8. Visit Lake Volta. The world's largest manmade lake covers 3.6% of the Ghana's total area.
9. You can't just go. To enter Ghana, visitors need to obtain a visa by applying at a Ghanaian embassy. You'll also need to produce a yellow fever vaccination certificate.
10. Whether you're in the market for fowl or a handbag, you'll likely find it at Kejetia: the largest market in West Africa.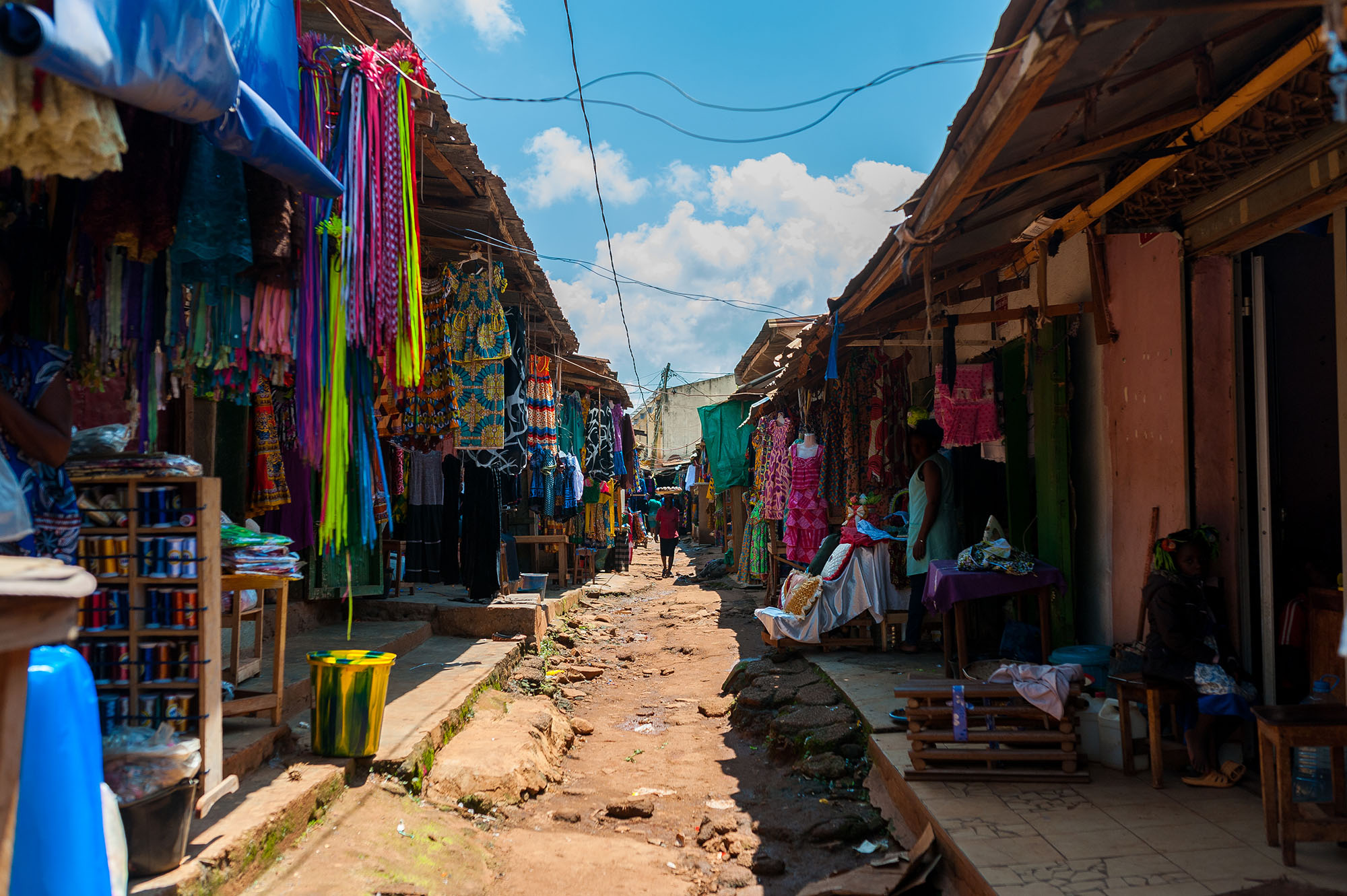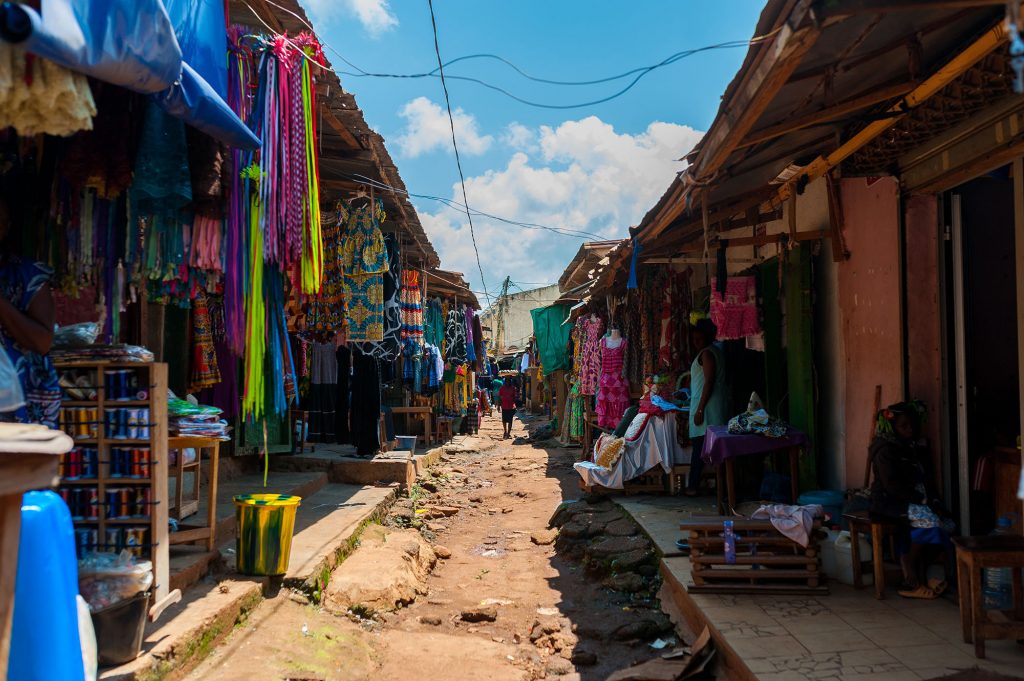 11. Accra is a young persons town. More than half the city's population (56%) is under the age of 25.
12. Definitely DO NOT hand anything to someone using your left hand, and the same goes for accepting something with that hand. The action is considered an insult.
13. The deceased are often buried in elaborate and ornate "fantasy coffins" called abebuu adekai. The coffins are personalized, carved and painted to resemble anything from a snake or bird to an airplane.
14. W.E.B. Dubois, who spent his final years in Accra, is buried here. And his home now operates as the Du Bois Memorial Centre, a #ForTheCulture destination.
15. There are over 650 varieties of butterflies in Ghana.
16. Founded in 1421, the Larabanga Mosque, is one the oldest in West Africa.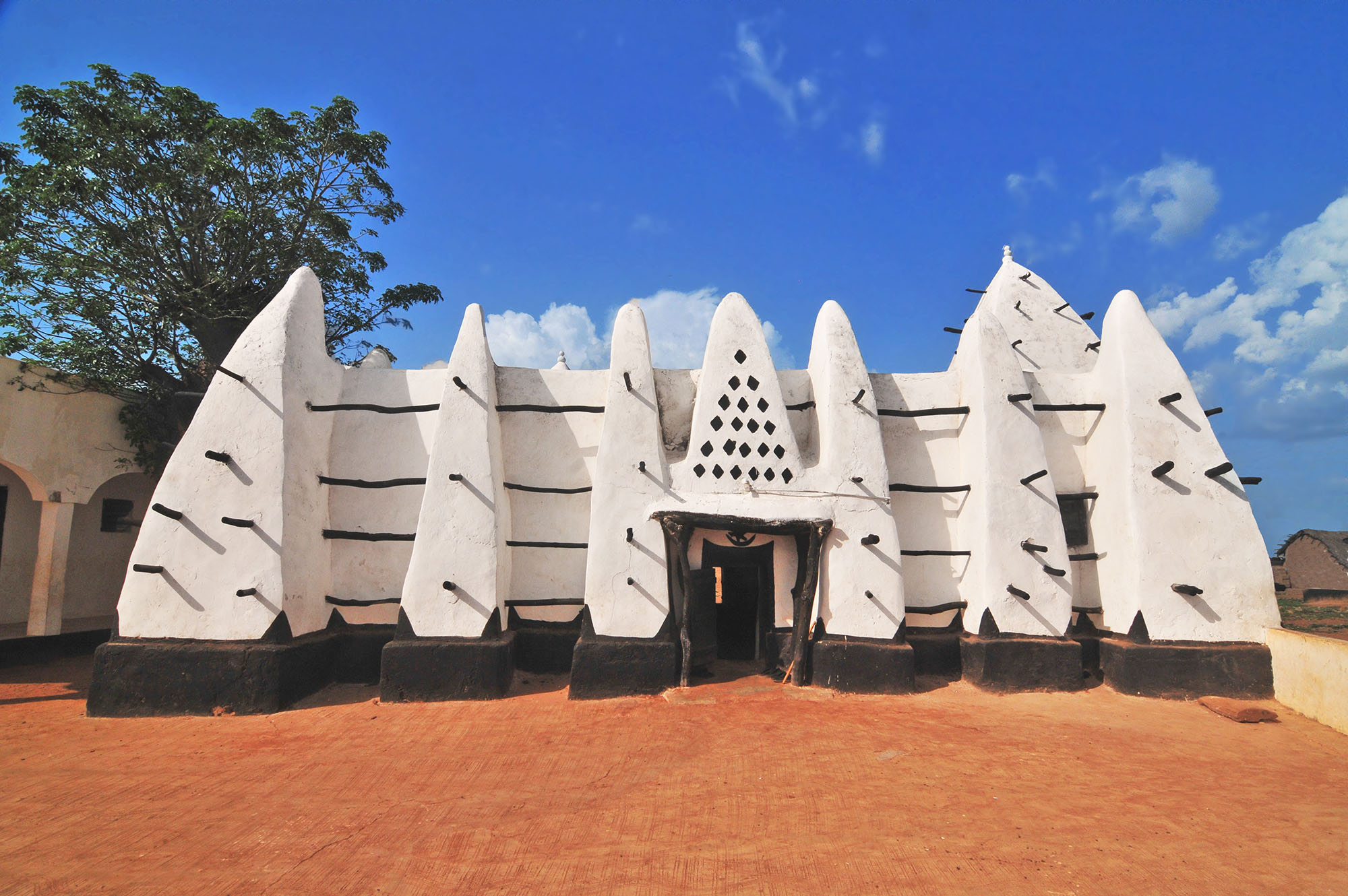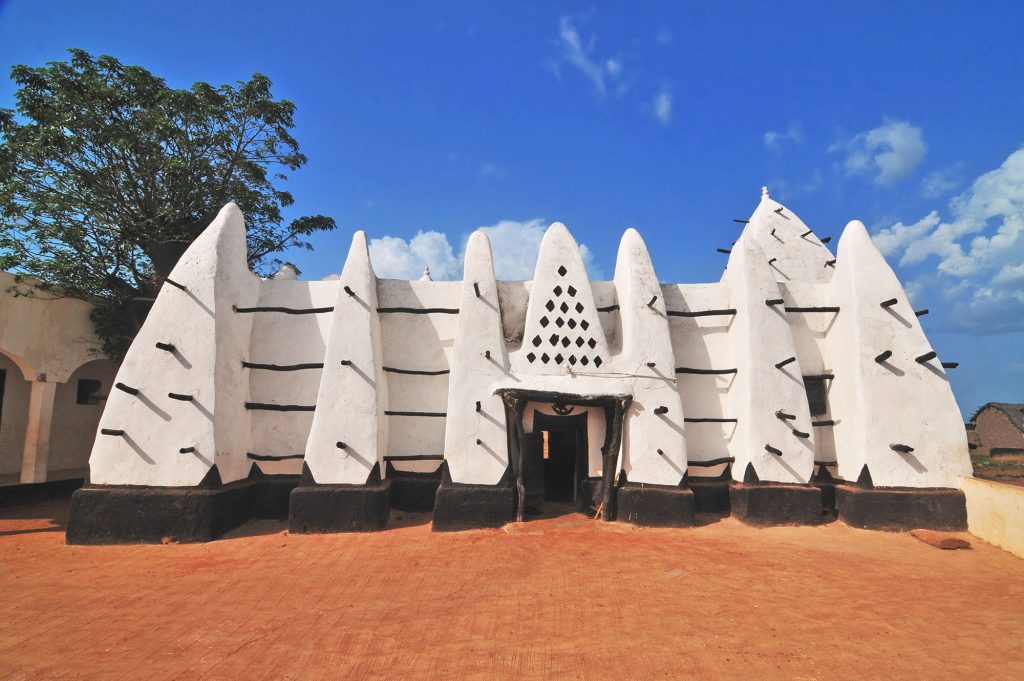 17. Ghana is a religiously tolerant country. Muslims, Christians and others live together relatively peacefully.
18. The colorful clothing of the Ghanaian people is called kente cloth.
19. Between Mole and Kakum National Parks, wildlife enthusiasts can expect to spot buffalo, roam antelope, forest buffalo, Mona-meerkats, civets, elephants, warthogs, hyenas and leopards.
20. The black star seen on the country's flag and some national monuments is an homage to Pan-Africanist Marcus Garvey's Black Star Line. A steamship corporation that played a significant role in Harvey's back to Africa aspirations.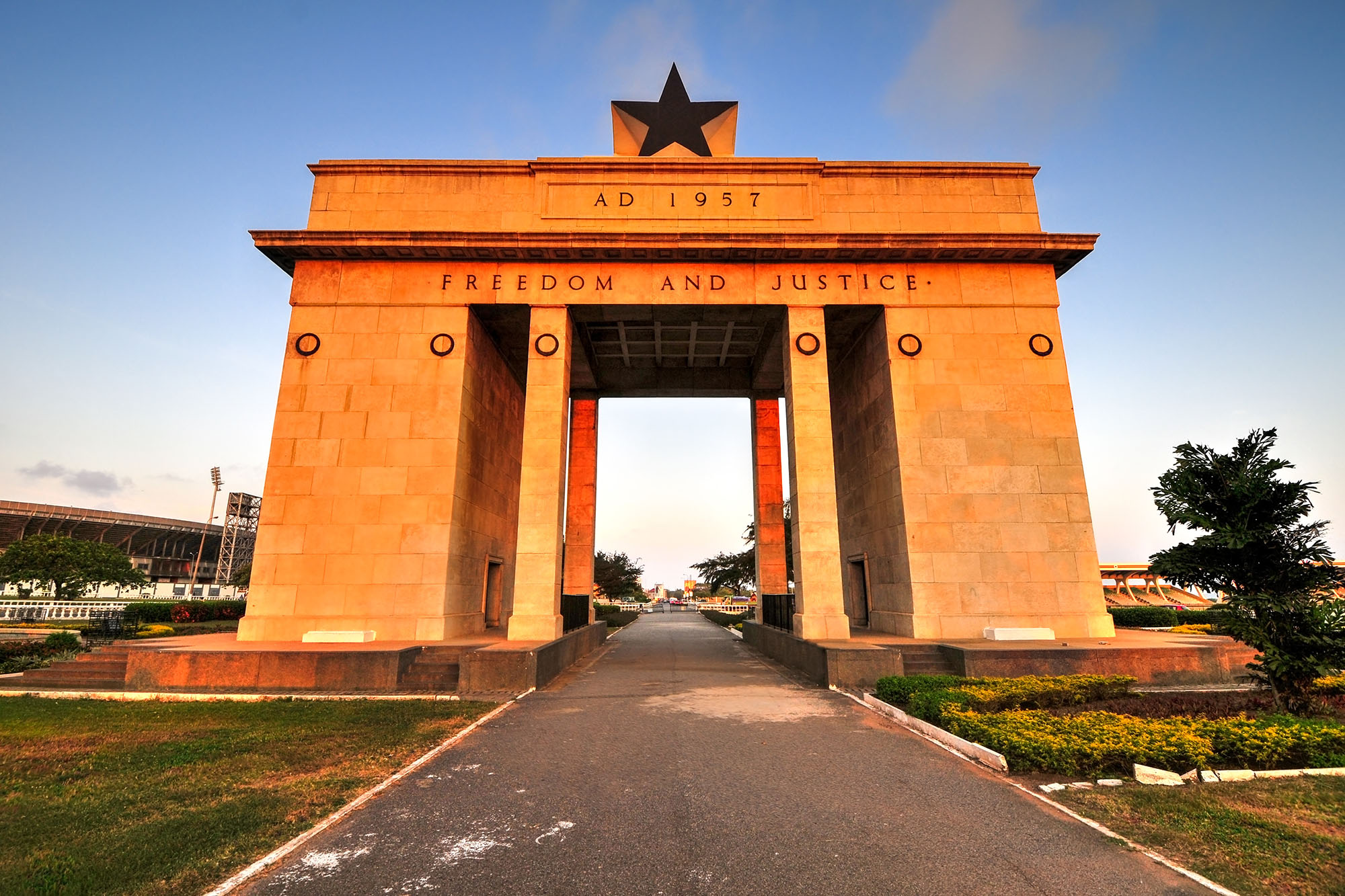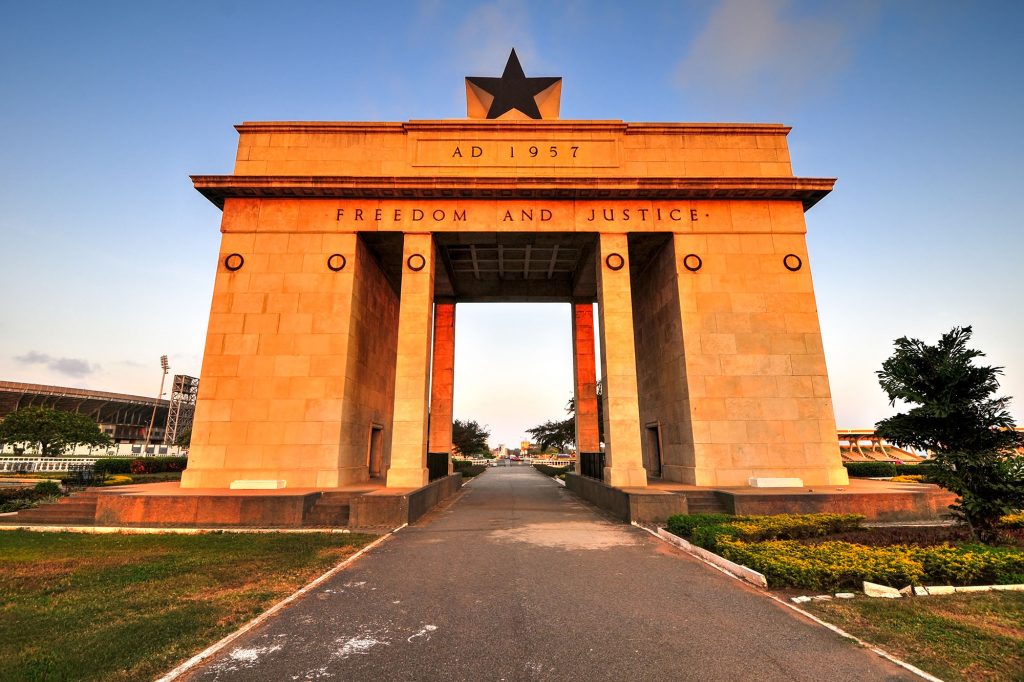 Eric has revolved in and out of passport controls for over 20 years. From his first archaeological field school in Belize to rural villages in Ethiopia and Buddhist temples in Laos, Eric has come smile to smile with all walks of life. A writer, photographer and entrepreneur, the LA native believes the power of connectivity and community is enriched through travel.