Back in the 90s, a Los Angeles sculptor was thrown into a "sexist or nah?" debate over his vision for a Duke Ellington statue. Robert Graham's original design featured nine nude women holding the legendary musician and his piano on a platform. Objectors wanted those women clothed, but Graham argued the nine women were muses representing the Greek goddesses from whom the arts and sciences spring. "I don't know what the issue is," he told the press at the time. "There's nudity all over the place. The idea of muses, of things springing from their heads, it's a very classical idea."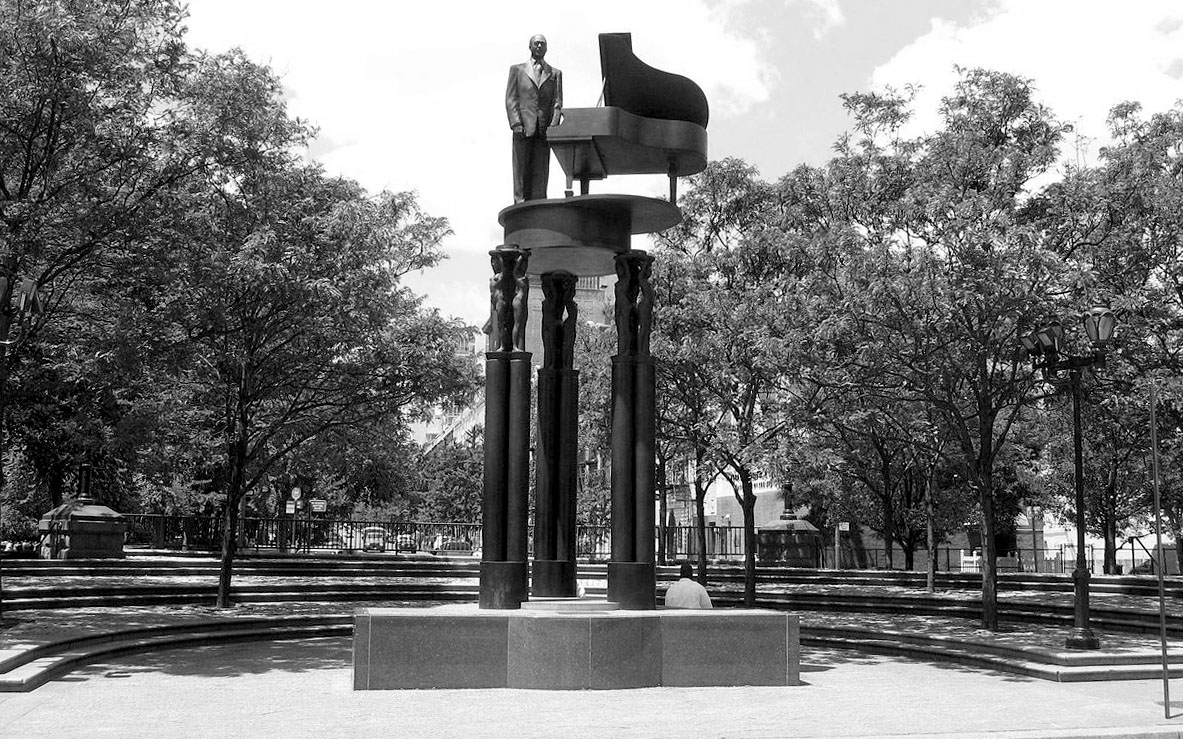 A threat to funding was made, complaints were filed, but the statue of The Duke was placed near the northeast corner of Central Park in 1997. Central Park is one of NY's biggest tourist attractions, so if you find yourself on a walk through the park, go by the statue. Ellington is also one of four African-Americans honored along an area often called "The Gateway to Harlem." Malcolm X, Frederick Douglass and Adam Clayton Powell, Jr. are the others.
Here's where to find the physical manifestation of those honors according to the Central Park website:
Sixth Avenue/Lenox Avenue was co-named Malcolm X Boulevard in 1987.
Seventh Avenue north of Central Park was renamed Adam Clayton Powell, Jr. Boulevard in 1974.
The traffic circle at the Park's northwest corner at 110th Street and Eighth Avenue was renamed Frederick Douglass Circle in 1950 and the section of Eighth Avenue north of Central Park was renamed Frederick Douglass Boulevard in 1977. A statue of Douglass was installed in Frederick Douglass Circle in 2010.