To Berlin's benefit, a growing African community is transporting culinary traditions from the motherland to restaurants centered in the bold German city. The Turkish döner kebab and currywurst will always be popular choices for tourists visiting Berlin, but for a less traditional route with all the appeal, checkout some of these African restaurants in Berlin.
1. Ebe Ano (Nigerian Soul Food)
Ebe Ano means "where it is happening," and I guess you know where this sentence is going so we'll just move right along. This restaurant, located on a quiet street in Berlin's Mitte neighborhood, serves Nigerian and West African food. The chef and owner, Chief Nnamani, is the gregarious type that welcomes patrons and keeps them entertained while methodically expanding their waist lines. Two dishes on the menu you should try are the melon seed with dried fish and palm oil, and the fresh okra spiced with Nigerian ingredients.
Ebe Ano is located at Bamberger Str. 49, 10779 Berlin, Germany.
2. Nil (Sudanese)
We can thank Zambian portrait and documentary photographer Clarita Maria for this recommendation. I met Maria walking the streets of Berlin a few months ago and she was adamant I pop into Nil Sudanesische Küche, a Sudanese restaurant near the East Berlin Gallery. This is one of four restaurants owned by Walid Elsayed and it is affordable AF. Nil is mostly known for falafel drizzled in a house peanut sauce, but the lentil fritters, fried bananas and "African Burger" are also popular options. You'll be hard pressed to spend more than $10 per person here so mark it down budget travelers.
Nil is located at Boxhagener Str. 27, 10245 Berlin, Germany.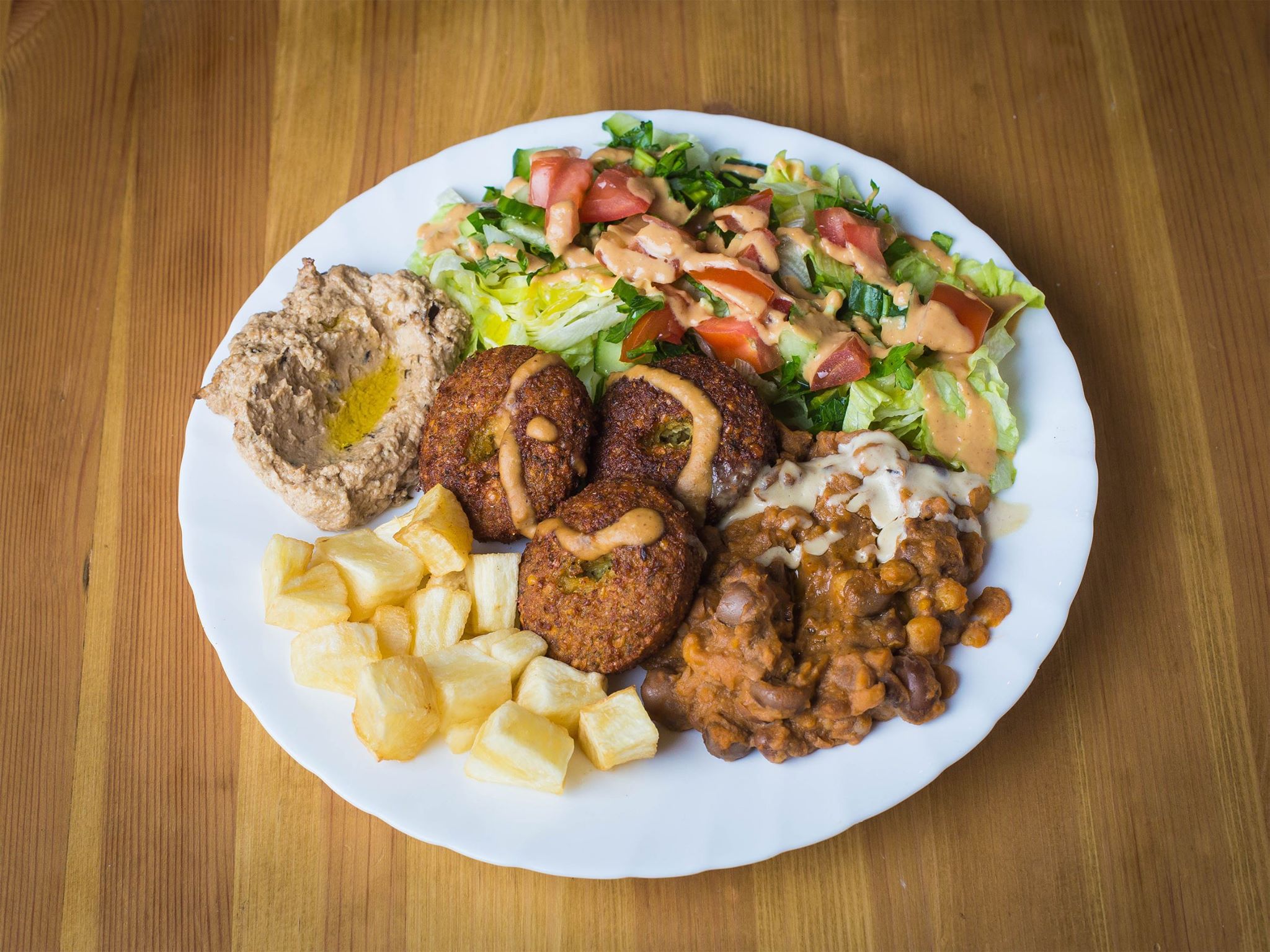 3. AtayaCaffe (Afro-Italian?)
Branded as Afro-Italian, AtayaCaffe is doing something you don't see very often with African food: fusion. This spot is the realized dream of Elisabetta and Bachir Niang, partners serving 100% vegan food from their homelands: Sardinia and Senegal. At this Prenzlauerberg neighborhood joint, Italian breads are served alongside mafè, a peanut-infused vegetable stew. The menu changes frequently so we'll refrain from writing too much, but go … especially on Sunday's for the all-you-can-eat brunch.
AtayaCaffe can be visited by going to this location.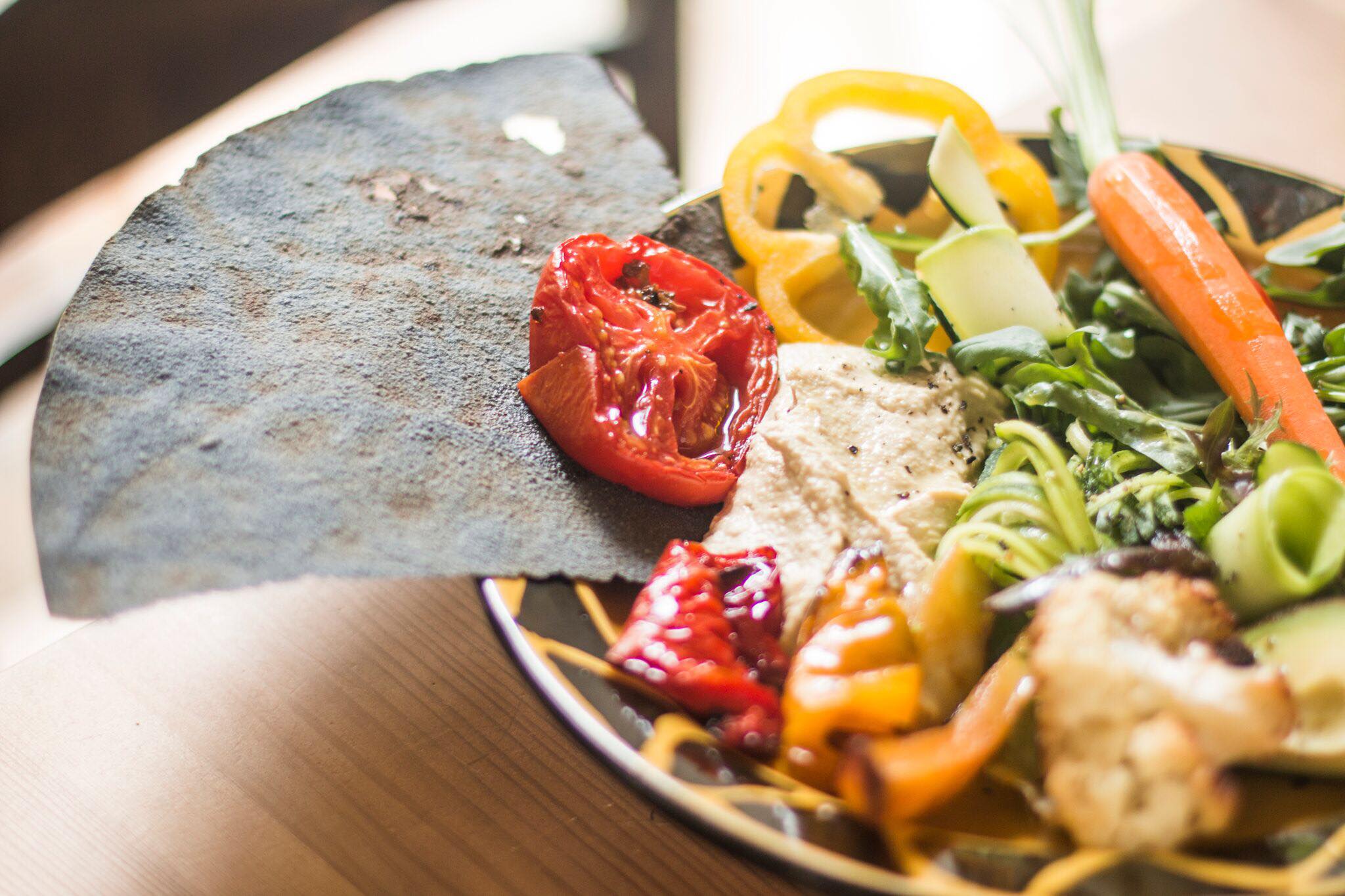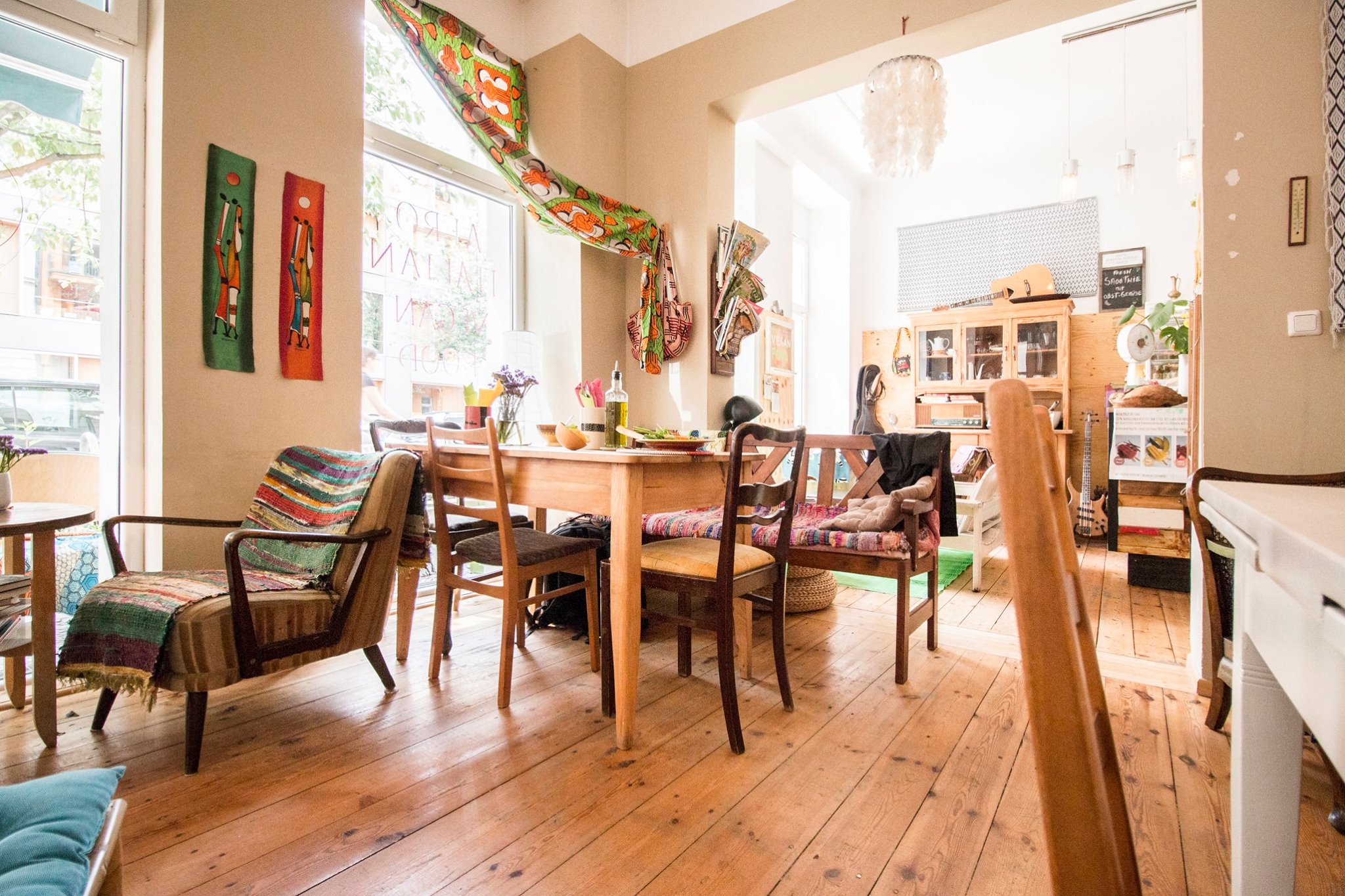 4. Savanna (Eritean & Ethiopian)
I had to lookup what a springbok was after seeing the menu for this African restaurant. Publicized online as an Eritean and Ethiopian restaurant, Savanna actually is a bit more than that serving foods from different parts of Africa. Food like the springbok, an antelope found in southern Africa. Other meats on the menu include zebra, crocodile, lamb and ostrich. There's a few Ethiopian dishes here for vegetarians like myself, but this is a spot to hit up if African game appeals to you. That carbon footprint though.
The address for Savanna is Sredzkistraße 26, 10435 Berlin, Germany.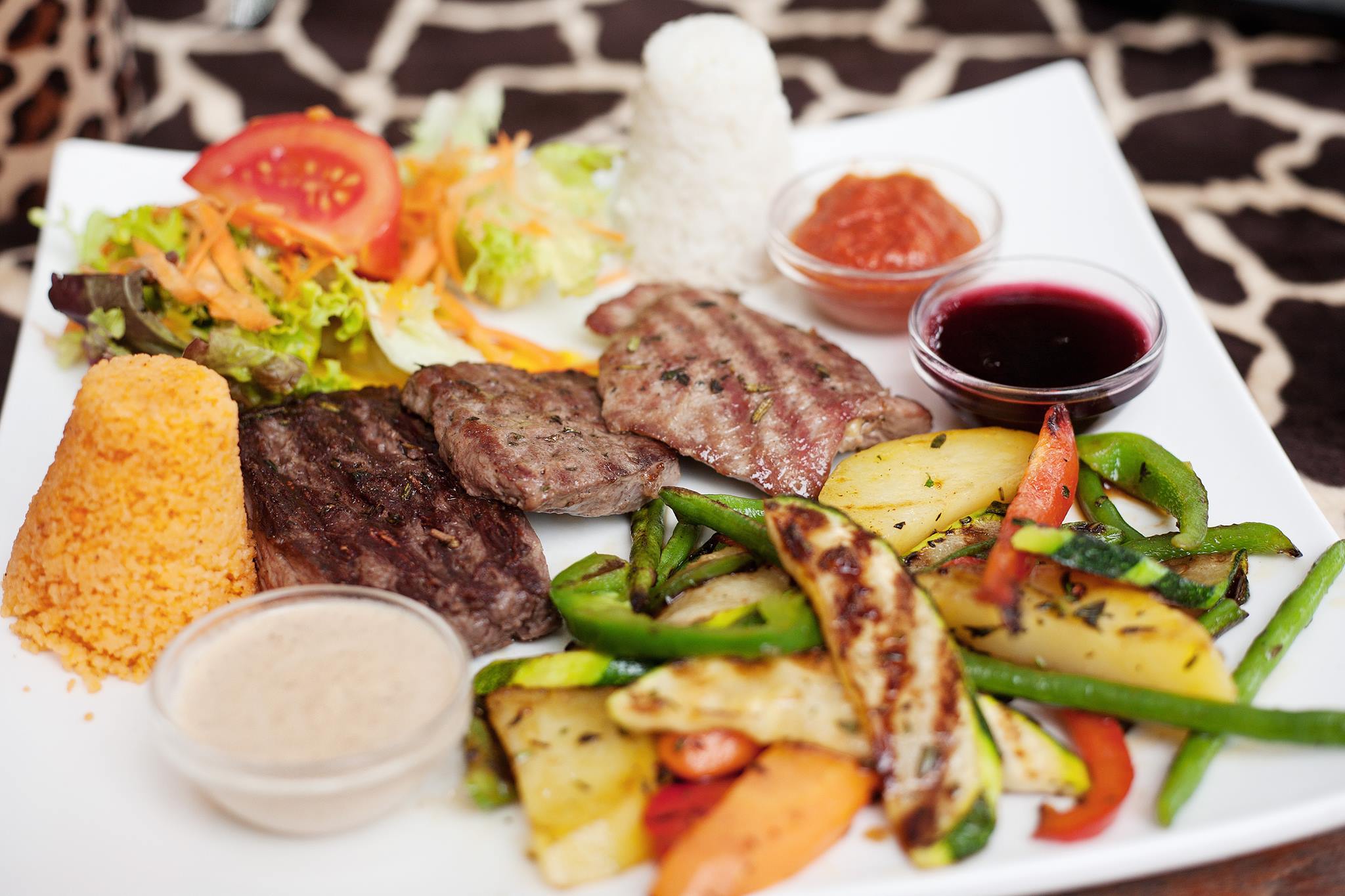 5. Kasbah (Moroccan)
Decor game strong. Kasbah is, at least according to their website, the first and only orginal Moroccan restaurant in Berlin. Just behind the Hackeschen Höfe, this restaurant serves traditional tajines and couscous dishes. The interior is straight out of the Casablanca movie set, subtract the distressed White lady telling the swagtastic Black dude on the piano to "Play it." Editor's note: try the spicy merguez if you're a meat eater, zaalouk (eggplant) if you're not and sit out on the terrace.