The official late night street food of Germany isn't a Bratwurst, Currywurst or some other sausage: it's a Turkish Döner Kebab. Stalls throughout Berlin crank these things out with reckless precision that comes from years of repetition. The eateries are usually operated by Turkish men that care immensely about the quality of their product, or sleep through your order. There's seldom an in-between.
Kadir Nurman and Mehmet Aygun are the men credited for bringing the fast food to Germany, although which man did it first remains a debate. Kadir and Mehmet were among 200,000 people that in the 1970s moved from southern and eastern Europe to Germany because of a guest workers program. According to the Association of Turkish Döner Producers in Europe, Nurman pushed the first döner kebab from a tiny stall in West Berlin back in 1972, although his competitor claims he did it a year prior. Regardless, grilled meats traditionally served next to rice and salad were dropped into a wrap, enabling busy Berliners to eat on the go. No plates. No forks. Little mess.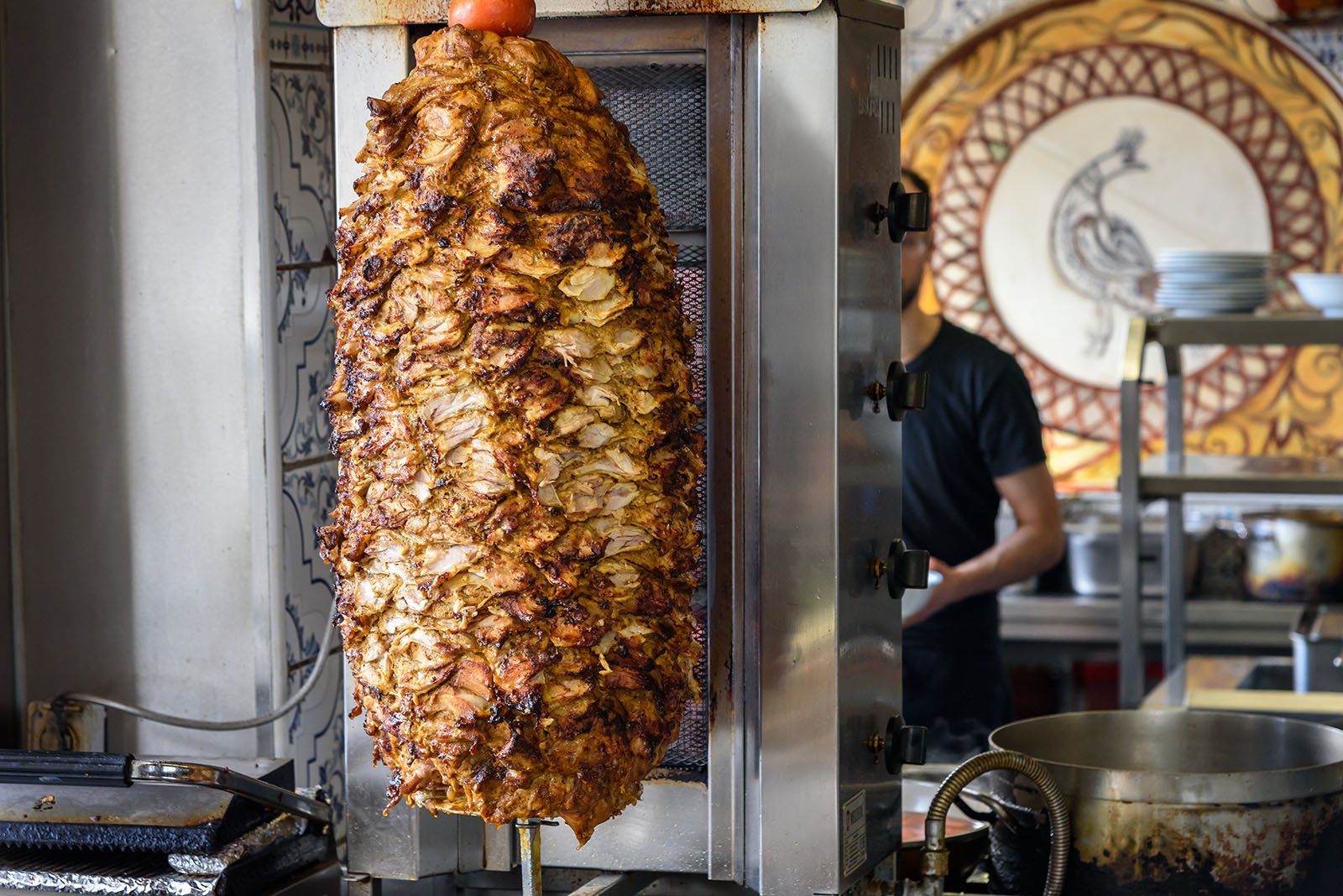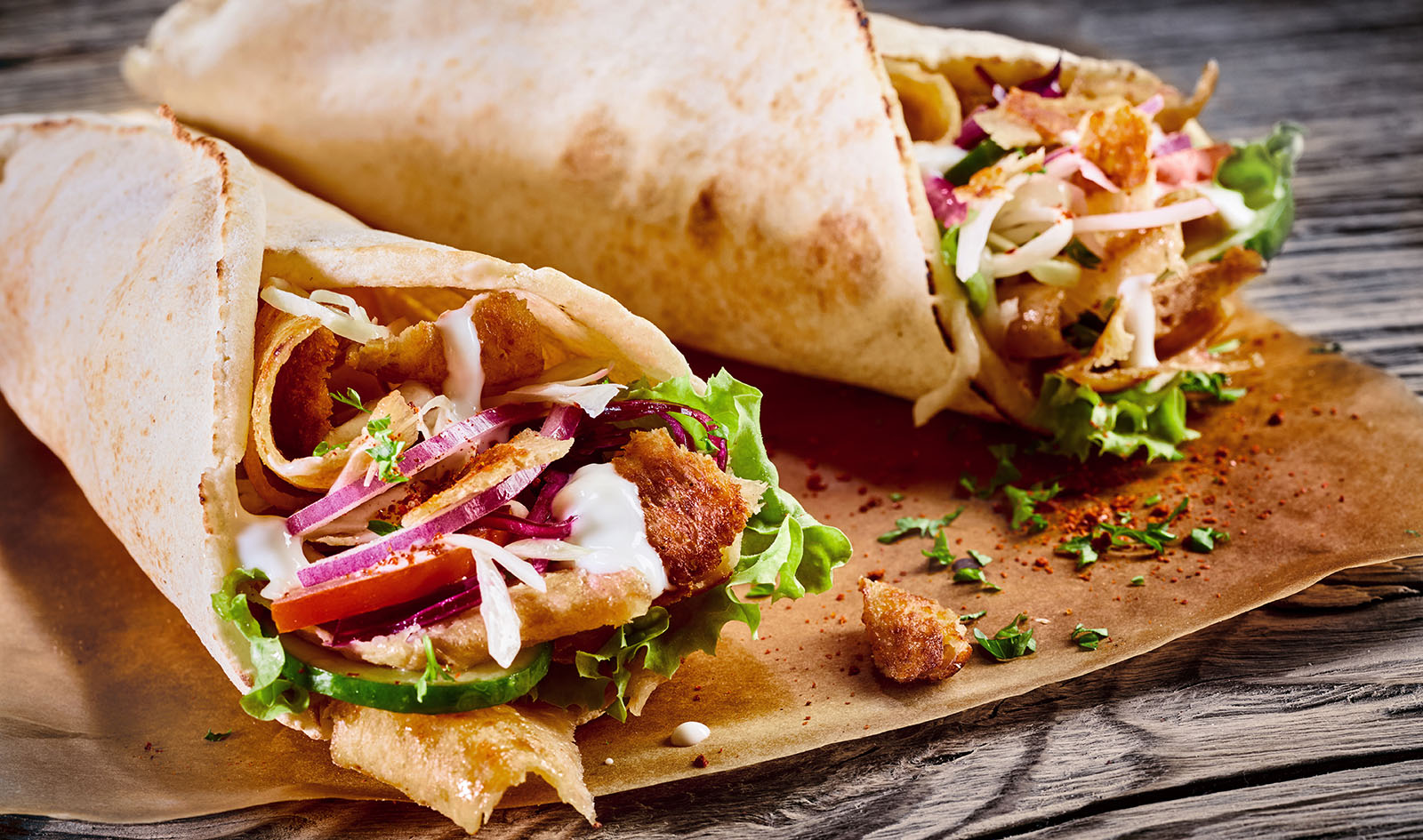 Most Americans call these "meat-things-inside-a-tortilla" gyros, not döner kebabs: but there are differences. Gyros are Greek. The sandwiches are made when pork or lamb is wrapped inside a pita with Tzaziki sauce. Turkish Döner Kebab shops serve Halal meats or falafel in a dürüm (thin flatbread), but the protein is NEVER pork. Different seasonings are also used in the Turkish and Greek versions. Döner meat is always grilled using a vertical rotisserie, a technique that originated in Turkey before spreading to parts of Greece (gyro) and even Mexico (al pastor).
So just how popular is the Turkish döner kebab in Germany? Germans eat two million kebabs a day. Annual sales of döner kebabs in the country amounted to $3 billion in 2010. You read that write. $3 BILLION. And there are somewhere between 2,000 to 4,000 stalls, eateries or restaurants making them in Berlin, and close to 20,000 in Germany. So … in terms of street food, there is nothing more popular with Germans than a Turkish döner kebab.
If you're in Berlin, slamming one of these down with a beer provides a very inexpensive, local experience. My favorite shop doesn't have an address online, but is located next to La Focaccia restaurant at Kleine Präsidentenstraße 1, 10178 Berlin, Germany. The most popular spot to try one of these meal though is Mustafa's Gemüse Kebap. And if you're looking for something a little less fast, one of the dressed up Hasir joints is a fantastic choice: it's street food with waiters and tables.