It took three visits, but Berlin just bulldozed its way through a crowded field and emerged as one of my favorite European cities. Germany's capital is not as picturesque as Budapest, gastronomically adventurous as Copenhagen or quaint as Amsterdam, but is on some levels a much more accessible destination to the average traveler. Berlin packs a punch with its endless attractions and affordable prices. Here are five places that stood out to me after my last visit.
1. Liquidrom
The range of naked folks inside this joint is diverse, but make no mistake about it, there are a lot of naked folks inside this place. So, if seeing a stranger's junk or breasts make you uncomfortable, avoid this destination. For the rest of you secure-in-your-own body folks, a couple of hours at this popular spa is the perfect way to pass an afternoon in Berlin. For about $28, visitors can access Liquidrom's four nude saunas, outdoor clothing-optional sauna and a massive indoor salt water pool. The pool's chamber features colorful mood lighting and music playing through an underwater sound system. Floating is highly suggested.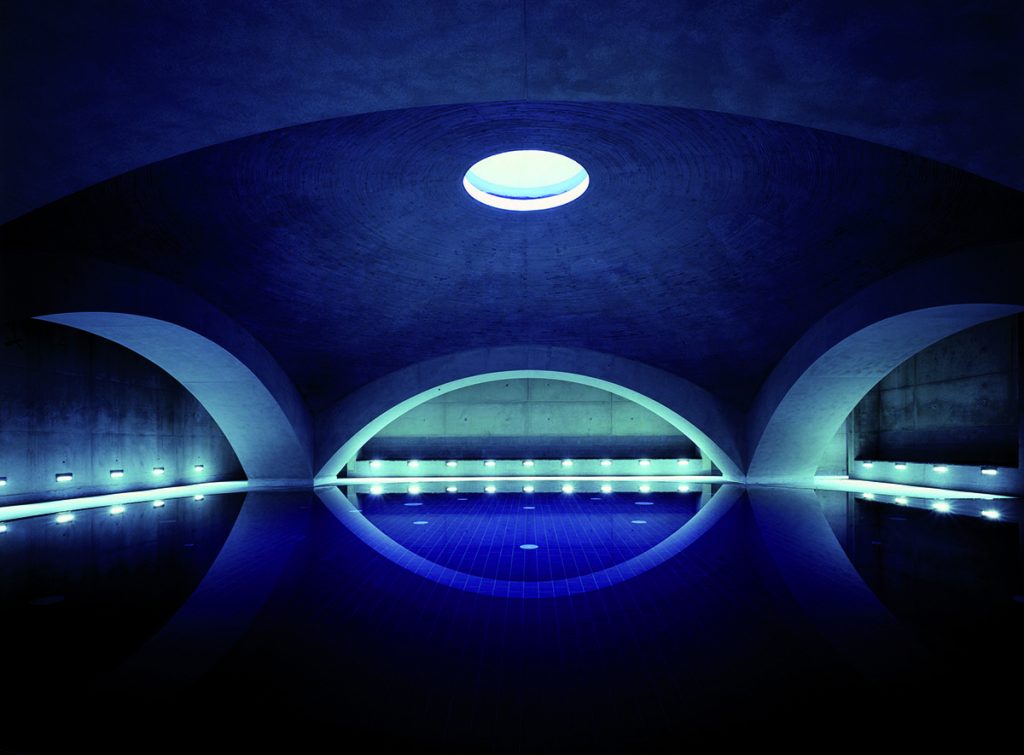 2. Tadshikische Teestube
With so much gentrification and cultural appropriation happening, it's surprising more trust fund millennials aren't opening up Central Asian tea houses. So before Elizabeth reads this and cuts ribbon on a Williamsburg knockoff, check out the original Tadshikische Teestube in Berlin. Tadshikische is a favorite place in Berlin for socializing because of its casual vibe, zen atmospherics and abundant selection of teas and tea cocktails. Who knew vodka and tea could be paired? The borscht also comes highly recommended. If you're going in the evening though, make reservations because this place gets packed.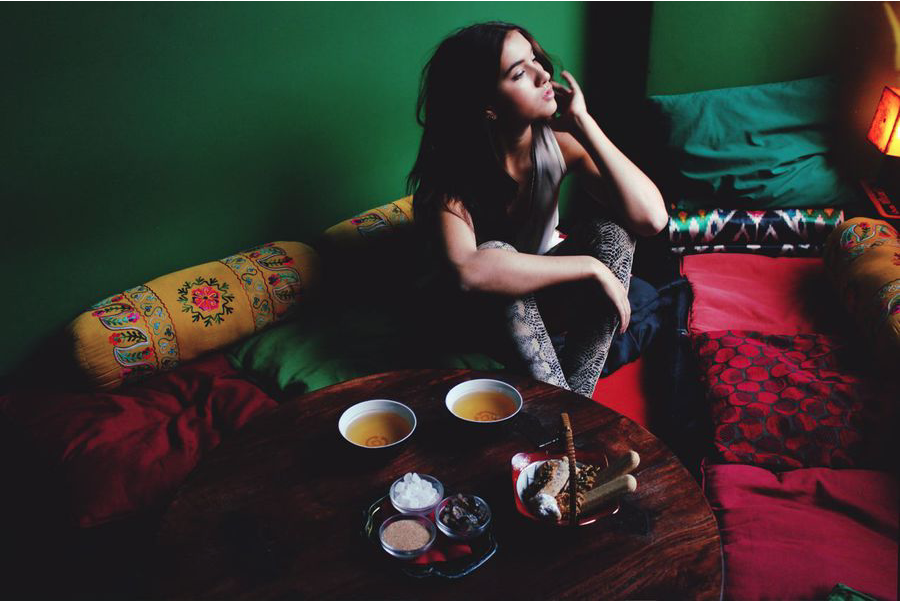 3. 
Hamburger Bahnhof – Museum of Contemporary Art
My favorite Berlin museum is Museum für Fotografie, but I understand not everyone fancies eyeing Helmut Newton's photographic collection of vaginas and butt cheeks. Therefore, I'm listing Hamburger Bahnhof as one of the coolest galleries to visit in the city.  The last train ran through this former station back in 1884, and after going through a couple transformations, the space now functions as a premiere home for contemporary art. The works of Andy Warhol, Joseph Beuys, Anselm Kiefer and Robert Rauschenberg are on permanent display. And honestly, the front of the museum looks like this at night which makes a visit even more justifiable.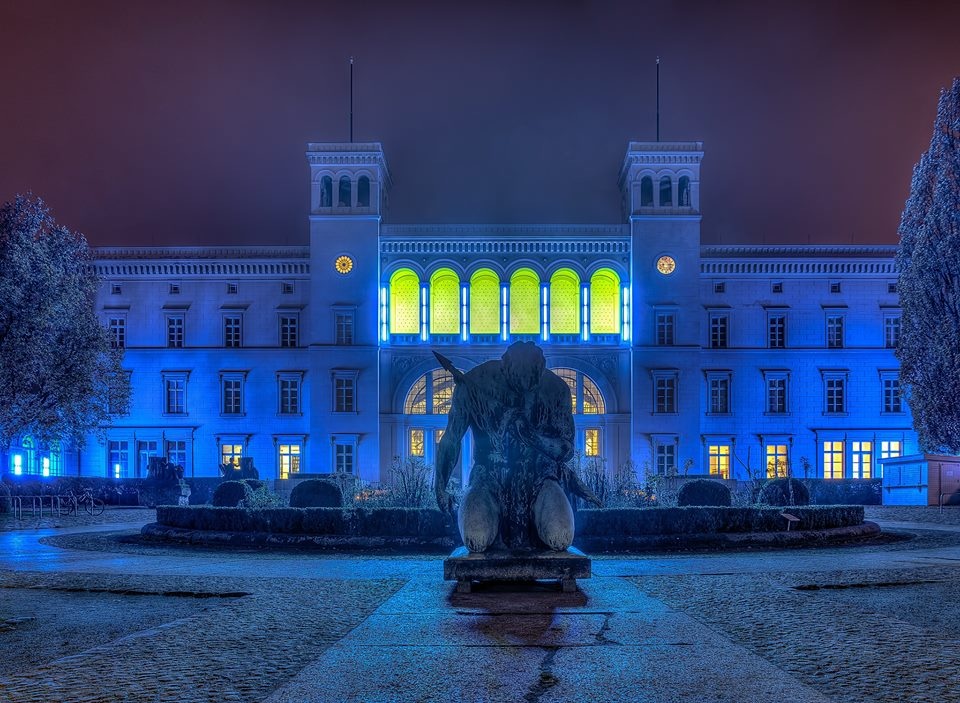 4. Antique Camera Shopping
Flea markets are YUUUUUGE in Berlin. During any given week, there are over a dozen going on in the city. Held every Saturday at East Berlin's Treptower Art Center is one of the massive indoor flea markets I've checked out. Vendors there peddle everything from antique furniture, purses and pottery to vintage cameras and army jackets. But not all flea markets are created equal: some feature artists displaying photography and paintings (The Jewellery), while others are more about the fresh produce (Boxhagener Platz) and food stalls.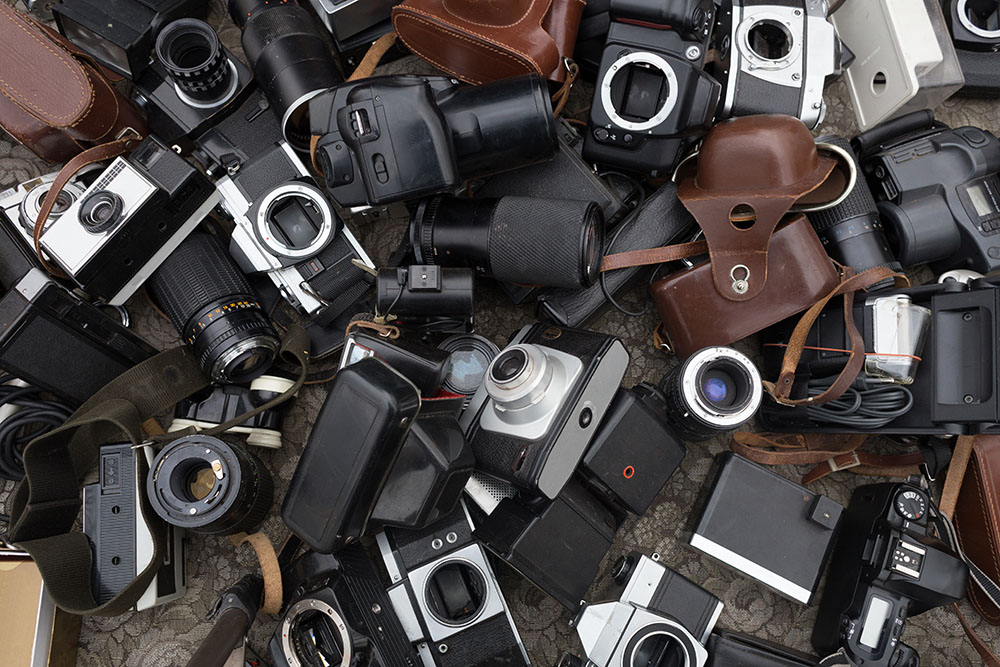 5. EAST SIDE GALLERY
It is what it is. In 1961, the Wall was constructed to separate West Berlin from East Berlin. The barrier served its purpose for almost 30 years until 1990 when official demolition began. Ronald Reagan gave a speech in 87 that you've likely heard, or at minimum, recognize at least a line from: "Mr. Gorbachev, tear down this Wall!"
And while most of the Wall was torn down, a long stretch remains as Berlin's most popular tourist destination. Over the years, artists from all over the world have been invited to paint murals on the retired barrier. Those murals make up what is now known as the East Side Gallery. Take an Uber there and walk the entire thing. The walk takes 30-minutes max depending on how often you stop to take pictures or how skilled you are at navigating through other pedestrian traffic.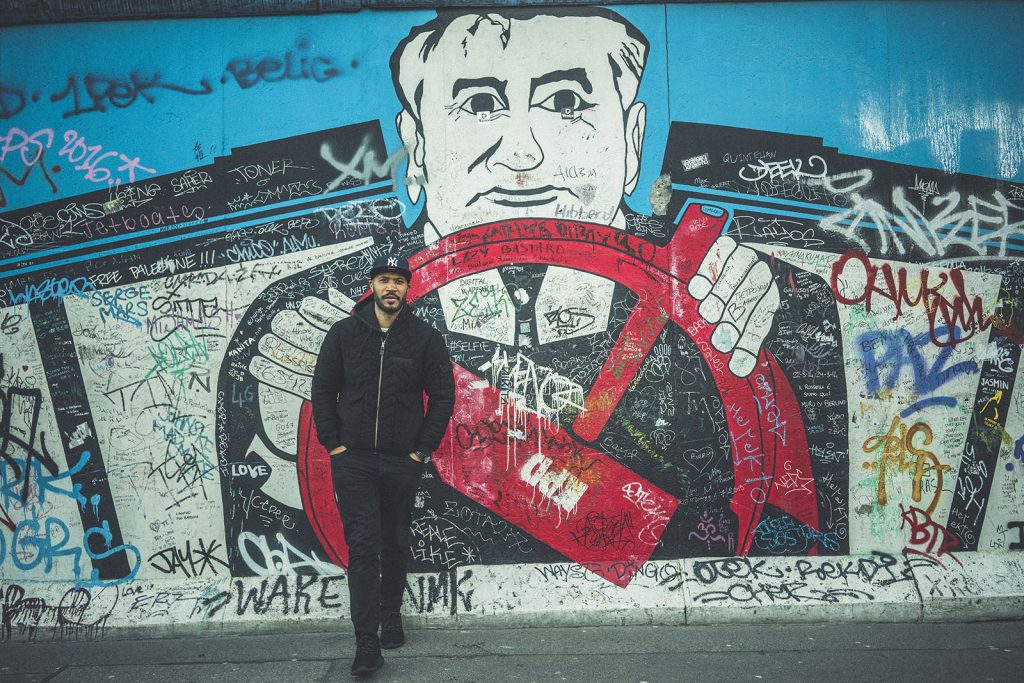 Make sure to read our "Five things to Know Before Visiting Berlin" article also.
Eric has revolved in and out of passport controls for over 20 years. From his first archaeological field school in Belize to rural villages in Ethiopia and Buddhist temples in Laos, Eric has come smile to smile with all walks of life. A writer, photographer and entrepreneur, the LA native believes the power of connectivity and community is enriched through travel.