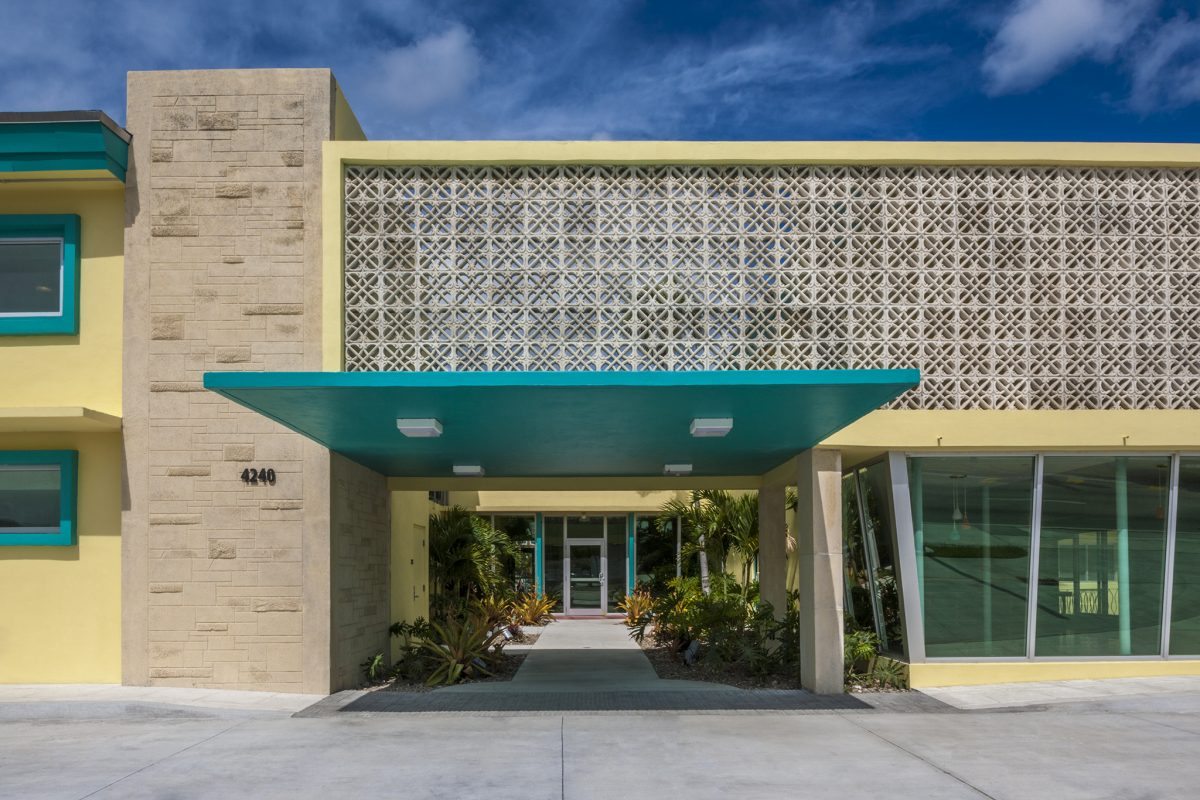 The exterior of a two-story complex at 4240 NW 27th Ave in Miami is dreadfully unassuming. Its yellow walls and teal trim capture the city's tropical motif in that way that makes us neglect believing anything special ever transpired within its corridors. Drivers passing are likely oblivious of the building's history, and yet also likely well-versed in the narratives of the icons that once frequented the place.
A sign out front reads "Hampton House." It – much like the interior – looks the same as it did over 60 years ago thanks to a 6-million restoration grant.

In the 1950s, 60s and 70s, the Hampton House was an upscale motel, jazz club and restaurant catering to African-American patrons. Jim Crow laws meant Miami Beach was a volatile and unwelcoming place for Black Americans so many sought their nights on the town in nearby Brownsville. Whether Victor Green's Green Book led them there or word-of-mouth, The Hampton House was thee social hub in the area, attracting tourists, celebrities, athletes and civil rights leaders.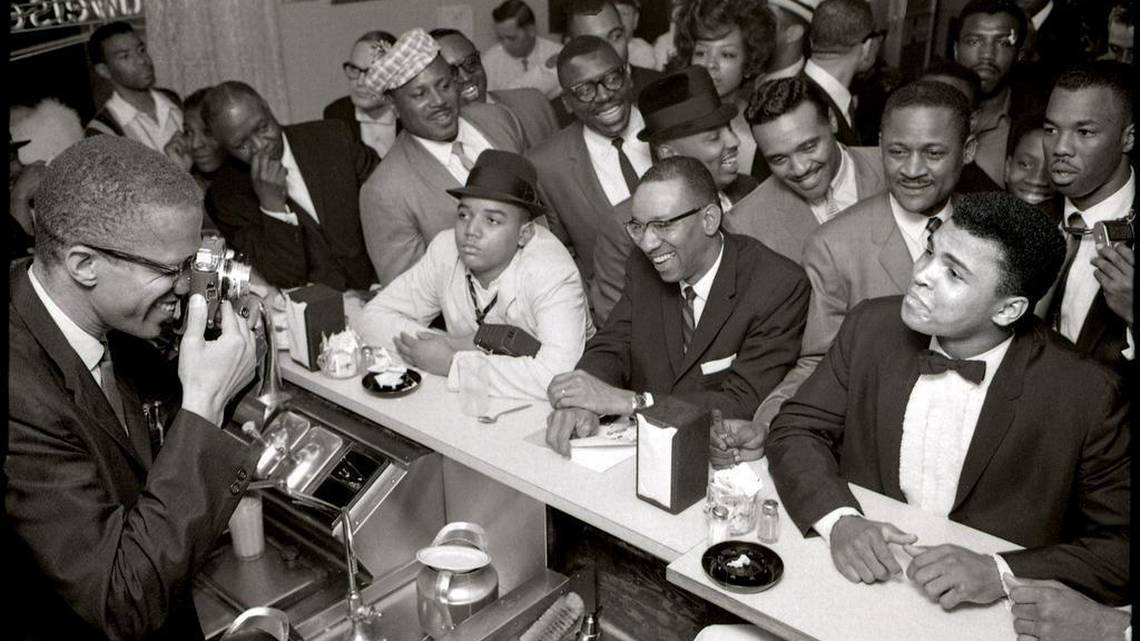 After Muhammad Ali defeated Sonny Liston in Miami Beach to win his first ever heavyweight championship, he returned to Brownsville to celebrate with his religious and equally outspoken friend, Malcolm X. Ali would also use the Hampton House as a background for a Ebony magazine cover shoot featuring his wife and newborn.

The same venue was also popular with another Civil Rights leader: Martin Luther King Jr. Witnesses say King rehearsed his "I Have A Dream" speech at Hampton House, three years before delivering the address at the Lincoln monument. King favorite suite at the motel is one of the rooms currently being preserved for its new museum. Pictured below is an image of King swimming inside the pool.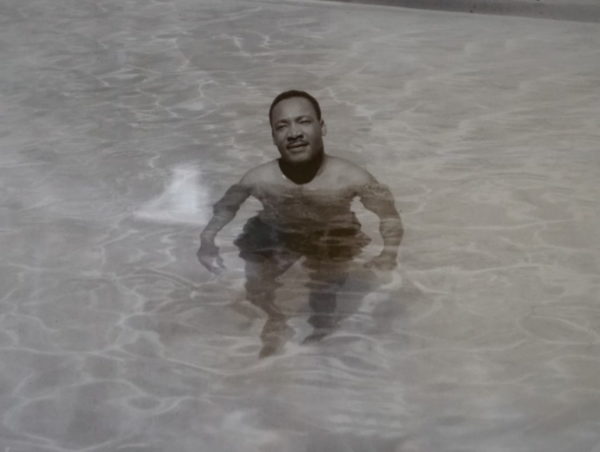 Nancy Wilson, Sammy Davis, Sam Cooke, Joe Louis, Marvin Gaye, and Althea Gibson also frequented Brownsville's cultural center. And baseball great Jackie Robinson used the venue for a golf tournament.
After falling into disrepair in the 70s and sitting vacant for over 20 years, the Hampton House was purchased by the county. Following a dramatic restoration, the now Historic Hampton House is once again becoming a hub for African-Americans seeking community, music and conversation. Checking-in overnight might be off the table, but a cafe, museum and live music help recapture the property's spirit.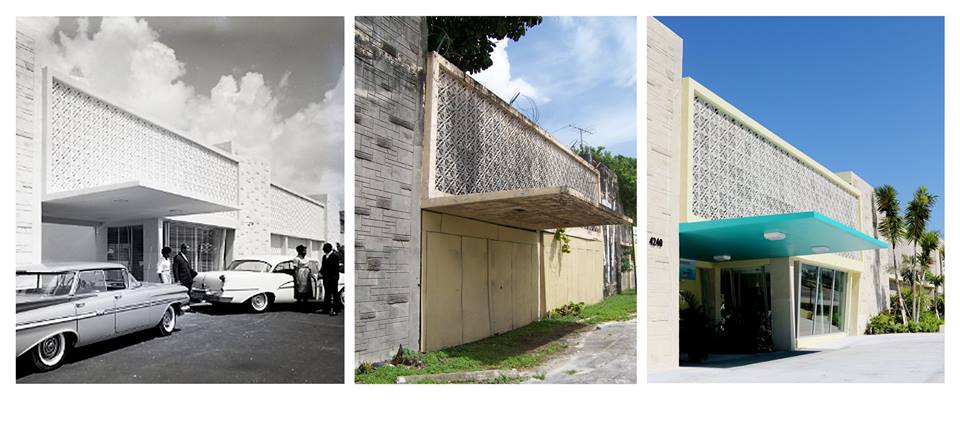 Tourists seeking a chance to step inside an iconic place while in Miami should put this on their must-do list.
The Hampton House is a valuable piece of Miami's black history and it's the only segregated hotel of that era still standing today. It holds architectural significance as an example of the Miami Modern style. Architect Robert Karl Frese went onto design other hotel brand properties including Days Inn and Holiday Inn. The restoration of the Hampton House will soon be a point of pride once again for the Liberty City community.
Eric has revolved in and out of passport controls for over 20 years. From his first archaeological field school in Belize to rural villages in Ethiopia and Buddhist temples in Laos, Eric has come smile to smile with all walks of life. A writer, photographer and entrepreneur, the LA native believes the power of connectivity and community is enriched through travel.