The days of passing statues honoring deceased slave traders, traitors and racists are coming to an end. The global Black Lives Matter movement has birthed some much-needed street cleaning from Virginia to Belgium.  And while the white supremacy collective is weeping over the beautification of so many cities, individuals on the right side of history are rejoicing.
Here is a running list of monuments and statues that have been removed – or in some graffitied instances "given a contemporary update" – since the death of George Floyd.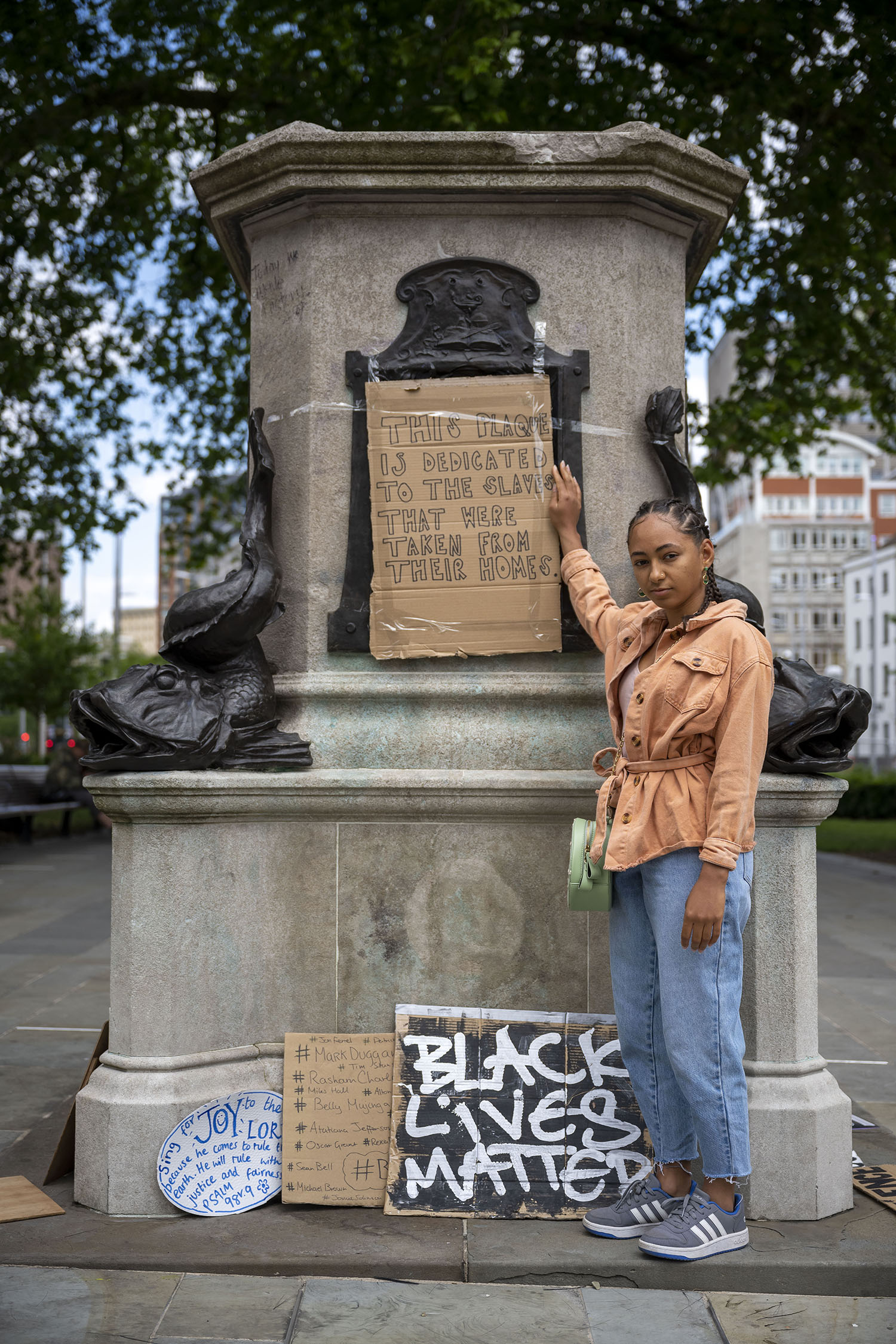 ENGLAND
In Bristol, England protestors pulled down a statue of 17th-century slave trading thug Edward Colston and tossed into a nearby harbor.
The moment a statue of slave trader Edward Colston toppled into Bristol's harbour. 'It's what he deserves. I've been waiting all my life for this moment' someone told me in the moments after. pic.twitter.com/6juqVrsJ6V

— Sarah Turnnidge (@sarah_turnnidge) June 7, 2020

Protestors in London defaced a statue of Winston Churchill outside the Houses of Parliament. Churchill, who led England to victory during World War II, had some not so nice things to say about Indians and Chinese people.
BELGIUM
Several statues of King Leopold, a long-deceased and wretched man responsible for the deaths of approximately 10 million Congolese, have been defaced or removed throughout Belgium. A Leopold statue in the town of Ghent was gagged with white cloth and the words "I Can't Breathe" were painted in red across the fabric. In Antwerp, a statue was removed by government officials in response to the protests.
The bust of King Leopold II of Belgium, who orchestrated the colonial genocide of 10 million Congolese people, has been defaced by protesters in Ghent, Belgium.

The movement against racism and injustice is truly global! pic.twitter.com/MZLlX7eeFZ

— Facts About Africa (@OnlyAfricaFacts) June 3, 2020
#Antwerp authorities have removed a statue of colonial Belgian King Leopold II after the weekend's #BlackLivesMatter protest. The campaign to remove all of them continues. #DRC #KingLeopoldII #Belgium pic.twitter.com/7Io5uAfcMK

— Jack Parrock (@jackeparrock) June 9, 2020
VIRGINIA
In Fredericksburg, Virginia, an 800-pound auction block where African-Americans were once sold as slaves will be relocated (hopefully into the Chesapeake) by city officials after years of debate.
Virginia Governor Ralph Northam has promised to take down a statue of Confederate General Robert R. Lee (seen below) in Richmond telling the Department of General Services to remove it "as soon as possible."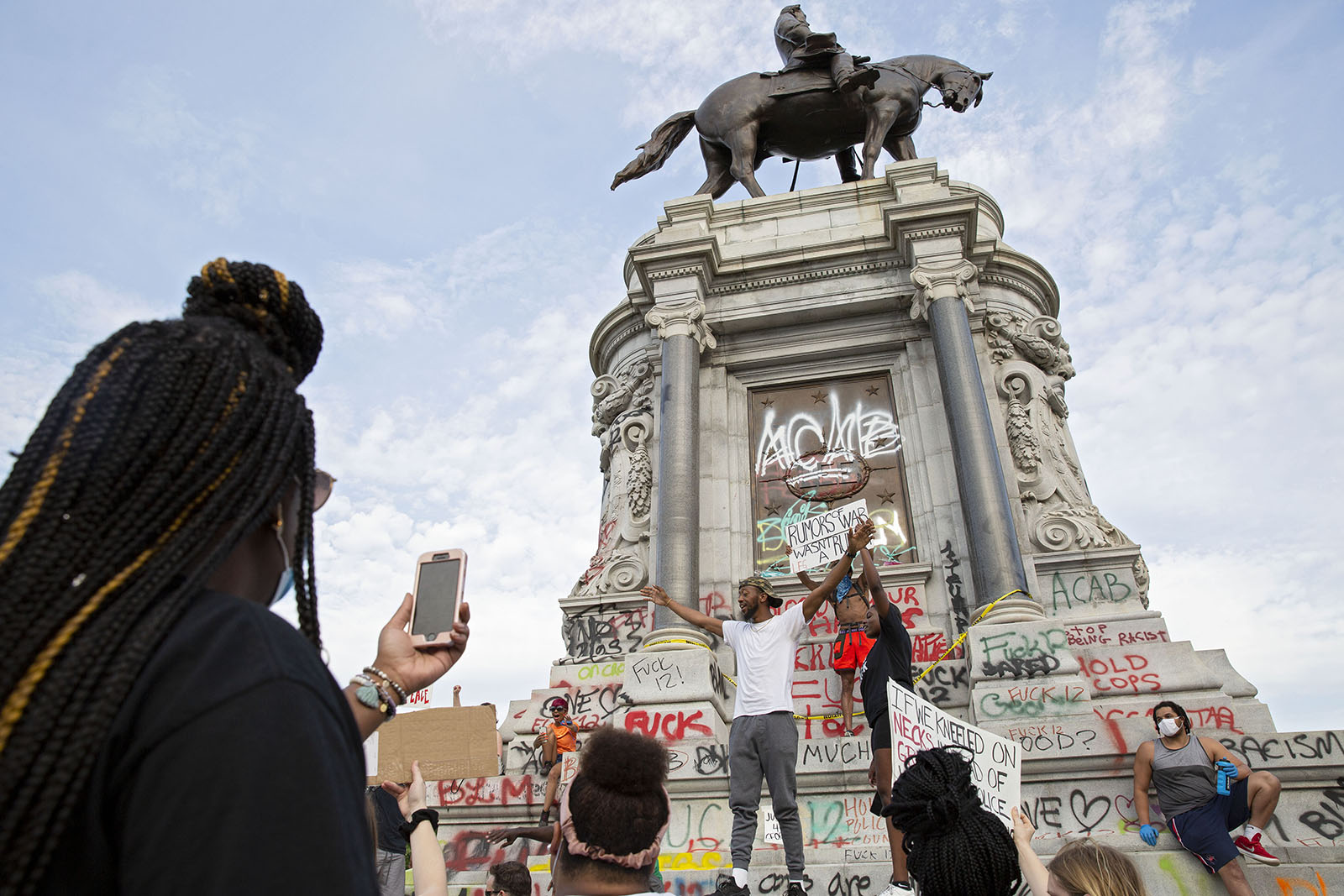 ALABAMA
A statue of Confederate sailor Charles Linn was yanked down by demonstrators in Birmingham, Alabama.
Protesters pull down a Confederate statue of Charles Linn, in Birmingham, Alabama. pic.twitter.com/jGy7JTTyA1

— Tezcacoatl Amazolli (@GhostVirusX) June 4, 2020
INDIANA
A memorial dedicated to Confederate soldiers at a park in Indianapolis is also scheduled to be taken down according to the local mayor, Joe Hogsett.
As more and more statues come down, we hope to see installations honoring the BLM movement erected in their place.
Eric has revolved in and out of passport controls for over 20 years. From his first archaeological field school in Belize to rural villages in Ethiopia and Buddhist temples in Laos, Eric has come smile to smile with all walks of life. A writer, photographer and entrepreneur, the LA native believes the power of connectivity and community is enriched through travel.