Kehinde Wiley's latest artwork is an art installation deserving of a road-trip. Located in Richmond, Virginia, Rumors of War is a powerful sculpture depicting a young African-American man in urban streetwear. Adorned in a hoodie, jeans and Nike tennis shoes, the figure with his braided hair is perched atop an energetic horse. The bronze statue commemorates "the youth lost to the social and political battles being waged throughout our nation," Virginia Museum of Fine Arts writes.
Rumors of War is also Wiley's direct response to the thousands of Confederate statues littered throughout the United States. Located less than one mile from the sculpture is the statue which inspired it's artistic direction. That work is of Confederate Army General "J.E.B." Stuart on a horse.
Kehinde Speaks
"This story begins with my seeing the Confederate monuments. What does it feel like if you are black and walking beneath this? We come from a beautiful, fractured situation. Let's take these fractured pieces and put them back together," Wiley explains. "In these toxic times art can help us transform and give us a sense of purpose," Wiley says of Rumors.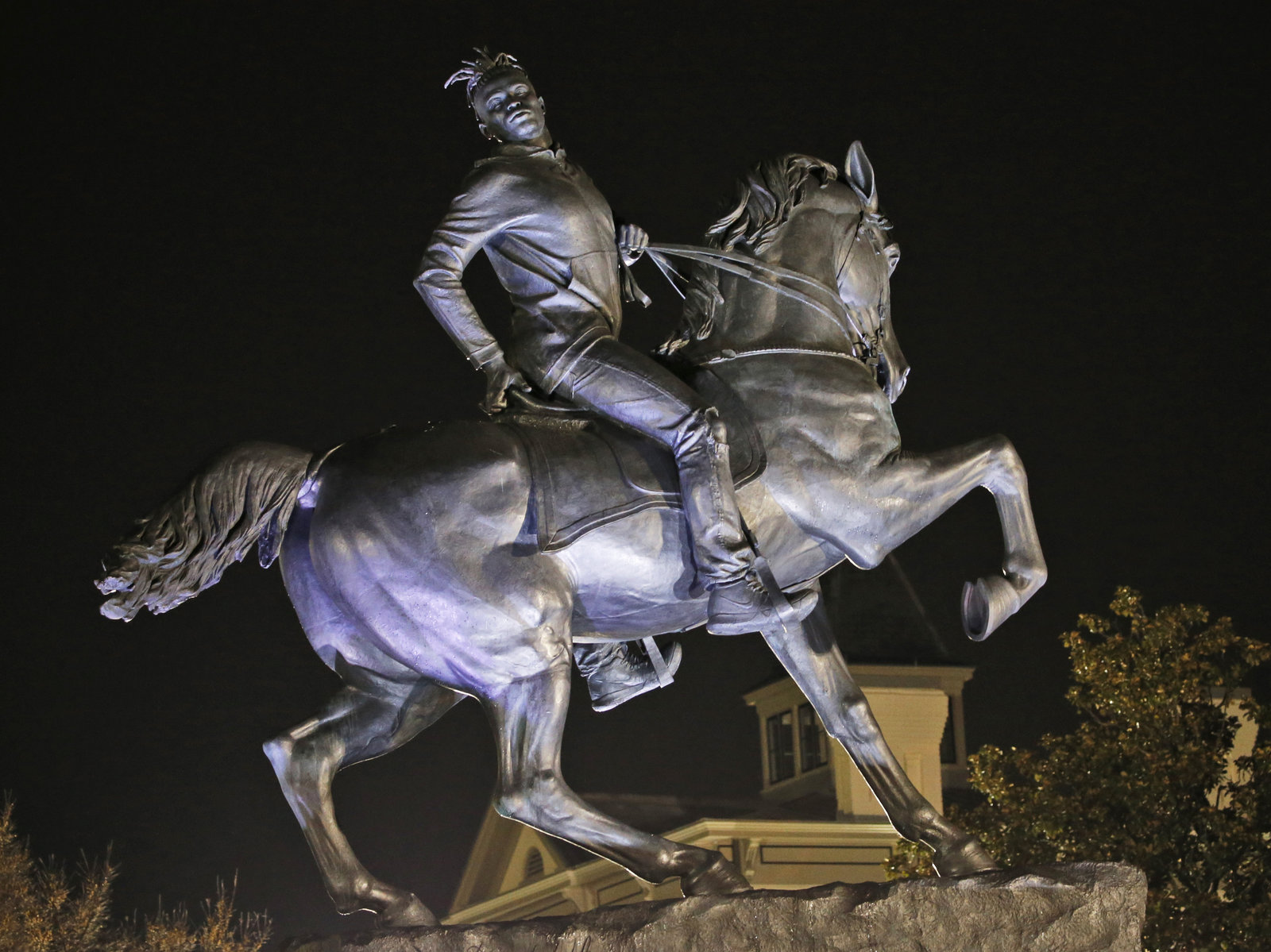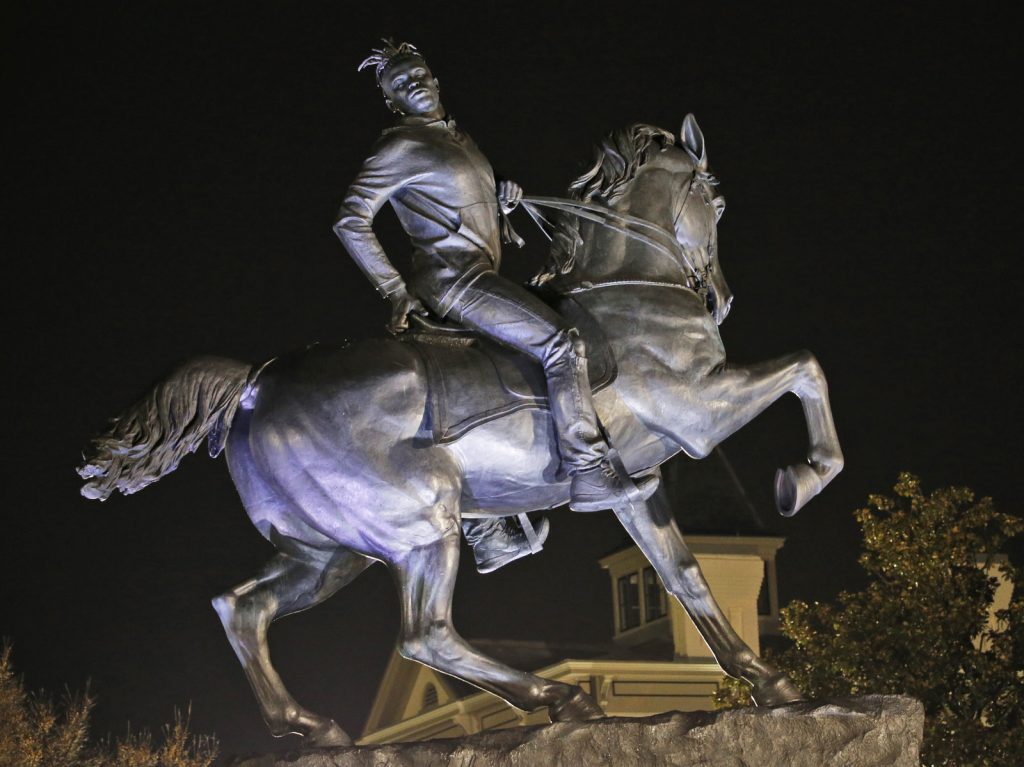 Rumors was first unveiled in New York City before its relocation to the Virginia Museum of Fine Arts. VMFA Director and CEO Alex Nyerges states, "This is a historic moment for us all. It is a moment that's not just for the museum, not just for Richmond, not just for Virginia, and not just for the United States of America, but for all people. As we think about the inspiration that art brings to the world, where art can change our lives, and how art can make the world as we know it better today and for tomorrow, few people have been able to capture these possibilities as well as Kehinde Wiley with the unveiling of Rumors or War. We are proud to be its permanent home."
The Obamas
Prior to this piece, Wiley gained national celebration with his effervescent national portraits of The Obamas.
Eric has revolved in and out of passport controls for over 20 years. From his first archaeological field school in Belize to rural villages in Ethiopia and Buddhist temples in Laos, Eric has come smile to smile with all walks of life. A writer, photographer and entrepreneur, the LA native believes the power of connectivity and community is enriched through travel.