Let me start this article with a confession, I am not, and have never been a big Hawaii fan. I grew up on the East Coast and love the Caribbean. The warm, crystal blue waters, and golden sandy beaches have always been my standard of beauty, when it comes to island vacations. On the flip side, Hawaii, with its icy waters, and isolated location, has never been my thing. So when my children demanded we make a trip to the islands, I was less than enthusiastic about the proposition. Basically, I said "hell no", they protested, and I tried a disastrous work around. I called for a family vote, with the hopes that my wife would follow my lead and blow off the idea of Hawaii. Instead, she sided with the kids and basically sealed my fate, I was off to my vacation version of the "Sunken Place".
Salty as hell, I had to figure out, a place that would allow my children to fully live out their Hawaii fantasy, and at the same time allow me to preserve my sanity. Thankfully I found a little slice of paradise that worked for us all.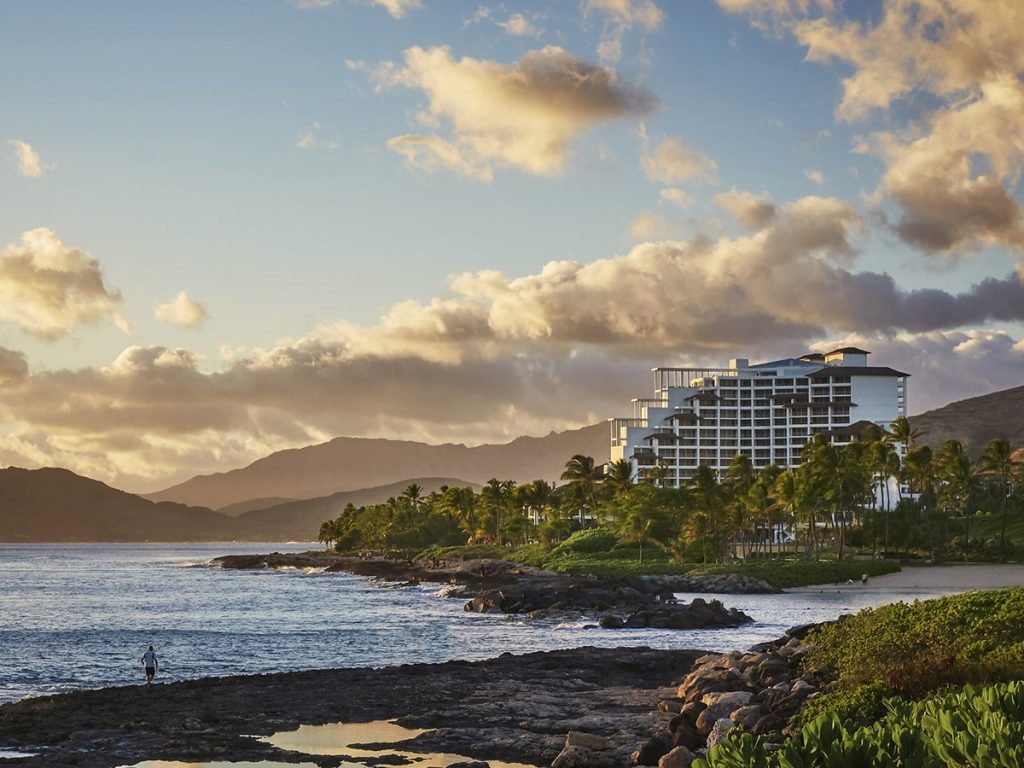 A co-worker suggested the Four Seasons Oahu, a resort at Ko Olina. Which I had never heard of, but after a few calls and some investigative work, I locked in a stay at the hotel. Ko Olina sits on the other side of Oahu, about 18 miles from Honolulu, and a world away from all it's madness. Its the anti Waikiki, a real resort feel on Oahu, no stores, no crowds, no hassles.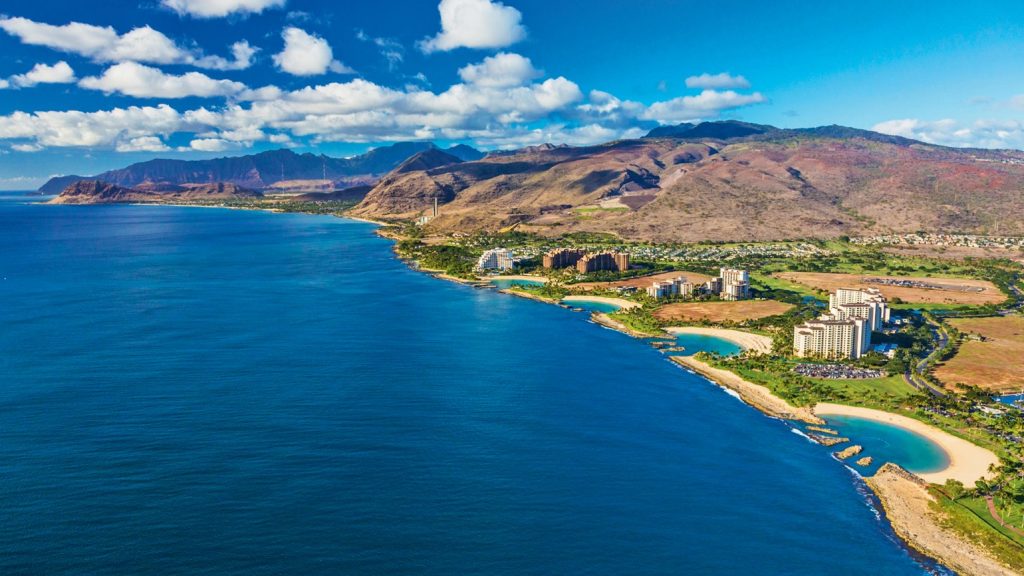 The resort is part of a group of hotels that sit on 4 man made lagoons that create a real caribbean feel and shield you from the icy pacific. That was a huge win for me. The Four Seasons shares its lagoon with Disney's massive Aulani. More on that in a moment because its an important point.
From the start this hotel worked for me. From the moment you arrive, you are embraced by the staff and they instantly make you feel like you are on vacation. While your luggage is whisked away, they lead you onto a deck with a spectacular view of the lagoon, the pacific, and Aulani, to check in. And thats when it first hit me. We dodged a bullet.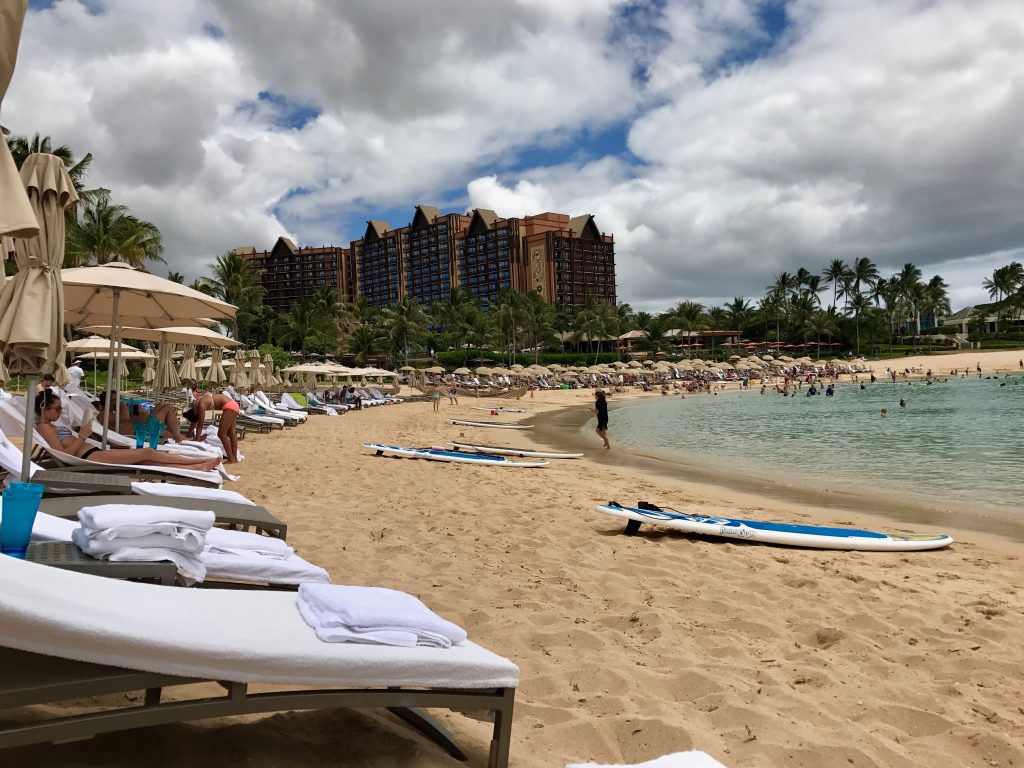 Just two hundred yards away from the nearly desolate beaches of the Four Seasons, was DisneyLand in the sand. Families packed like sardines on row, after row, after row, of beach chairs. It looked like the vacation version of survivor. Right next door, at our hotel, it was literally empty, crickets. Space, quiet, and serenity… vacation.
Inside the Four Seasons, our room was nothing short of spectacular, with amazing views of the pacific, off three decks.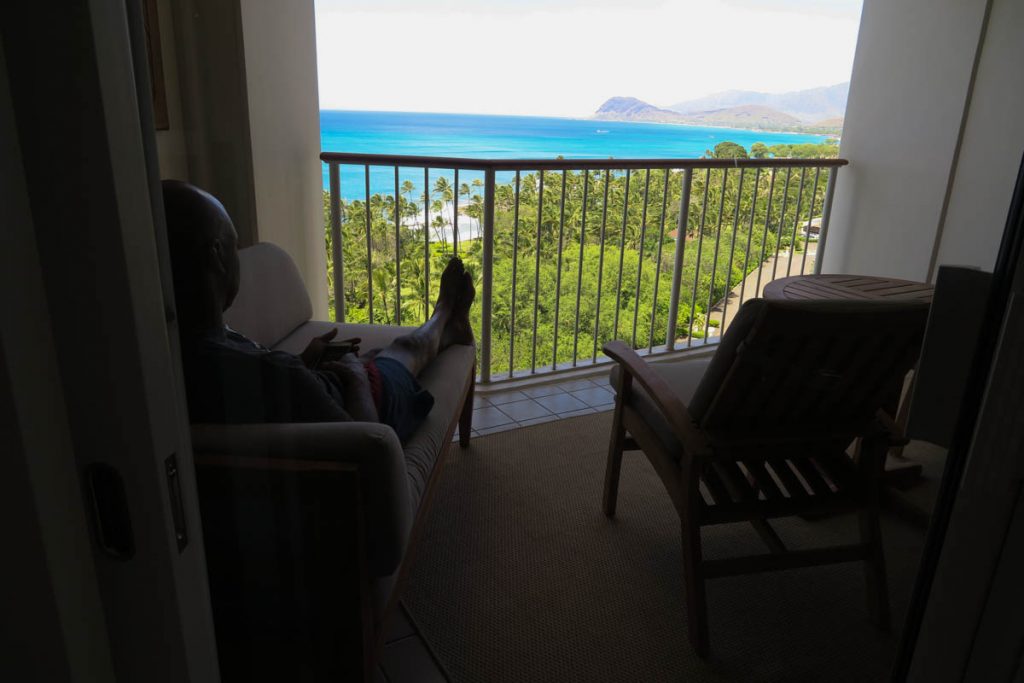 If you can afford it, I highly suggest the two bedroom suite, which features a living room, set between two large sleeping quarters. Its a perfect configuration for parents who crave a little privacy, while traveling with their children.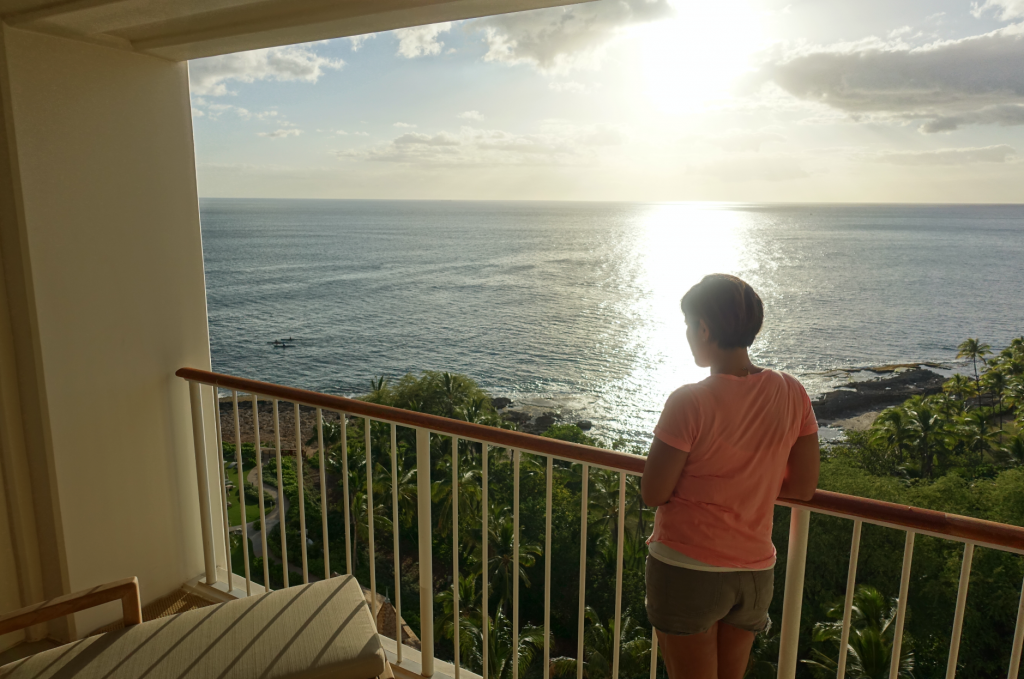 The sunsets and views off the ocean front decks of our room were spectacular. Equipped with enough furniture to simply lounge or have a sit-down dinner, the decks were a great place to spend evenings once the kids were tucked in. We spent most days in chairs by the lagoon, sipping cocktails in between occasional dips, while my boys played in the water. I love service, and the service was top class. Any and everything we needed was shuttled to us by the attentive staff and servers who worked the beach.
Most of the meals we ate were shuttled down from kitchen to the lagoon. Life is really good when you can order your lunch from a lounge chair on the beach. I think it's important to note that the food isn't cheap, but it's good, and there is a snow cone stand just a few feet away that takes room charges. It was a perfect little bubble.
Now if you don't want to blow through a small fortune eating on the beach, then I highly suggest you hit the local grocery store and load up on snacks that you can tote down to the beach. Lots of people opt for that alternative and it's a great money saving move.
The man made lagoon is the closet thing to a Caribbean vibe I have experienced on the island. Hawaiian beaches, and the waters off the shores, normally feature a rocky lava stone bottom, that is a form of water torture on your bare feet. So the lagoon is a genius piece of work. The waters are tame, perfect for paddle boarding and safe for swimmers of all ages.
While my family headed down to the beach every day, I started every morning with a tennis lesson. The resort offers daily drills, and because I was usually the only one who would show up, I got a one on one session with the pro. The hotel features a state of the art spa and fitness center, basketball courts and a robust tennis center. So if you need a workout your all good.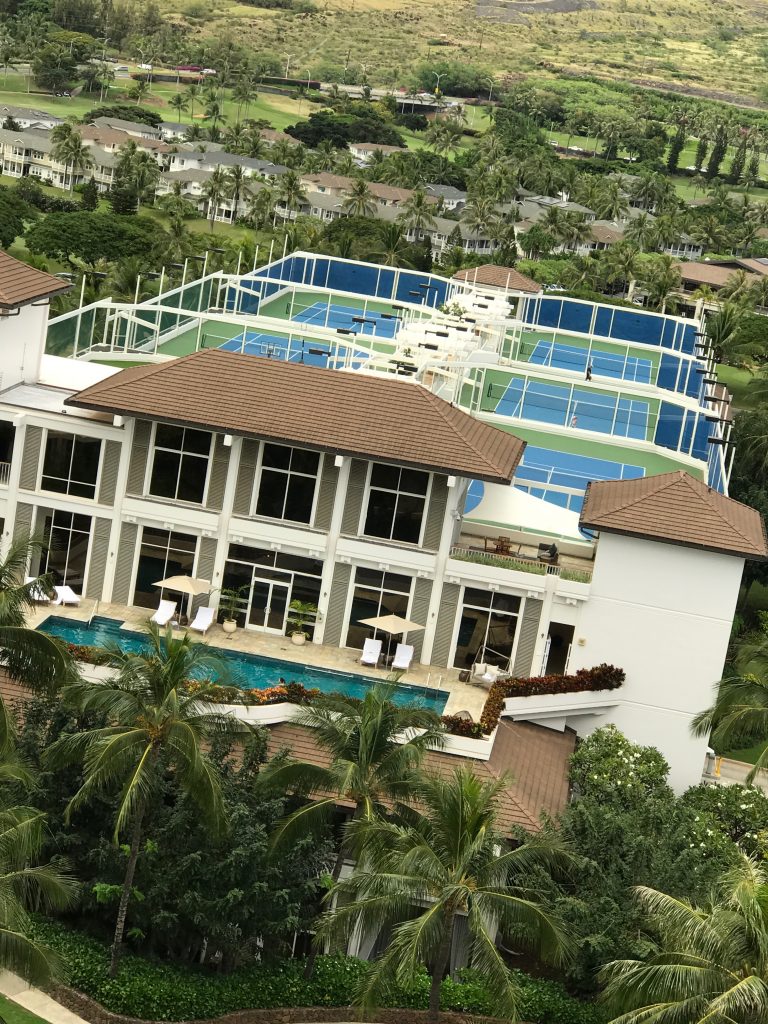 Perhaps my favorite part of the hotel was that, by our second day at the resort all the staff knew my kids by name. It was also fantastic that the boys were free to roam the hotel and the grounds without concern or danger. Its one of the reasons that a lot of famous faces have made the Four Seasons Oahu their Hawaii go to. While we were there, I noticed a very popular singer and pretty big reality star.
This hotel gets a huge endorsement from me, its perfect for family vacations and quick holiday getaways. I will add two other recommendations. Rent a car and drive around the island, an afternoon visiting the North Shore is a must. Also let the hotel book you on an excursion, maybe a sunset cruise or my personal favorite, the helicopter tour around the island.