If you're a foodie, you likely know all about the bubblewrap waffle. For us normal folks though, it's a treat that must be tried. It's the kind of over-the-top, decadent dessert that belongs at a Mid-Western state fair: right next to the deep fried Snickers or Big Fat Bacon. It's not hip or cool, it's just a lot of warm, gooey goodness.
The craze in London began when Tony Fang and Sunny Wu opened their BubblewrapWaffle pop-up shop on Saturdays. Before the pair blinked, people were standing in line for hours to try the novelty. Things took off from there after customers started Instagraming pictures of the dessert. A photo proving you scored a bubblewrap waffle became as cool as a photo with a celeb. And at that moment a viral sensation was born. People started traveling from all over the city – and world – to get in on the hype, making BubblewrapWaffle a pop culture sensation.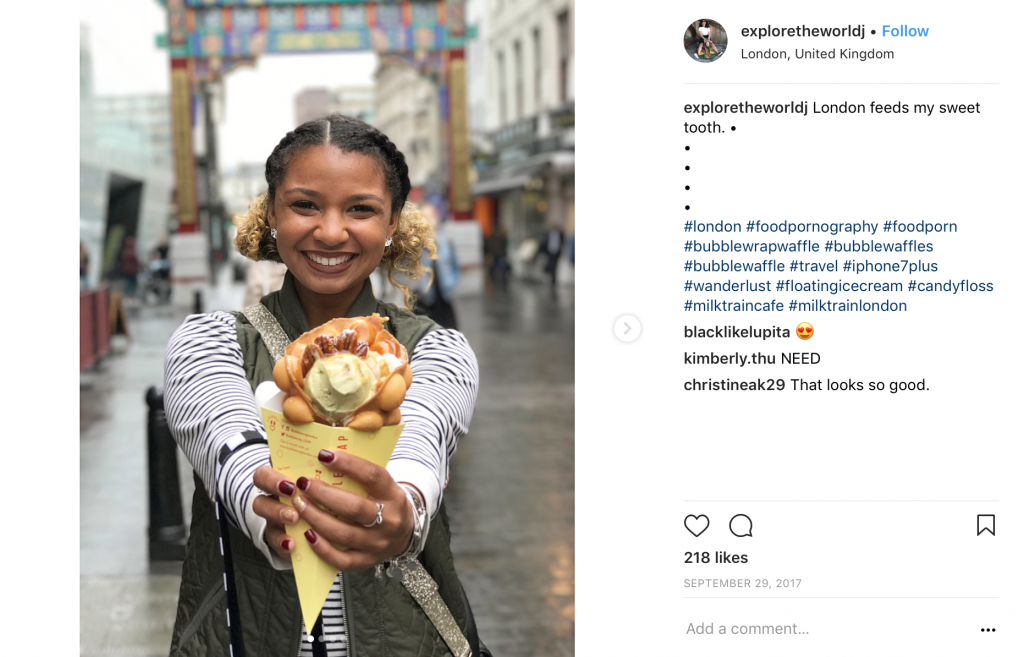 The dessert, like so many great inventions, was the result of an accident in post World War II Hong Kong. According to waffle legend, vendors with cracked unsellable eggs would mix those leftovers with flour and other ingredients to make … wait for it… egg waffles. The dish is still a popular street food offering in Hong Kong and other Asian cities. Usually the waffles are eaten plain, but Tony and Sunny decided to add gelato, ice cream and/or a bunch of other miscellaneous toppings. Boom! With that, you have a desert that has become one of the hottest trends in the food world.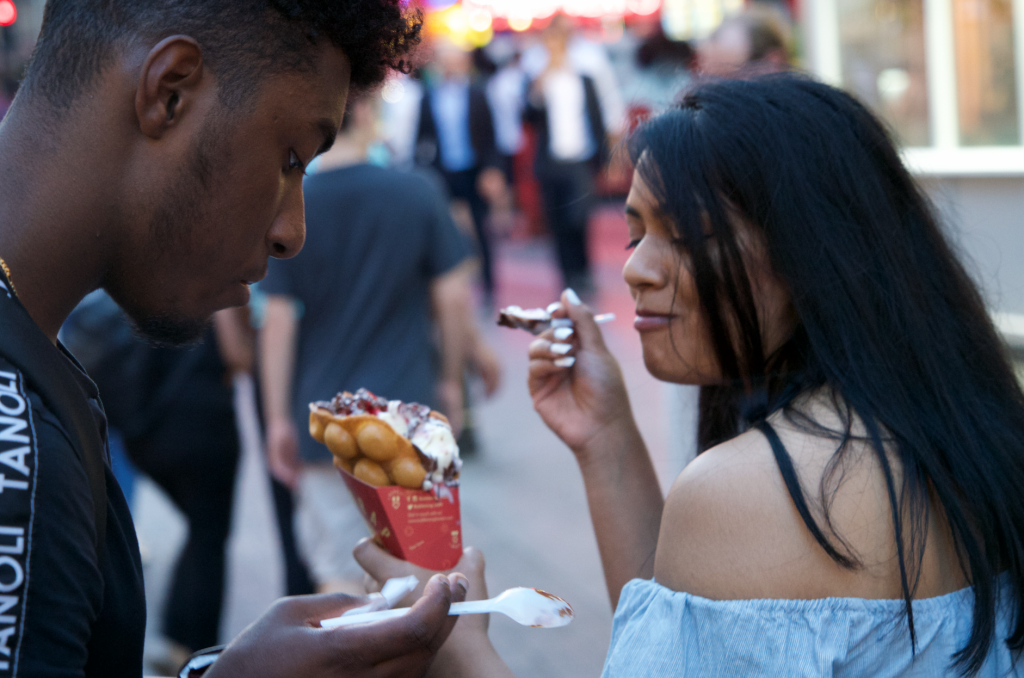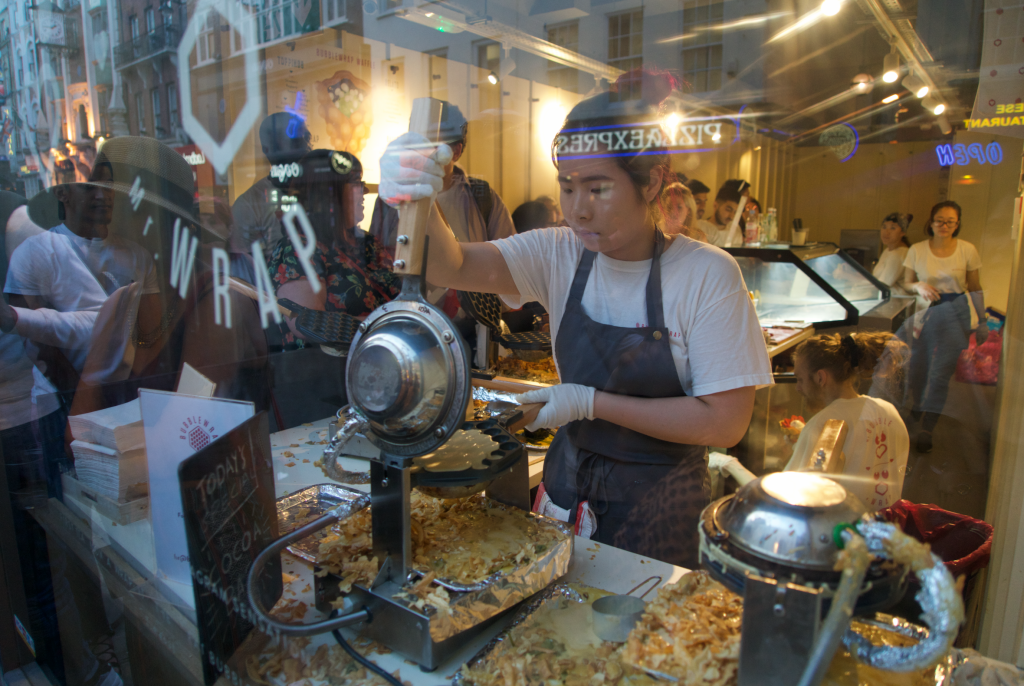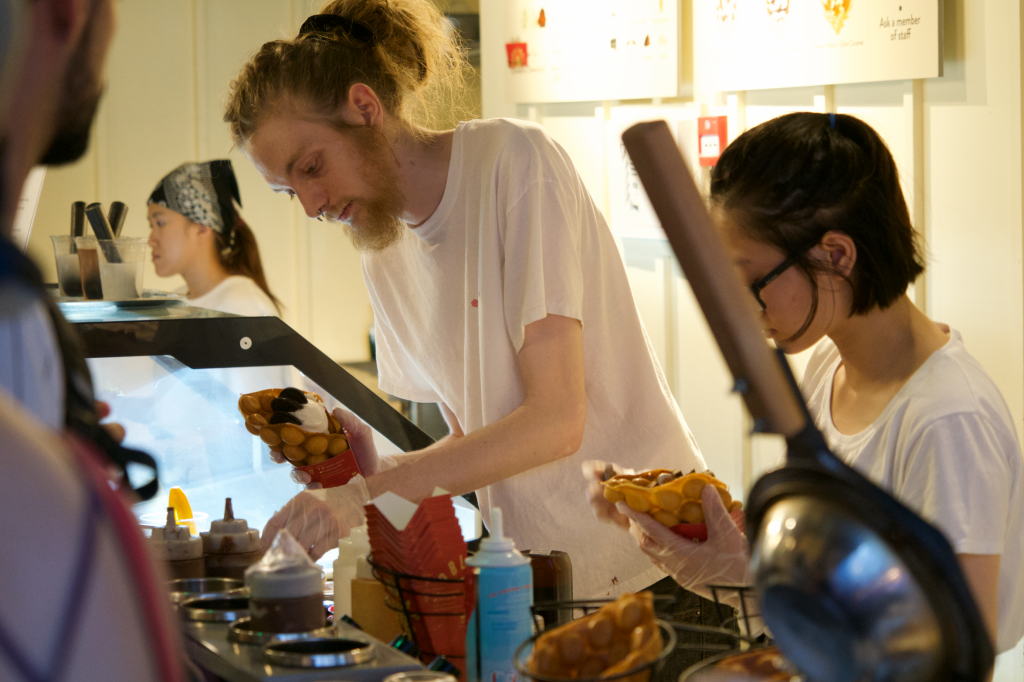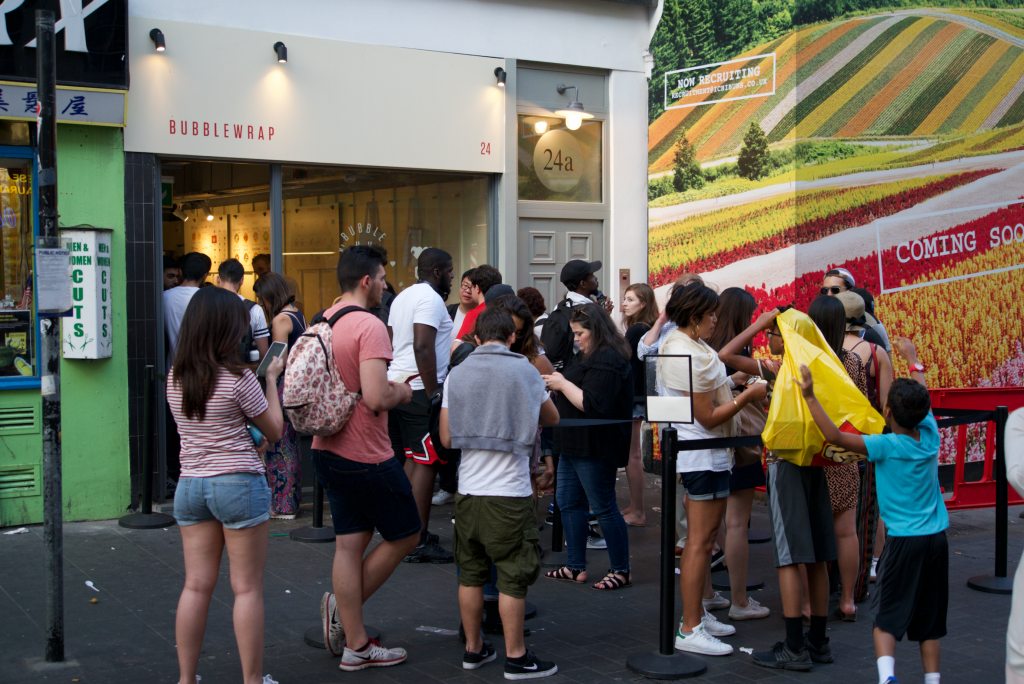 The Wraps come in three different waffle flavors, but listen to me, for your first visit, don't get crazy. Go with the original. From there it's all up to you and your creativity. My children basically piled as much junk as their waffle would hold.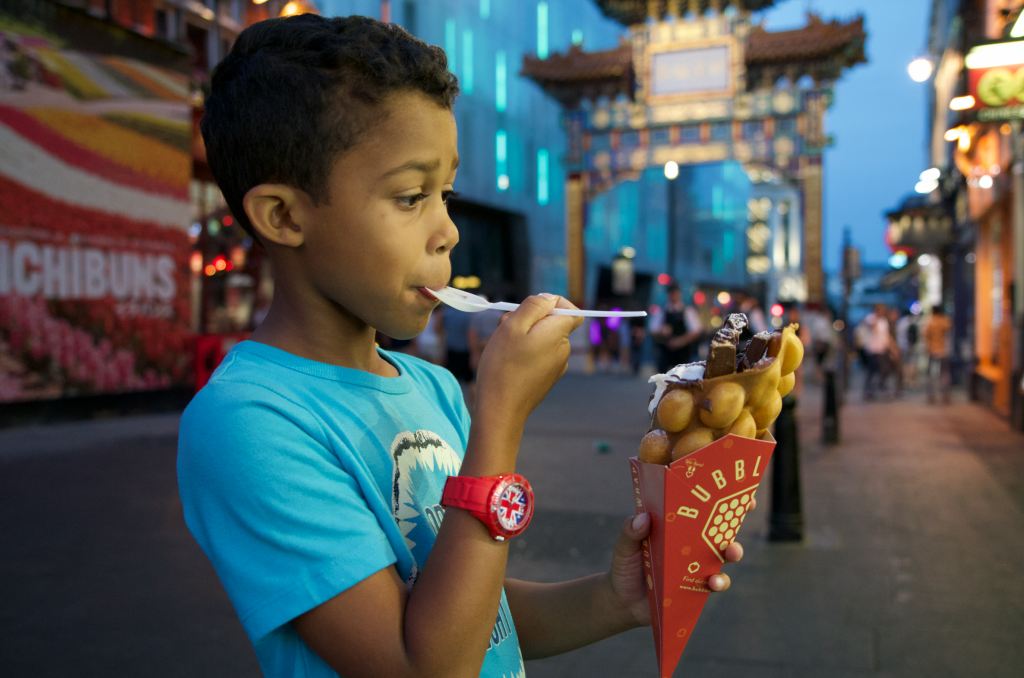 In the summer of 2017, BubblewrapWaffle opened a full-time location in Chinatown. The lines didn't dwindle, in fact, they've gotten longer. SO if you are in London, go visit BubbleWrap. How much you eat is up to you, but I will say, there is no such thing as too much of a good thing. Click here for all you need to know and how to get there.