India is a country of contradictions. Breathtakingly beautiful one moment and heartbreakingly cruel the next, my senses were overwhelmed with every step, breath and discovery. It was a life changing trip, making it a place I hope everyone gets to visit once in life.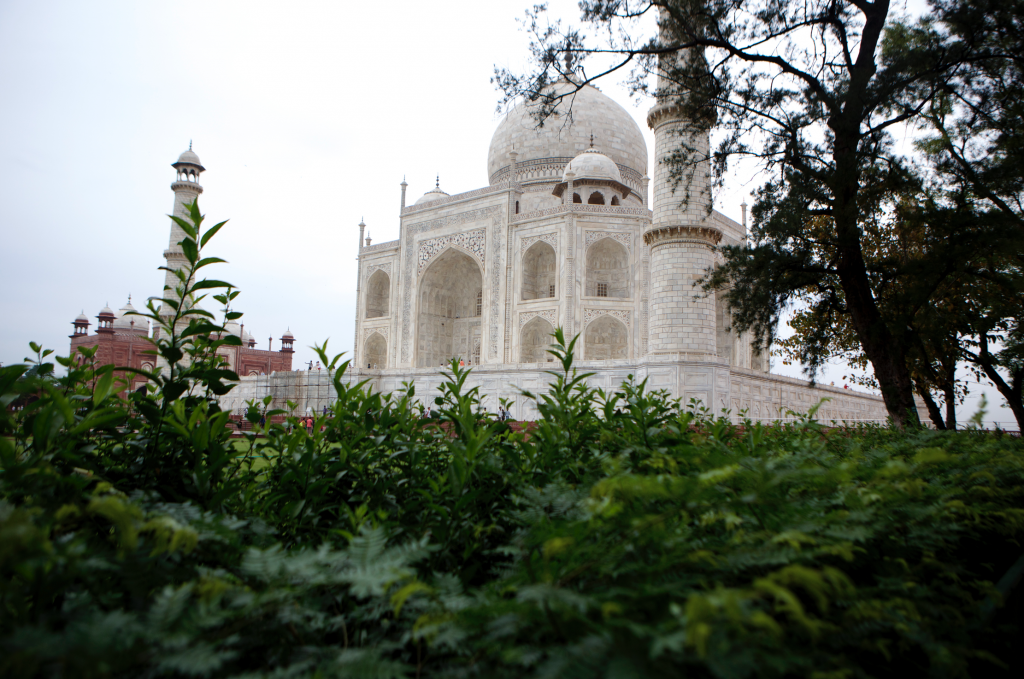 Almost no trip to India is complete without a visit to Taj Mahal. On a crystal clear spring day, I found myself sitting on a bench, the same bench made famous by countless others, staring in silence at one of the Wonders of the World. Bewildered by its beauty, intrigued by the story behind it's construction and inspired that one man's love could lead to its construction, the Taj Mahal quieted me. But the best ins and outs of the popular tourists destination are not always available in one place, so here are five things to know before you go.
1. Two Days Max … GET IN, Get out
The Taj Mahal is located in Agra, a three and a half-hour drive from Delhi. There are a few good options to get there: the train or a bus. We decided however to drive. My wife and I hired a tour guide and a driver and hit the road for an adventure in its own right. Driving in India is absolutely insane, think Manhattan on steroids, with double the taxi cabs and livestock popping up in the road.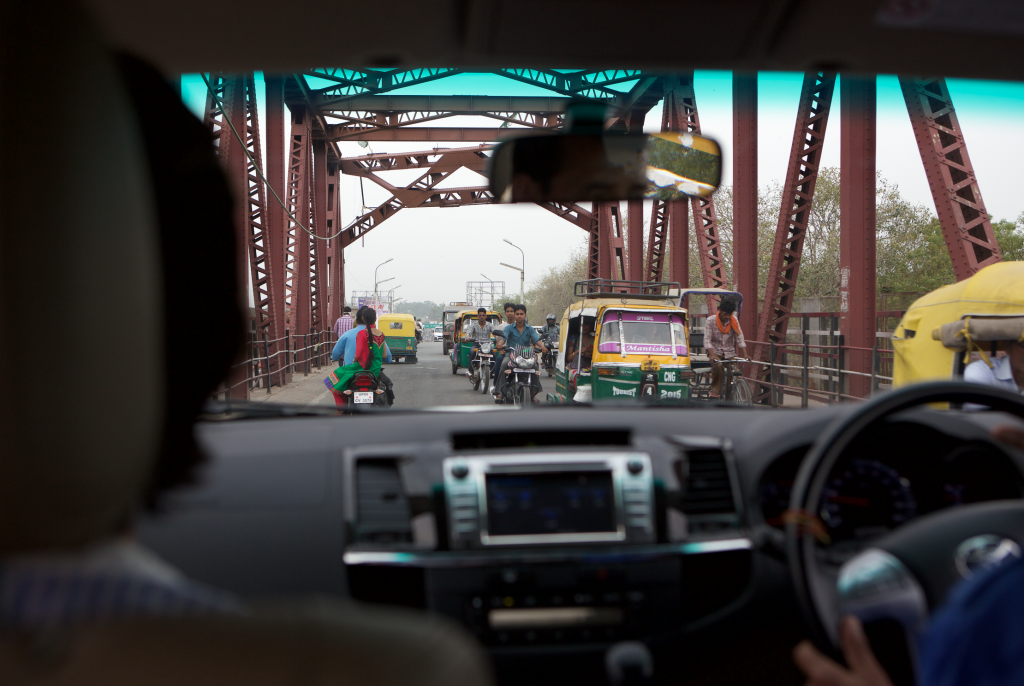 It is absolutely crazy, and at the same time, perhaps the most sane way to get to the Taj. Our car was a Toyota FourRunner, and all the arrangements were booked by our travel agent Scott Dunn, out of their London office. We spent two days in Agra and that is more than enough. See the site's, the Red Fort, the local Village near the Taj, and the Taj but all of that can be seen in two days. We stayed at the incredible Oberoi Amarvilas.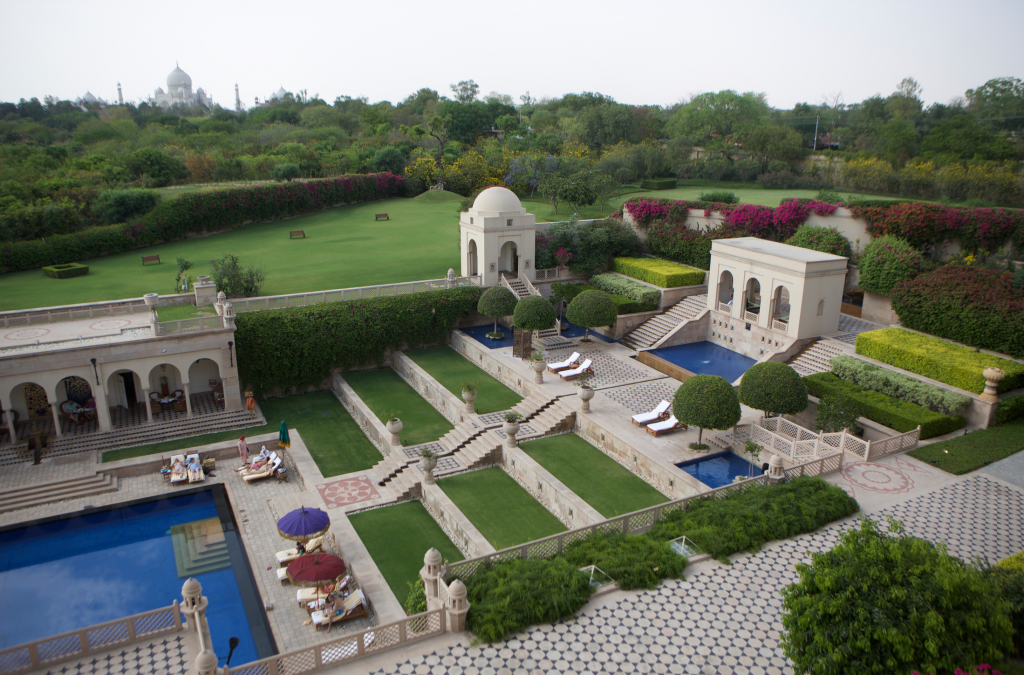 5 star luxury, and service are a hall mark of the Oberoi chain, but what separates this place from all others is just outside the sliding glass door of your room.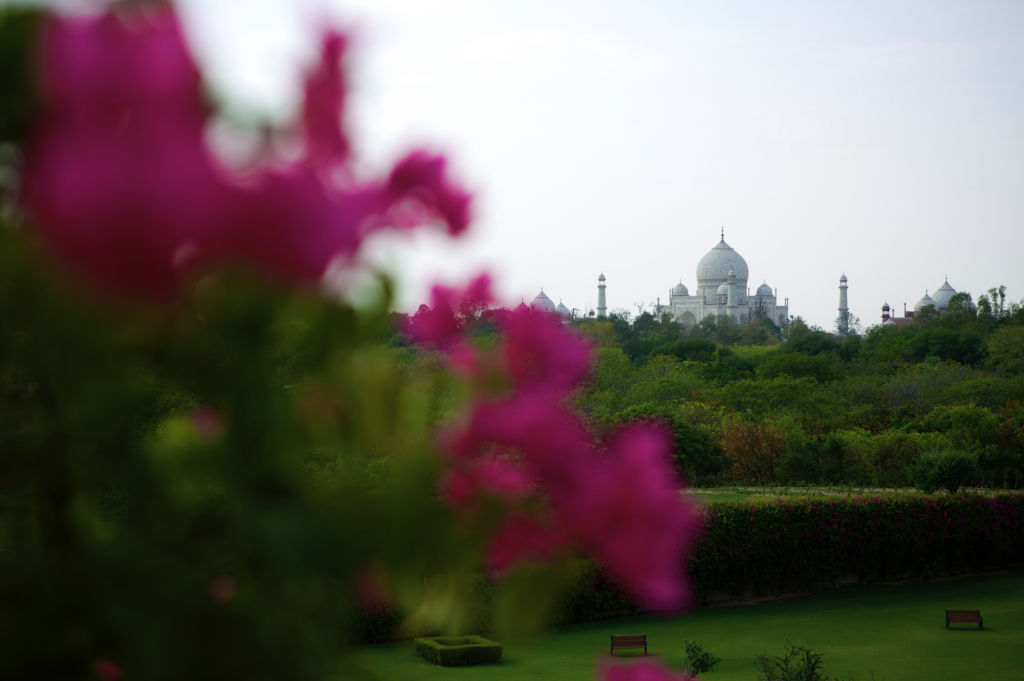 As I stepped out on the deck, above the tree lines, I got my first glimpse of the Taj Mahal and it took my breath away.
2. Visit Kachhupura Village Before You Go To The Taj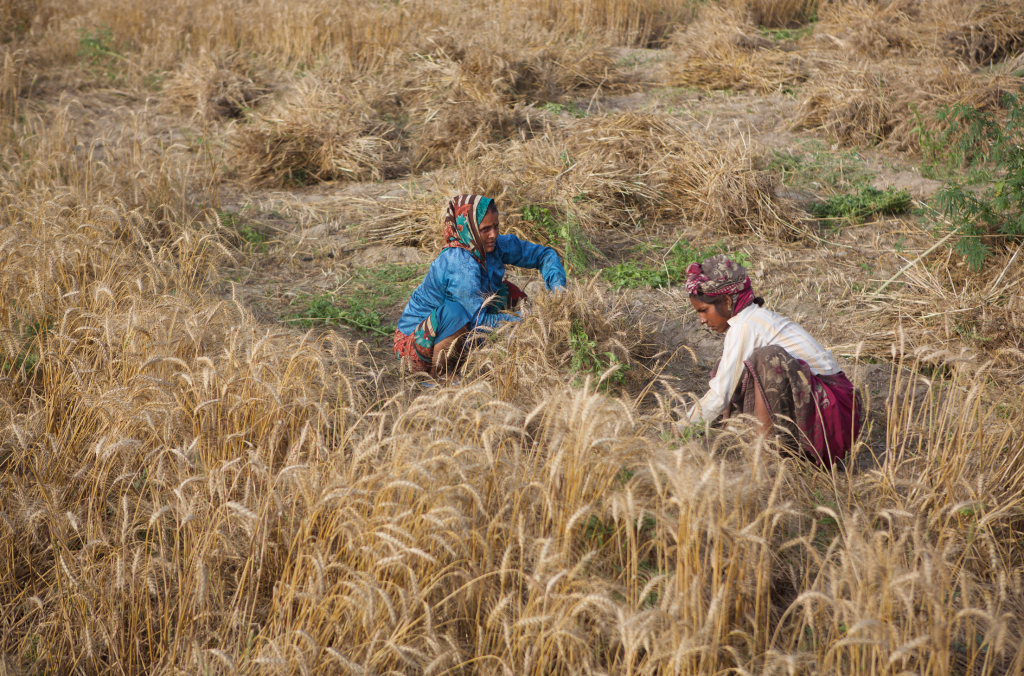 Across the river from the Taj Mahal is the local village of Kachhupura. A small farming enclave of homes that gives you a glimpse into life in rural India. I expected a tourist trap, instead we were once again, confronted by the beautiful contradictions of this country.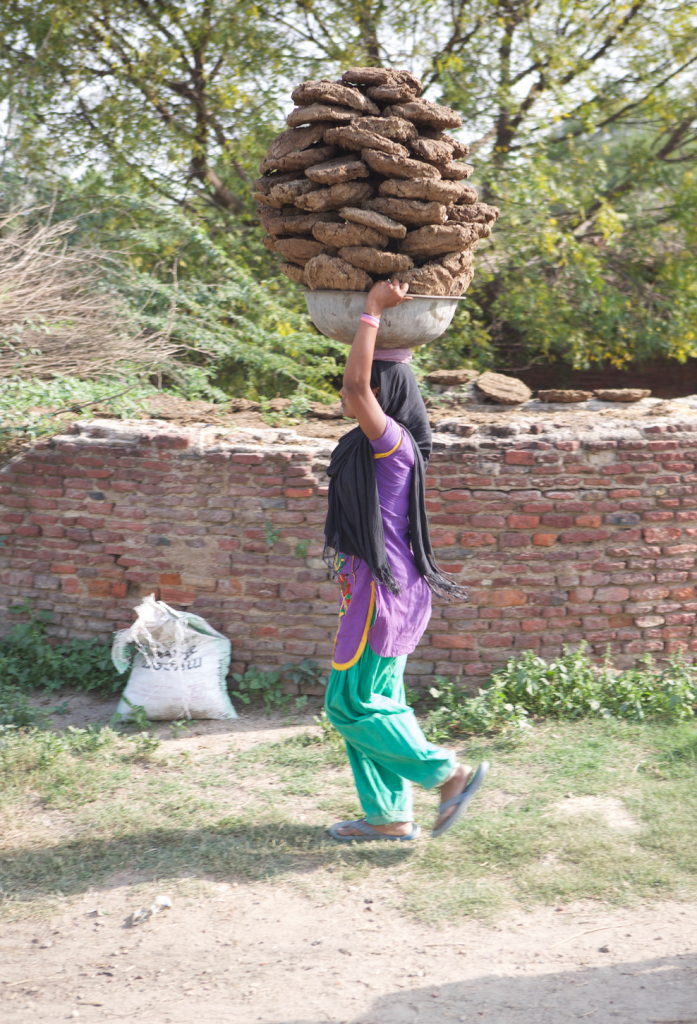 Open sewage, incredible poverty and people, who in the midst of all the hardships, are living happily. At Kachhupura, you will see everything from women working in the fields and making dung patties to heat their homes to young men manufacturing rudimentary leather goods, to earn a few dollars. It is a true farming village, where animals and humans share space and living quarters, because neither would survive without the other.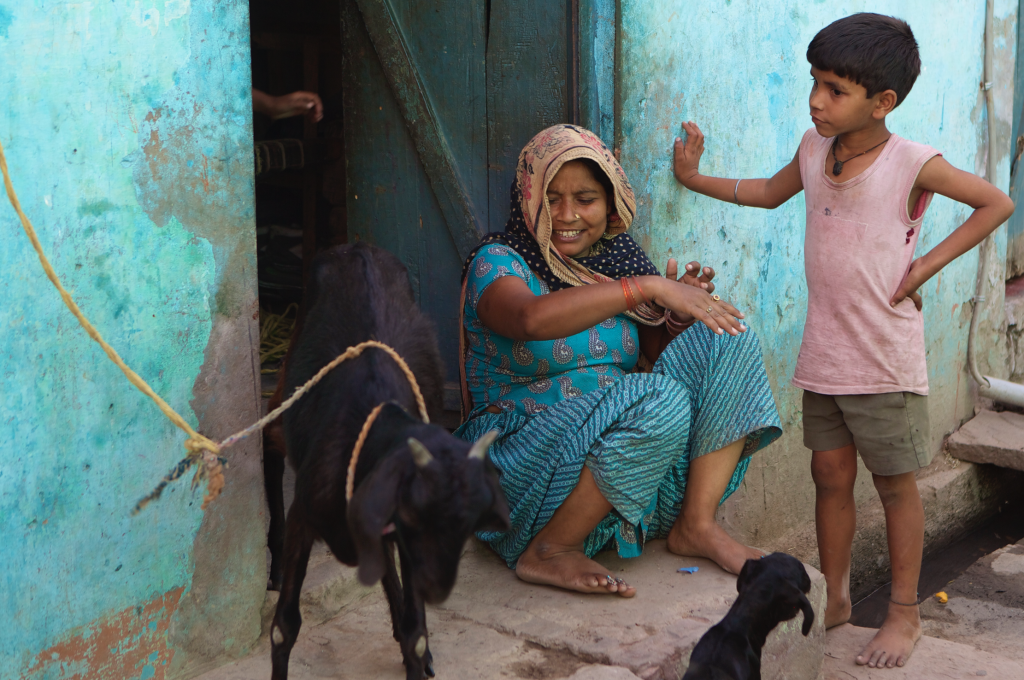 Real life, in the real world, that is a world away, from our everyday lives. Just beyond the fields that surround the village, about a quarter of a mile away, there is an open space, that is bordered by the Yamuna river.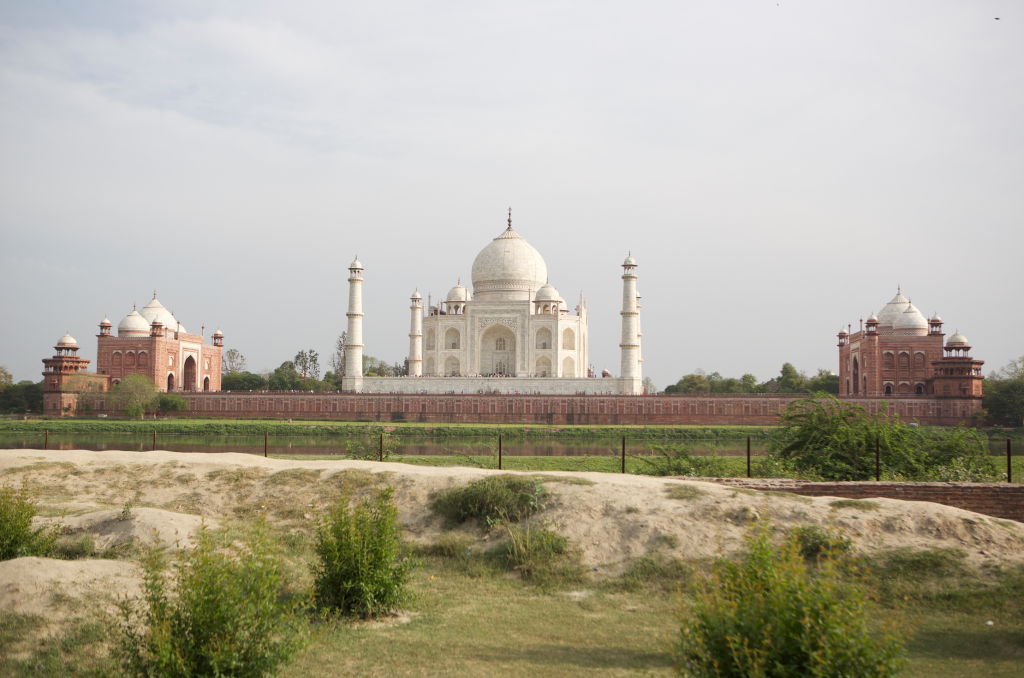 And across that body of water is the Taj Mahal. Go there sit in the field and just look at the building. It is glorious, and a great appetizer to your visit to the Taj. My wife and I sat in that field for about 45 minutes, taking pictures and just staring at the worlds most beautiful mausoleum.
3. Get To The Taj Early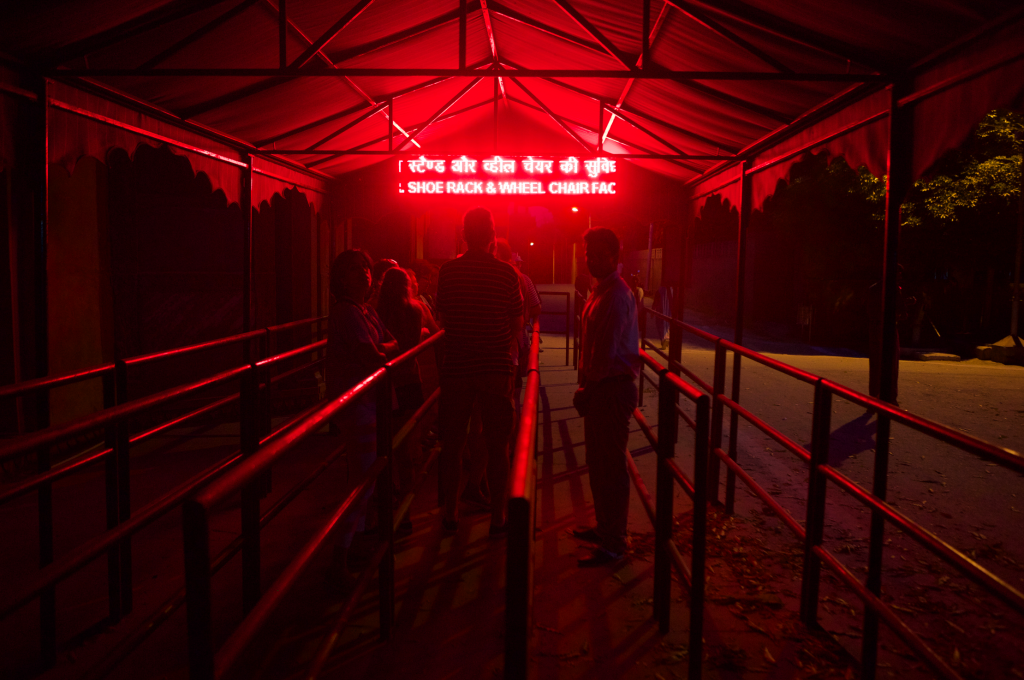 The Taj Mahal opens at sunrise. So that means you want to arrive in the wee hours of the morning. Our hotel provided a golf cart that shuttled us the half mile to the Taj, and we were among the first people to line up. It is spectacular to watch the sunrise at the Taj, and you will beat the insane crowds that overrun the building later in the day. When it first opens, the grounds are eerily quiet, and perfect for sitting and reflecting, or should I say soaking in, what you are experiencing. Go early, trust me you will not regret it.
4. Bug Spray, Lots of Bug Spray
The mosquitos are hell. Not bad, not overwhelming, HELL. if there is one thing you need to do before heading to the Taj Mahal, its bathe yourself in bug spray. This is one time where you can not afford to feel self conscious about smelling like OFF or DEET. Especially if you arrive in the early morning hours, have tons of spray. The hotel gave us bug patches and they were like snack trays for the mosquitos, they did nothing. Between the bites and the buzzing in your ear, it's enough to drive you mad while waiting for the building to open. Don't just spray yourself, cover your body head to toe. You will thank me later.
5. Bring Every Conceivable Kind of Recording Device That You Own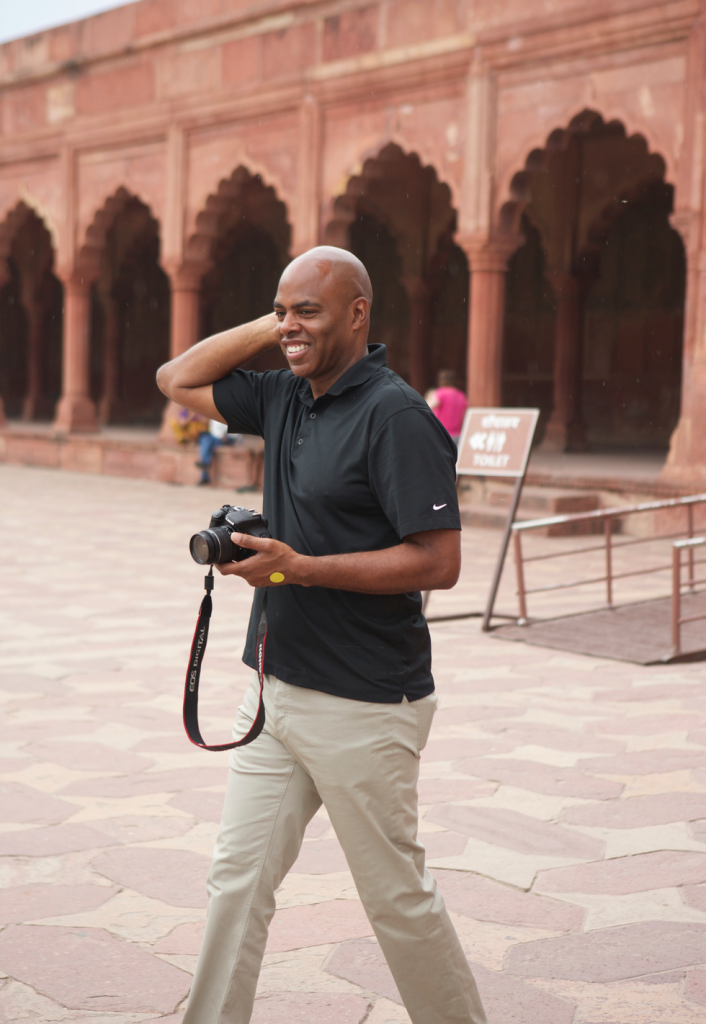 You can't take a bad picture at the Taj Mahal. No really. It is special, and pictures taken there are BEAUTIFUL, but bring more than an iPhone. I went in with my DSLR, a GoPro and my wife carried her small point and shoot.
There are picture opportunities all over, so take your time and keep your eyes open, and head on a swivel.
Bonus: Do Not F*%k With The Monkeys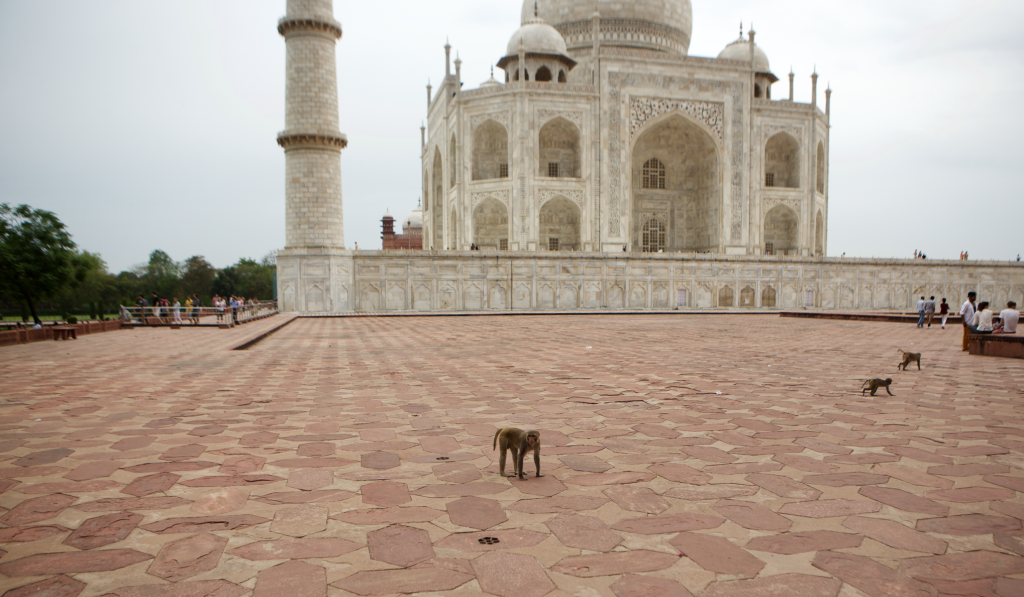 Midway through our visit to the Taj, Monkeys began popping up in the main plaza beside the mausoleum. Listen they look cute and harmless and your first instinct may be to go pet them or feed them. DON'T!!! They are viscous and look at you as one thing and one thing only, a source for food.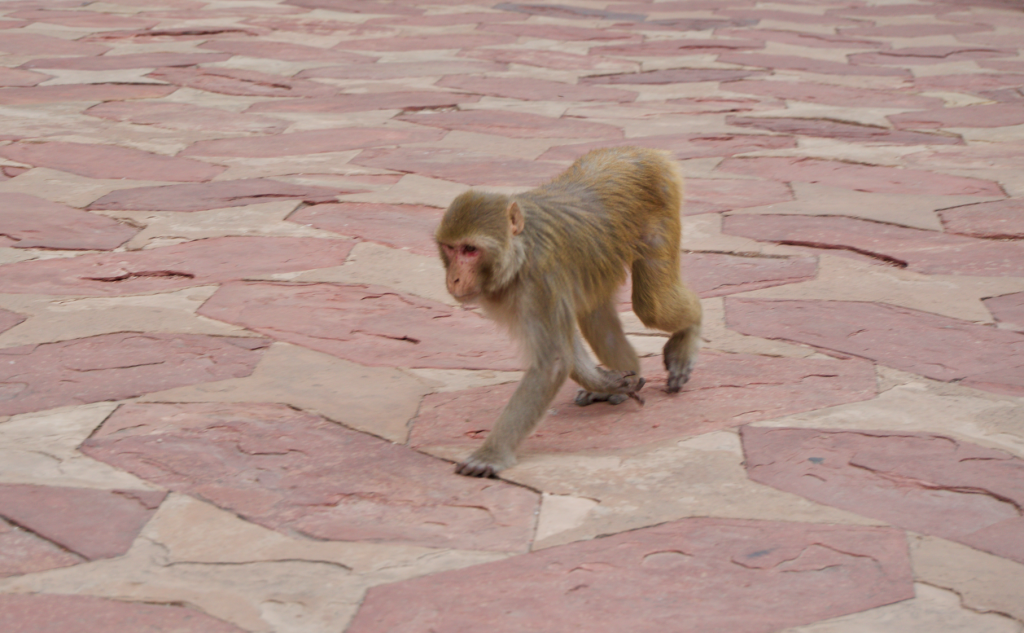 They are hungry and you are MacDonald's. Our tour guide warned me and basically saved me from the humiliation of being the American Tourist who got his ass kicked by a Monkey. All animal life is protected and revered in India, but that doesn't mean you need to go any where near all the wildlife that is Everywhere in this country. Just leave the monkeys alone and you will be safe and sound.
LAST THOUGHTS
It is a long journey to get to the Taj Mahal and there is nothing easy about it. But it is worth every penny and hour you spend on the trek.India is a first world country that is elegant and opulent (like the Taj), but it still can't shake its third world past. No place is perfect, but India is so perfectly, imperfect, that its special.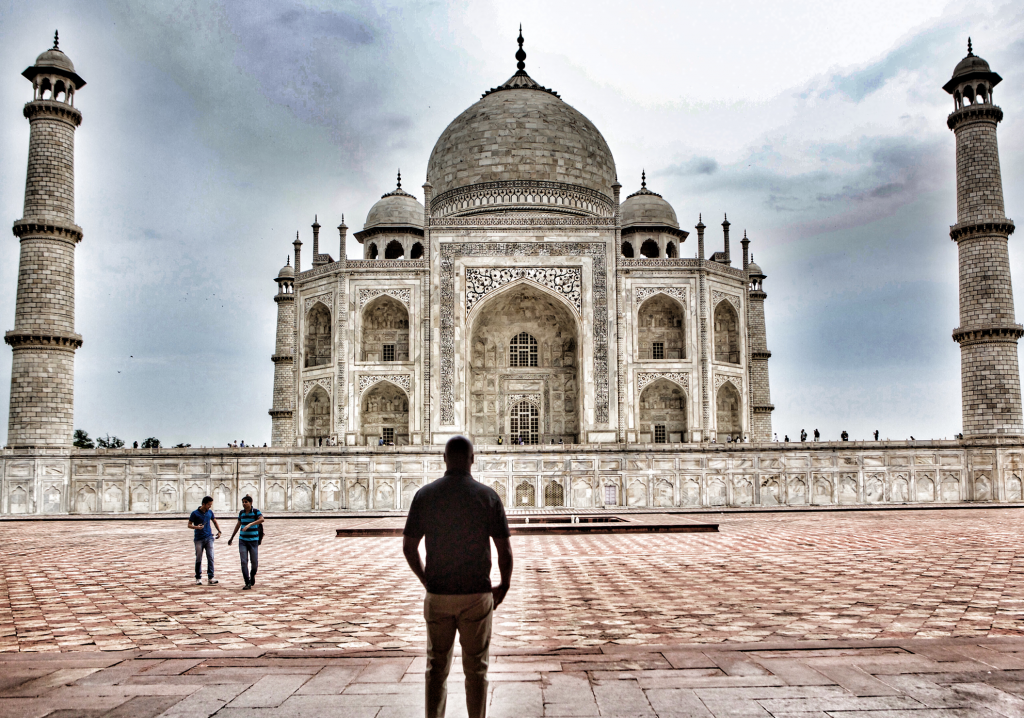 This is one of my favorite pictures, because every time I look at it, it reminds me that anything is possible and that there are incredible places that are waiting for me to discover.
MY TAJ MAHAL ESSENTIALS: