A day trip to Soweto makes perfect sense for travelers visiting Johannesburg. The Jozi suburb, located twenty-minutes from the Central Business District, is varied enough in enriching experiences to make the trek rewarding.
Soweto: A Condensed History
Soweto, an abbreviation of South Western townships, was formed during South Africa's apartheid era in response to the Bubonic plague. British colonialists began segregating the country by forcing Blacks from cities into smaller, rural townships like Soweto. Their belief, referred to by academics as Sanitation Syndrome, was that Black Africans were so unsanitary they were solely responsible for spreading the infectious disease.
Opportunities in townships were nonexistent for Blacks as they were usually cut off from resources, quality education or health services, plumbing, electricity and food. Through decades of organizing, fighting, protesting, strategizing and an end to apartheid, a few of these townships slowly developed into thriving communities such as Soweto.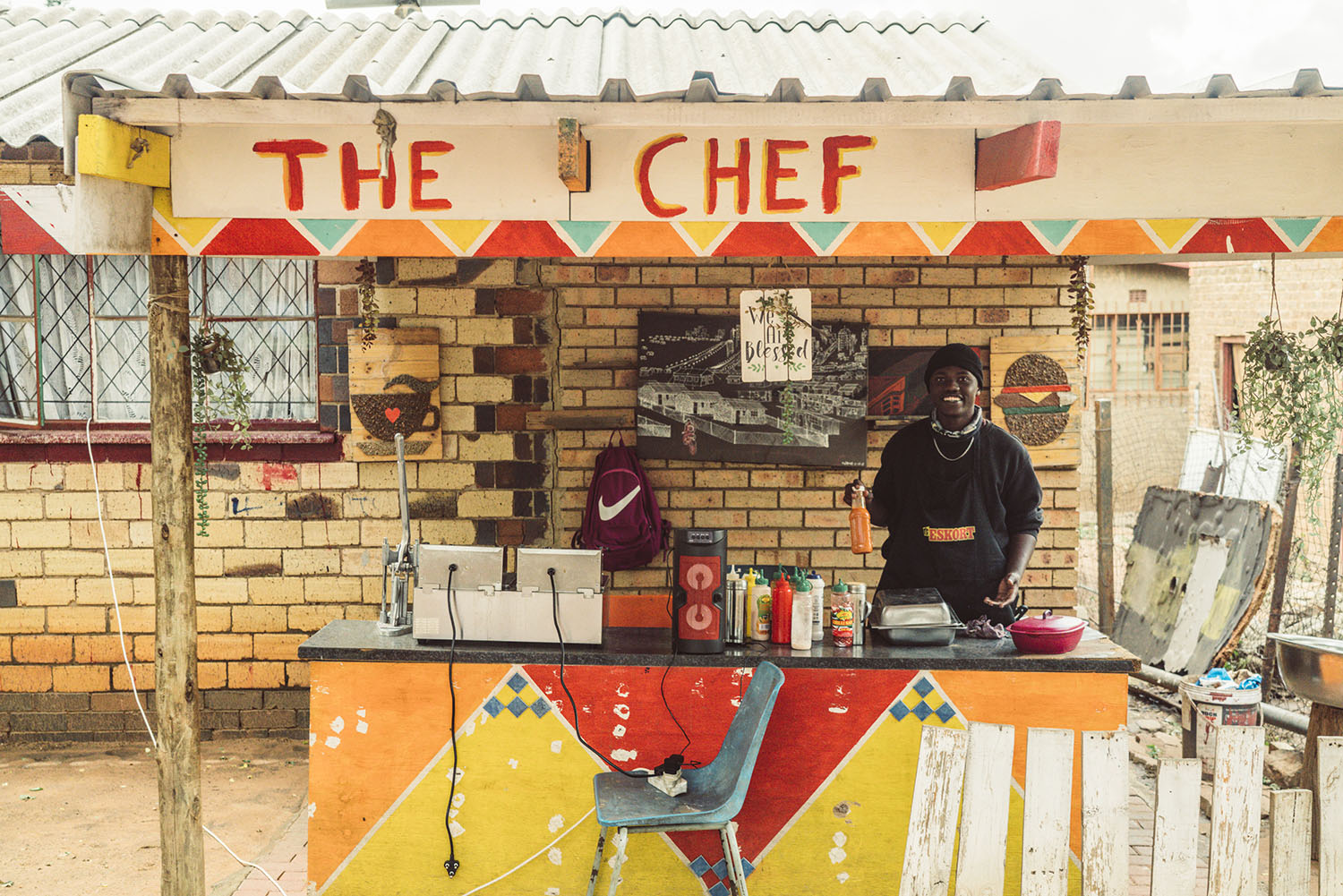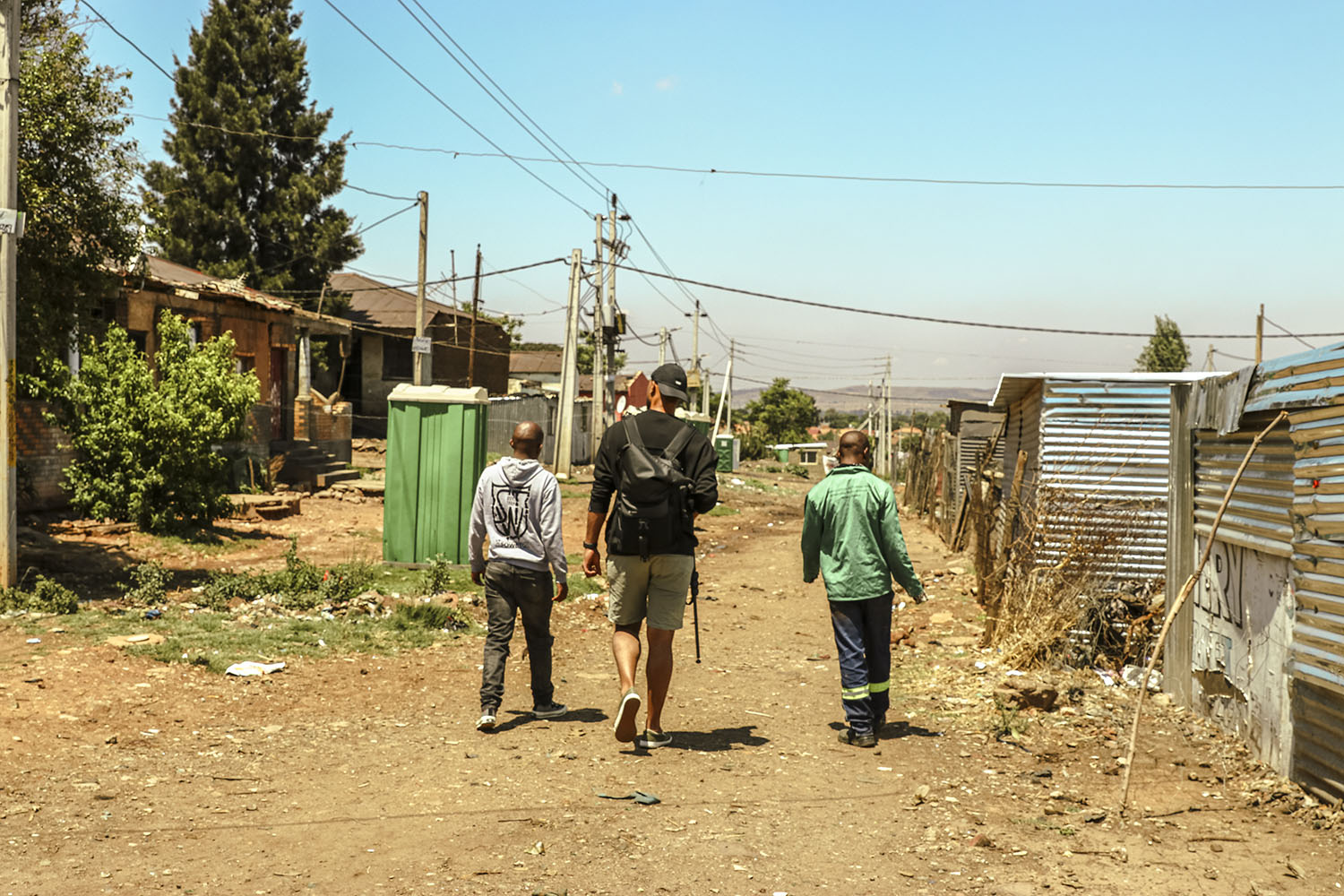 Soweto is a mixture of both new and old. Visitors are likely to spot a newly constructed, gated home within a stones throw of a shanty. There are outdoor festivals on the weekends, and political rallies during the week. There are designer clothing stores, tattoo shops, nightclubs and plenty of places to find good food … but there's also visible poverty, and varying degrees of infrastructure (or lack thereof) depending on where you are in Soweto.
As JoBurg's international profile as a travel destination expands, the south western townships are becoming an increasingly popular day trip for tourists. TravelCoterie spent three days in Soweto compiling this list of suggestions, but you could theoretically do them all in a single day if you plan accordingly.
1. Mandela's House
Soweto holds bragging rights on having the only block in the world to have housed two Nobel Peace Prize Winners: Bishop Desmond Tuto and Nelson Mandela. The latter lived inside the home at 8115 Vilakazi Street from 1946 to 1962. Mandela returned to the home after his 1990 release from prison, but only lasted 11 days inside the small, single-story redbrick home. Mandela wrote of that night in his memoir The Long Walk to Freedom:
"That night I returned with Winnie to No. 8115 in Orlando West. It was only then that I knew in my heart I had left prison. For me No. 8115 was the centre point of my world, the place marked with an X in my mental geography."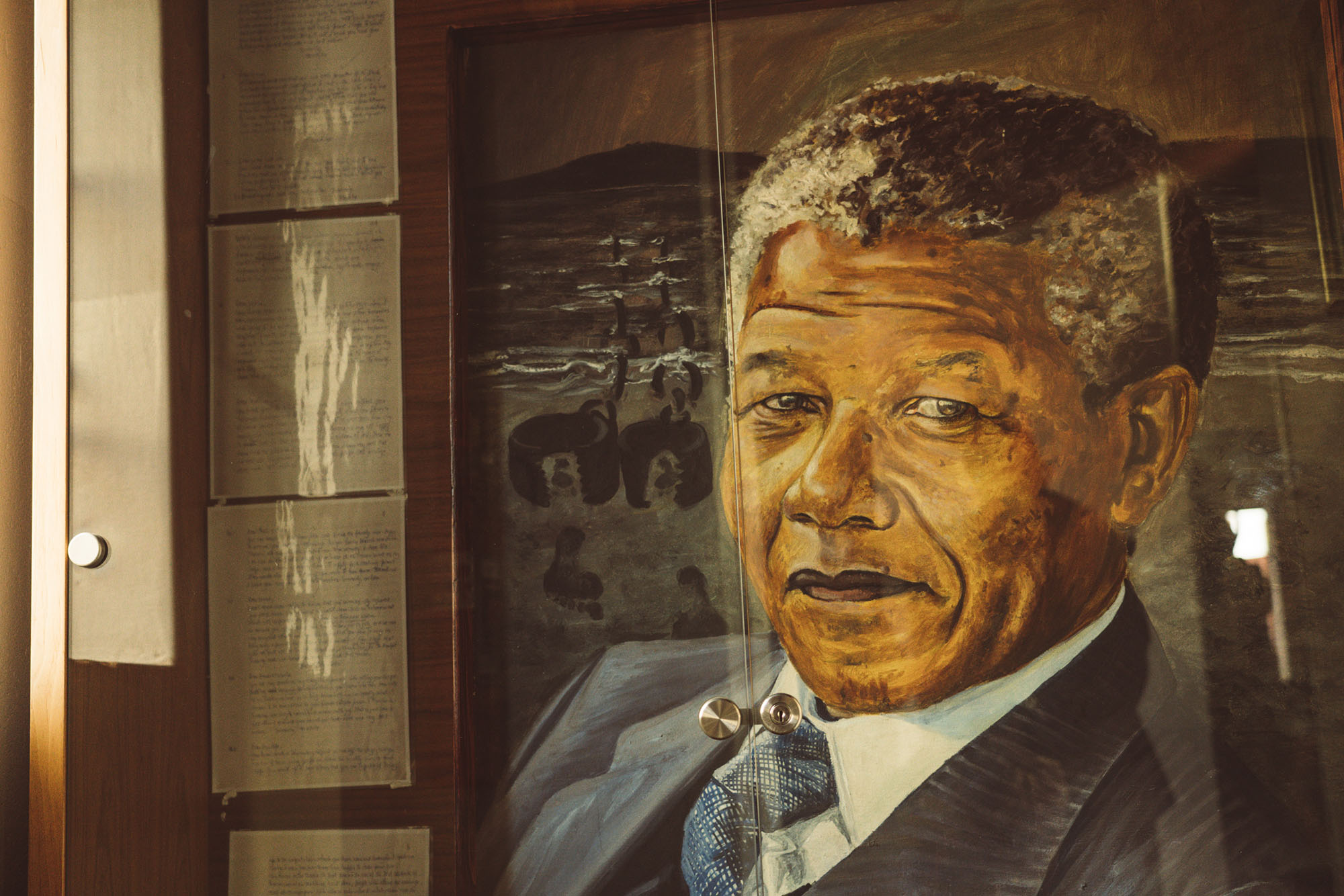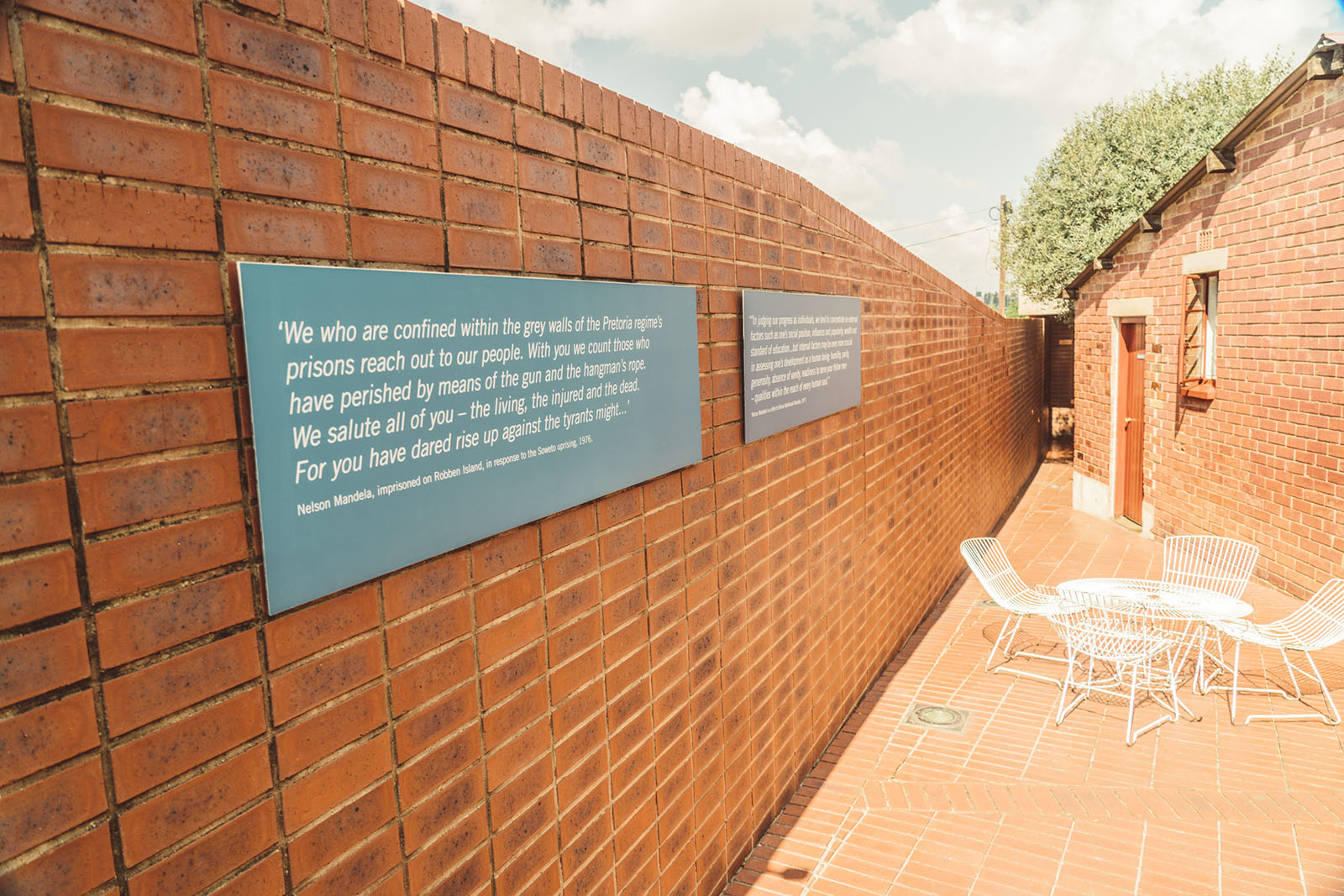 2. Hector Pieterson Museum
The Hector Pieterson Museum highlights the tragic events of June 16, 1976 and the ensuing uprising it birthed. 11-year-old Hector Pieterson was shot and killed by police during a student protest two blocks from the museum grounds. The students were objecting to the introduction of Afrikaans as the official language in township schools.
This photograph of Hector Pieterson dying is what's widely credited with bringing the horrors of apartheid to the international stage. News photographer Sam Nzima captured the image. Today, June 16 is commemorated as Youth Day in South Africa.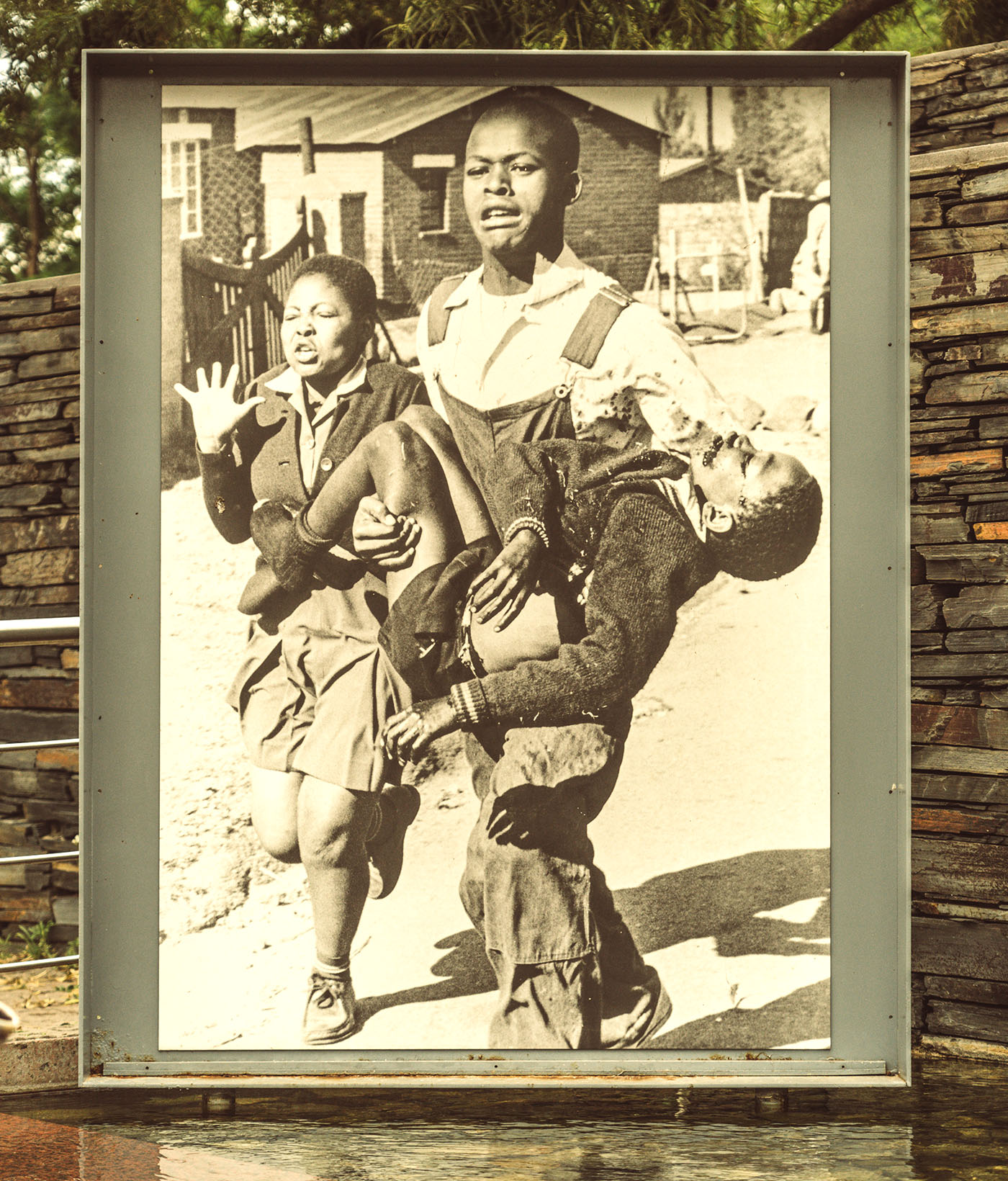 3. Shisa Nyama
Meaning "Burnt meat" in zulu, these social, carnivorous chow-downs usually occur on Sundays. Packed patrons salivate over the platters of grilled lamb chops, pork ribs, chicken livers, boerewors, chicken wings and skirt steaks being placed on tables. Throw in a side of pap (a grit type dish eaten by hand with a tomato sauce), chips (fries) and maybe some whipped pumpkin and you have the makings of a feast fit for gluttons. South Africans love their meat, so those with dietary restrictions may want to eat before arriving. They'll still want to come though because a Shisa Nyama is a vibe and one of the most authentic South African experiences you can have.
Buckets of Savannahs (a local cider) and Black Labels (a local beer) endlessly move through these establishments. There is almost always a deejay playing popular South African music like amapiano, and with those vibrations, a lot of dancing.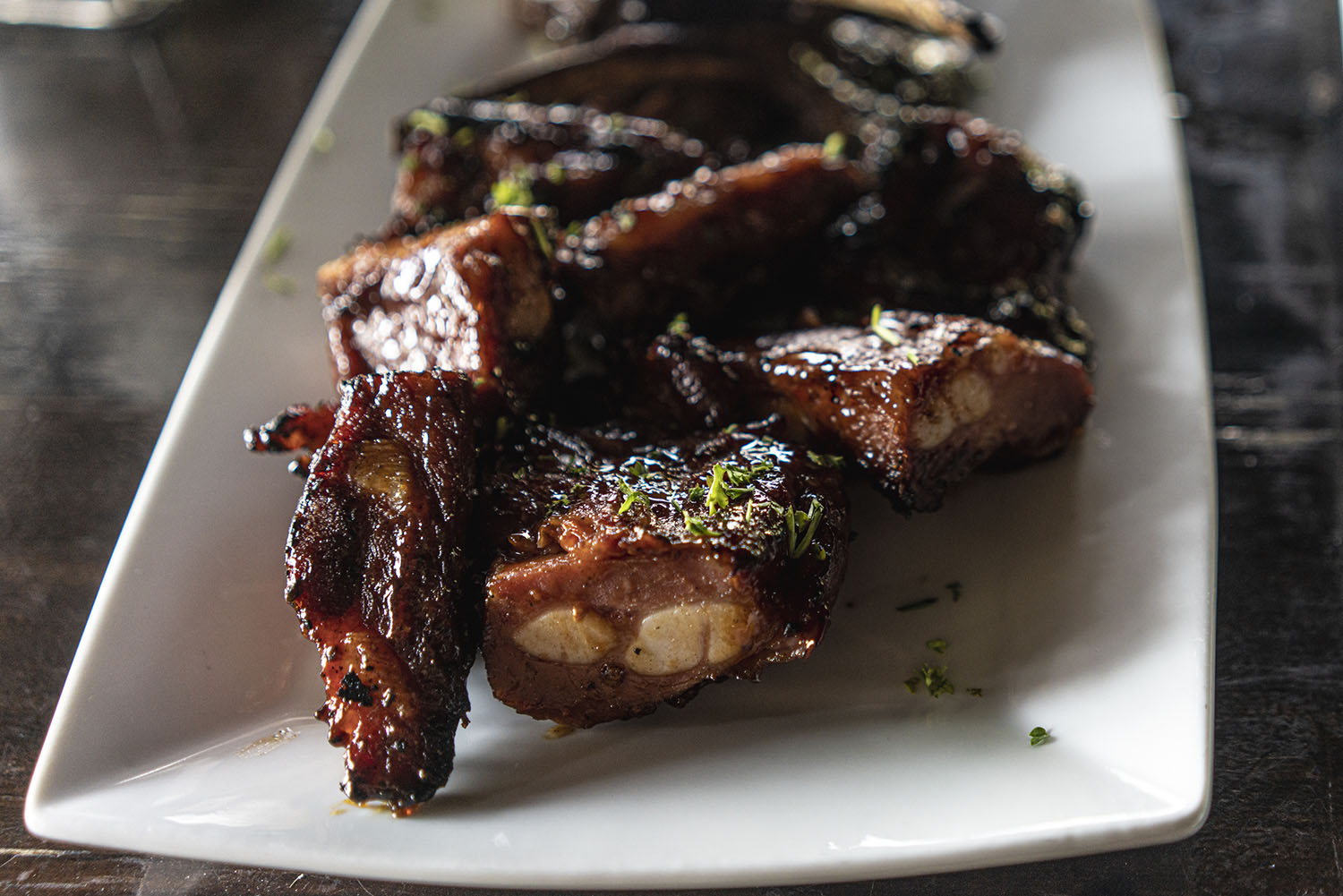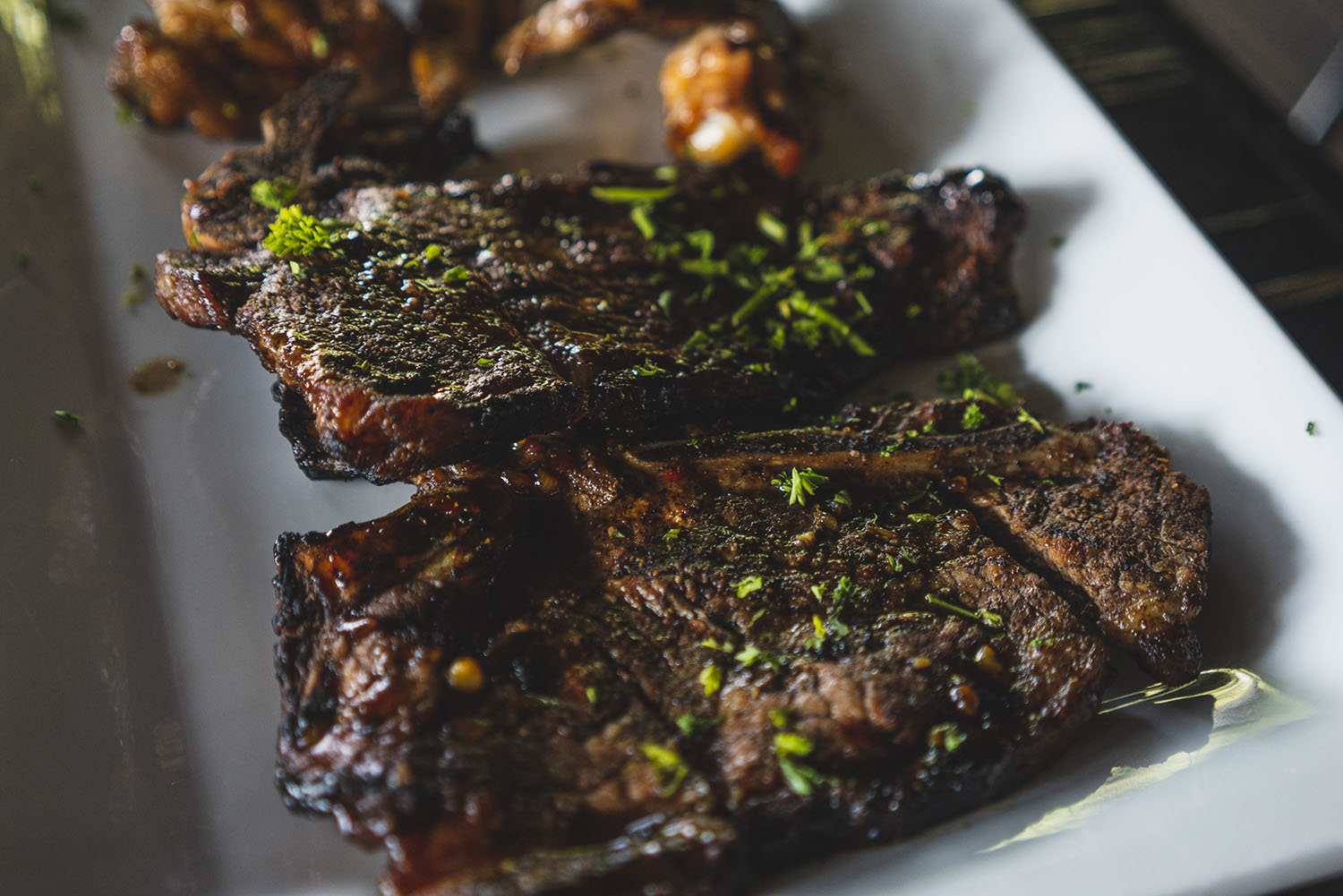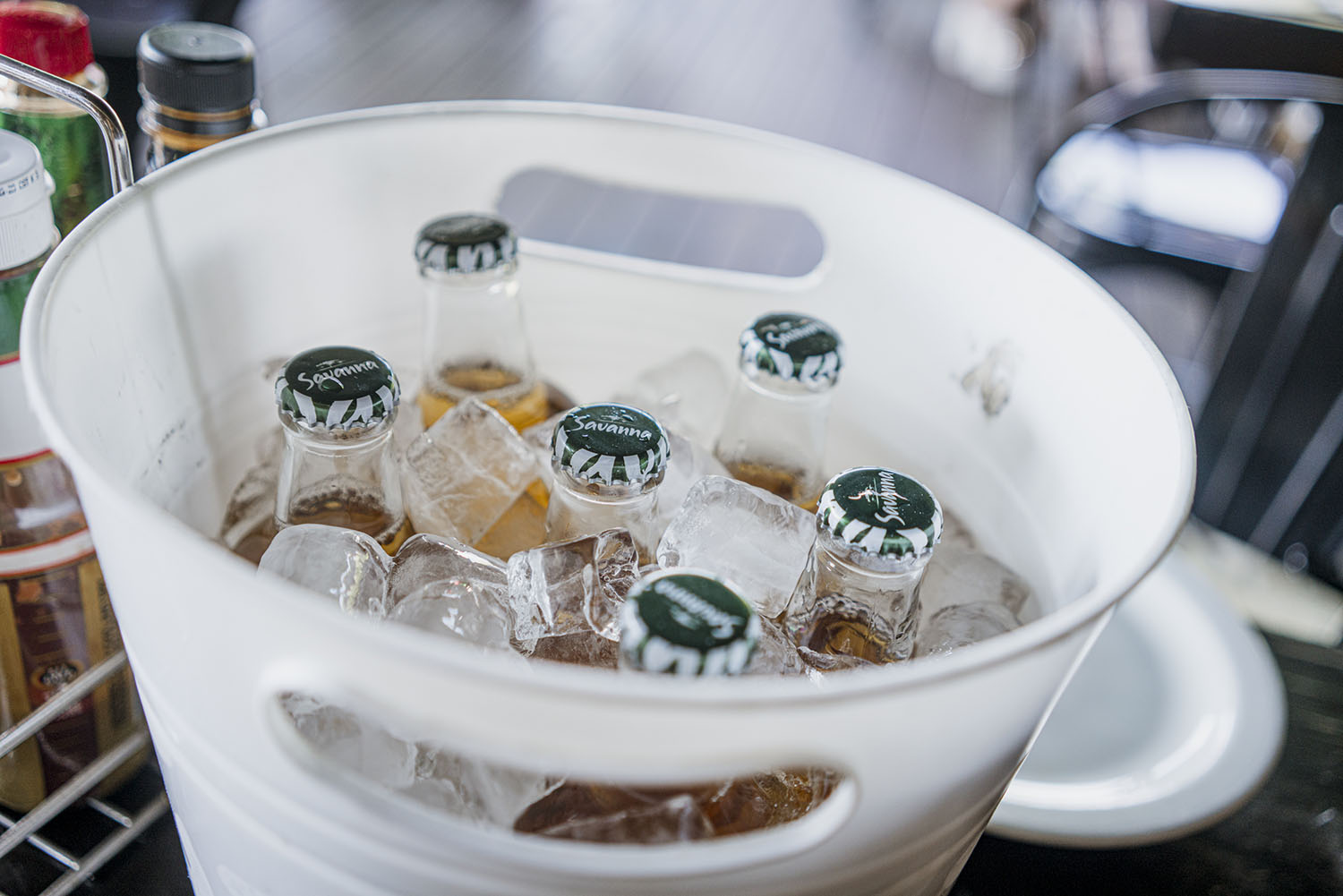 4. Soweto Towers
A prime example of the South Africans ability to create opportunity where there is none, the Soweto Towers are a defunct power station turned bungee jumping operation. The Soweto experience is certainly for the bold and insane as you voluntarily plummet from the top of a suspension bridge some 328 feet towards the earth before snapping back to safety. The price for this experience? $41.
Quick fact: the power station served the Johannesburg area for over 50 years before its decommissioning.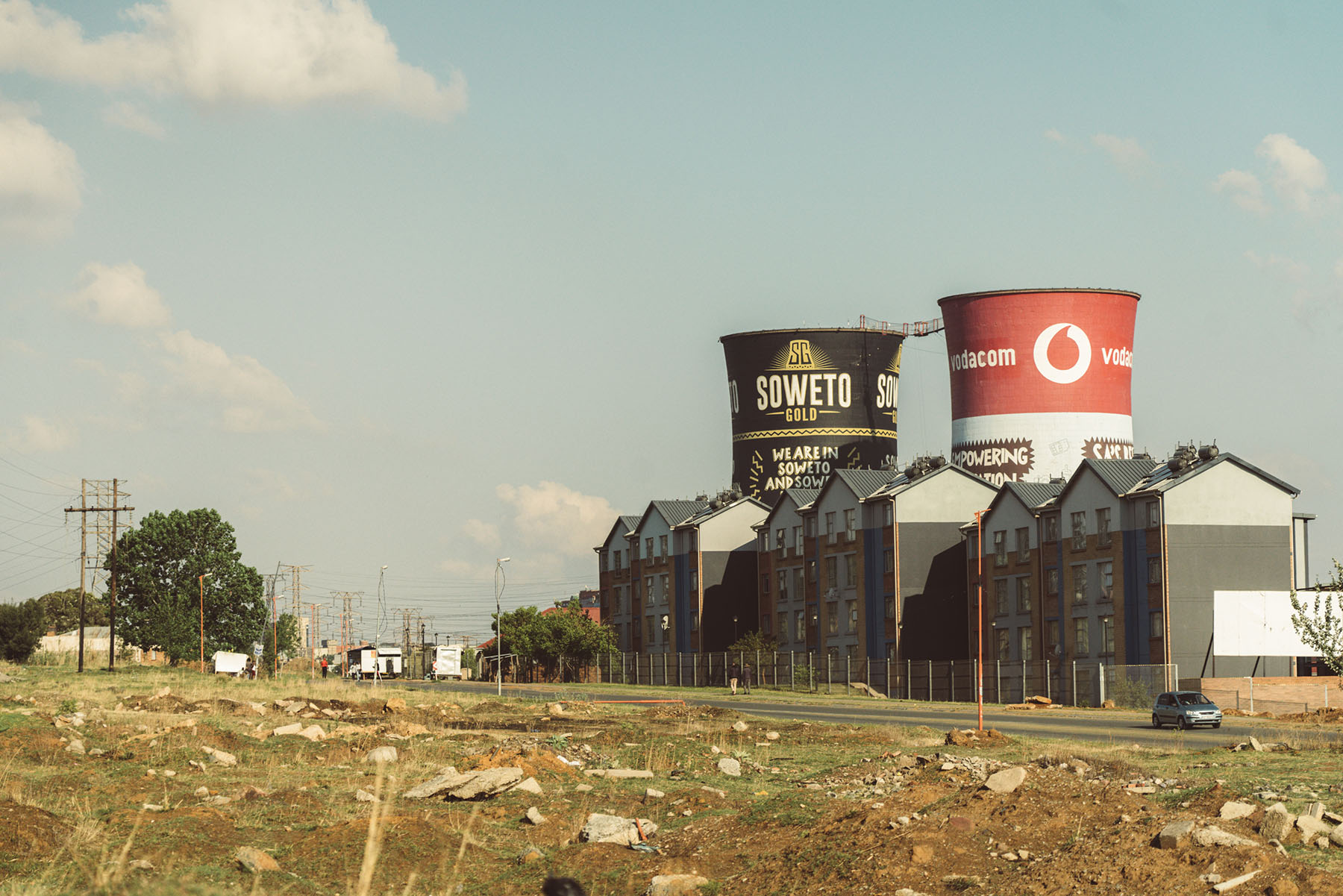 5. Soweto/Kliptown Tour With Curiocity's Tsepho Mokone
Kliptown is sadly the image many westerners conjure while envisioning Africa. The small community is cut off from plumbing, its roads are and narrow and comprised of dirt, there are smells and yelling and yet you never feel in danger walking its corridor. There is a strong sense of community and its residents take pride in their shanty neighborhood.
Curiocity guide Tsepho Mokone leads tours through Kliptown and the larger Soweto area, visiting a number of the locations on this list. Tsepho, a calmly-energetic historian, is also a Soweto native making his perspective intimate and wealth of knowledge, robust.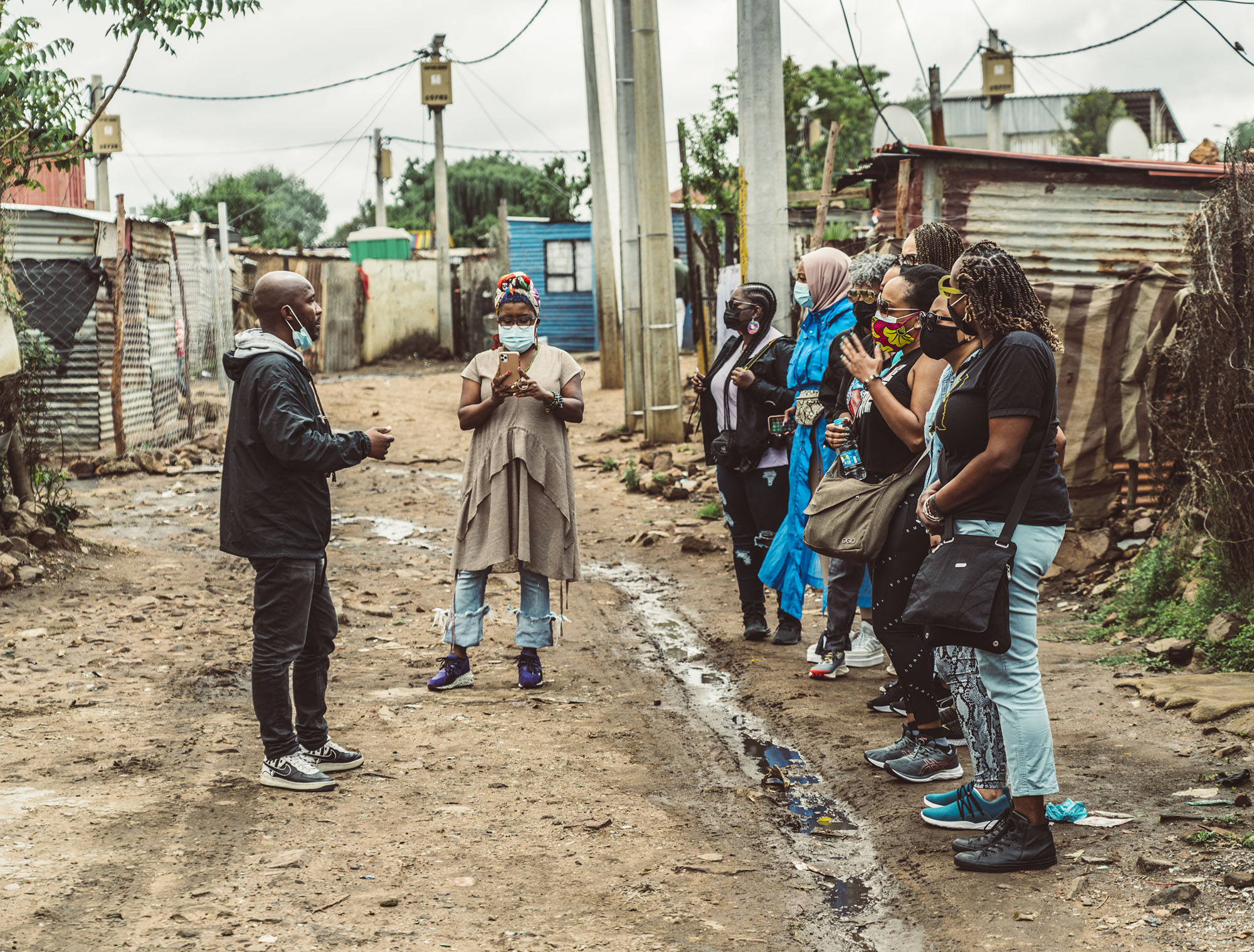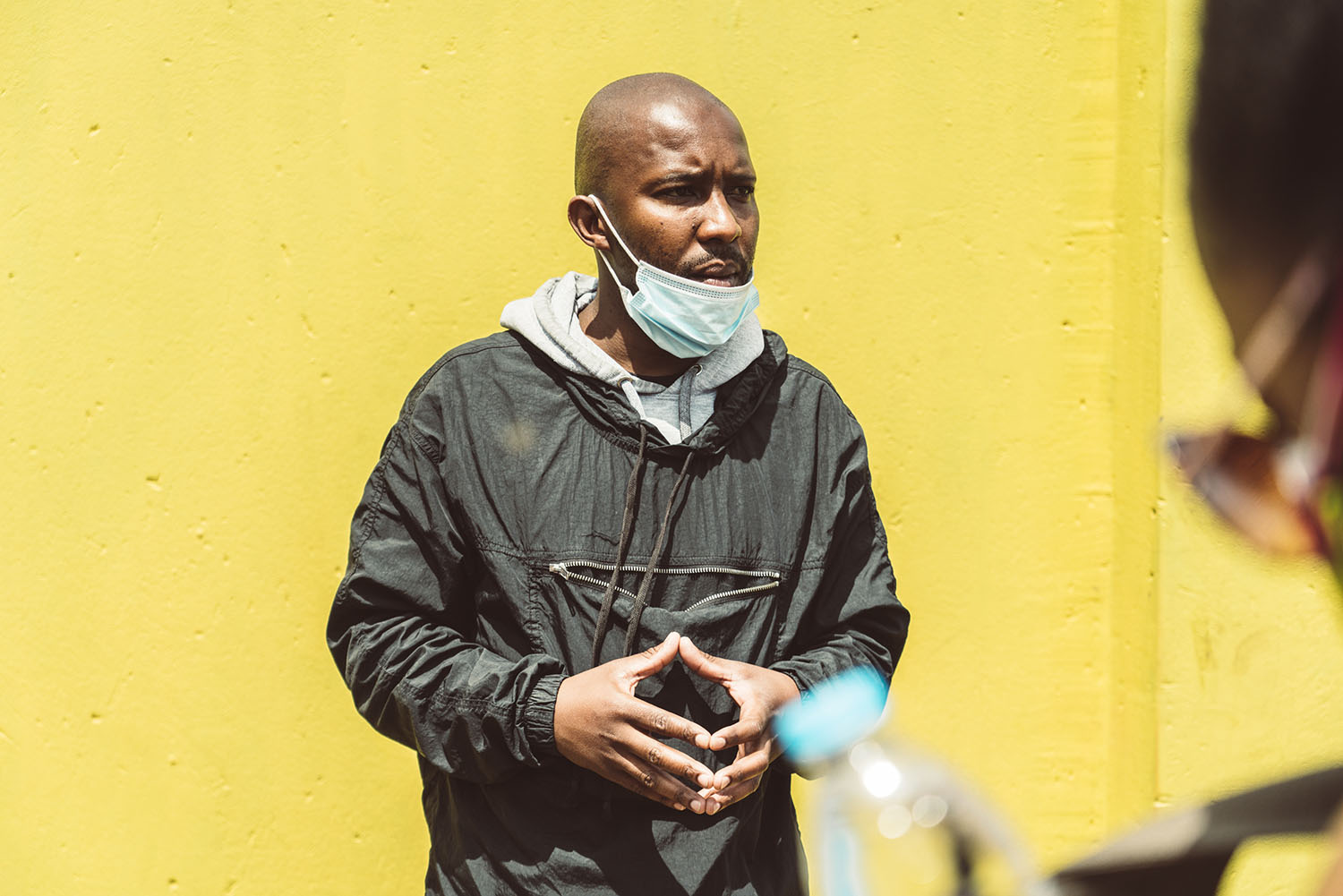 6. Konka Soweto
A luxurious hangout spot for South Africa's elite and beautiful, being seen at this Soweto lounge/nightclub comes with a price tag. That should be apparent to anyone the moment they arrive and see the type of cars in the parking lot. The "millionaire's playground" is the brainchild of Kutlwano Pitso, the creator of another popular Soweto establishment, Moja Café.
Konka is located in the Pimville area and regularly hosts famous DJs and amapiano superstars.
View this post on Instagram
7. Soweto Brewing Company
End your tour doing a cider/beer tasting at Soweto Brewing Company. The brewery was founded by Ndumiso M. Madlala and Jeff Schmid. Our personal favorite is the Gogo's Ginger (4.5%). The staff also makes a lager (5.2%), stout (6.1%) and cherry and apple ales (4.5%).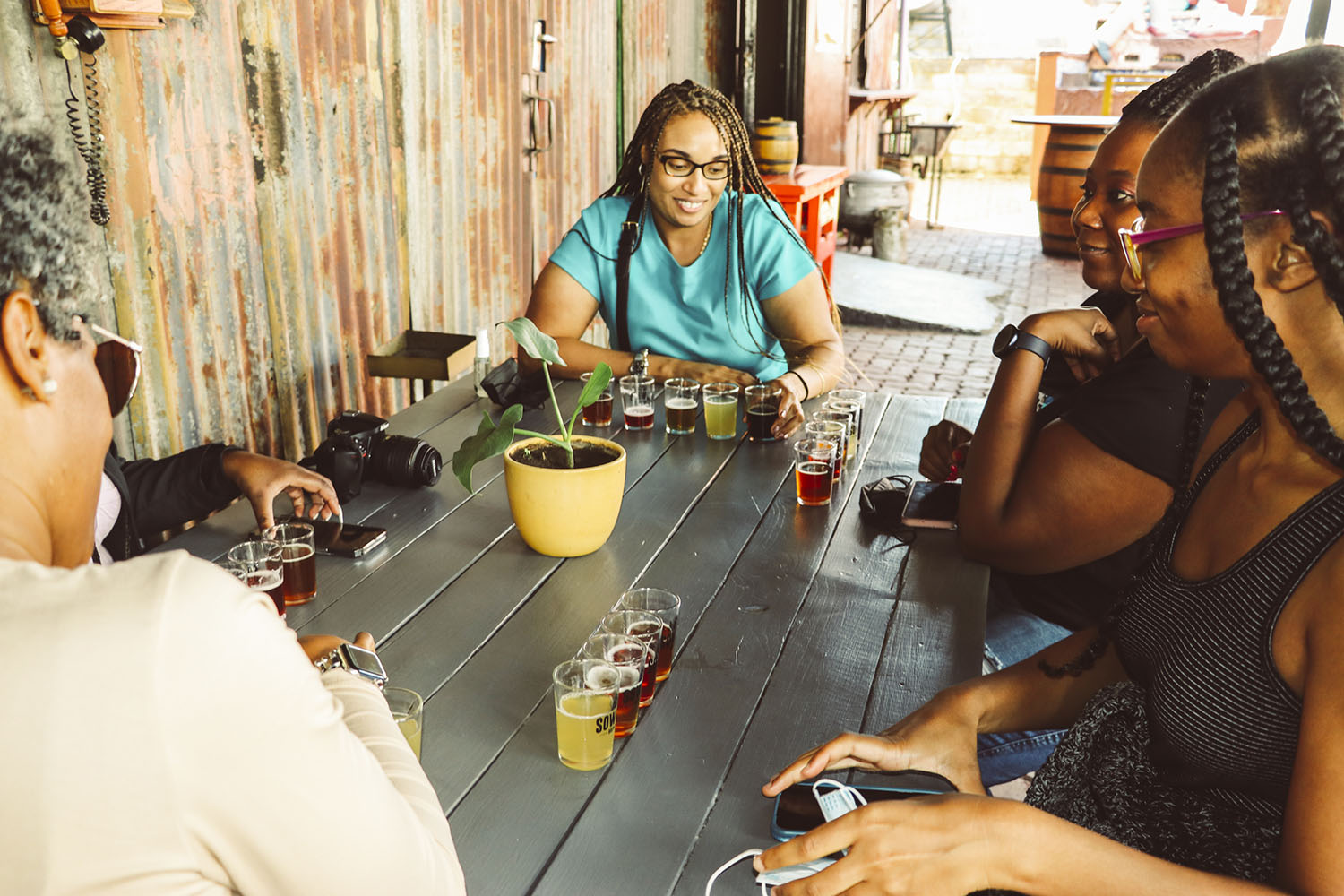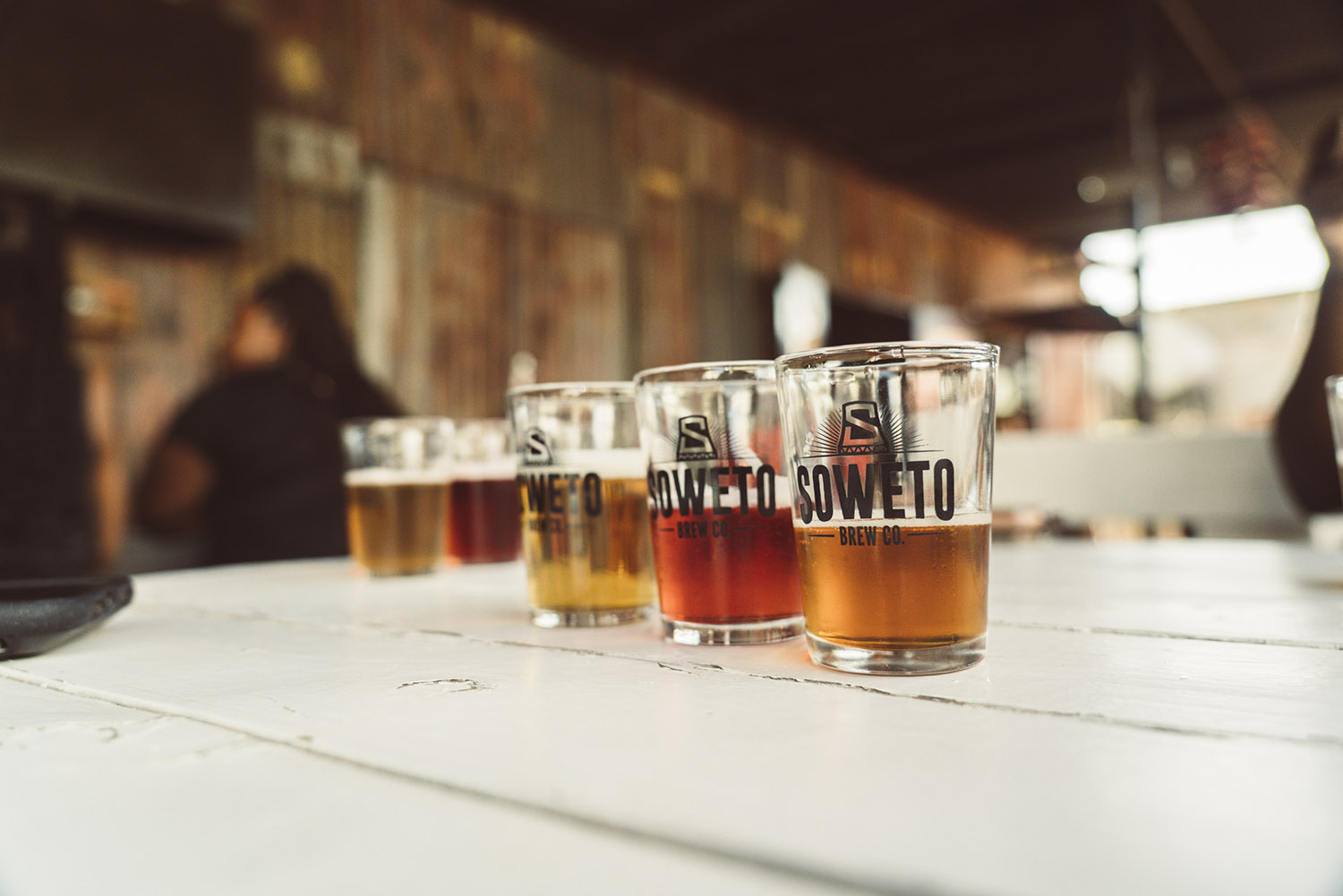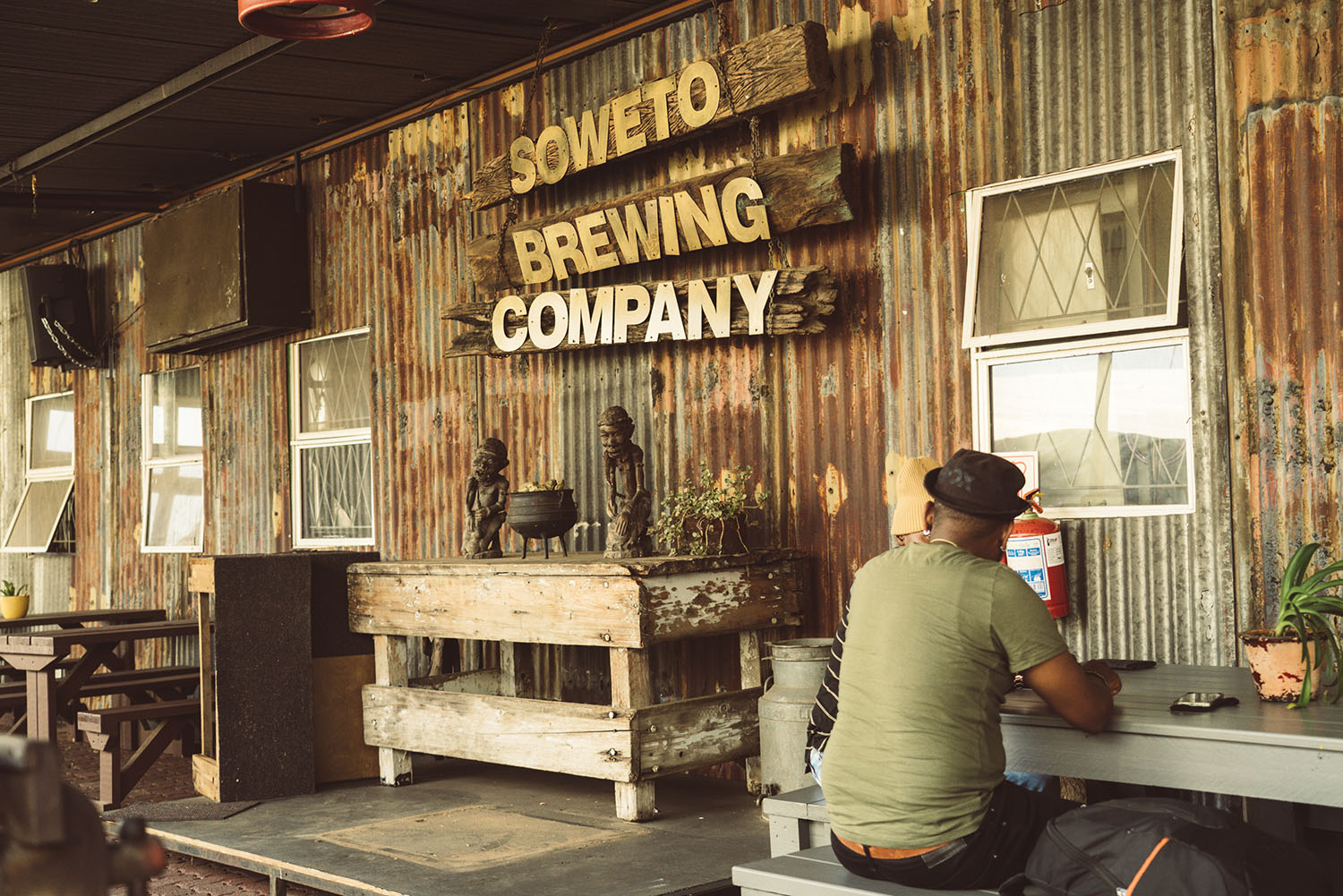 Eric has revolved in and out of passport controls for over 20 years. From his first archaeological field school in Belize to rural villages in Ethiopia and Buddhist temples in Laos, Eric has come smile to smile with all walks of life. A writer, photographer and entrepreneur, the LA native believes the power of connectivity and community is enriched through travel.