If you're a fan of hip-hop and street art, there are several locations throughout the boroughs worthy of a pilgrimage. From murals of the late Notorious B.I.G. spread throughout Brooklyn to Big Pun art plastered throughout the Bronx, get your Google Map app ready and head to these locations.
1. Comandante Biggie
First on our list is Brooklyn rap icon Christopher Wallace depicted as Cuban revolutionary, Che Guevara. The words "Comandante Biggie" appear in bold letters below the rapper's face adding to the grandeur of Fort Greene installation. You can spot Biggie's mean mug on the Portland Avenue side of the Brooklyn Love Building. The entire complex seems to honor the beloved rapper whose famous lyrics, "Spread Love, It's The Brooklyn Way," ornate the front side of the building.
2. Coming To America Biggie
Also located in Brooklyn, this mural depicts The Notorious B.I.G. as Prince Akeem, the main character in Eddie Murphy's cult classic comedy, Coming To America. The installation was created by Sacsix and can be found in Prospect Heights at St. John's Place and Underhill Avenue.
3. The King Of Queens: Nas
The collaborative efforts of Jorit Agoch, Eli Eos, Lawrence "Myse" Hosannah and FCEE, this Was mural appears on corner of 21st Street and 40th Avenue. Directly across the street from street art is the Queensbridge housing project Nasir Jones grew up in.
4. The Big Pun Memorial Mural(s)
A collection of graffiti artists known as Tats Cru have completed three murals honoring the first Puerto Rican rapper with a platinum plaque. All three memorials can be found in Big Pun's former Bronx neighborhood. One is located at 910 Rogers Place.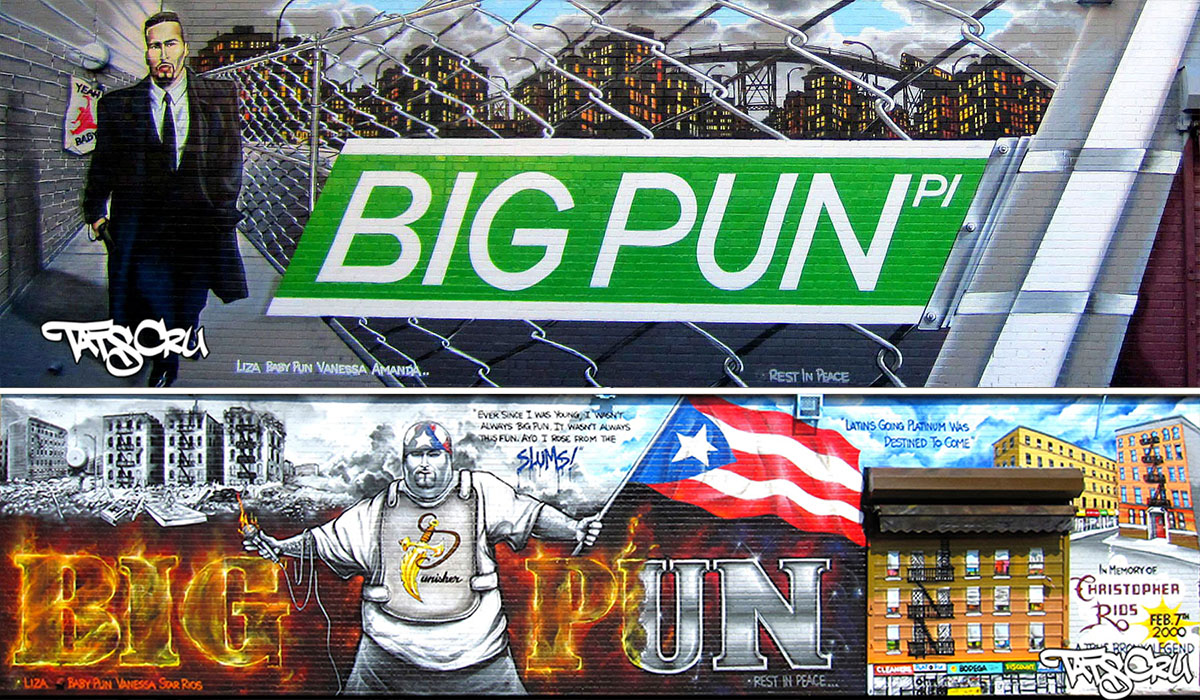 5. Jam Master Jay memorial
This Jam Master Jay memorial was first painted in 2002, shortly after the Run-DMC legend's death. Since then, the mural has become a massive tourist attraction appearing in commercials and television shows. To see the masterpiece, head to 205th street in Hollis Queens, New York.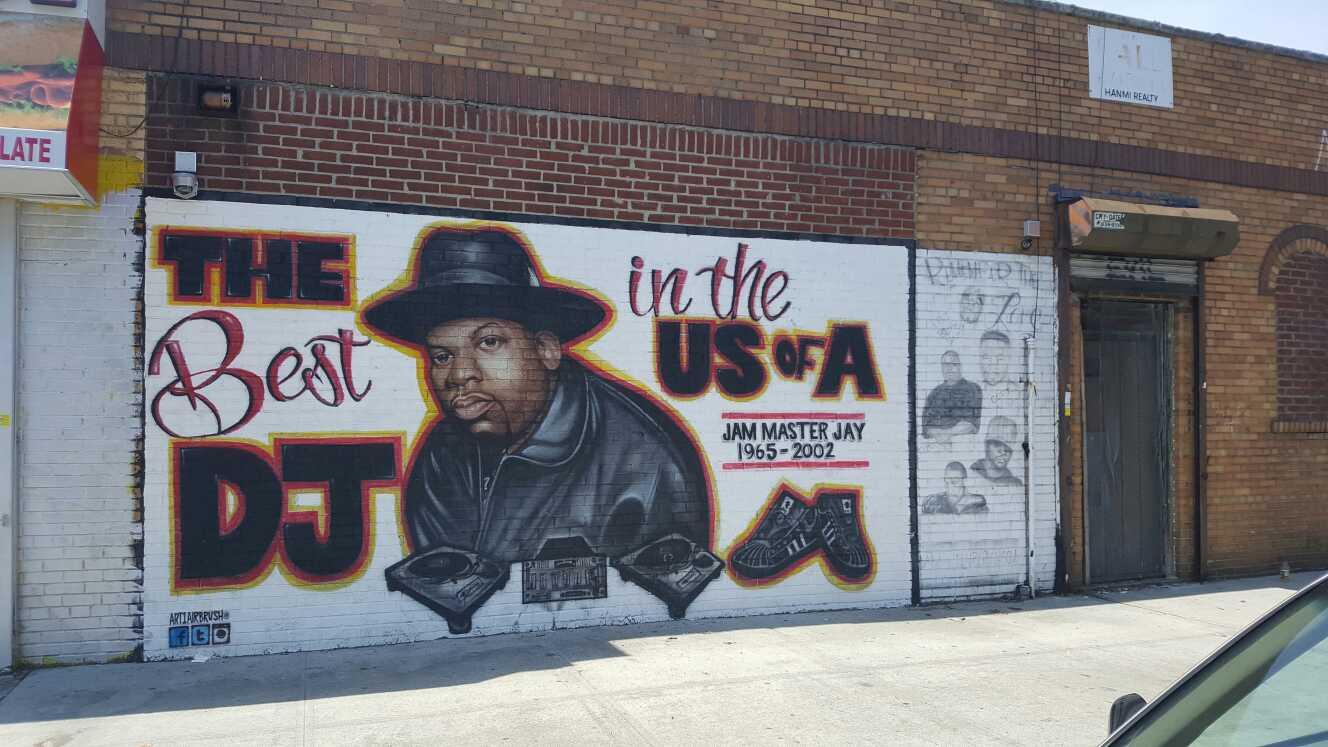 Eric has revolved in and out of passport controls for over 20 years. From his first archaeological field school in Belize to rural villages in Ethiopia and Buddhist temples in Laos, Eric has come smile to smile with all walks of life. A writer, photographer and entrepreneur, the LA native believes the power of connectivity and community is enriched through travel.