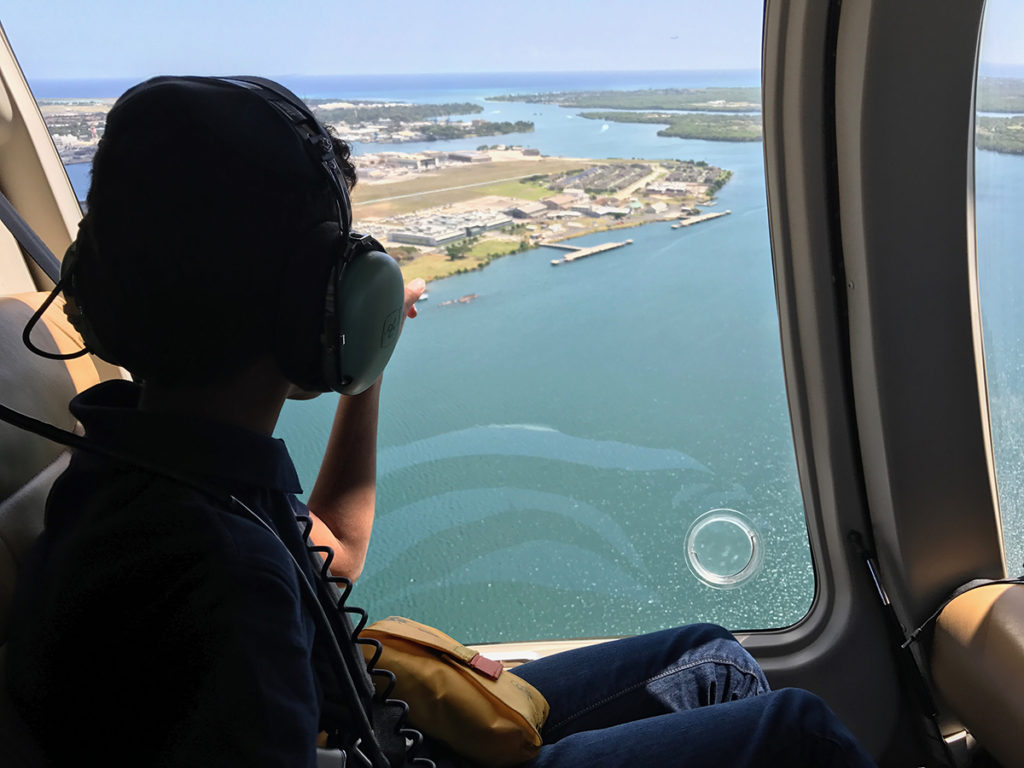 If you're looking for a unique way to experience Hawaii, we have a great suggestion. Kevin Frazier and his family were in Oahu and wanted to see as much of the Island as possible. It may be a small island, but Oahu is rich in culture, landmarks and attractions.
Our friends at the Four Seasons Oahu at Ko Olina suggested a helicopter excursion and connected Kevin with Paradise Helicopters just down the road from the resort. I know, It sounds expensive and a little scary, but trust me, you quickly get over both issues. A lap around the island is about 90 minutes to two hours and also involves a little break, mid way for a picnic, that is called the EPIC LANDING. The sites you see, are nothing short of spectacular! From Waikiki Beach, to Pearl Harbor, Diamond Head, Huname Bay, and the entire North Shore, Oahu is very cool from 1000 ft in the air.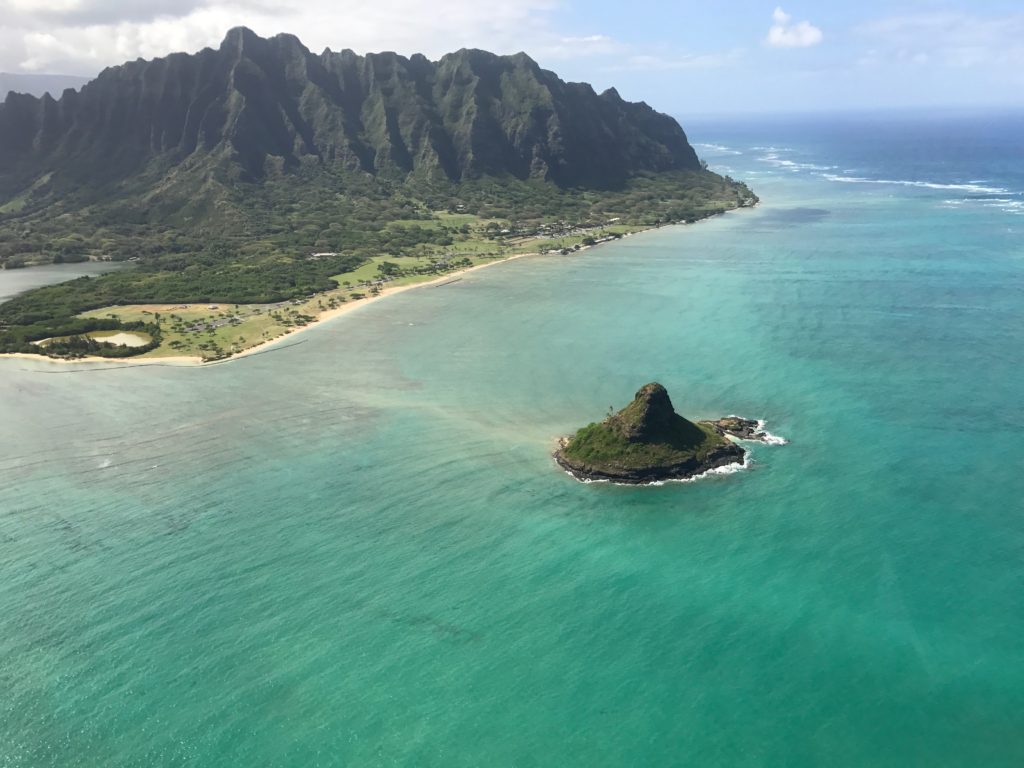 Back to the EPIC LANDING for a moment, Only Paradise Helicopters has clearance to land high above the Ka'a'awa Valley. It is one of Hollywoods most famous movie backdrops, you know it from films like Jurassic Park and Kong:Skull Island. Mooch, the Frazier's Pilot, who used to fly Marine One for President Clinton, landed the helicopter on a small patch of grass more than 1000 ft above sea level. The views are nothing short of breathtaking and after you land, there is a short picnic with Champagne, snacks and refreshments.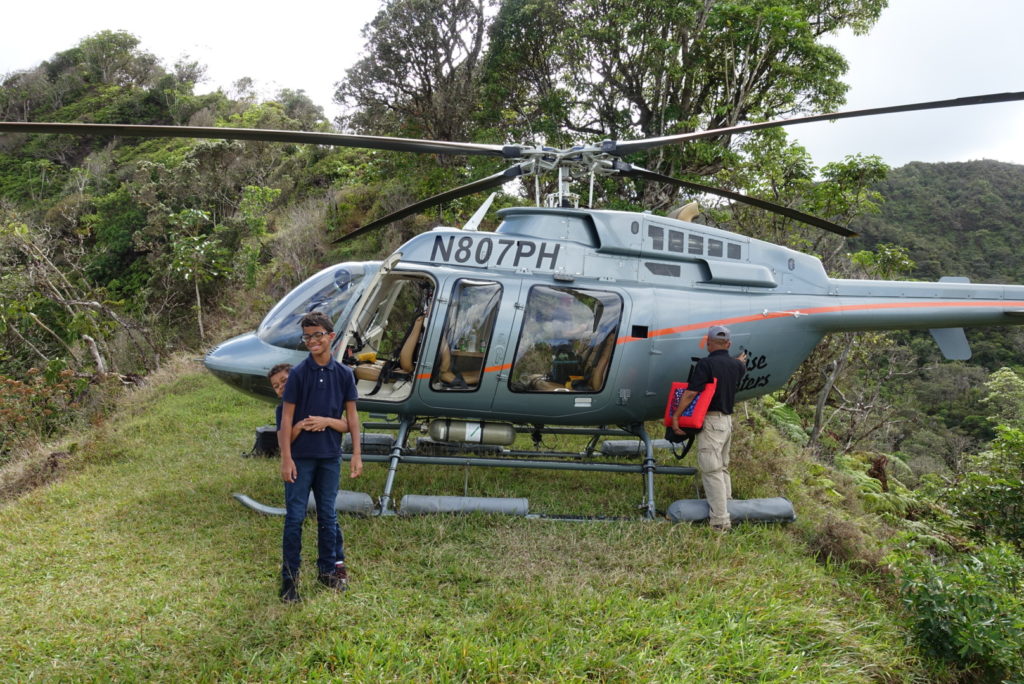 Kevin and crew did the Ko Olina:Oahu Circle Island Experience which costs $419 per person. It is one of several trips that you can book with the company. Don't let the price mess with your mind, it's vacation, splurge!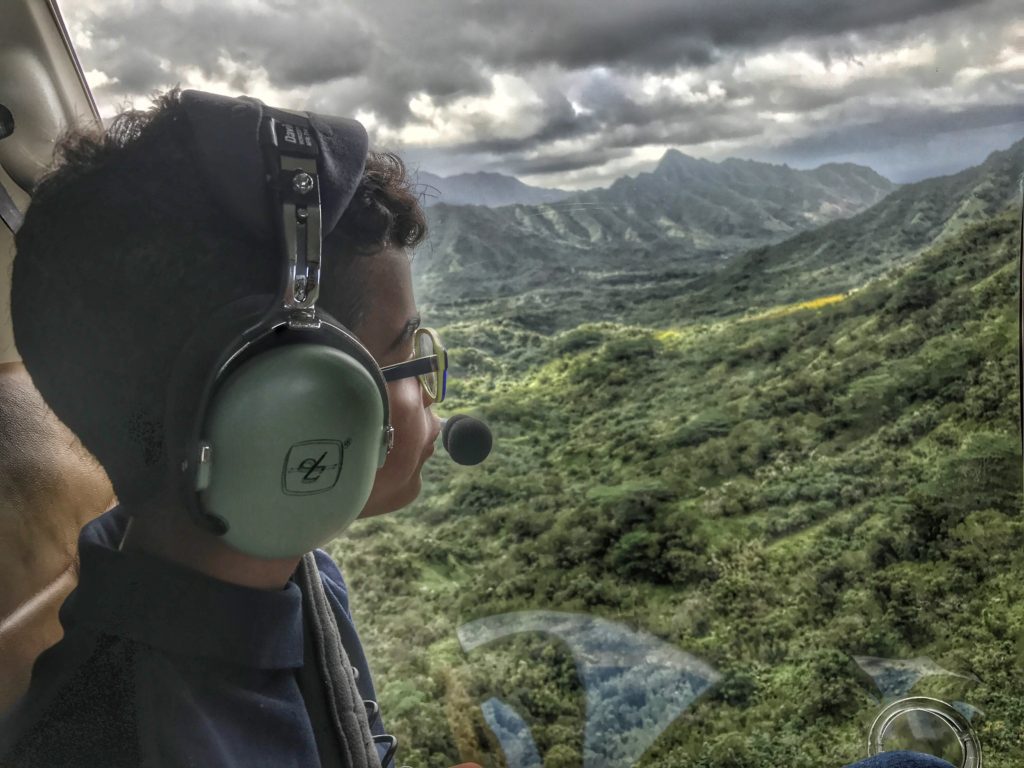 Check out some of Kevin's 360 aerial shots from his ride!  And for more 360 views, go to Travel Coterie's gallery
Checkout the 360 view of Pearl Harbor and the USS Missouri and also the USS Arizona Memorial above. Below a Tiny Planet version of the same shot from above.