It's taken more than a year, but the lights are finally back on in Puerto Rico … literally. In 2017, Hurricane Maria decimated the island, knocking out power for millions of residents. Just this month it was announced that power had been restored to all but about two dozens homes. Electricity aside, repairing the infrastructure throughout the rest of the islands will take years, but visitors are slowly returning to the Caribbean destination post hurricane. If you're one of those interested in planning a trip, here are five things you should know:
1. It's Like America, But Not Really …
And that's a gift and curse when Donald Trump is President. But before steering into a political discourse, let me say that what makes Puerto Rico great for neophyte travelers: Americans don't need a passport to visit, the dollar is the only accepted currency, mobile devices with the major carriers function and a lot of people speak English. What makes Puerto Rico not feel like America is the laid-back atmosphere, lawless driving, tropical environment and that when sh*t hits the fan, our government disowns the territory.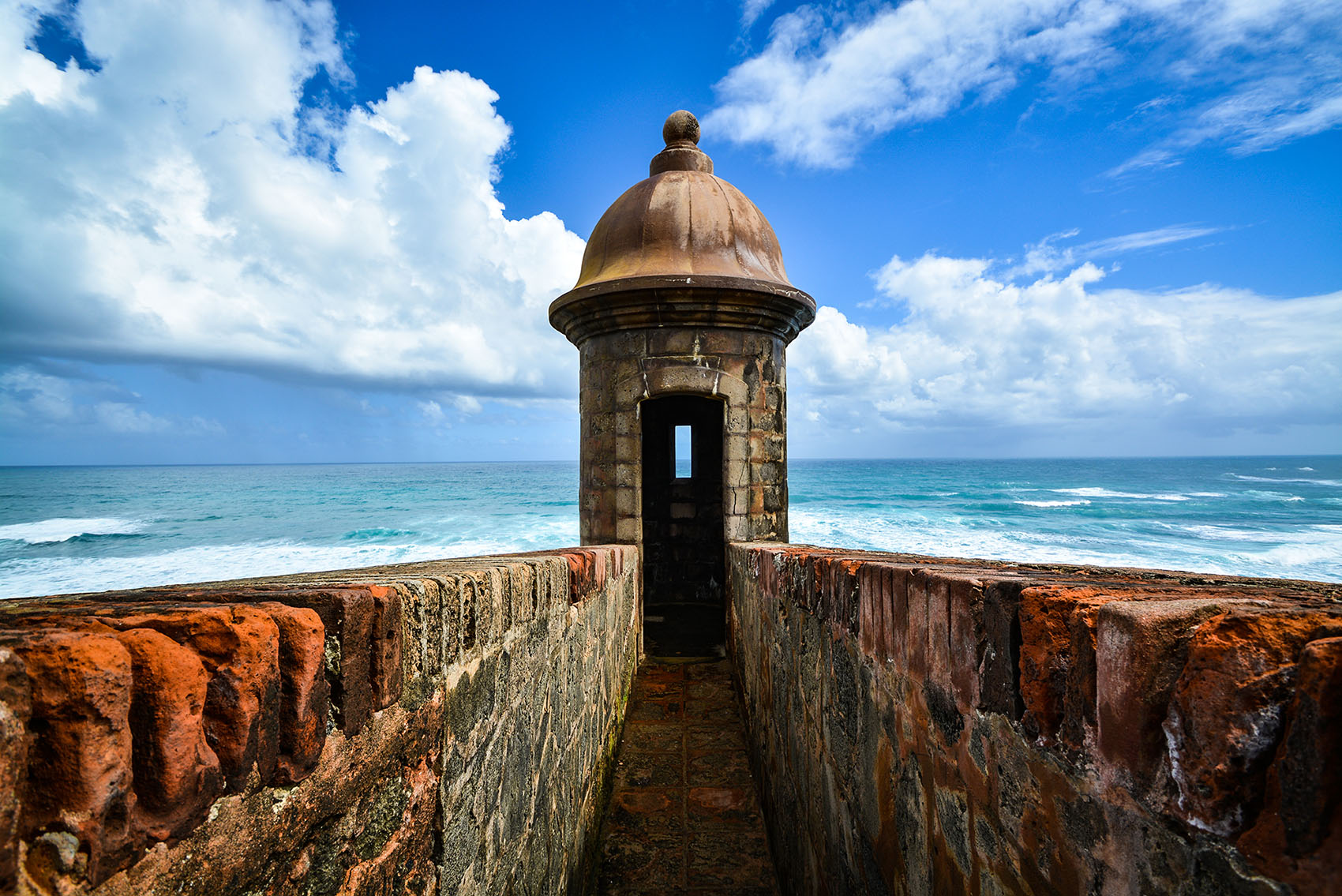 2. More Than One Island
Like Hawaii, Puerto Rico is comprised of multiple islands … 143 to be exact. Only three however are inhabited: Vieques, Culebra and the main island of Puerto Rico. The latter is where most tourists arrive through either cruise ship or the Luis Muñoz Marín International Airport. But the BEAUTIFUL BEACHES you see in travel magazines, Instagram feeds and movies are the other two islands. Flamenco Beach, often named one of the most beautiful beaches in the world is on Culebra Island.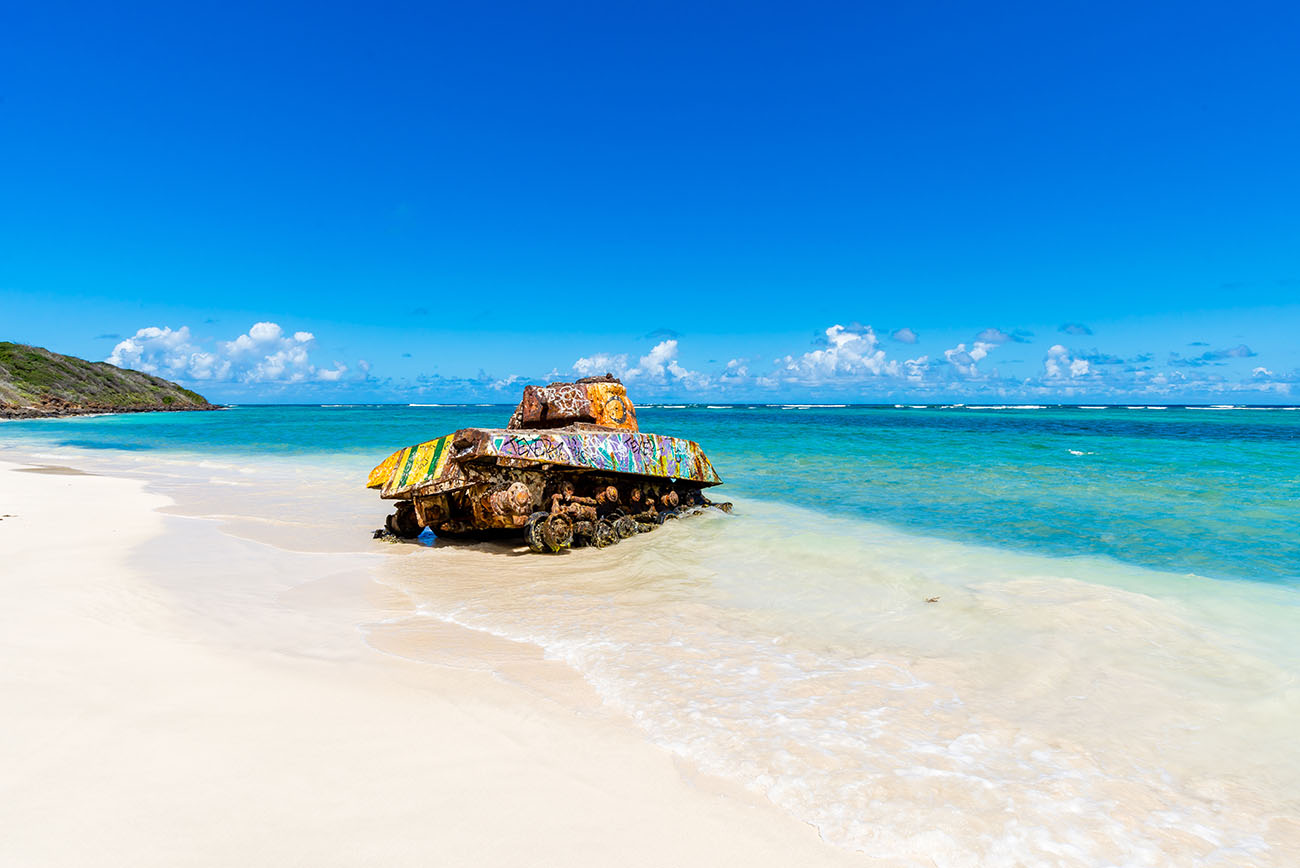 3. Rent A Car
Don't let anyone tell you otherwise: the most effective way to see Puerto Rico is by renting a car. Having your own car means having freedom. The island has a struggling public transportation system, so unless you plan on staying in one area for most of your trip, the decision is almost made for you. The main island is small enough drive in a single day, and cities like Ponce deserve the commute. The premiere locations for hiking, kayaking, eating and shopping are also outside of San Juan and only reachable by organized tour or car. Rental cars are ridiculously inexpensive so get one and explore.
4. Try Mofongo
Food Network host Guy Fieri calls mofongo the best fried thing he's ever eaten. It is not the best fried thing I've ever eaten, but Puerto Rico's national dish is pretty damn good. Mofongo is made by pickling and frying green plantains, and then mashing them with oil, garlic and salt in a wooden pilón. The finished product is topped off with braised meat, fish, shrimp or a stew.
Culturally speaking, Mofongo is representative of the island's diverse ethnic heritage. The dish was brought to island by West Africans who made a similar meal called Fufu. That concept was mixed with Spanish and Taíno ingredients to create Mofongo.
5. Take Advantage Of All Mother Nature Has To Offer
With lush rain forests, bioluminescent lagoons, pristine beaches and wondrous caverns, Puerto Rico is an island with a lot to offer. Spend a day exploring Old San Juan, but use the rest of your time to venture outside the city limits. Must sees for this scribe include El Yunque National Park, Cueva la Ventana and Fajardo's Bioluminescent Bay. Kayaking through the latter at night is truly one of the more extraordinary things you'll ever experience. Plankton living in the water emit light when disturbed by things like kayak paddles, turning the water a neon blue as you navigate through the lagoon. Puerto Rico has three of the world's five bioluminescent bays: Mosquito Bay, Fajardo and La Parguera.