I don't want to waste our time with setup. You're reading this because you're interested in going to Puerto Rico or have booked a flight and are hunting for itinerary suggestions. So let's delve right into things.
If you're flying in from the states, you're likely landing at San Juan Luis Muñoz Marín International Airport, a 20-minute drive from Old San Juan. Rent a car. Don't debate it. Just do it. Having your own set of wheels will make exploring the island possible. Avis, Enterprise, Budget and the other usual suspects have offices across from the main terminal. You don't need to wait on a shuttle to get there, just roll your luggage by the line of taxis outside baggage claim and right into the adjacent parking structure. The drive into "town" is fairly simple but here's a map for reference.
As far as accommodations go, you're going to want to stay in Old San Juan. There are perhaps "cooler" parts of the city to stay in, but Old San Juan is compact and pedestrian friendly. The neighborhood is designated an UNESCO World Heritage site so you'll likely want to visit there anyway. If you're based here, you're always just a few minutes walk from bars, restaurants, museums, art galleries, shops and tourist attractions like La Fortaleza and Castillo San Cristóbal. For accommodations, I strongly recommending Hotel Casablanca or Hotel El Convento. I've stayed in both and found them to be amazing establishments. Street parking is scarce so if you tire easily of circling blocks and waiting for a space, utilize one of the parking structures.
When it comes to food, stick your fork into some mofongo at least once. It's an Afro-Puerto Rican dish comprised of fried plantains topped with either pork, chicken, shrimp or octopus stew. Raices in Old San Juan is a popular joint to have the dish, but I prefer the way they serve it over at Cafe Puerto Rico. If you're on a morning flight however and looking for something local that falls into the breakfast category, eat a mallorca at Mallorca. The soft Puerto Rican sweet bread is served with any combination of cheese, egg, bacon or ham stuffed inside. Mallorca, the restaurant, is old school and inexpensive. The waiters wear ties, the interior hasn't been updated in decades and the food is served fast. It's also very LOCAL despite being right on one of the main tourist drags. However, if you want a dressed up hipster-friendly version of the mallorca snack made with artisanal ham and cheeses, check out Caficultura a couple blocks away. They do a sweet potato crepe there, which is interesting if nothing else.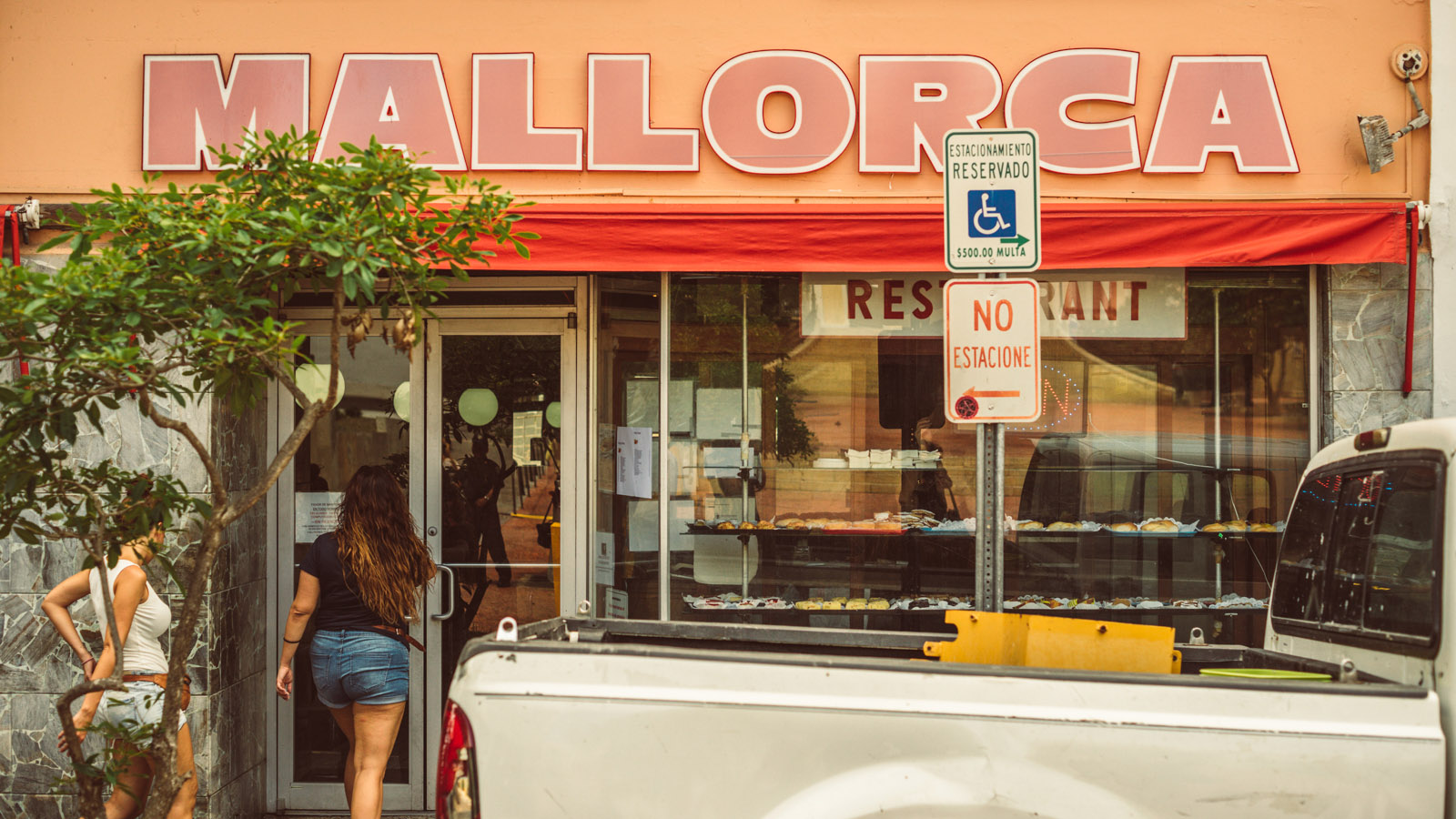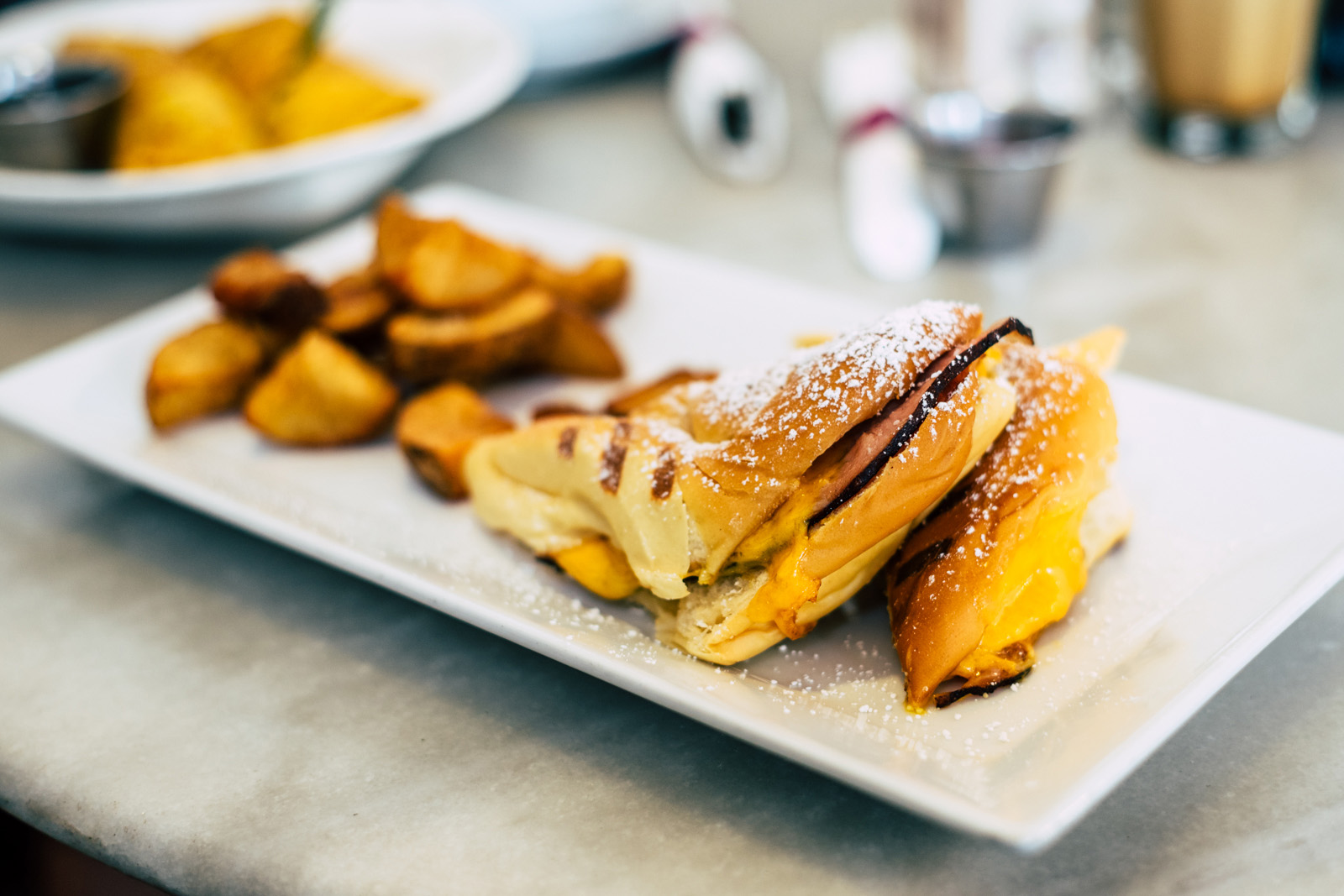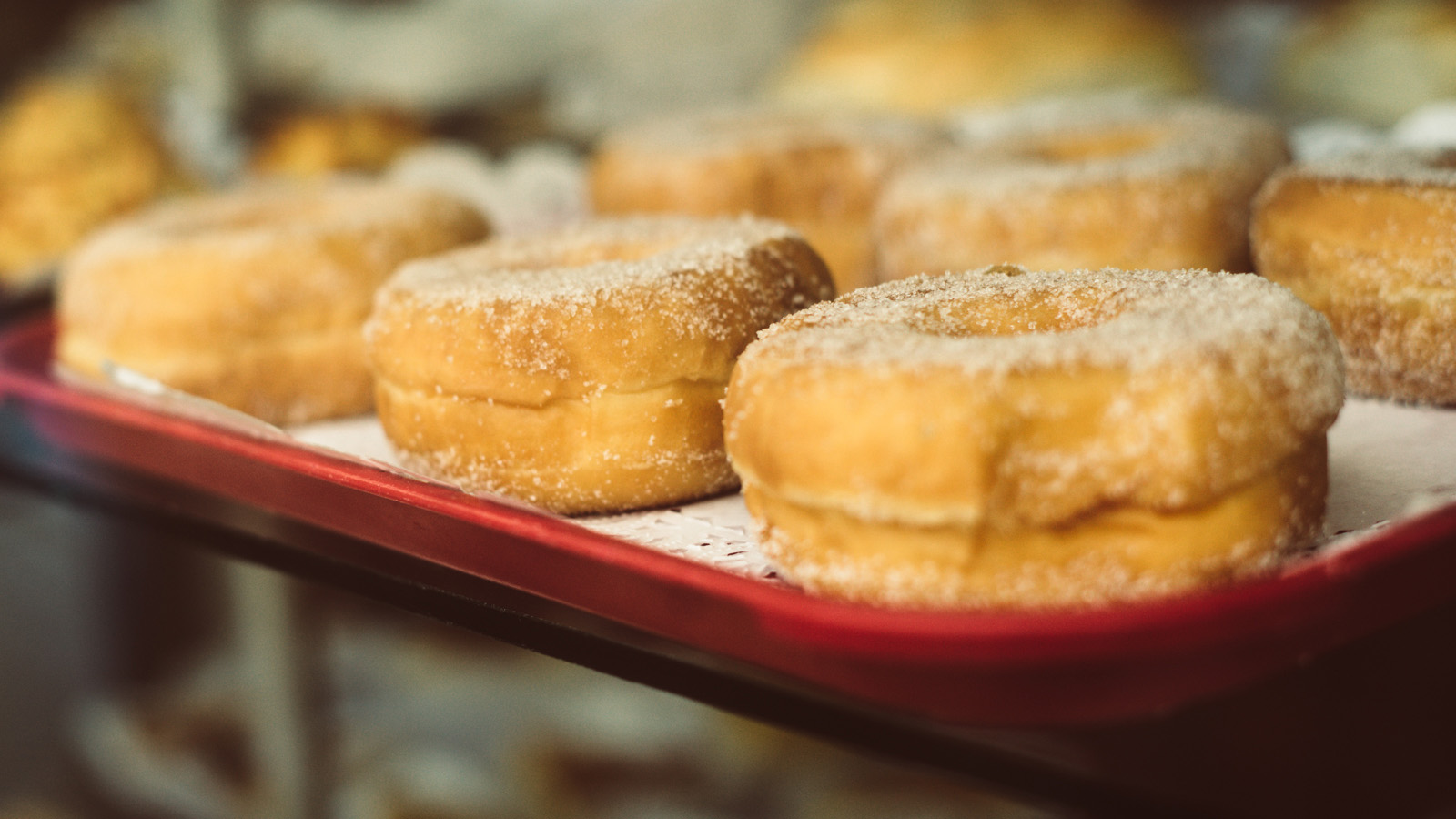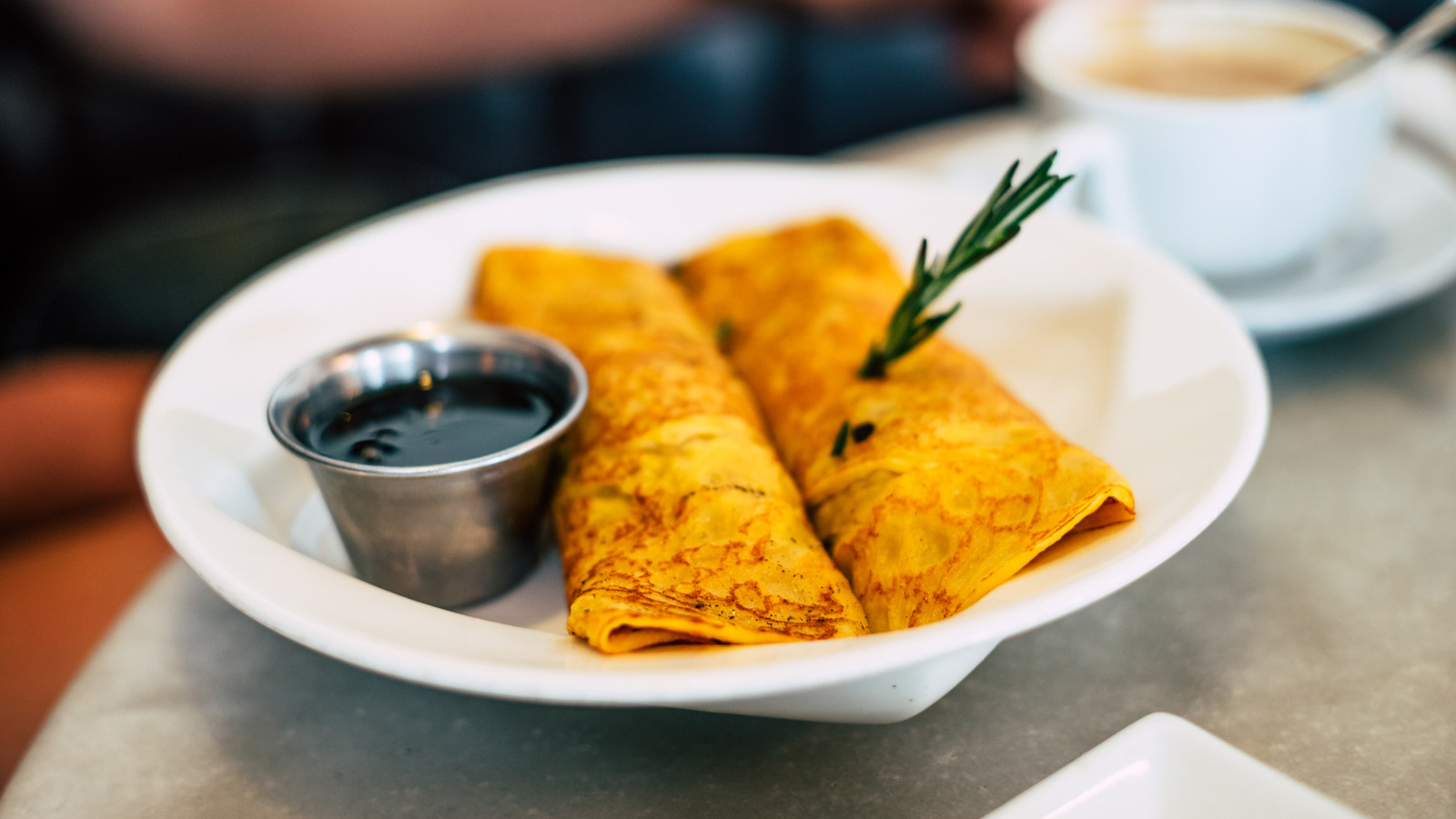 After grubbing, make your way to El Yunque. It's the only tropical rain forest in the United States National Forest System and a great place to spend a few hours. This is where the rental car comes in handy as it's a 50-minute drive from Old San Juan to the park's entrance. There are waterfalls, hiking trails, vistas and places to swim. Bring plenty of water, insect repellant and skip the hike to La Coca Falls. It is all kinds of brutal, and despite providing plenty of photo opportunities, dangerous. My wife suffered extreme dehydration on the four-mile roundtrip hike we did, and my back broke out in heat blisters. Opt for something less intense like La Mina Trail or Big Tree Trail if you only have a few days to spend in PR
In addition to a world class rain forest, Puerto Rico hosts a few premiere cave systems. If you're adventurous but prefer your adventures to be guided, roll to Rio Camuy Cave Park. Again, the decision to rent a car pays dividends as this is an hour drive from Old San Juan. The caverns here are massive, but you're going to be herded through them like cattle along with other tourists. There are also things living inside of these caves that, well, shouldn't exist. Things like massive spiders and scorpions and crabs. As wonderful as Camuy is, I prefer Cueva Ventana which is a little bit more off the beaten path. If you choose the latter, bring your own flashlight and wear shoes that you don't mind muddying. Once you enter the mouth, a five minute walk will lead you to one of the most majestic sights on the island.
Start your second day visiting La Fortaleza and/or Castillo San Cristóbal in Old San Juan. If you're a history buff, do both, if not, Castillo San Cristóbal is my recommendation. Both are controlled by the National Park Service, the same NPS in charge of places like Joshua Tree and Yosemite. There is a modest $5 entrance fee, but the views inside are worth the price of admission alone, not to mention the dungeons you can tour. If you plan on going, dedicate a couple hours and then move on. Don't make an event out of it.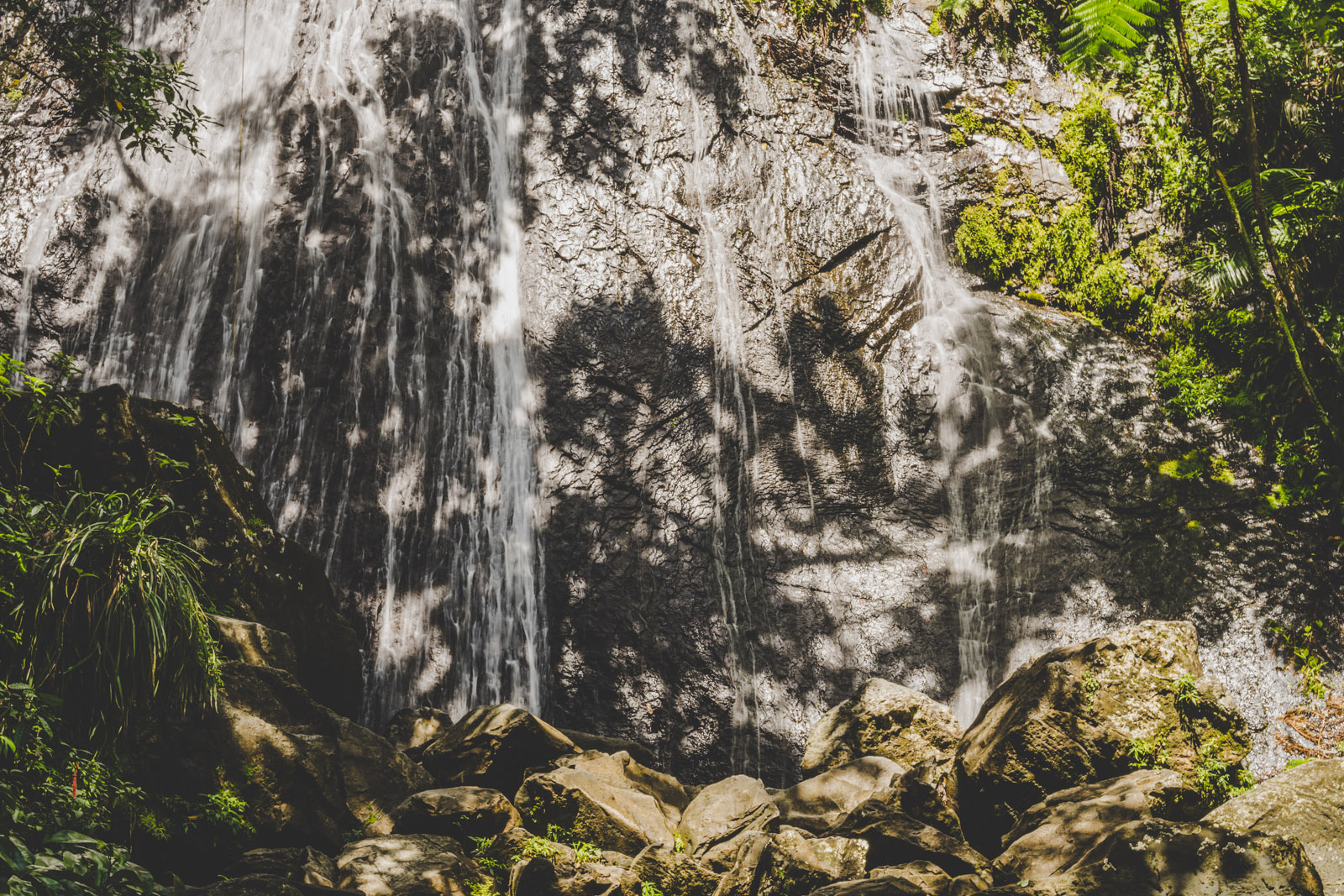 And I happen to know just the spot for you to move on to when you're done being all Pirates of the Caribbean, and that's Guavate. If you're a vegetarian, Muslim or Jewish, skip this paragraph because it's strictly for all the swine connoisseurs out there. Just an hour outside of Old San Juan is the mountain town of Guavate, a region known for it's numerous lechoneras: restaurants that specialize in roasting pigs. There are two restaurants particularly popular with locals and tourists: El Rancho Original and Los Pinos. The latter seems to be more LOCAL, so if you have to choose one, Pinos is probably your best bet if you dig that native kind of vibe. Inside either, you can purchase a plate of various pork bits and sides like beans, rice and plantains for a moderate price. Our lunch for two including drinks was approximately $20 at Los Pinos. Peace God, mas pork on the fork.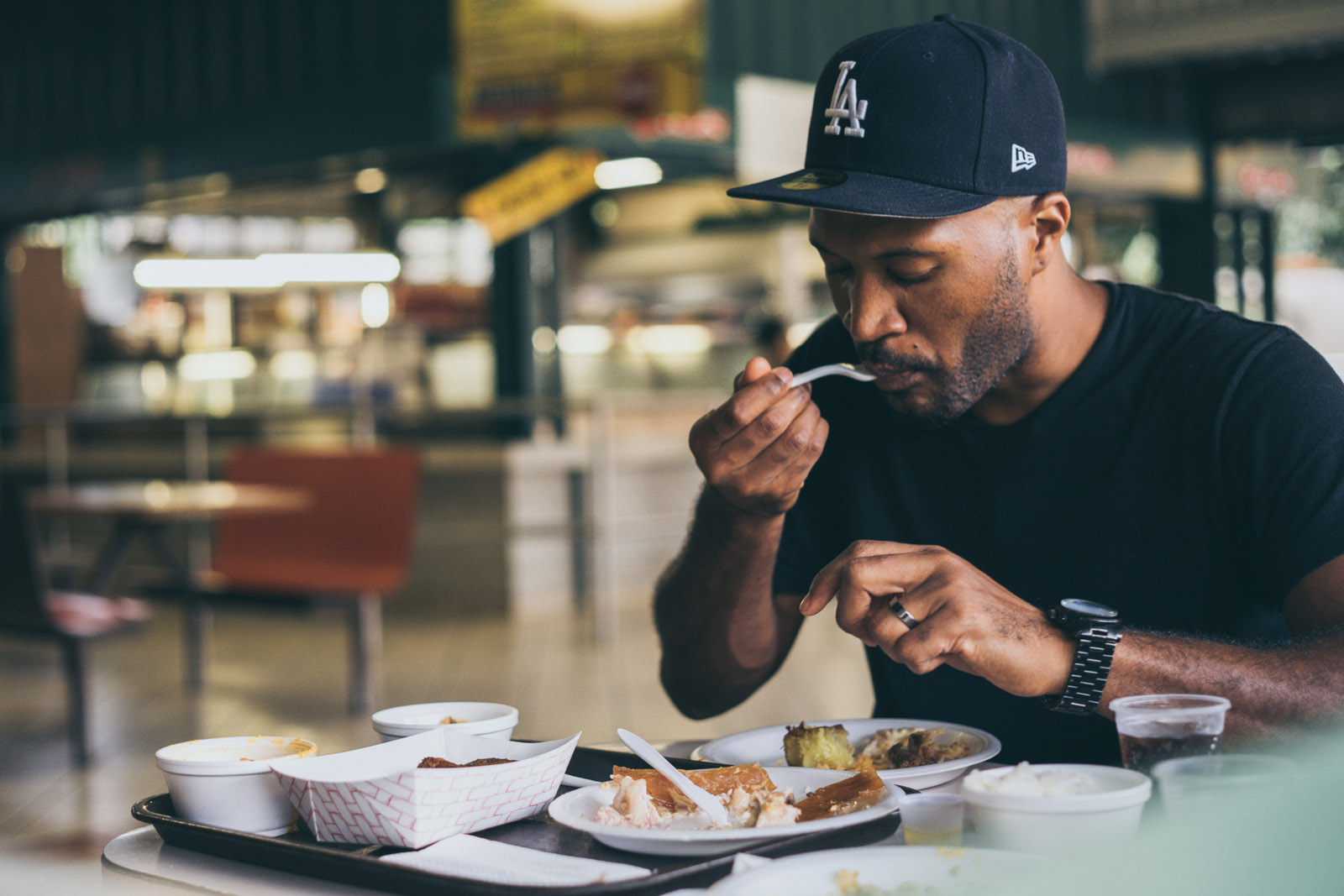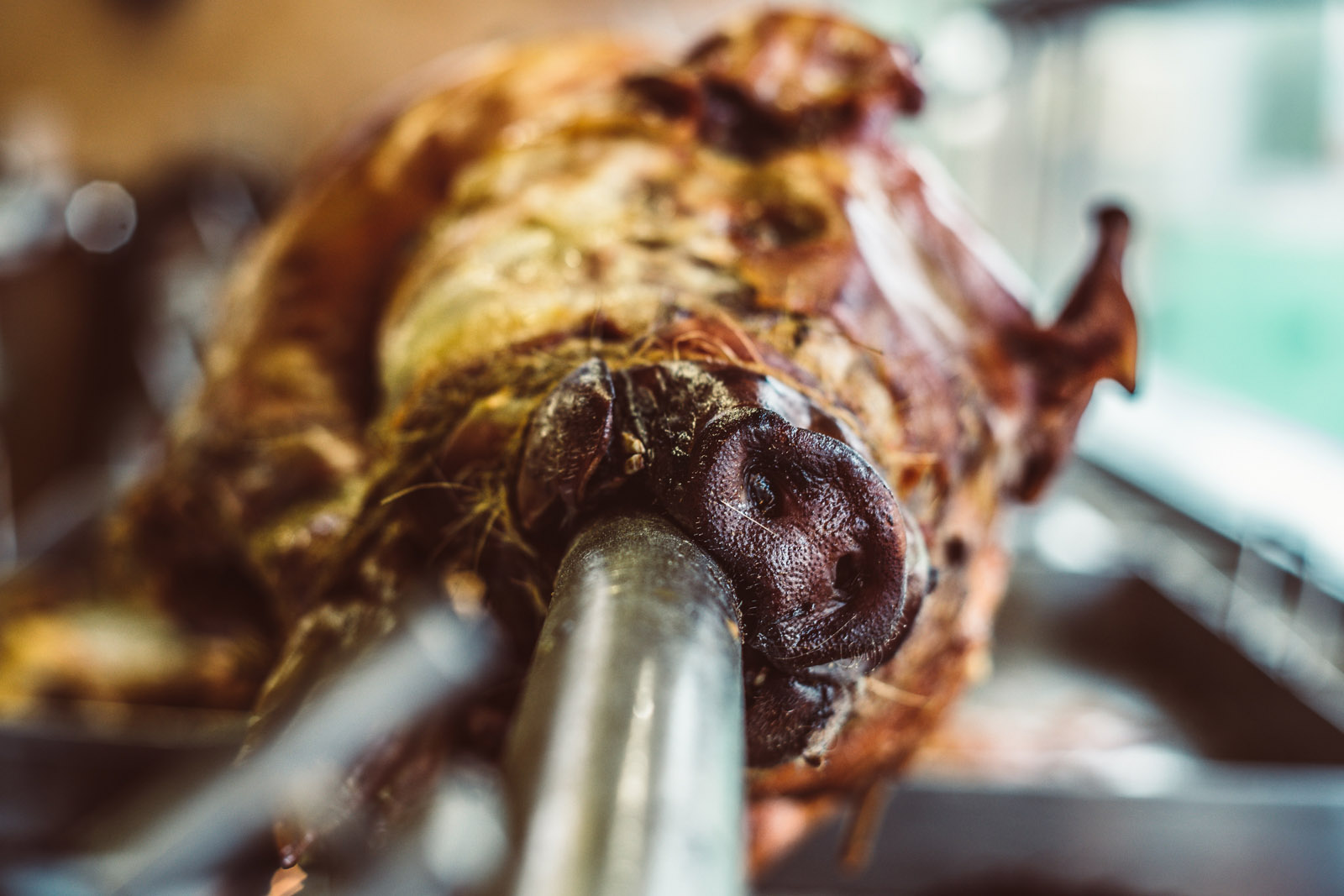 If a town dedicate to pig isn't your thing, why not get hammered at the Bacardi Distillery? I do completely realize how cheesy and terrible that idea may sound to many of you, but this is one of the those tourist destinations that packs a pleasant surprise. Especially since they've gone all hipster and started offering rum tasting tours and cocktail mixing courses. The price tag is $15 for the basic tour and that includes one free drink at the bar. The other tours are $45, but you're either trying some very exclusive rums, or making a bunch of cocktails that you're drinking along the way. The basic tour used to be free, but I guess the execs got smart and decided to start charging folks. There are organized trips to Bacardi from Old San Juan, or you can drive yourself 20-minutes and fly solo.
This is the itinerary I would recommend if you're visiting the island for a couple of days. If you have more time, you might want to check out the city of Ponce, or go zip-lining at Toro Verde Adventure Park, or kayaking at Laguna Grande. There's a lot to do in Puerto Rico, but you won't go wrong following the itinerary I've suggested. Just remember that the two most important things are renting a car and staying in Old San Juan. The island will take care of the rest.