First and foremost, African Americans need to remember Haiti's important place in world history. It is a critical link to the past and should be on all of our must visit places. Haiti was the world's first black republic, and it's revolution remains the only slave uprising that led to the founding of a state free from slavery and ruled by non-whites and former captives.
Since 1804, Haiti has been it's own sovereign republic ruled by people of color, but the story has never really been told properly here in America. One of the reasons is sustained control. In the early 1800s, slave owners feared that a similar kind of revolt could spread to the mainland, so the courageous deeds of the oppressed in the Caribbean never became a tale of triumph back home. That should change and visiting the island is as much an education as a vacation.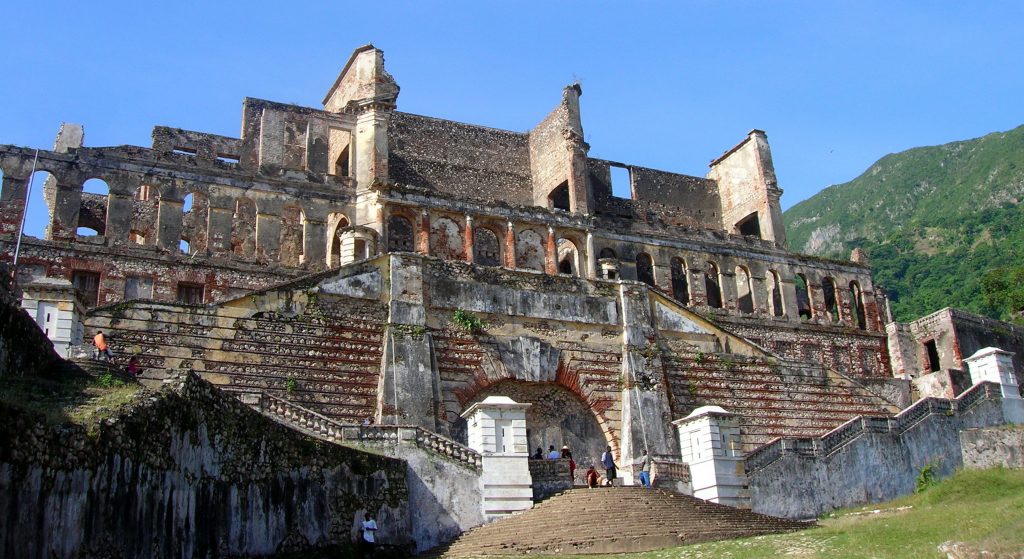 One of Haiti's main attractions is The Citadelle la Ferriere, a fortress that sits perched above the jungle and farmlands below. And just below are the ruins of Sans Souci palace, think Versailles-in-the-tropics. It is a UNESCO World Heritage site and one of Haiti's can't miss attractions.
Is it safe to vacation in Haiti though? Well, let's put it this way: it's just as – if not safer – than many of the countries in the Caribbean.
It's murder rate pales in comparison to that of some of the Caribbean's top holiday destinations – half that of the Dominican Republic and barely a quarter of Jamaica's, according to the UNODC's 2013 Global Study on Homicide. Port-au-Prince, the heart of recent political demonstrations and most tourists' main point of entry into Haiti, dominates the crime statistics but foreigners are rarely targeted: figures are skewed heavily to inter-gang violence primarily in neighbourhoods that tourists are unlikely to visit such as Carrefour, Cite Soleil, Martissant and Bel Air.
Just like many of the third world countries you can visit, you need to be smart and careful when traveling outside your hotel or resort. Arrange specific transportation that will take you directly to your destinations and make sure there will be someone waiting when you are ready to return. The State Department has posted an advisory for the country and it is worth a read before booking a trip. There are lots of differing opinions about how safe it is in the country but for the most part European tourist who travel there have raved about Haiti and have had very few issues outside of Port-au-Prince. Perhaps Lonely Planet put it best when describing Haiti's bad rep,
Haiti has a long history of bad press, from the early isolation imposed upon it by colonial powers threatened by Haiti pulling off the world's only successful slave revolution, to the 'voodoo' and zombie mania triggered by the US's two-decade occupation of the country in the early 20th century. The political instability of past decades certainly hasn't helped its reputation, but in truth Haiti is no more or less risky than many other developing countries that are popular with travellers.
Check out this article if you still have reservation or you need to balance out all the negative things that you may find on the internet. And if your still in doubt just watch Maxwell's video again!