Just before he left office Barack Obama was asked by reporters about his post presidency plans and the answer he gave was a little cryptic. "I want to be quiet a little bit and not hear myself talk so darn much. I want to spend precious time with my girls". I get the part about spending time with his children but who knew Barack was gonna dip out of the public spotlight like Richard Simmons. Meanwhile, Donald Trump is lobbing hand grenades at the former President, blaming him for everything from wiretapping his phones in Trump Tower to helping orchestrate those phony attacks in Sweden. And all we get from Obama is radio silence.
So where is Barack Obama? Well after vacationing with Sir Richard Branson in the Caribbean, and locking down a big phat multi million dollar book deal, the former President has locked himself away in paradise to write his memoir.
This is the hideaway he chose, it's one of the most exclusive and remote places on the plant.
Welcome to Tetiaroa, an atoll (a ring-shaped reef, island, or chain of islands formed of coral) that is a part of the Society Islands in French Polynesia. Composed of a dozen tiny islands, Tetiaroa is 30 miles northeast of Tahiti and is literally, as close as you can get to heaven on earth, without cutting a deal with the devil. Let me give you a little background about this place because it is that amazing. Marlon Brando came to Tahiti in the 60's while shooting the movie, Mutiny on the Bounty, discovered Tetiaroa, fell in love, and basically posted up there for the rest of his life. Before he passed away Brando began to work on plans for a eco friendly resort, so that others could get a taste of his island getaway. Today, that resort is one of the top destinations in the world.
The Brando consists of 35 villas on spectacular white-sand beaches frequented by sea turtles, manta rays and exotic birds.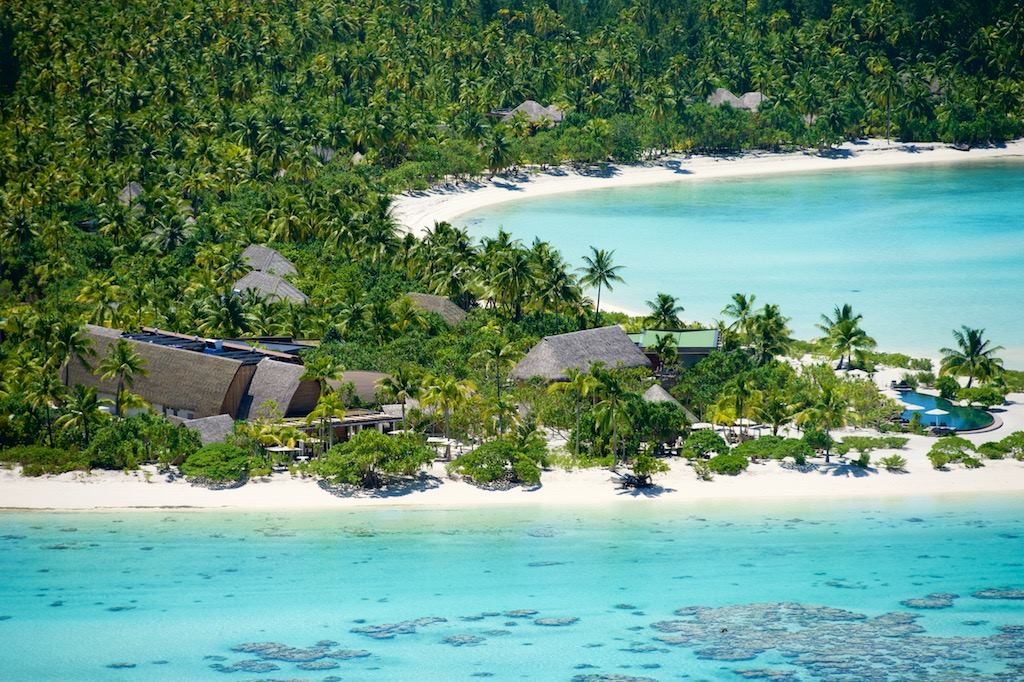 A 1 bedroom villa will set you back nearly $3000.00 bucks a night, there are also two and three bedroom villas on the property. The resort is actually running a special in April, your airfare from the airport in Tahiti to the island is free.
The resort, Brando's dream, features a world class spa, and eateries, workout facilities, water sports, a tennis court, and a landscape that will blow your mind.
I can just imagine Obama at The Brando, writing his memoir, sipping on a massive Mai Tai and laughing his ass of about whats going on back in DC. Meanwhile, he's getting his Robinson Crusoe on, swimming with the turtles and connecting with his Polynesian roots at night, walking on fire getting ready to bounce back like a "G" (remember he grew up in Hawaii).
Getting there is a bit of an adventure. After making the trek to Tahiti, you then take short 20 minute ride on Air Tetiaroa.
Even their private terminal is something special.
This place is what Bucket List dreams are made of. So if your wondering why Barack Obama hasn't responded to all the madness in Washington, well now ya know, he busy chilling in the most beautiful place in the world. Obama out!