We were in Hong Kong for the premiere of Transformers and it was an amazing trip. Hong Kong is a photographers dream with so many great things to shoot.This shot below was on my list, after coming across a similar photo online. Downtown Hong Kong can be very "ritzy", but there is an old world element that I love and is captured in this photo.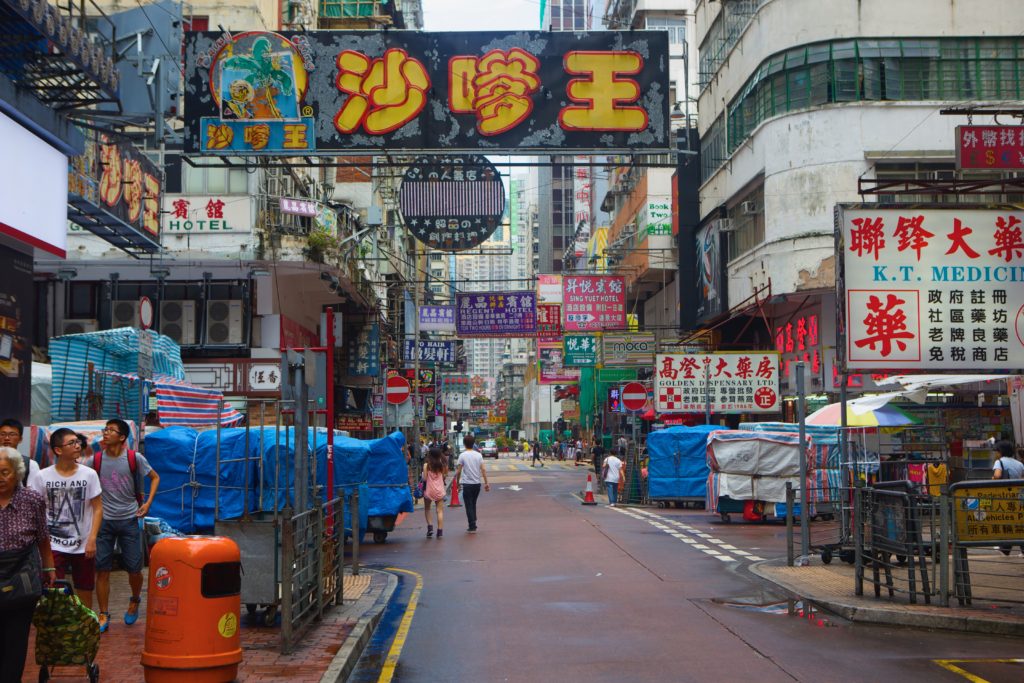 We also spent the day making our way up to see the Tian Tan Buddha, also known as the Big Buddha.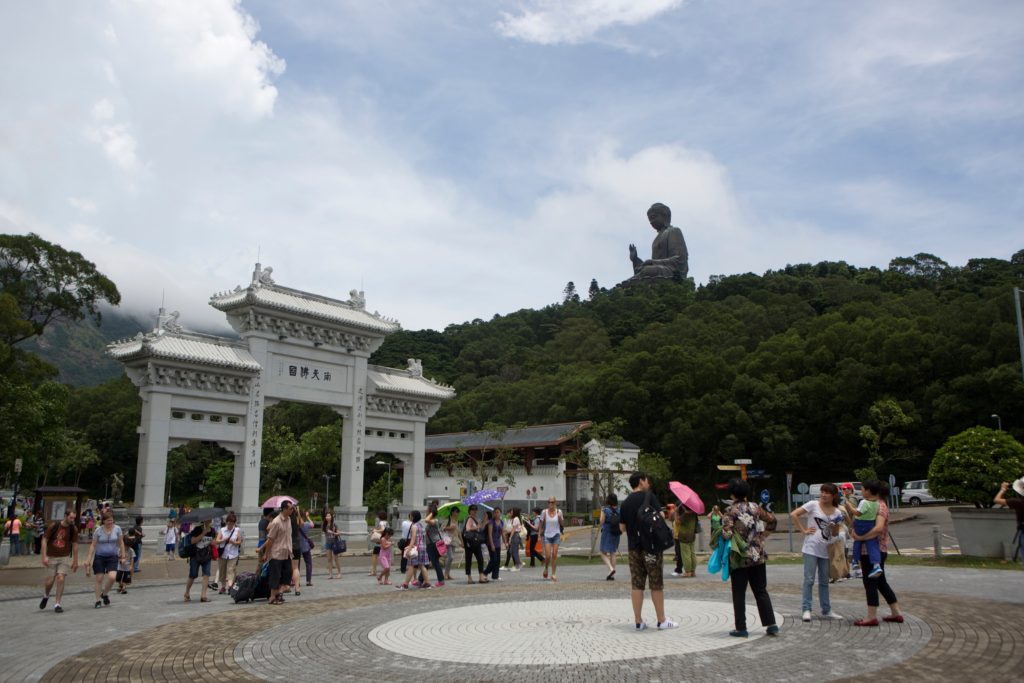 The massive Bronze statue is located on Ngong Ping, Lantau Island and is a major tourist attraction. Let me just offer these words of advice. There are two ways to get to the Big Buddha, by car or by Gondola. Most tourist take the Glass Bottom Gondola (freaky, and not for the faint of heart) and the 25 minute, 18 thousand foot accent into the clouds is breathtaking, but can also be scary as hell. Next Time I will take the bus up to the top.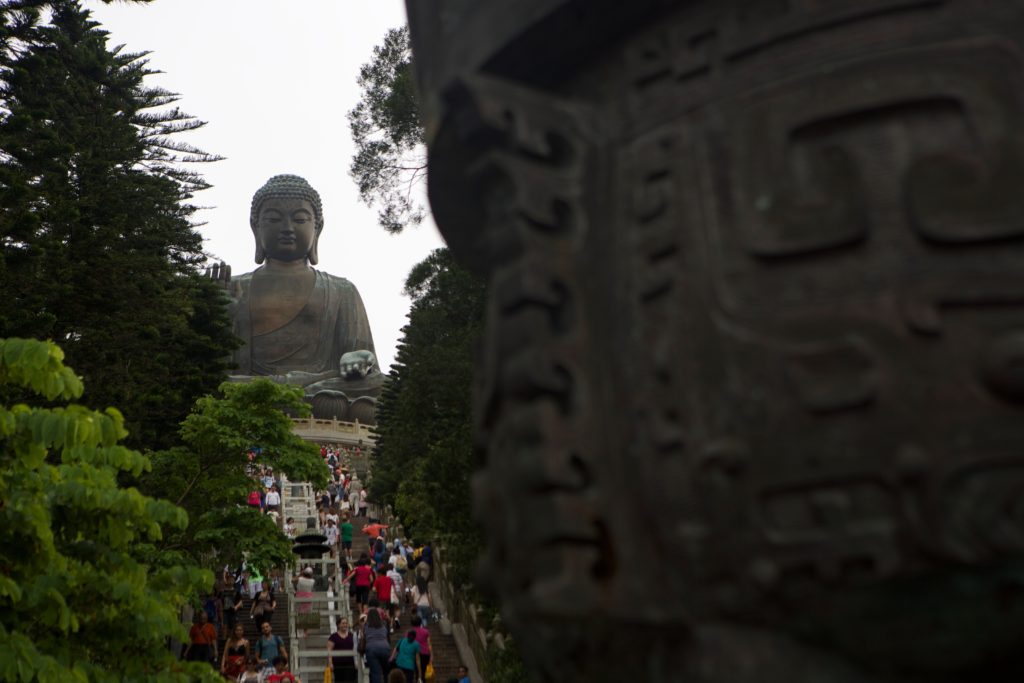 Once you get to the top it is beautiful and well worth the trip, but that another story, for another day.
Lets get to my favorite shot from Hong Kong. We rented a boat to shoot stuff for Entertainment Tonight and The Insider in the harbor and the back drop was pretty damn spectacular. It's a unique take on the city from the water and gives you a true feeling of the magnitude of the buildings and how huge they are.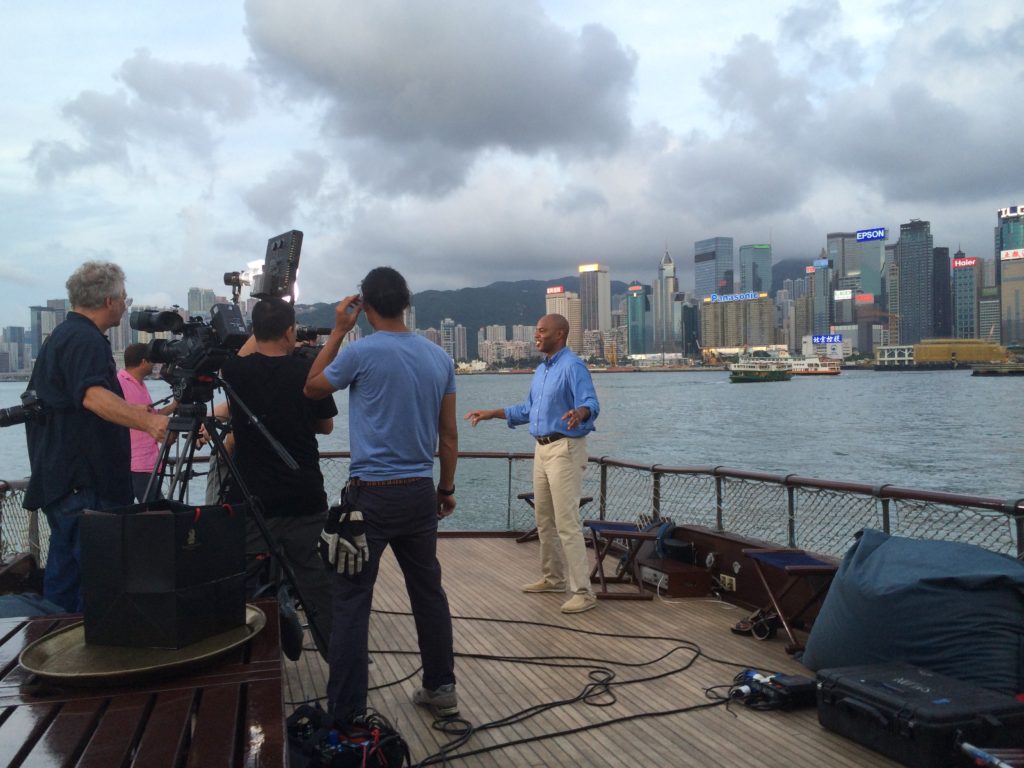 Well during a break I went to the back of the boat, kicked off my shoes and laid down on the netting on the back of the boat. I happened to have my camera right next to me so I snapped a quick shot.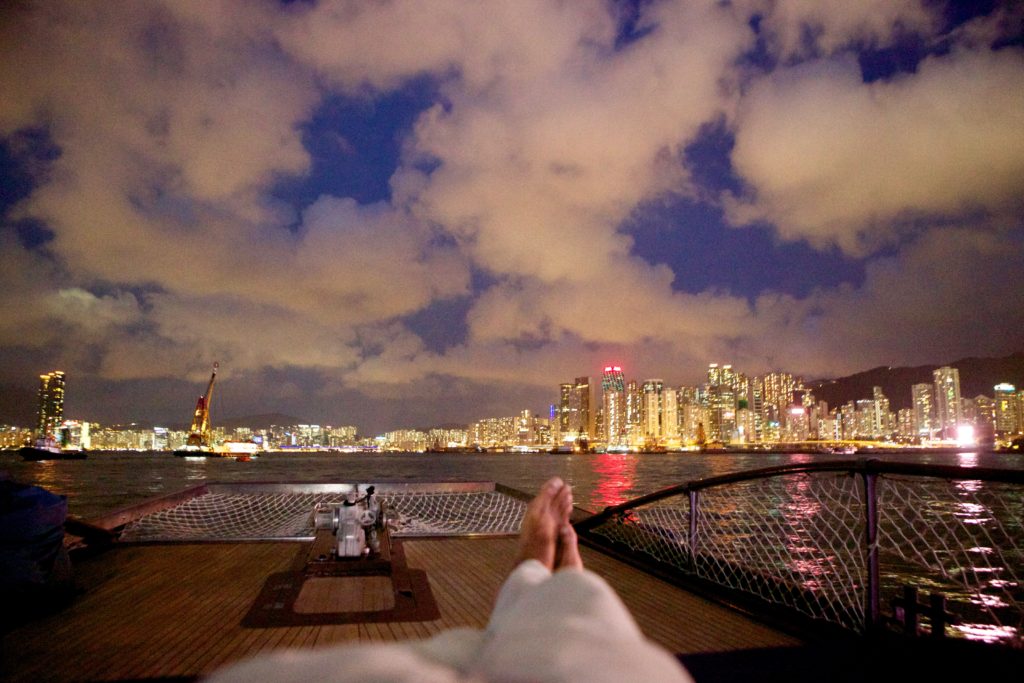 It was kinda an after thought, but when I got back to my hotel room and saw the colors and how cool it looked I fell in love. I took the picture with my Canon 5D and a standard 24-70 zoom lens. Sometimes the best photos are accidental. But the picture really captured the surreal nature of my life, I mean how the hell do I end up in the harbor in Hong Kong, with my shoes off floating and looking at that magnificent backdrop.