If traveling to countries like Kenya, Tanzania, Zimbabwe or South Africa with the goal of going on Safari is on your bucketlist, then this story is for you.  Now if you still haven't racked up enough dollars to get yourself there, then you REALLY need to keep reading.
While researching safaris, Google pointed me to Malibu's popular alternative to traveling across the world to get my safari fix.  Malibu Wines Safari, no that's not a typo, W-I-N-E happens to be a huge part of this experience.  You get to ride around a safari truck or even hike through the 300-acre property known as Saddlerock Ranch while sipping on the Semler Family wine which is made with the grapes that grow on the property.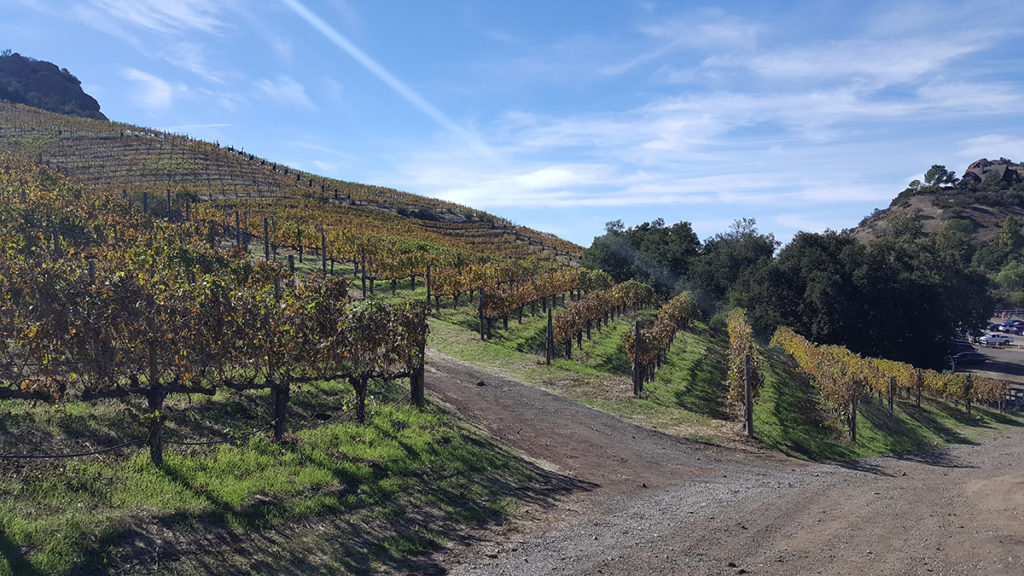 I booked the wine hike for $65 bucks which gives you the opportunity to explore the ranch via tour guide for 90 minutes.  The hike is totally worth it, you'll burns a few of those extra calories from the wine tasting.  The hike is not hard at all, but I would leave the stilettos at home, it is a hike ladies.  You got to find the balance between being comfortable, but also wanting to look cute since there are so many opportunities for pictures.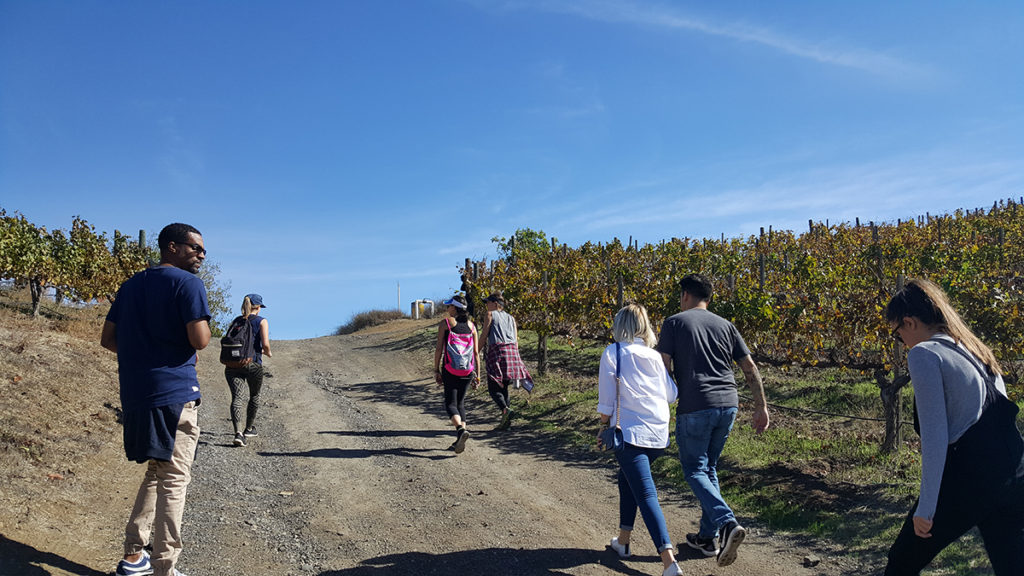 The biggest appeal to me was getting to meet the ranch's biggest star, a giraffe named Stanley.  It's actually cheaper to book the wine hike for $65 bucks, instead of paying $105 for the giraffe safari.  Both are great, but if you're watching your budget do the hike!  You get up close and personal with the 16 foot giraffe who will gladly give you attention as long as you're feeding him.  He's freaking massive and super gentle, so if you want to bring your kids make sure you book the "family tour".
Of course he's not the only attraction, you also get to see the water buffalo, zebras, llamas that go by the name of Llama Sutra, Barack Ollama (hilarious) and the camels which I warn you now, can be grouchy.  Thank goodness my reflexes are on point, because I'm pretty sure I would have been the ONE casualty of the tour since I was so convinced to get my camel selfie.
You can get as close as you dare to each animal by feeding them and even snapping selfies.  I'm pretty sure you can't get this close at Kruger.  Ok, obviously there aren't any lions here, but like I said this is the alternative to the big boy safari.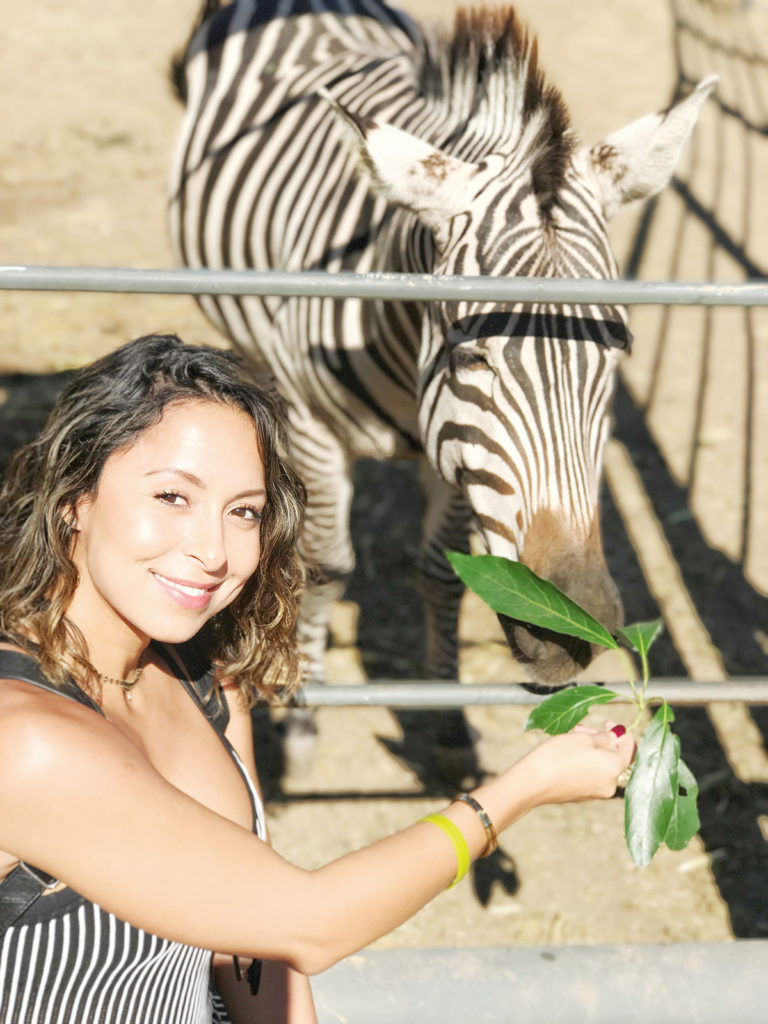 I'll admit it, I felt like I was 8 years old running around fascinated by all the animals.  Once you pass the furry guys, you come across my 2nd favorite part of the ranch, the big yellow frame.  Depending on what tour you take, you can actually climb inside and snap a picture.  The frame let's you snap the perfect pic with the Malibu hills as your back drop.
So here's what to expect…You won't catch a cheetah chasing after it's prey or people dressed in traditional safari camo attire.  Although it would be comedy to catch someone in full khaki safari gear… But as you're saving up that money to get yourself to one of the famous national parks, Malibu Wines offers an incredible experience where you can dress to impress, get your close up with Stanley, while sipping on some tasty vino.  I may be bias, but this is one of my favorite things do in Los Angeles.  I'm already looking for excuses to bring my friends back.