I've downed over 2,000 tacos in 34-years. Victims include mom's Ortega flavored knockoff, Taco Bell's crunchy classic, Annie's gentrified tah-co and the ones served in the yards of enterprising Mexican families on the east side of Los Angeles.
Constructing a taco is simple: layer filling, cilantro and onion on top of a tortilla shell. Squeeze lime wedge and eat. The uneventfulness of eating a taco justifies forgetting the intricacies of the 2,000 engulfed in my life. But then I ordered a shrimp taco from Otto's Grill and the balance of the universe shifted.
Nudged between La Taqueria Vegiee and the New York Times highlighted La Carmelita, most days you will find Otto sitting on a stool. The other vendors at Telefónica Gastropark care demonstrably about aesthetic, graphic design, topography and hipsterizing the vibe … Otto, however, does not. His food truck resembles something you might find on a REAL beach somewhere down in Baja. There's no pastor, pollo or lengua on the menu, only seafood. Pescatarians, rejoice.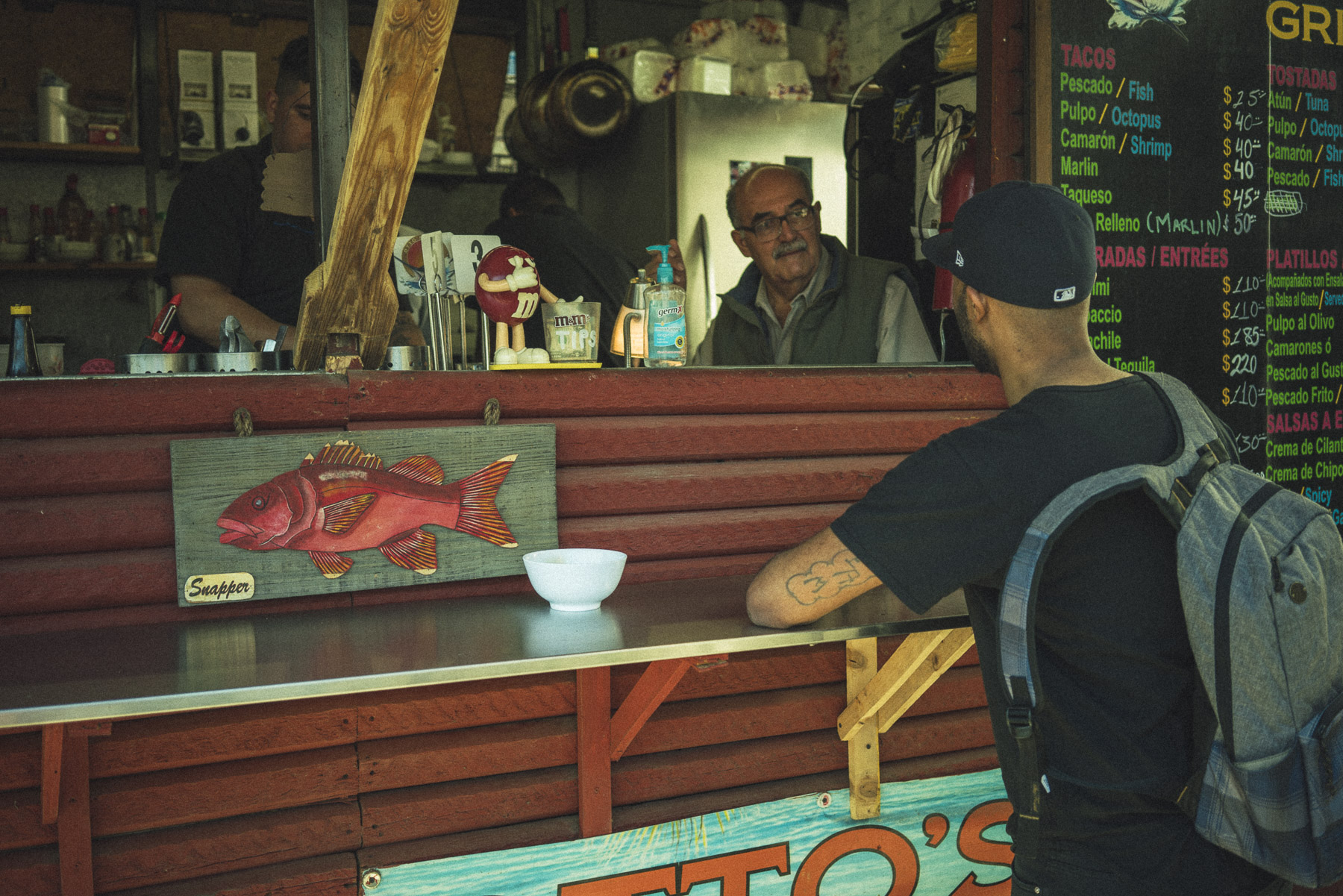 Any pilgrimage to Otto's Grill should begin with ordering a shrimp taco. The crustaceans are covered with cheese and fried until that cheese hardens around the shrimp. The finished product is dropped onto a tortilla shell along with freshly diced tomatoes, onions, cabbage and an extremely fire homemade sauce. The flavors combine orchestrally, but it's the gradual sharpness of the cheese/shrimp pairing that launches the taco into unchartered territory. Prices are moderate if not slightly less than most street taquerias in LA. The fish taco is $1.35 and things increase from there. The aforementioned shrimp is approximately $2.40. There's also marlin and octopus on the menu, marlin standing out as the second best item from the kitchen.
I've been to Otto's five times in as many months. Traveling from Los Angeles to Mexico just to eat a taco is a testament to just how good the damn things are. If you're looking for culinary bang for your buck, take a trek to Otto's Grill in Tijuana.