Before reading this article, make sure to check out our "5 Things To Know" feature on Guadalajara. If you've already done that, here's our list of absolute must-visits for Mexico's second largest city.
1. Hueso – 10,000 Bones On The Wall
Chef Alfonso Cadena's restaurant Hueso is what happens when communal fine dining takes place inside a natural history museum. It's that unique combination that makes Hueso a must for any carnivore or pescatarian visiting Guadalajara. Adorning the walls of the airy, pristine eatery are over 10,000 bones ranging from snakes and tigers to whales and boars. Sprinkled between the huesos (Spanish for bones) are framed sketches of animal anatomy along with cooking instruments like cleavers and butcher knives.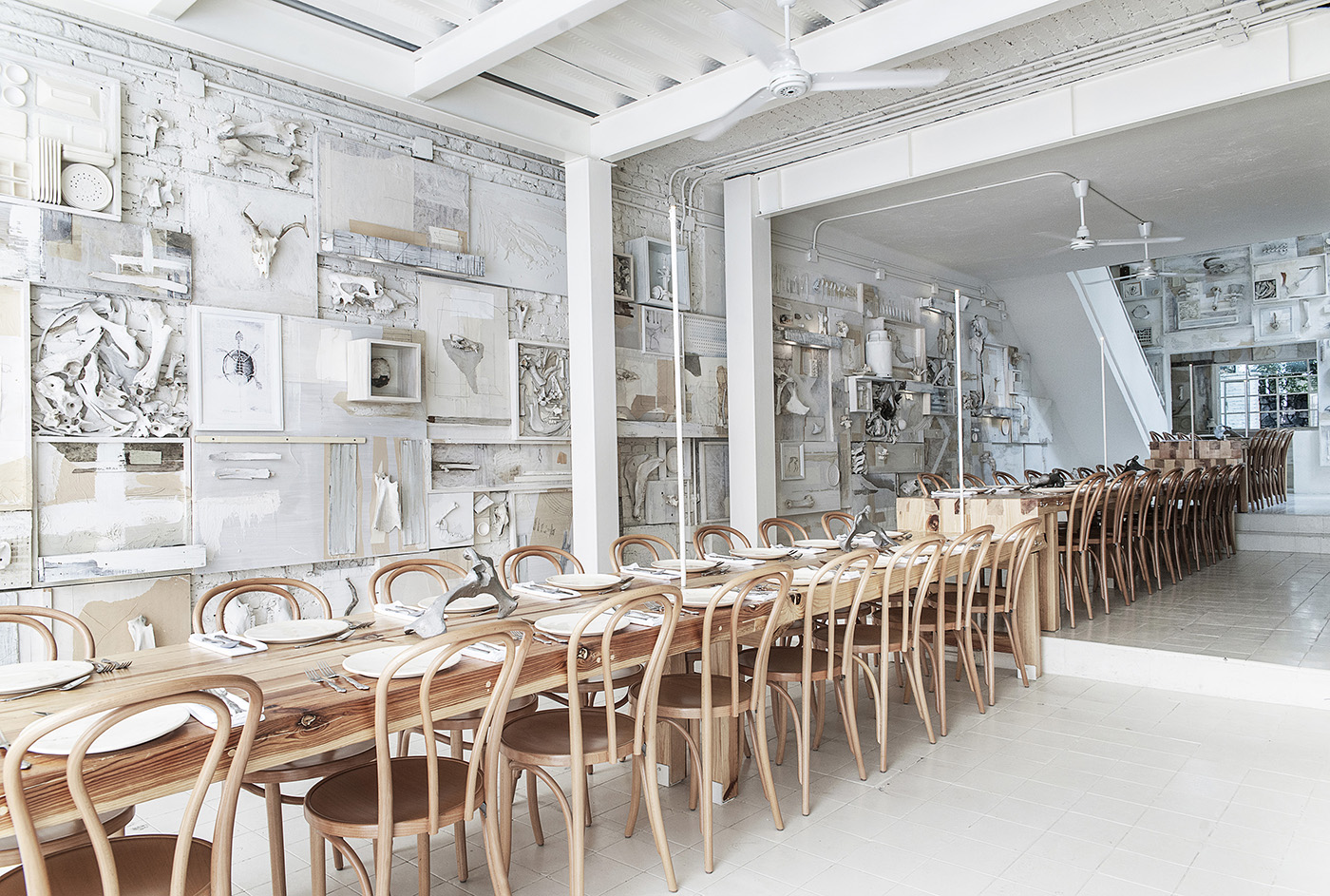 Another highlight of this gem is the communal wooden table that seats approximately 50 people. That close proximity provides patrons with an intimate look at some of the dishes they may have skipped out on. Food porn all around that actually tastes as good as it looks.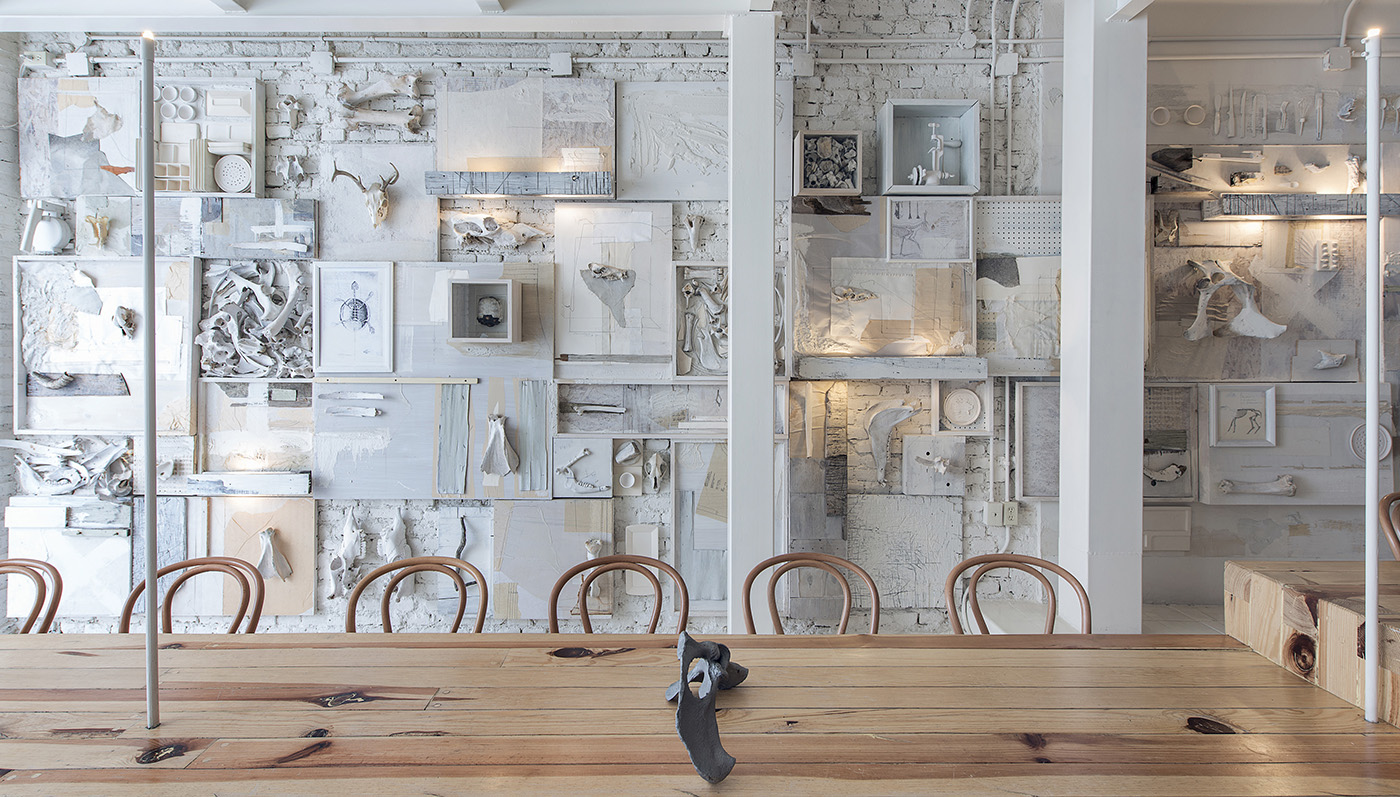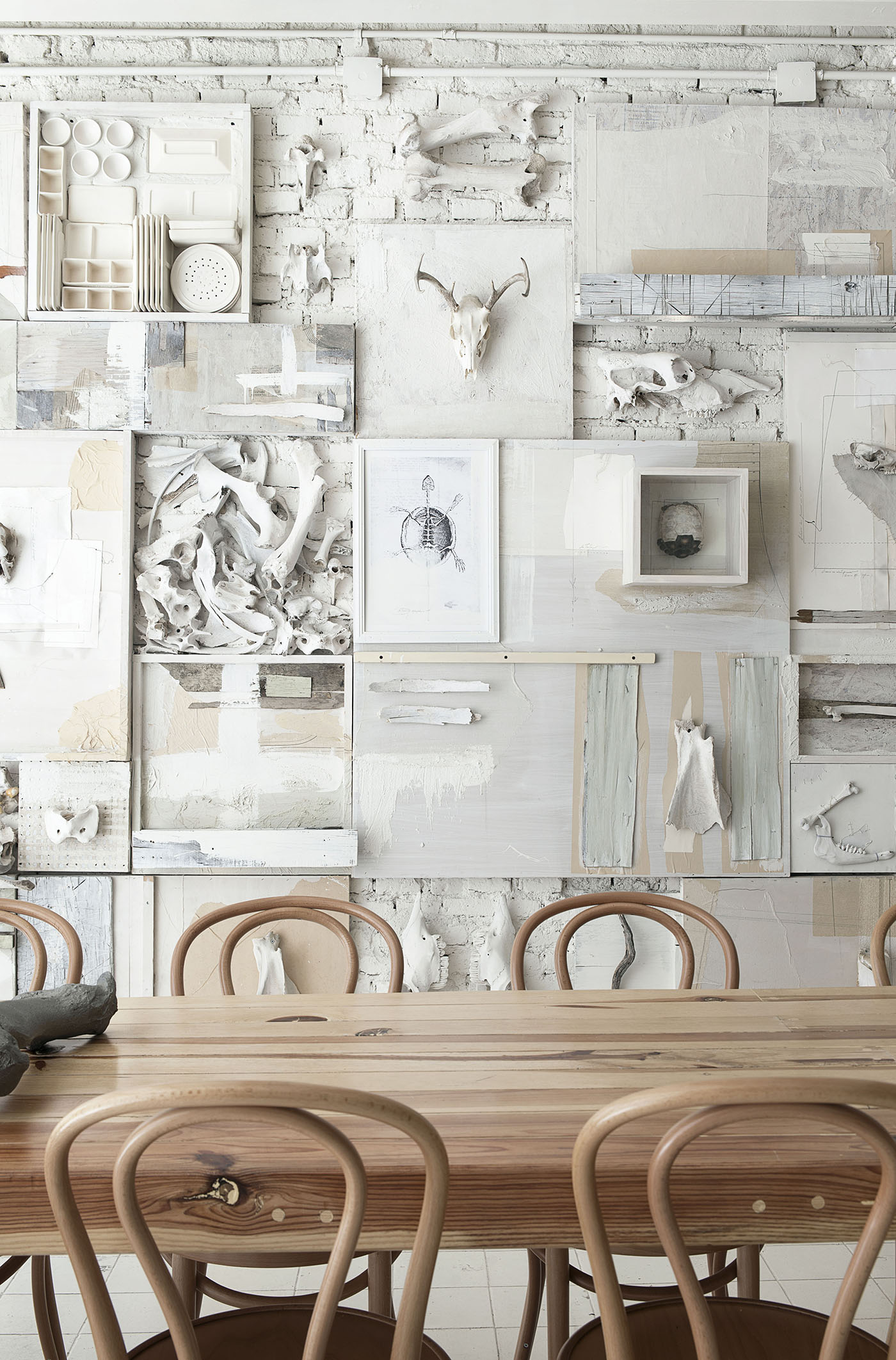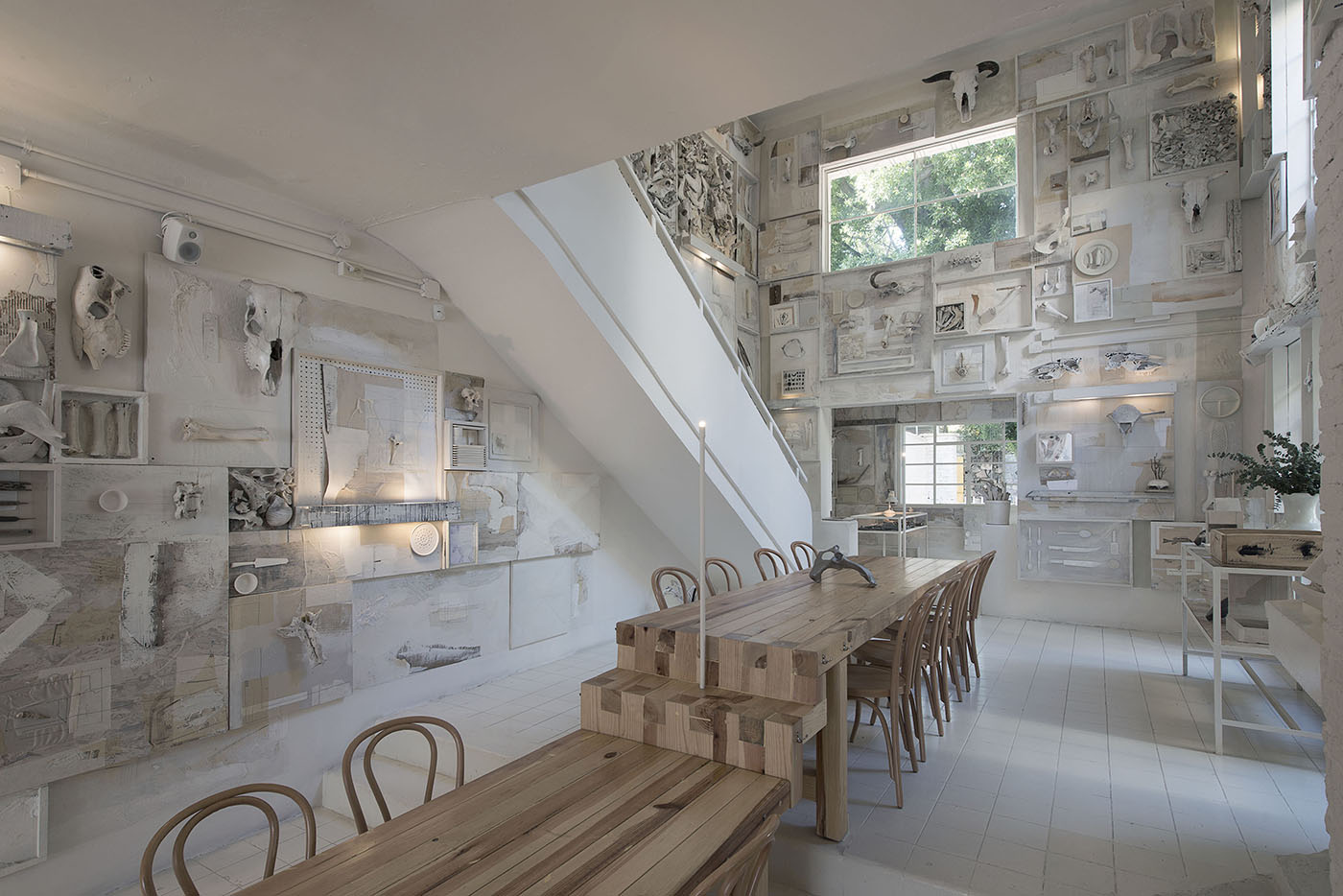 2. Lucha Libre
"That's a lot of smiling faces," I told the person seated next to me inside Arena Coliseo de Guadalajara. It's rare to witness this many euphoric people at a competitive event. In American sports, someone's team is always losing and their fans are exceptionally skilled at visibly wearing disappointment. Inside lucha libre matches however, good times are had by all.
Before and after matches, children sprint to the ring to high-five their heroes while villains and parents jeer each other throughout the match. "Uno! Dos! Puto!" the crowd giddily screams in unison whenever the antagonist hurls a verbal insult. When a match spills outside of the ring, wrestlers grab beers from spectators. It's liquid fuel for their next suplex or power bomb. Again, everyone laughs, everyone has a good time.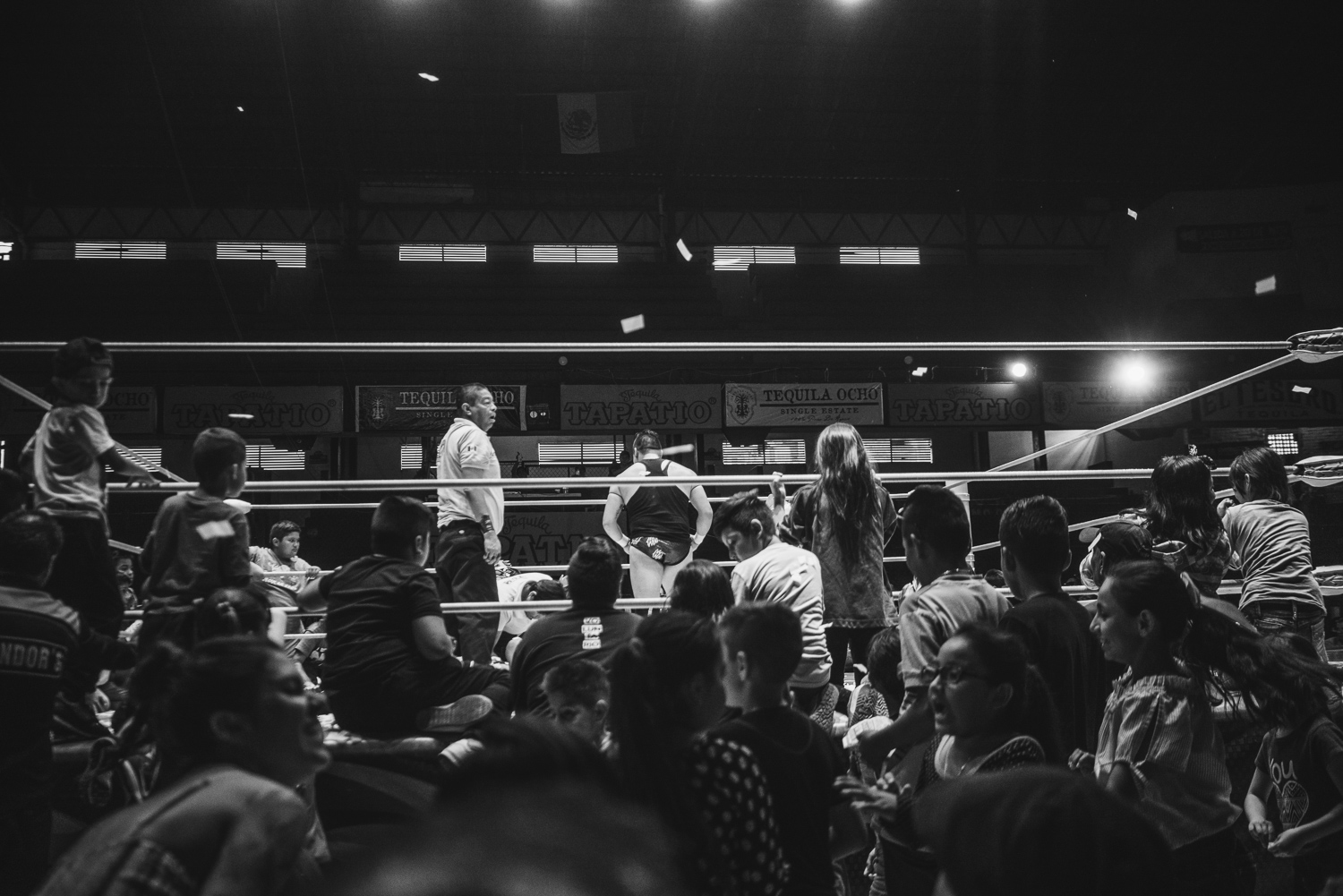 Lucha libre is a massive part of Mexican culture with movies, books and comics about the sport circulating the country for over 100 years. There are several wrestling events in Guadalajara every month, the bulk taking place inside Arena Coliseo de Guadalajara. If you're planning on visiting GDL, or any Mexican city, this is something you don't want to skip regardless of whether you're a fan of the sport or not. It truly is a unique experience.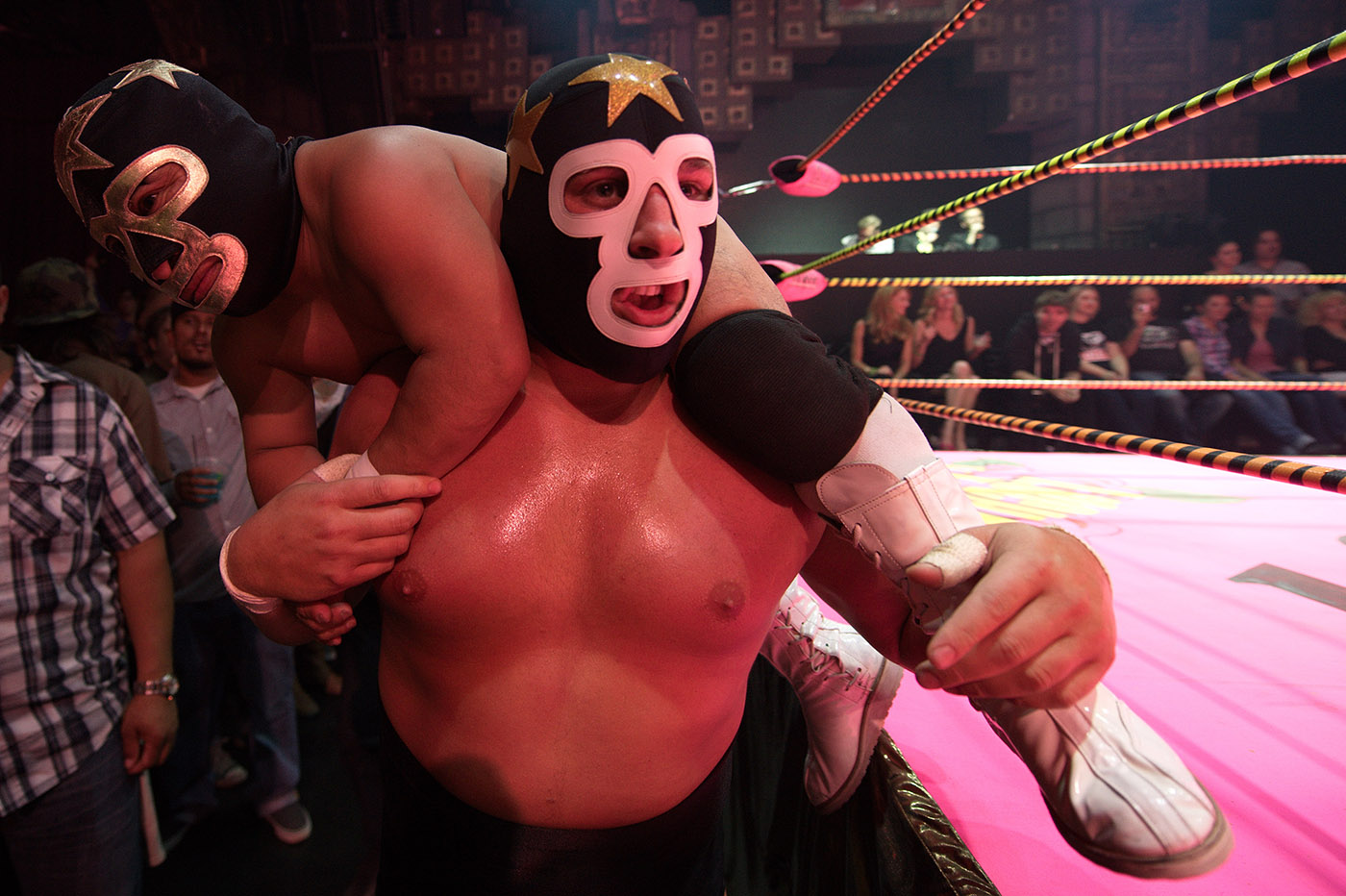 3. Instituto Cultural de Cabañas
Guadalajara's art scene doesn't rival Mexico City's but that doesn't mean you can't find art here: you just have to know where to look. One of those places is the UNESCO World Heritage designated site of Instituto Cultural de Cabañas. At various points a hospital, barracks and orphanage, the place is now a modern art museum. The highlight for most visitors is a series of monumental frescoes by José Clemente Orozco, including the allegory of The Man of Fire. This particular painting is considered one of the masterpieces of 20th century mural painting. And with 23 courtyards, and temporary and permanent exhibits, it would behoove anyone to spend a couple hours here.
4. Eat This: Torta Ahogada
Dirty. Sloppy. Meaty. Orgasmic. Torta ahogada is the official dish of Guadalajara and my gawd, it is something special. The ingredients? Bread, pork and sauce. More specifically, a baguette, crisp roast pork and chile de árbol sauce combined with onion, radish and lime juice. You can find a "drowned sandwich" (English translation) throughout the city, but not all are created equal. Word on the street is La Chata de Guadalajara has one of the better versions. There are also hundreds of street carts serving torta ahogada at all hours making it the perfect snack to soak up your 7th margarita of the night.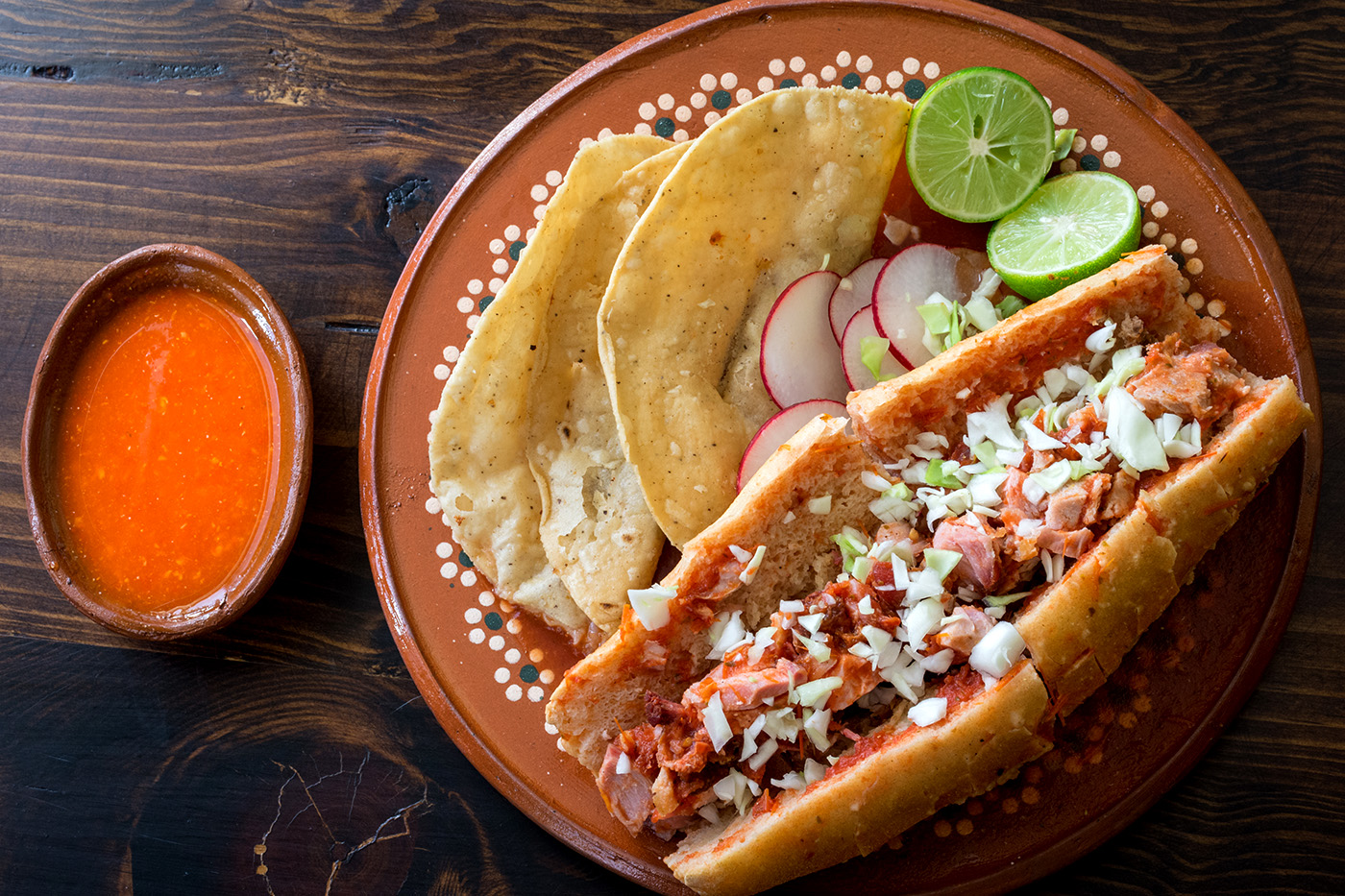 5. Tlaquepaque
A short drive from the city center is the artistic neighborhood of Tlaquepaque. Fans of colonial architecture will be drawn to its colorful buildings and cobble streets while hipsters will flock to its artisan shops selling ridiculously inexpensive handicrafts. From restaurants and cafes, to galleries and bars, this charming area has something for everyone. And just a quick thought: consider Tlaquepaque as base for your time in Guadalajara. It can be a bit more digestible than the busy city center.