For the traveler on a struggle budget, lounging around Coki Beach is an affordable way to spend a day in the U.S. Virgin Islands. Unlike Magen Bay, kicking it near these calming turquoise waters doesn't come with an entrance fee. Visitors don't need rental cars or private taxis to get here either because Coki is accessible by a public shuttle. Safari taxis (the local name for public shuttles) drive in a loop around Saint Thomas all day. Reaching Coki from the downtown area of the island is only $2 per passenger, while a private taxi costs $10 per person depending on your negotiating skills.
Once you arrive, plop down on the sand or rent a chair from one of the many local shacks lining the beach. The price for a chaise lounge is $5 a day; an extra $10 for an umbrella. If you're smart, you'll find a spot near a tree and drag your chair into the shade.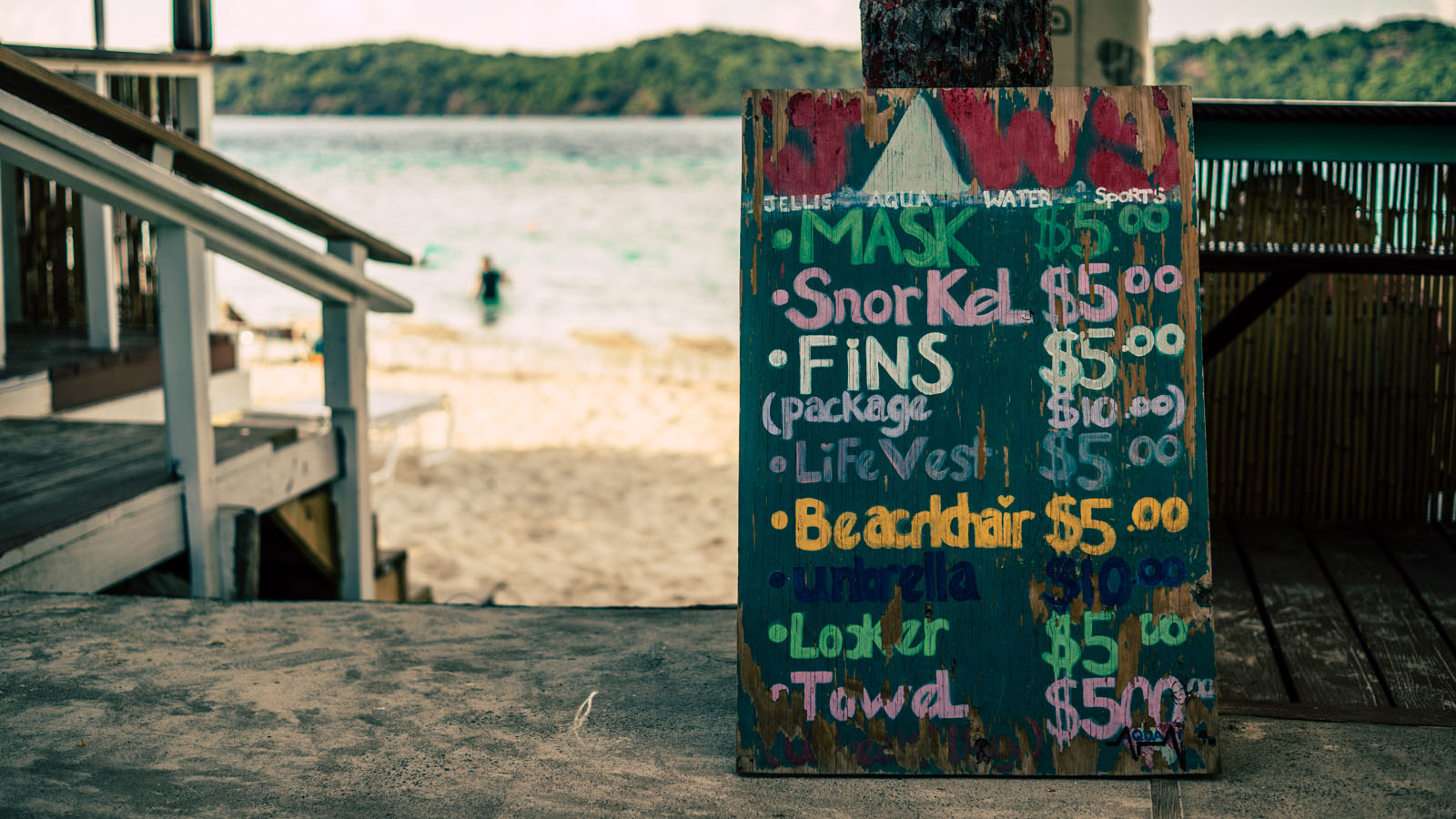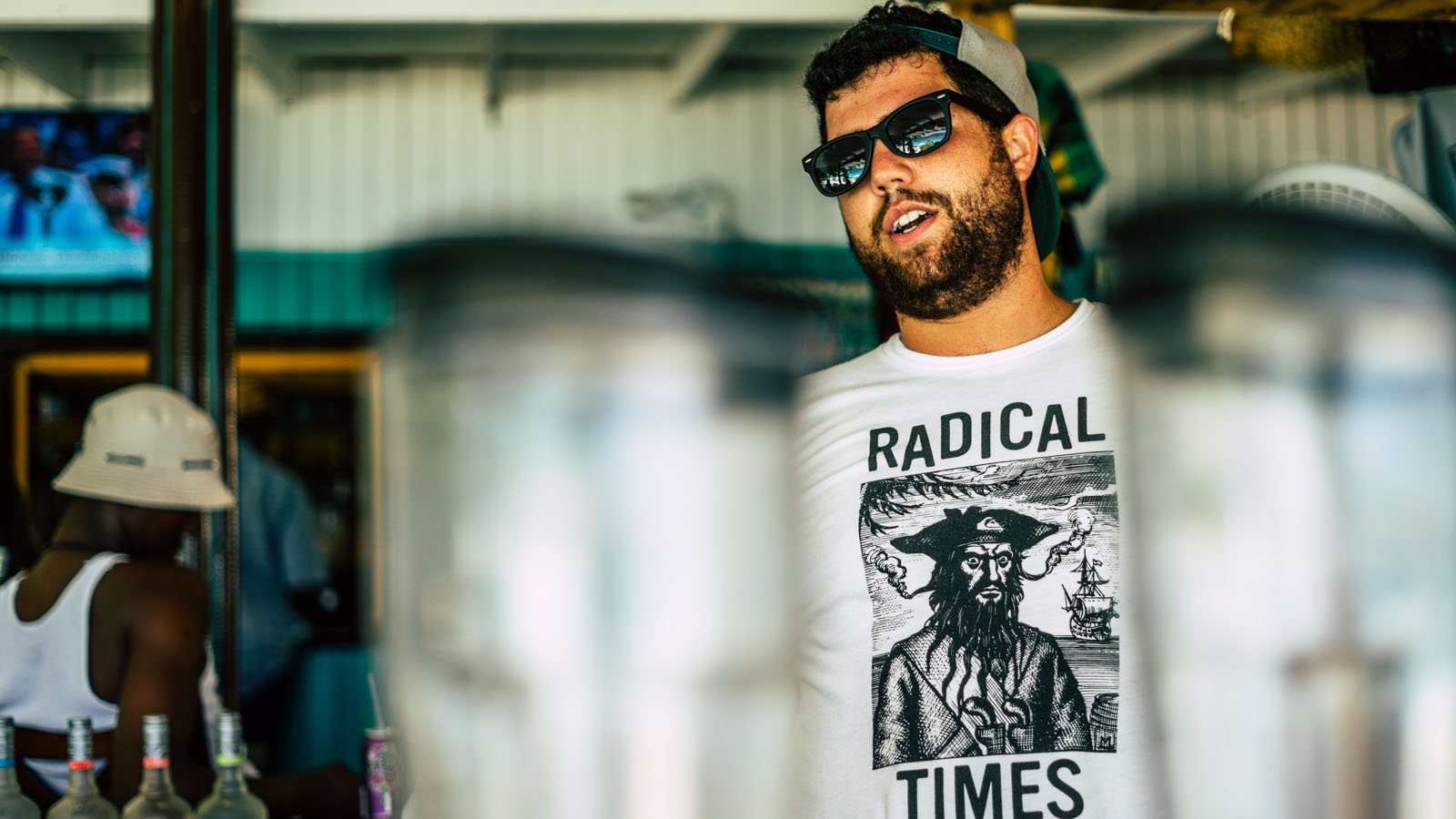 Dropping money on drinks is where racking up a tab happens. No matter where you go on the beach, you're looking at spending $8-10 for a frozen beverage, or $4 for a beer. If you plan on drinking all day, it might be wiser to bring a bottle of Cruzan Rum with you and an ice chest. If you don't want to bother with bringing your own booze, most bartenders have heavy hands so there's value in the price tag.
If I had to pick a spot to drink, it would be Catch of the Day. This particular bar is popular with locals, in fact, if you're a tourist, you're likely in the minority. Behind the bar, a young man named Elijah mixes all kinds of concoctions while spinning everything from Bob Marley to Tupac. "This side of the beach is where the locals hang, the other side of the beach is where the tourists go. You can tell by the shacks and how they're constructed. That side is run by the government, these are the folks that live here," he explains.
For those of you interested in water sports (not that kind), plenty of places rent snorkels, masks and fins for the day. Individually, the pieces are $5 each, or $10 for the entire package. Although I didn't price it while there, scuba gear is available for rent. And if you're looking to hang above water, surfer dudes push boogie or paddle boards to tourists all day. The snorkeling is good in these parts, some say the best around St. Thomas, so you might want to lean in that direction if you're looking for an adventure.
What appealed to me about Coki Beach is how beautiful it is and how quiet it gets after 3 p.m. That's when the horde of tourists return to their cruise ships. I went from being in the water with about one hundred people early in the day, to having the entire beach to myself by 3:30. St. Thomas can get crowded when ships are in town, so a respite from tourists is always welcome.
And sunsets on quiet, low maintenance beaches in the Caribbean are always amazing.