If you're looking for an excursion off the beaten path in Puerto Rico's Arecibo area, make the trek to Cueva Del Indio. The oceanside Indian cave is not far from Rio Camuy Cave Park or the spectacular Cueva Ventana. In fact, if you get an early start, it's possible to hit all three attractions in one day.
There aren't a ton of tourists hanging around Cueva Del Indio because reaching it requires effort. Visitors might come across a few locals stopping by on their way to a local beach, or other tourists who have rental cars, but it's a small crowd. This is a gorgeous spot that provides a bit of privacy if you're looking to escape some of the busier island highlights.
Another great thing about Cueva Del Indio is that is only costs .50 cents to enter the park on foot, or $2.00 to park your car on the lot leading to the caves. It's also worth noting that the site is not run by any government agency, so there are no set hours. That being said, it's an oceanside cave with dangerous cliffs, so don't go at night without a flashlight.
You can check out all Cueva Del Indio has to offer in under an hour, including a ladder descent for a look at some Taino petroglyphs on a cave wall.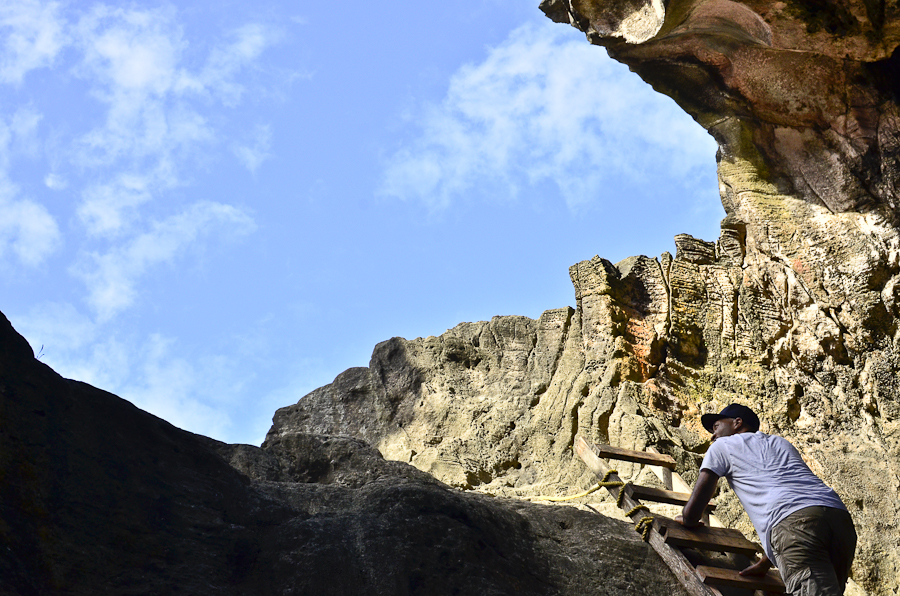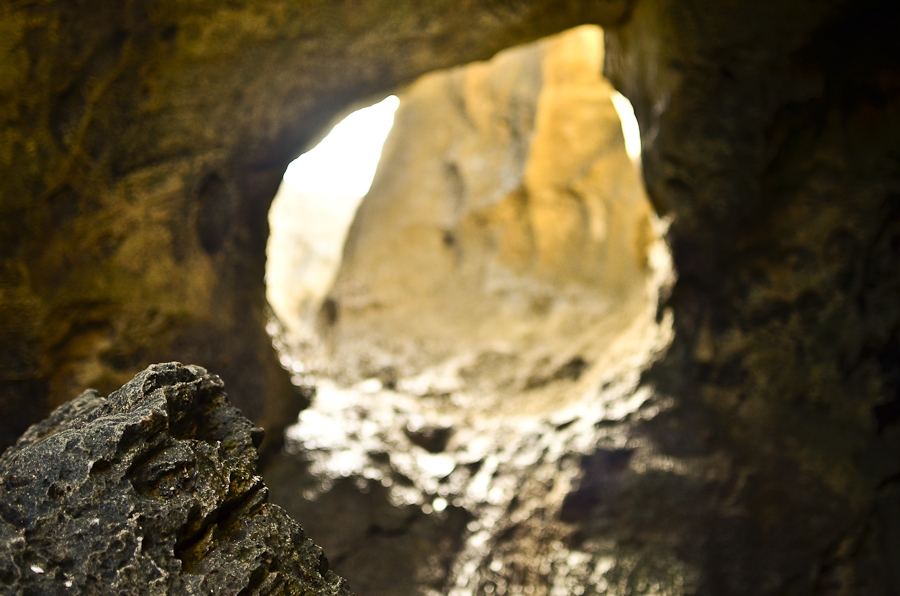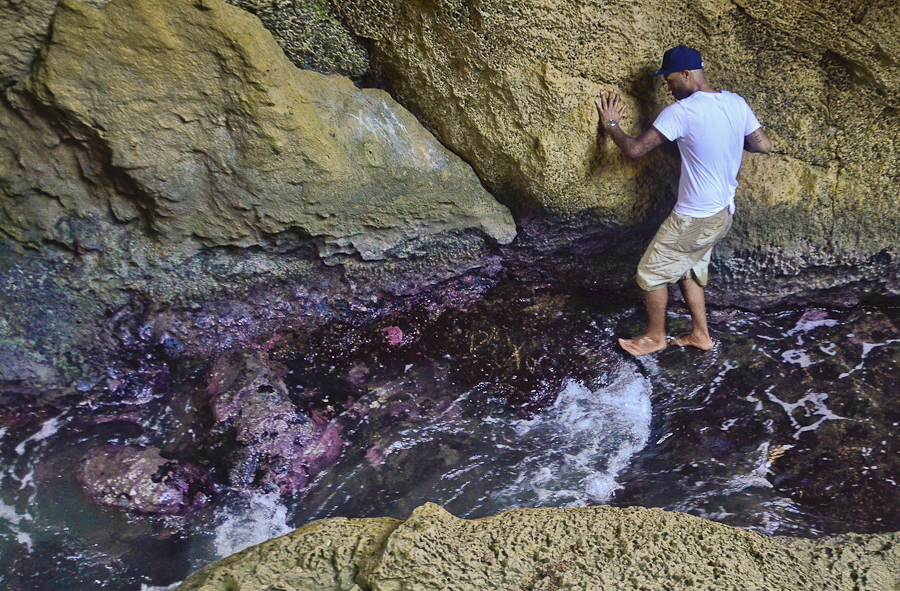 To reach Cueva Del Indio, take Route 22 out of San Juan and exit at Route 10 North heading towards the ocean. Turn right onto Road 681 and follow it until KM 7.8 or so. You'll see a sign on the left immediately after passing a gas station that says caves or Cueva del Indio. Travel time from the San Juan area is about 90 minutes one way.