With its cascading waterfalls and lush vegetation, Puerto Rico's El Yunque National Park can be a highlight of any trip to Puerto Rico. But here's advice out of the gate to help enjoy the park without dropping $65 per person on a group tour: rent a freaking car!
I spent a day hiking, sweating and hiking some more at El Yunque before taking a dip at the foot of a gorgeous waterfall. The fact that I rented a car meant I could explore at my own leisure without worrying about keeping up with tourists or schedules. This mountainous region is 28,000 acres so there's more than enough nature to experience at your own pace.
Out of the dozen or so hikes at El Yunque, none is more crowded – or probably refreshing – as La Mina. The moderate hike takes trekkers down a muddy trail to the crowded bottom of a waterfall full of swimming locals and gringos. Natives say that if you go during the week, there's less of a crowd. This picture was taken on a Sunday afternoon.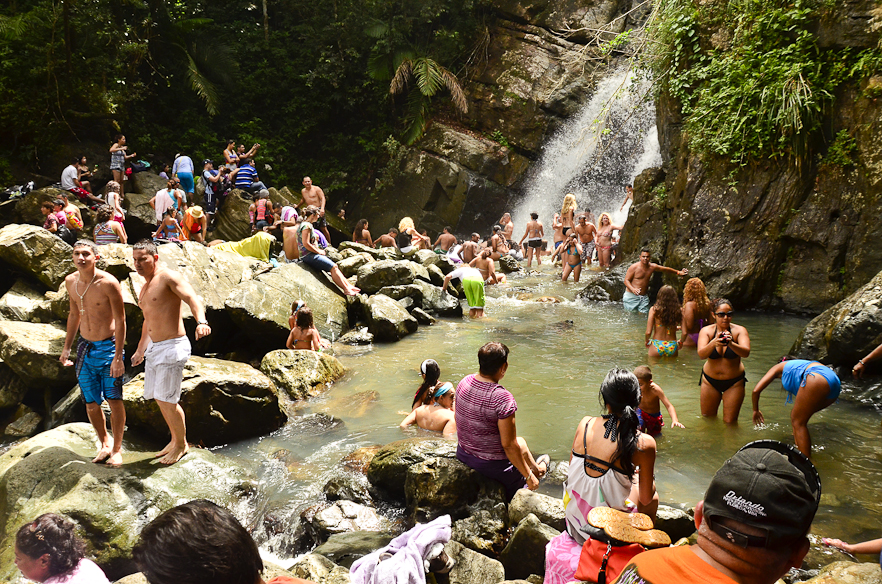 Thankfully, if you find yourself walking into this scene, you can make your way down to two lower pools which are usually empty. That's what I did and it paid off. After dressing down to my swimsuit, I hopped in an empty pool and swam out to underneath a waterfall. No noise. No tourists.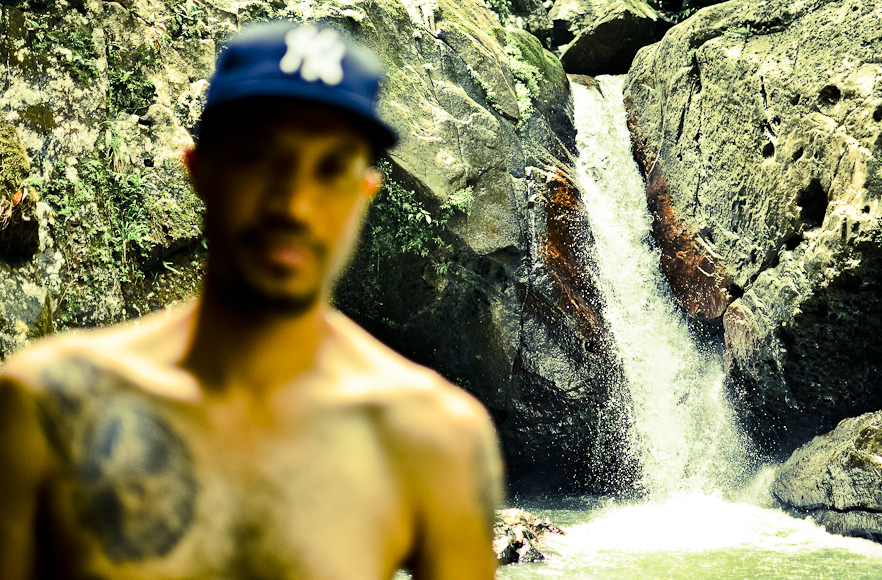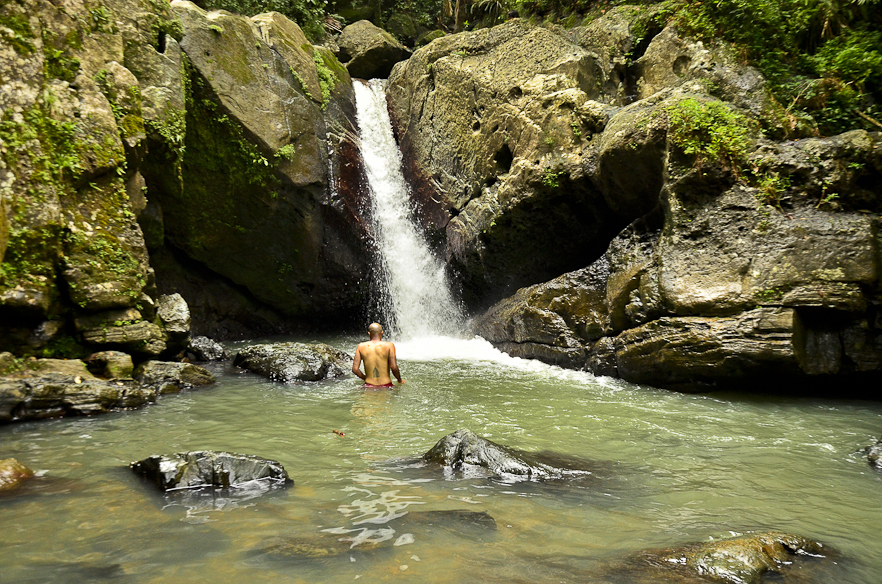 When this article was penned, there was a moratorium on camping so make sure to check with the National Park Service before visiting. Entry into El Yunque is free and so is parking. And most, if not all of the park's hikes are marked with trailhead signs. Some of the other treks you may want to hit are El Yunque Trail, Big Tree and Juan Diego Falls.
There are also accommodations near the park for those of you interested in staying in the area longer. The rain forest is located in the NE corner of Puerto Rico, with the main entrance found in Rio Grande. The drive from San Juan can take anywhere from an hour to an hour and a half depending on weather and traffic. I stayed in Old San Juan and didn't mind the scenic drive.