A JetBlue flight attendant infected with Coronavirus has a message for travelers, especially her peers: "STAY HOME!" April Rodriguez suggests through a series of IG posts she became infected with COVID-19 while working sometime between March 11th and 23rd.
Early Symptoms
April began experiencing symptoms one day after her last flight, but initially self-diagnosed the red flags as allergies. "Five days later, I'm hospitalized with pneumonia. My chest hurts, it's hard to breathe," she explains from bed. "I'm asking all my friends. All my flight attendant friends to stop flying. It's not worth it. Forget your mortgage, forget your bills. Stay home."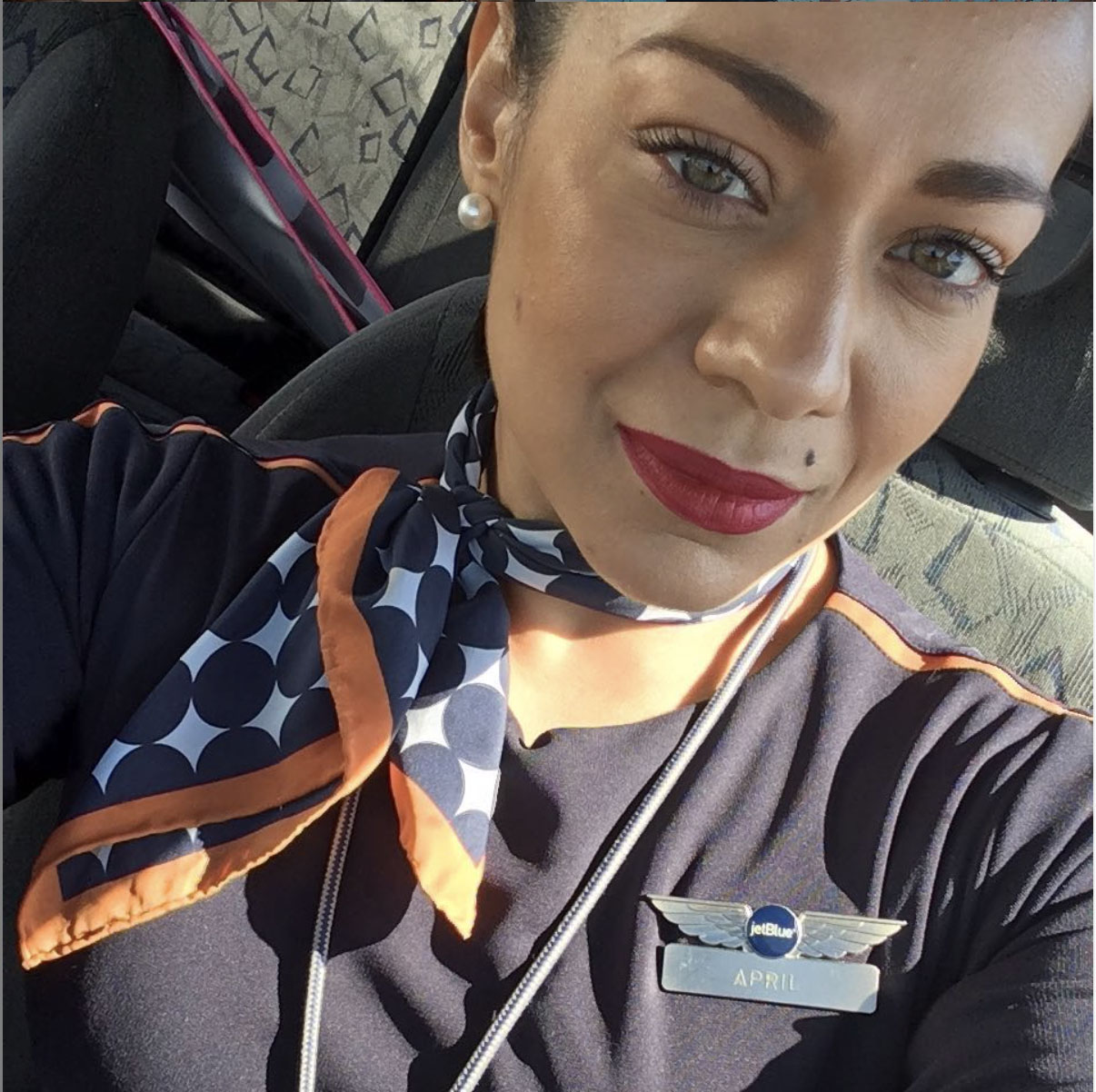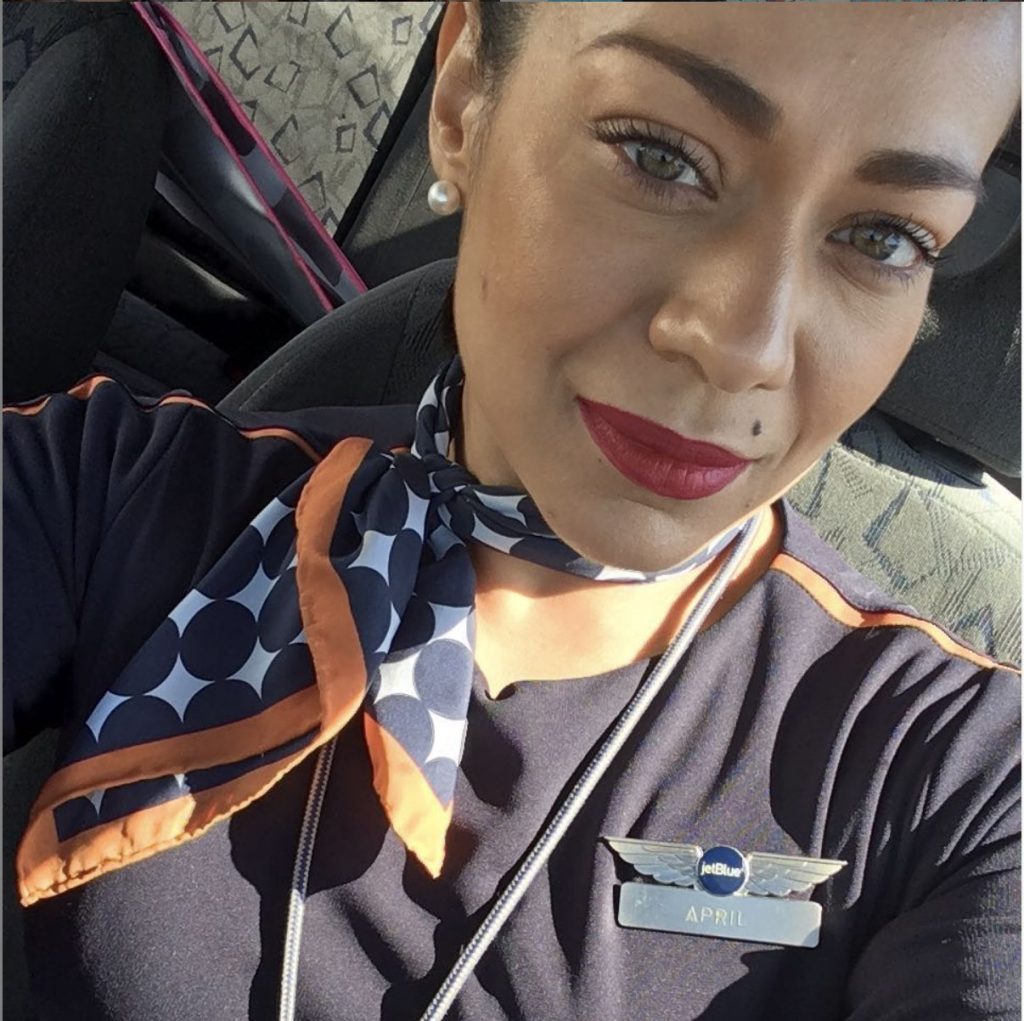 Not The First
April isn't the first flight attendant to contract the virus. American Airlines confirmed that one of their employees, Paul Frishkorn, died this week from complications stemming from an infection. The Philly-based man was awaiting COVID-19 results when he passed. Flights attendants working for Vietnamese, Japanese and Korean airlines have also tested positive for Coronavirus.
Social Distancing
"If your government can't protect you, then don't go to work," April continues. "You'll figure it out. It's not worth it. Stop flying." The frightening thing about April's story is that despite documented efforts to keep airplanes sterile, she still contracted the virus. "For the record, I had hardly no one my flights. I went nowhere except my hotel room and home … that's it. I didn't go anywhere else." 
"I love my job, I love what I do. But nothing is worth your health," April concludes. To learn steps you can implement to travel more safe, check out this celebrity's sanitizing routine.
UPDATE
TravelCoterie recently sat down with April to talk about her scary road to recovery. Watch the video at this link. 
Eric has revolved in and out of passport controls for over 20 years. From his first archaeological field school in Belize to rural villages in Ethiopia and Buddhist temples in Laos, Eric has come smile to smile with all walks of life. A writer, photographer and entrepreneur, the LA native believes the power of connectivity and community is enriched through travel.